Yes! I am a geography nerd.My love of the world at school fueled my passion for travel and decades later, I still love learning about geography in all forms. I can't be the only one who gets really freaking excited by a good map! Maps aren't just about locations and topography - they can impart great info in such a fun way too. As soon as I saw these, I just had to share them with you.
15

Right up My Street - Fascinating but Ultimately Useless 😁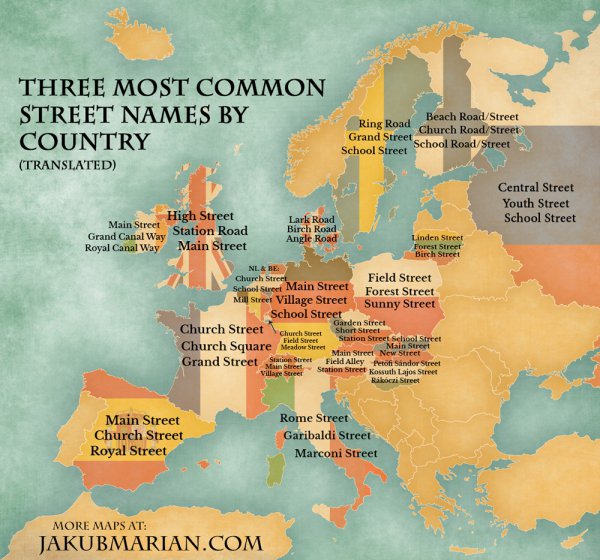 Thank you to jakubmarian.com for a great collection of maps.