Some road trips are just fun for the sheer sake of the roads, highways and byways to be driven. Sometimes you have no need of a specific destination; just the road and scenery is enough to warrant the trip. Here's some of the great roads, highways and byways of the world that just shout "drive me"
Table of contents:
1

Hana, Hawaii, USA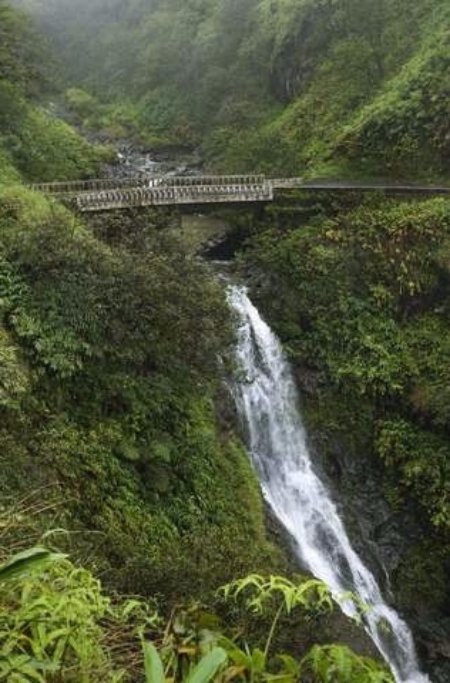 Source: Road Trip: Maui's Hana Coast ...
Roads, highways and byways that wind across the Hawaiian island of Maui are going to present stunning views. Especially like the ones seen on the long and winding road to Hana.
2

The Atlantic Road, Norway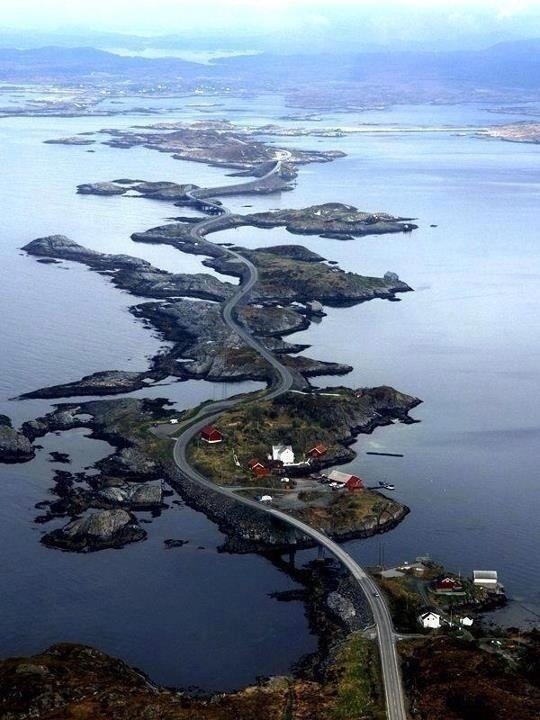 Source: The Most Spectacular Roads in ...
Wow! Can you imagine driving this with waves crashing around? It is the North Atlantic after all.
3

Overseas Highway, Florida Keys, USA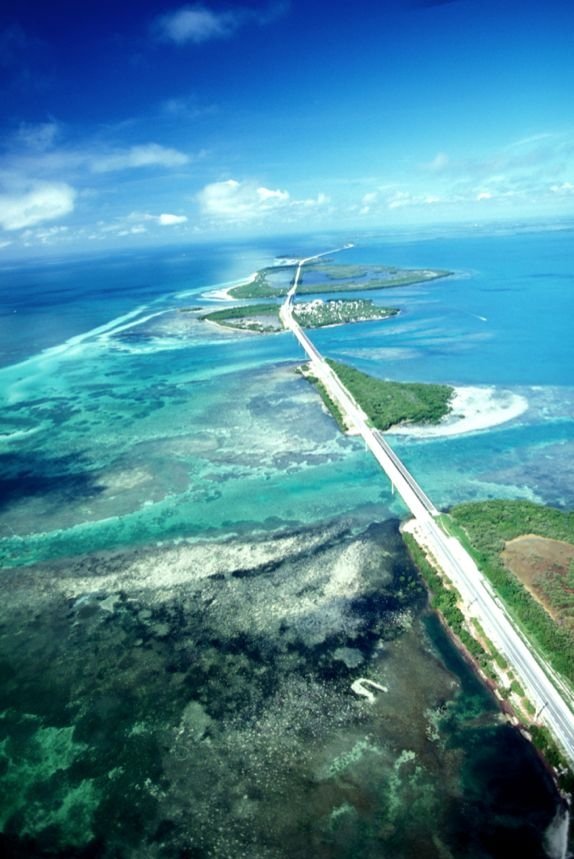 Source: U.S. 1, Florida Keys
There's something amazing about roads that go over the oceans. Nothing but concrete between your vehicle and the water.
4

Redwood National Park, California, USA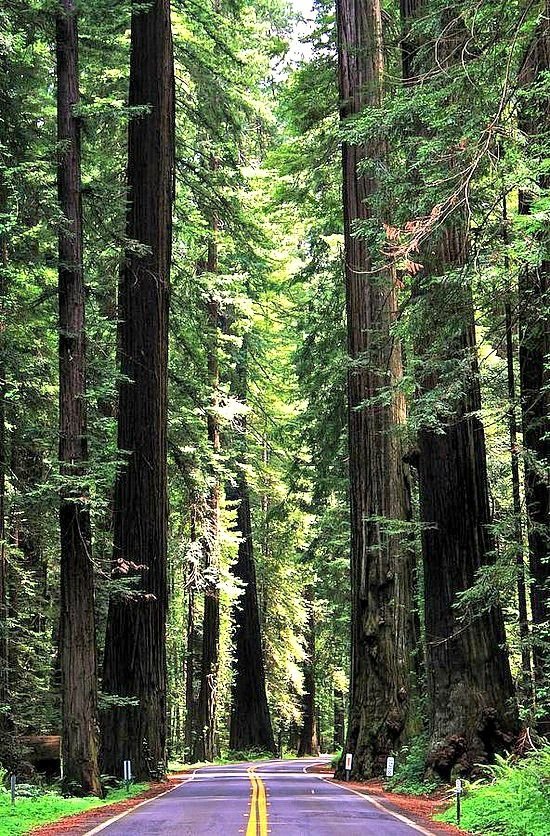 Source: Travel Pinspiration - 8 Photos ...
A stunning drive among some of the world's tallest trees.
5

The Kings Road, County Antrim, Northern Ireland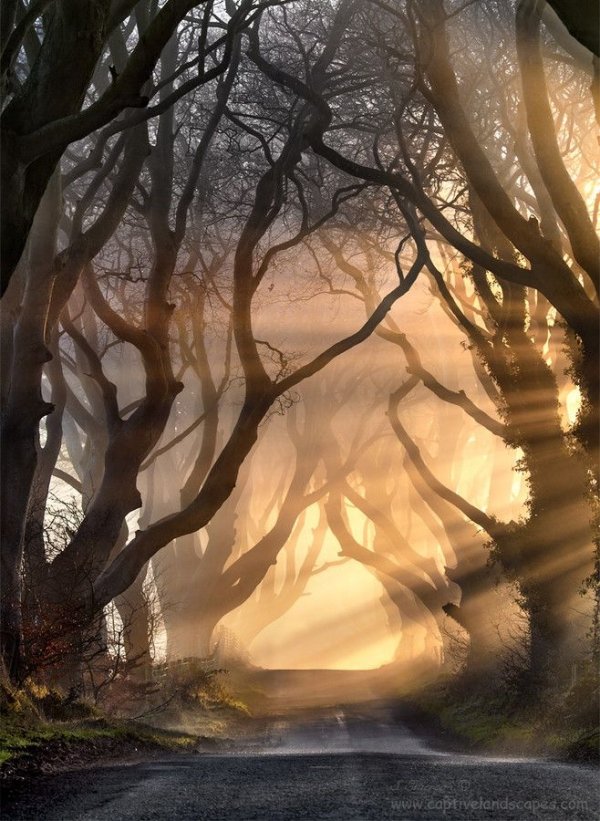 Source: The Kings Road
Ballymoney's mystical Dark Hedges.
6

Serra do Rio do Rastro - Santa Catarina, Brazil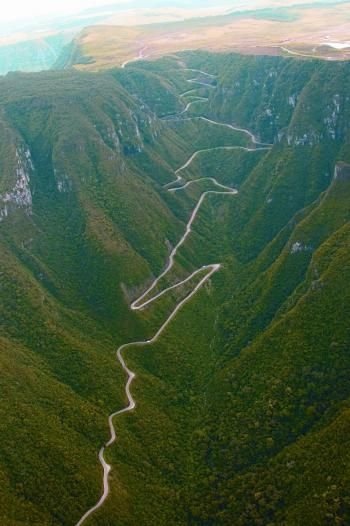 Source: Brazil Travel Beaches - Brazil ...
This road is characterized by steep climbs and hairpin bends and is fully illuminated at night.
7

Utah's Monument Valley, USA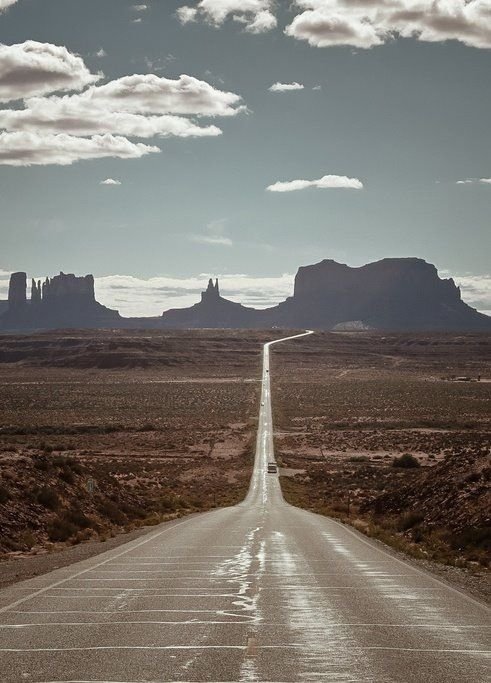 Source: Hummingbird Ranch, Arizona Rental House, ...
Wouldn't you love to be driving along here in a Ferrari?
8

Cheddar Gorge, England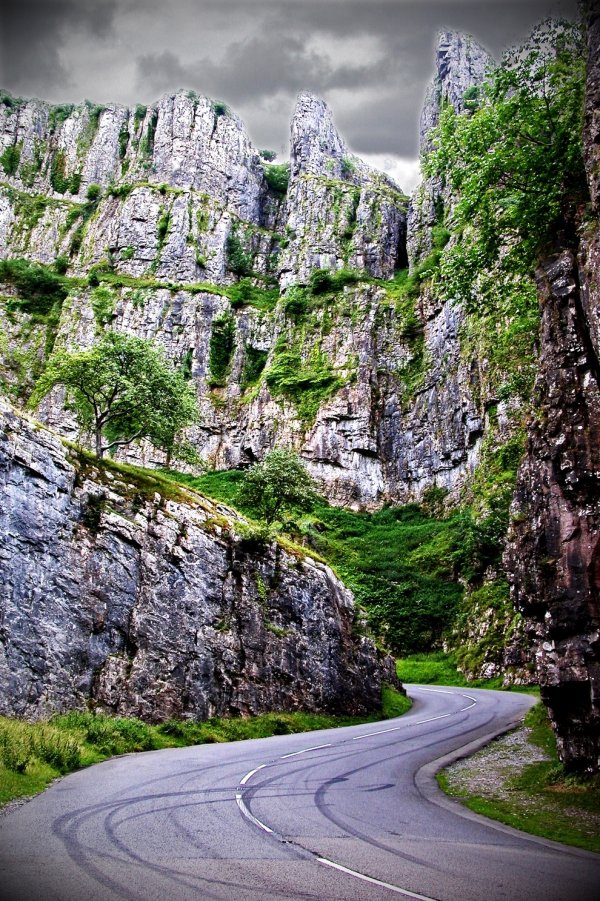 Source: 16 Places You'll Hardly Believe ...
The road winds through rocky cliffs that are home to an extensive cave system.
9

Pacific Coast Highway, California, USA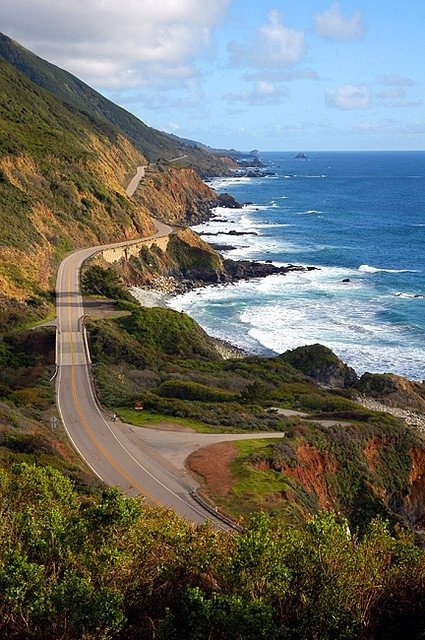 Isn't there something special about driving along a road with gorgeous scenery on one side and the ocean on the other?
10

Blue Ridge Parkway, North Carolina, USA

Source: Blue Ridge Parkway
Named "America's Favorite Drive," the 469-mile scenic road, offers stunning vistas, hiking and cycling opportunities.
11

Highway 17, South Carolina, USA

Source: Thirty One of the World's ...
Driving this stretch of highway at speed could lead to some flying time - not to mention a queasy tummy!
12

Iroha-zaka Road, Japan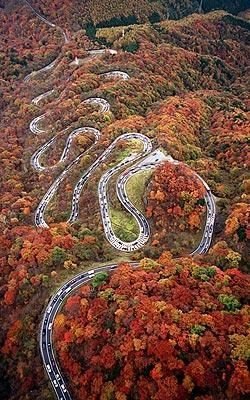 Source: Catching the colours of autumn
The colors make it look romantic. There are 48 curves to negotiate.
13

Milky Way over Road, Iceland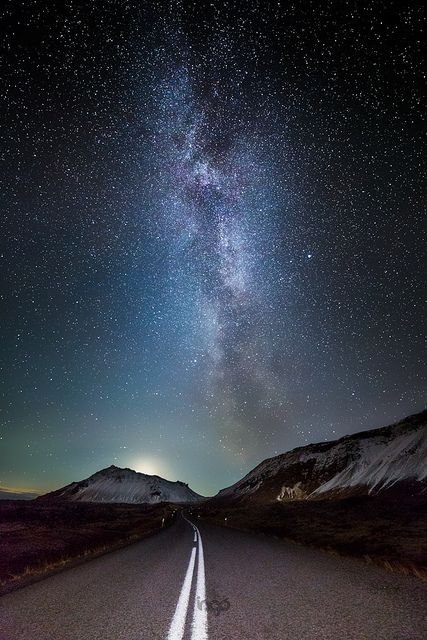 Source: Vetrarbrautin
You'd have to stop plenty of times en route because constantly looking up at the stars while driving is not good.
14

Romantic Road, Germany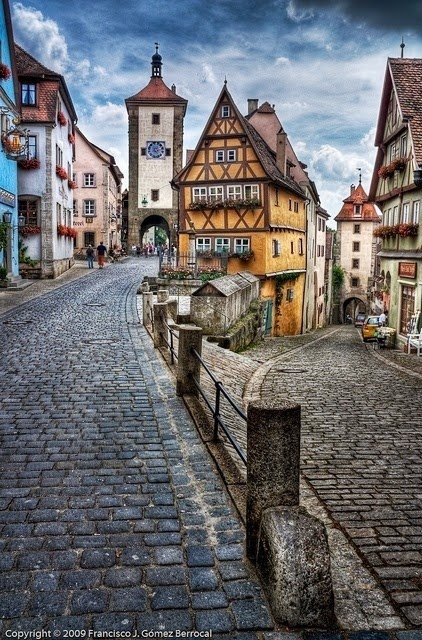 Source: french village, walkway
The Romantic Road winds south from historic Würzburg to the alpine glories of Fuessen and nearby fairytale castle, Schloss Neuschwanstein, Bavaria's number one tourist attraction.
15

Death Valley, California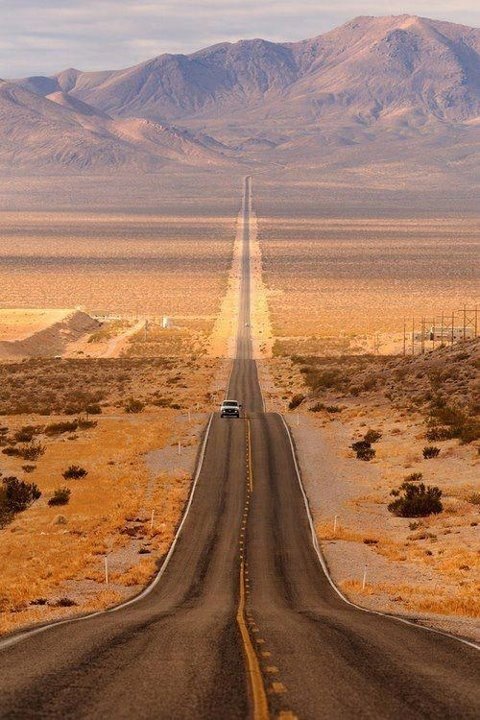 Source: 12 Stunning Photographs For Inspiration
Best not to stop - this is the hottest place on Earth!
16

Los Glaciares National Park, Patagonia

Source: Travel
Just WOW!
17

Route 66, USA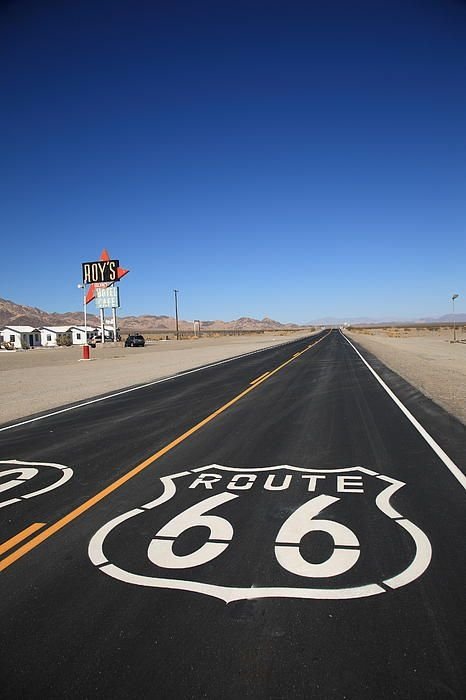 Source: Route 66 Shield by Frank ...
The world's most famous road.
18

Great Ocean Road, Victoria, Australia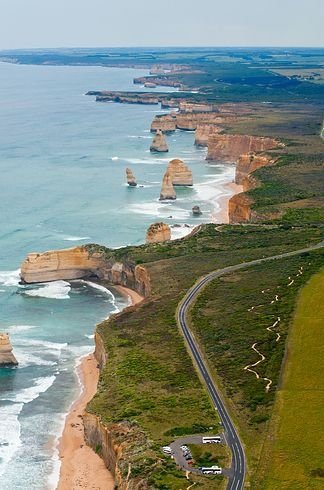 Source: 16 Spectacular Roads You Need ...
One of the most scenic and popular road trips in Australia.
19

Transfăgărășan, Romania

Source: The world's most dangerous roads
This road twists and turns for 90km (56 miles) around the tallest of Romania's Carpathian mountains and features dozens of hairpins, tunnels and sharp descents. It was built in the Seventies during the rule of communist dictator Nicolae Ceausescu. Six million kilos of dynamite were used during its construction and at least 40 soldiers were killed.
20

Tuscany, Italy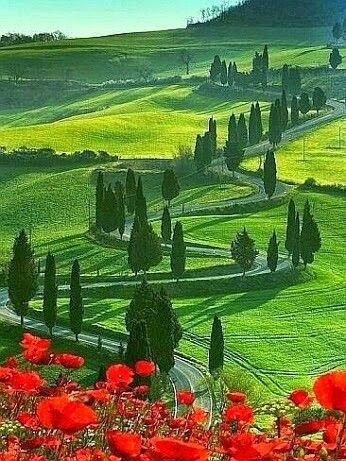 Source: Amazing Places
The twisting roads of Tuscany lined with Cypress trees are as pretty as a picture.
21

Skippers Road, New Zealand

Source: The world's most dangerous roads
It looks very scary but I bet the views are amazeballs.
22

Grossglockner High Alpine Road, Austria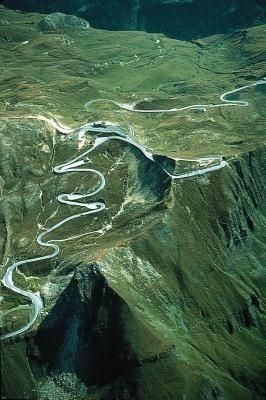 Source: The Most Spectacular Roads in ...
I went up this road in a coach - when it was snowing and there was 3-4 feet of snow on either side of the road.
23

La Rumorosa Highway, Baja California, Mexico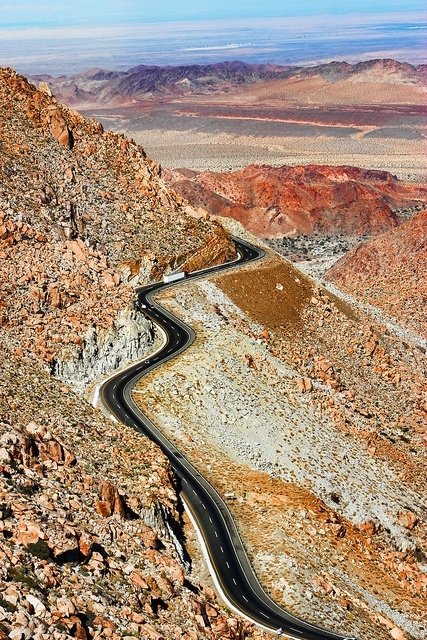 Source: All sizes | LA RUMOROSA ...
Some roads just simply.. have.. to .. be... driven.
24

El Camino a Los Yungas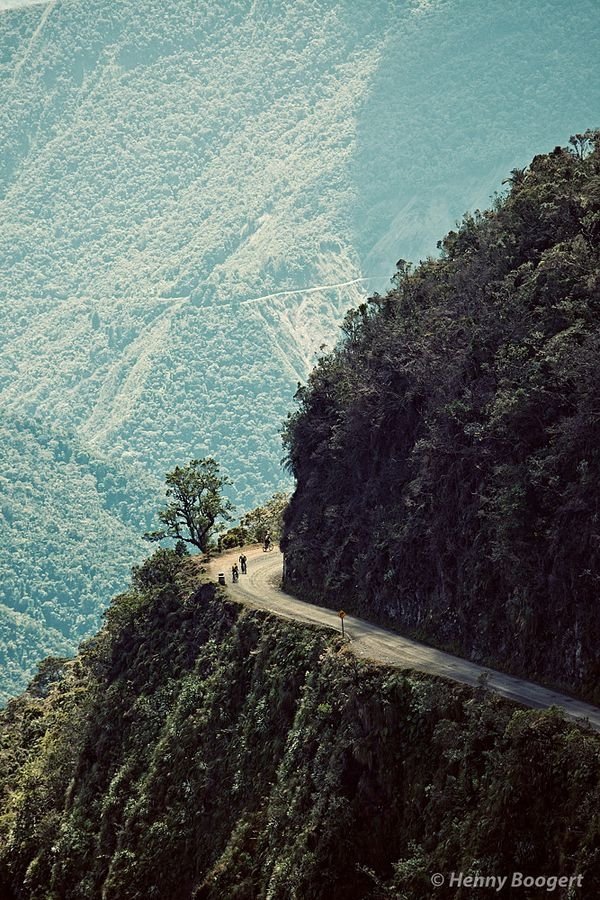 Commonly called the "Road of Death"
25

Karakoram Highway, Asia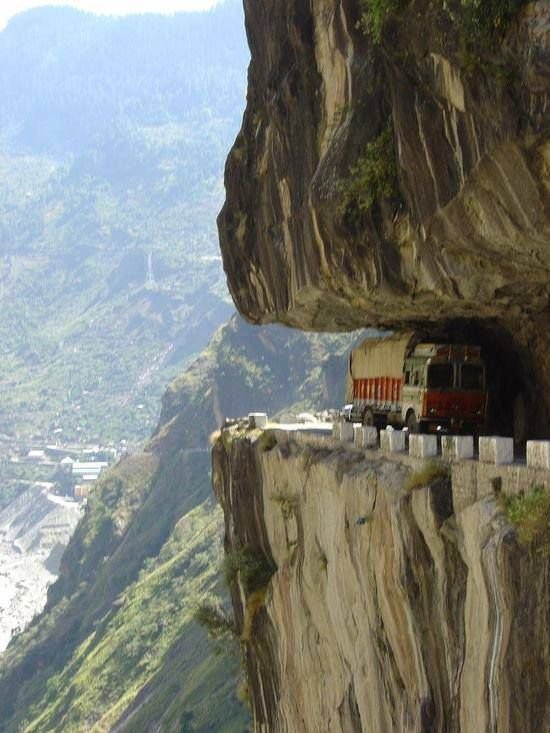 Source: Mountain roads & railways
The Karakoram Highway (KKH) is the highest paved international road in the world. It connects China and Pakistan across the Karakoram mountain range.
26

Garganta Del Dades, Morocco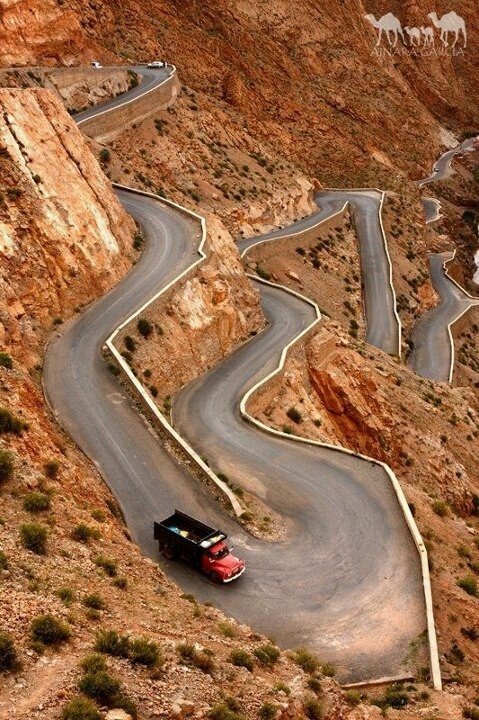 Source: Architecture Likes!
This amazing road traverses the Dades Gorge, a deep ravine located in the High Atlas, in the upper valley of the Dades river between the towns of Boumalne Dades and Msemrir.
27

Tian Men Shan Road, China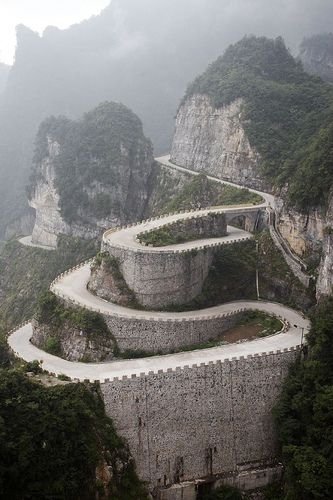 Source: Log in | Tumblr
Tian Men Shan Road, Hunan province, China, is 10km from end to end. It rises to 1300m above sea level from a low point of 200 meters. The scenery is spectacular, but if you devote too much time to looking at it, you'll soon find yourself hurtling down a mountainside.
28

Stelvio Pass Road, Italy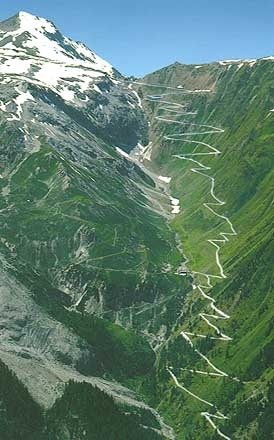 Source: Passo Stelvio in 48 haarspeldbochten ...
At 2,758 meters above sea level, the Stelvio Pass is the second highest paved road in the Alps.
29

China's Guoliang Tunnel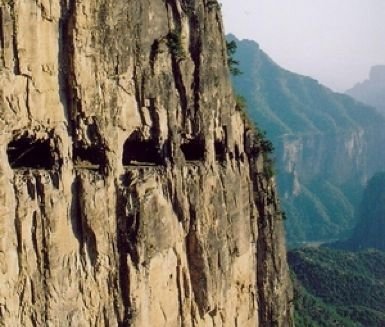 Source: World's Most Dangerous Roads: China's ...
OMG!
The village of Guoliang was isolated in a valley. In 1972 a group of villagers decided to carve a road into the side of the mountain. They raised money to purchase hammers and steel tools. Thirteen villagers began the project. The tunnel is 1.2 kilometers (0.75 mi) long, 5 meters (16 ft) tall and 4 meters (13 ft) wide. Some of the villagers died in accidents during construction. On 1 May 1977 the tunnel was opened to traffic.
30

The Amalfi Coast Road, Italy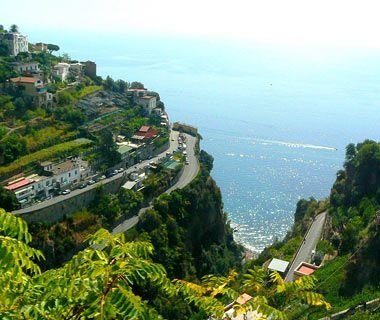 Source: The Amalfi Coast, Italy
See stunning views across the sea to the islands of Capri and Ischia.
31

Snow Canyon, Toyama, Japan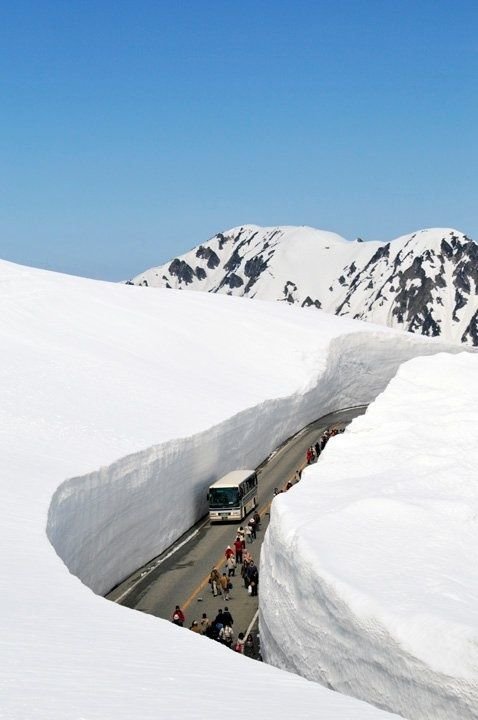 Source: Blue Pueblo
What an amazing drive this would be. The bus drives through snow wall between Bijodaira and Murodo in Tateyama, Japan. In April, the snow remover cars get the snow on the road off by using GPS with an accuracy of centimeter.
32

James Dalton Highway, Alaska, USA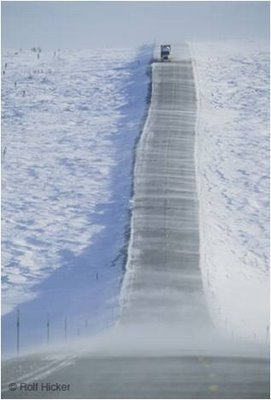 Source: Alaska
I guess this is the sort of highway that features in Ice Road Truckers.
33

Kabul - Jalalabad Highway, Afghanistan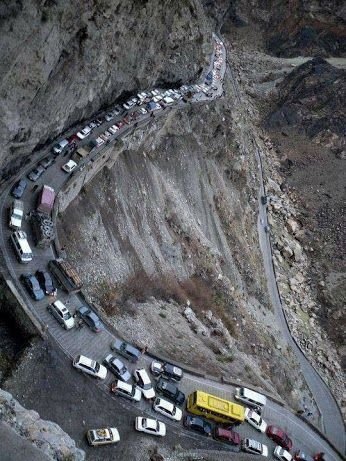 Source: DirectRooms - Google+
This must be one of the most dangerous roads in the world. Vertical drops, sharp turns and kamikaze drivers mean the highway "claims so many lives so regularly that most people stopped counting long ago". Not to mention the fact that this is Taliban territory.
34

Rohtang Pass — Himachal Pradesh, India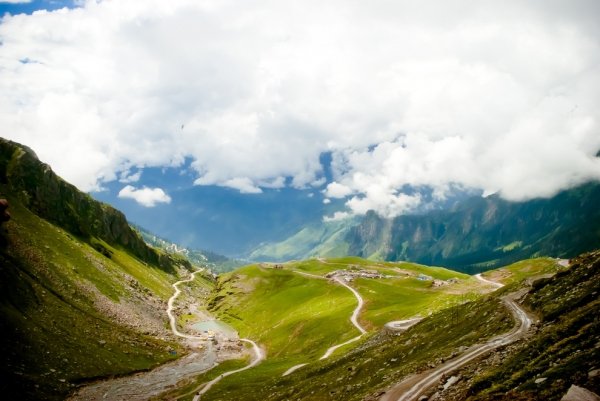 Source: 16 Spectacular Roads You Need ...
Of course it's going to be spectacular - it's the Himalayas.
35

Red Road to Kata Tjuta, Centre of Australia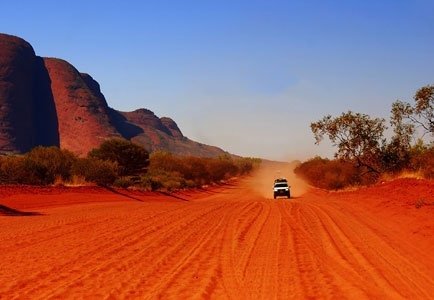 Source: Show Us Your Australia Photo ...
Wowser!
36

Paso De Los Caracoles, Andes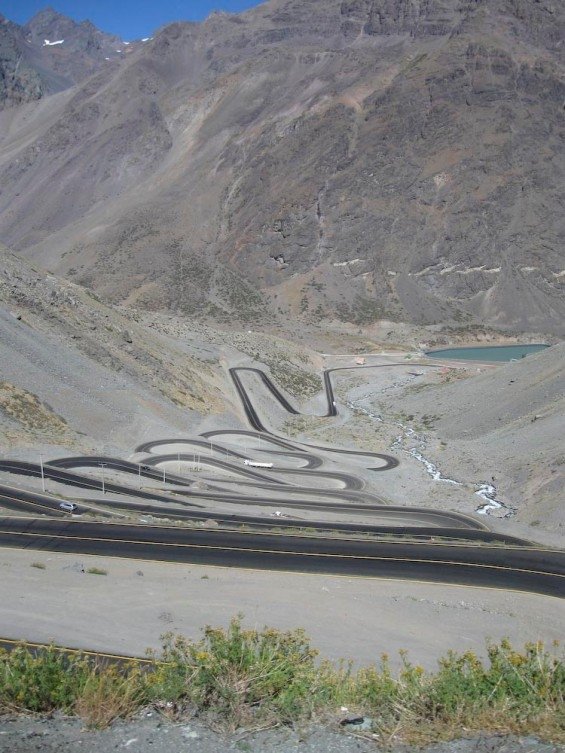 Source: The 15 Most DANGEROUS Roads ...
I love roads where you can see where you're going and where you have been.
37

Road on Kangaroo Island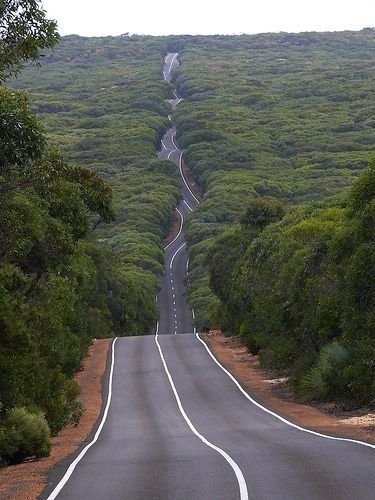 Source: Straße
Better than a fairground ride.
38

Lombard Street, San Francisco, USA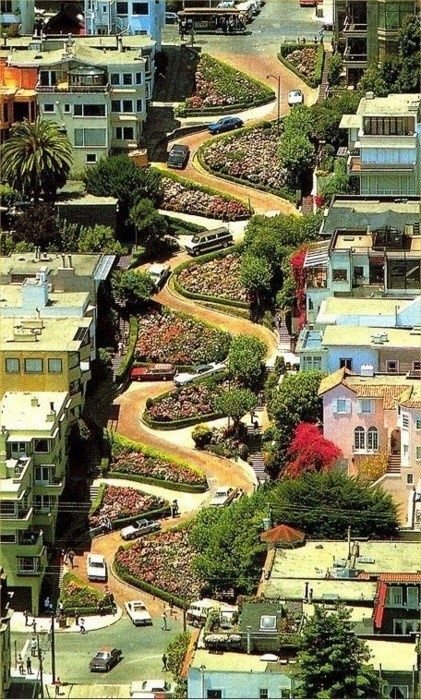 Source: Amazing Places - ElaKiri Community
There used to be a lot of streets like this in San Francisco, built primarily in the 1800's. Why? Imagine a horse drawn carriage going up or down a hill this steep? The curves allowed a much easier and controlled ascent or descent. This stretch of Lombard Street, along with Vermont, is one of the few which remain.
39

San Bernardino Pass, Switzerland

Source: Website Temporarily Unavailable
I've heard this road described as a sports car driver's wet dream.
40

Manali Leh Highway, India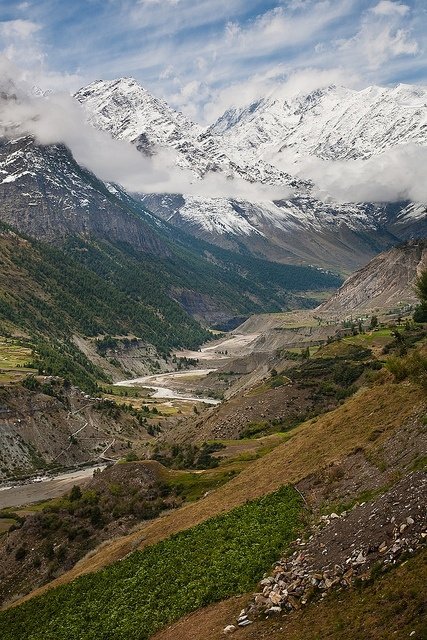 Source: All that's left
One of the most extraordinary roads in the world. It crosses five Himalayan mountain passes - with two over 5,000 meters above sea level. The Leh-Manali is located in northern India, and is only open for a few summer months when the Indian Army clears away the snow. By October, the snow closes the passes once again.
Road trips can offer some amazing experiences. Although, I'm not sure about driving some of the roads I've featured here - how about you?
Please rate this article