30 Reasons The Maldives is Paradise on Earth
If you're looking for the perfect honeymoon destination, a romantic spot to share your love or somewhere the diving is superb one place really fits the bill. The Maldives. This atoll/island nation in the Indian Ocean is the epitome of a tropical paradise. Get ready to be wowed.
Table of contents:
1

Fabulous Places to Stay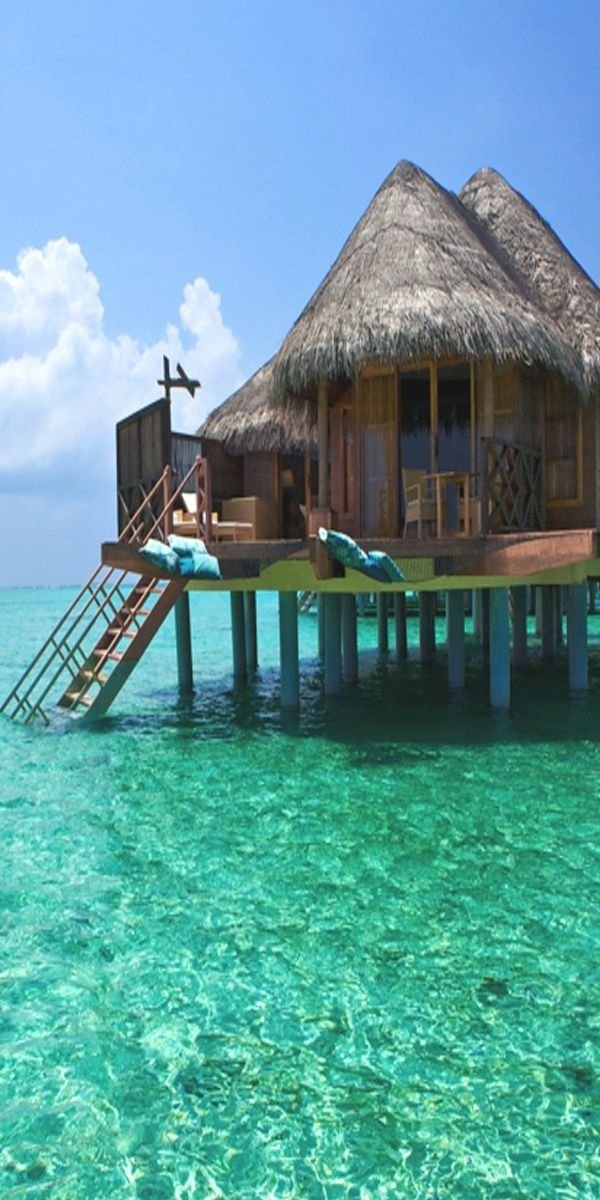 Via 10 Fascinating Places To Visit ...
Over the water bungalows are the favorite style of accommodation in The Maldives.
2

Conrad Maldives Rangali Resort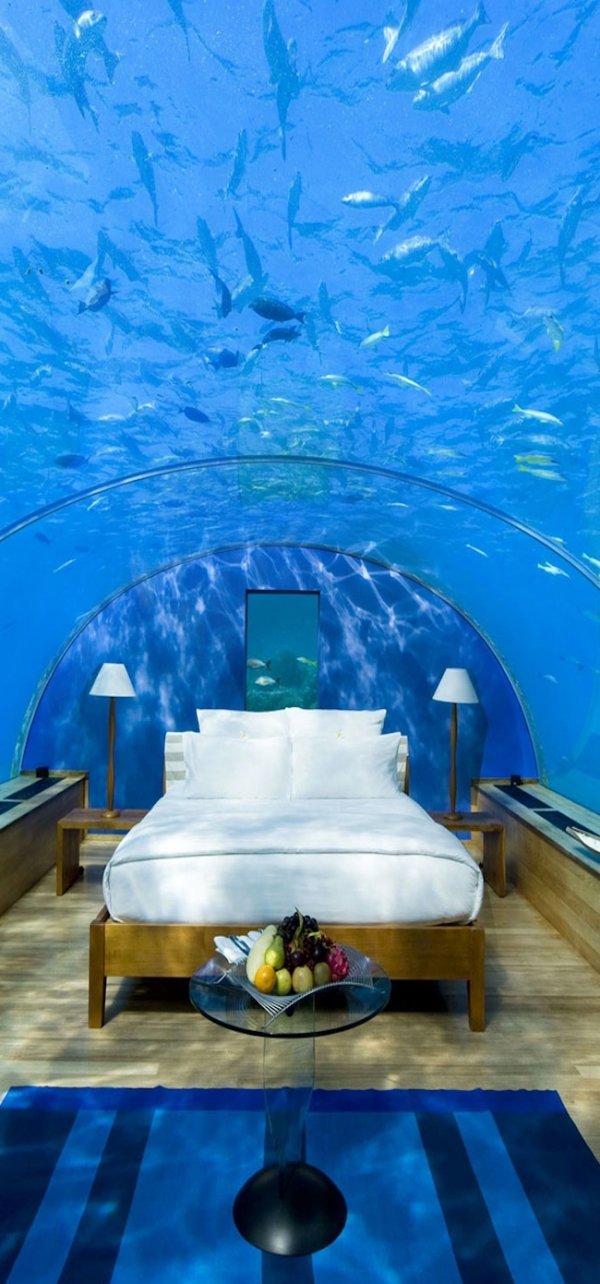 Via 5 Star Conrad Maldives Rangali ...
And if they're not over the water, they're under!
3

Sea of Stars on Vaadhoo Island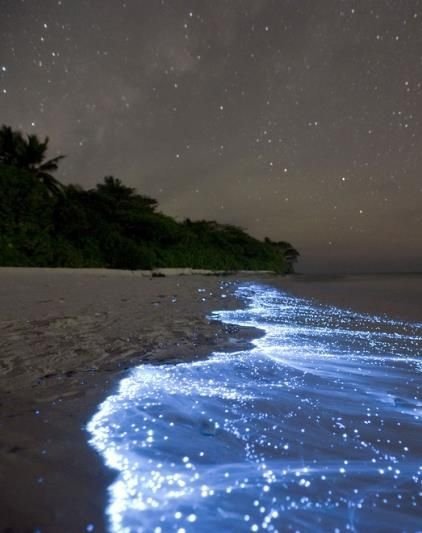 Via 27 Surreal Places To Visit ...
The stunning effect of bioluminescent plankton.
4

Private Villa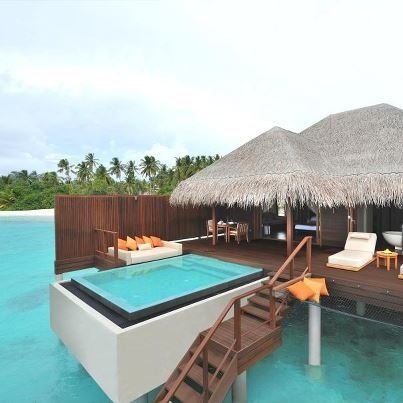 Via Weddings Directory, Online Guide, Ideas ...
Would a private villa with a plunge pool rock your boat?
5

Intimate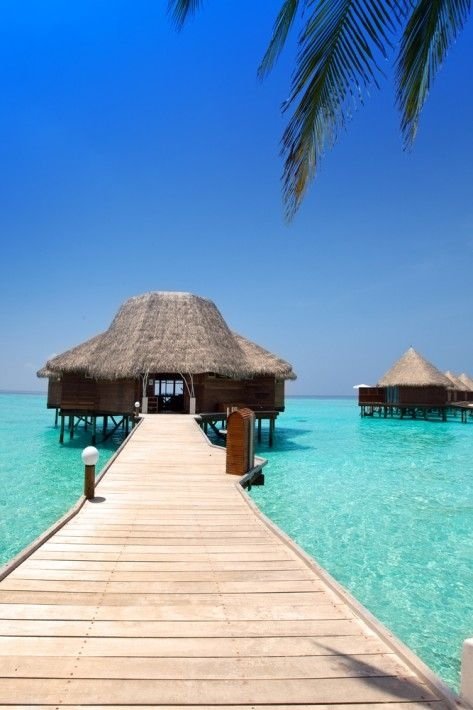 Via What does your Wotifia look ...
Even in the bigger resort hotels there's privacy and space between the bungalows.
6

Deck Hammock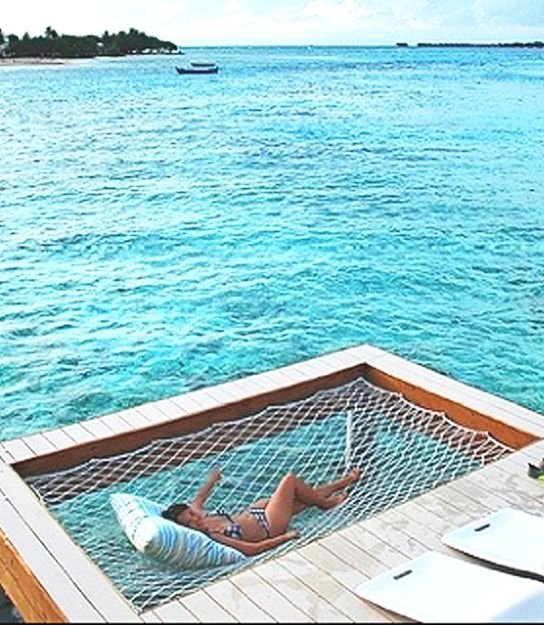 Via Beautiful Beach Resort: Lotus ceiling ...
Need an excuse to relax?
7

Lankanfushi Island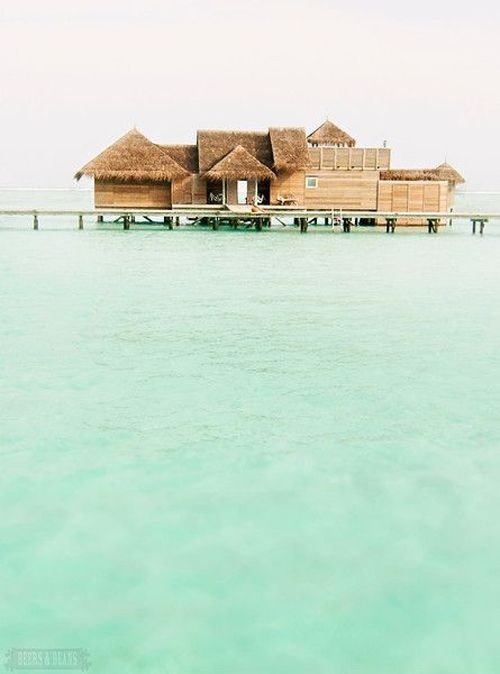 Via Jet Setter: The Coolest Honeymoon ...
Even the resort buildings are stunners.
8

Baros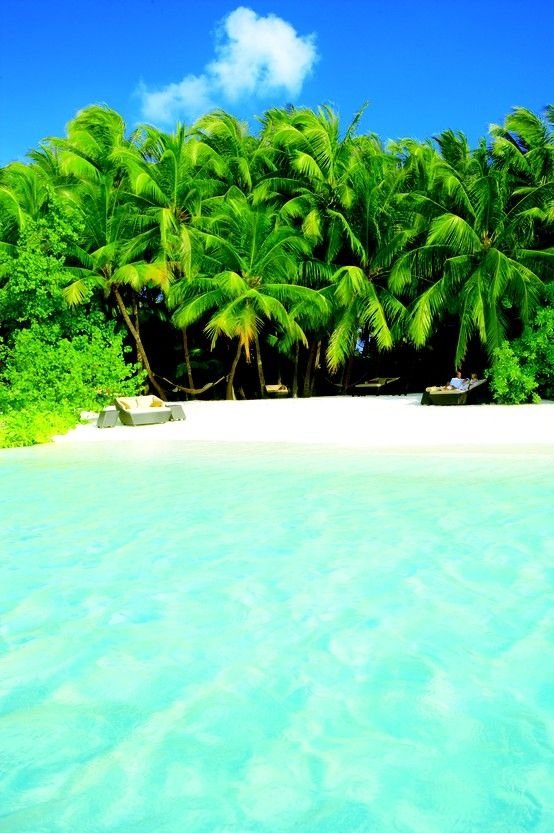 Via Travelust.org
It looks too good to be true doesn't it?
9

NIka Island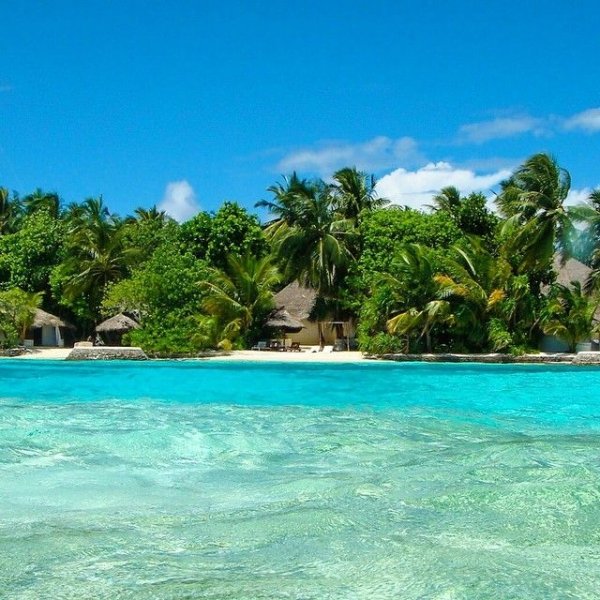 Via World's Best Islands 2012 | ...
Would you prefer a bungalow over the water or one hidden among the trees?
10

Coral Island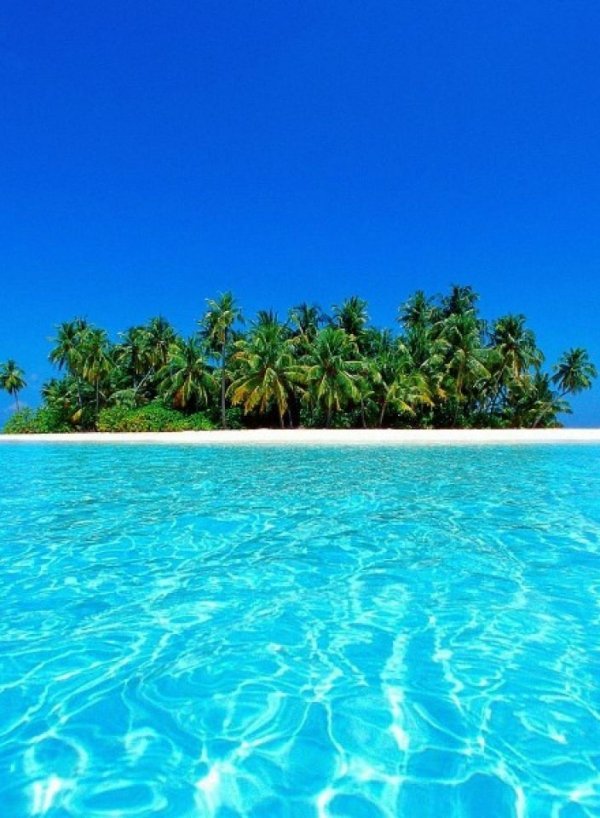 Via 20 sights that will remind ...
There are so many tiny uninhabited islands where you can take a boat to and be a cast away for a day.
11

Maldives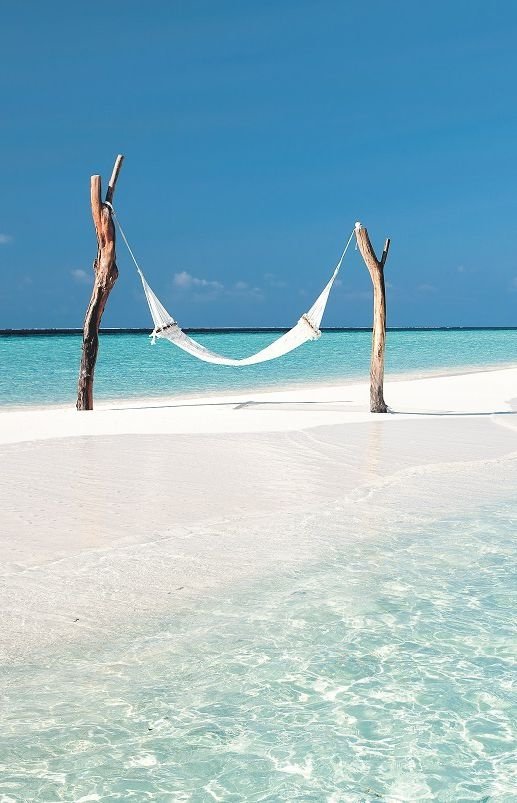 Via Constance Moofushi - Maldives Combining ...
Your very own hammock on your very own sandbar.
12

Underwater World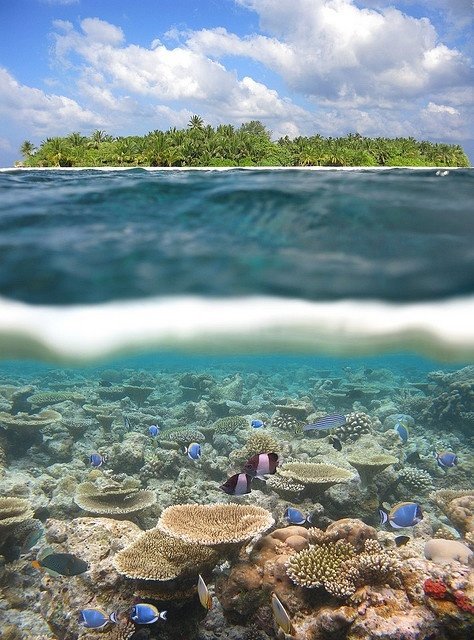 Via Vilamendhoo and Reef
The ocean is as gorgeous as the islands.
13

Amazing Contrasts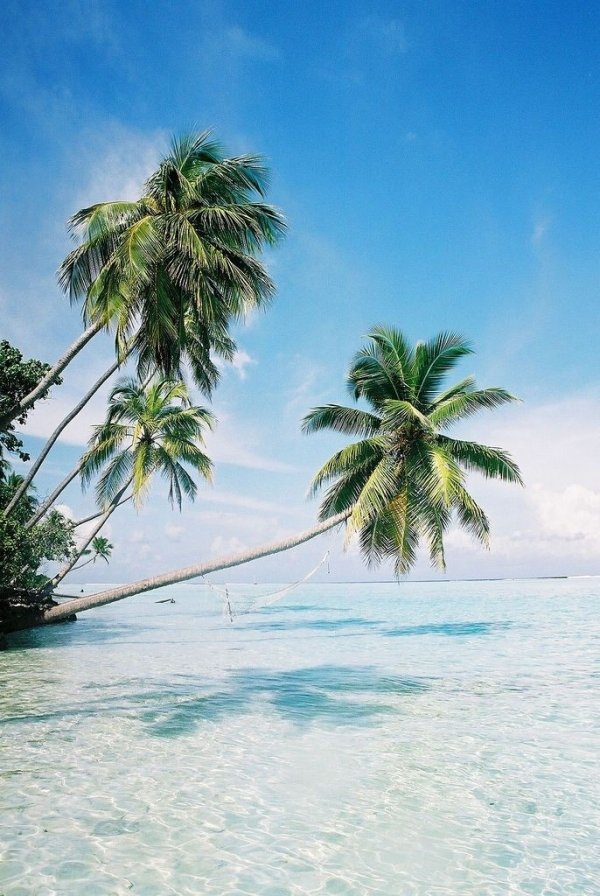 Via Top 10 Beaches for Summer ...
The islands are an amazing palette of blue and green and white.
14

Lily Beach Resort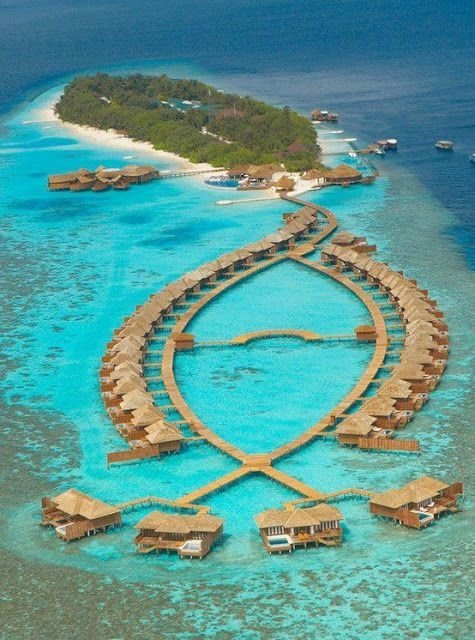 Via izifunny.com
An overview of a typical resort.
15

The Ocean Flower Resort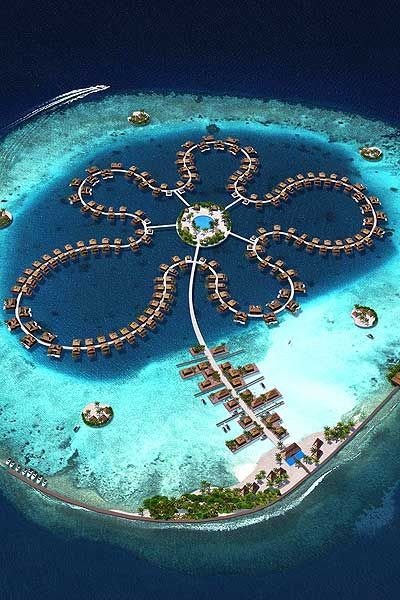 Via The future of tourism in ...
Don't you just love the construction designs?
16

A Seat with a View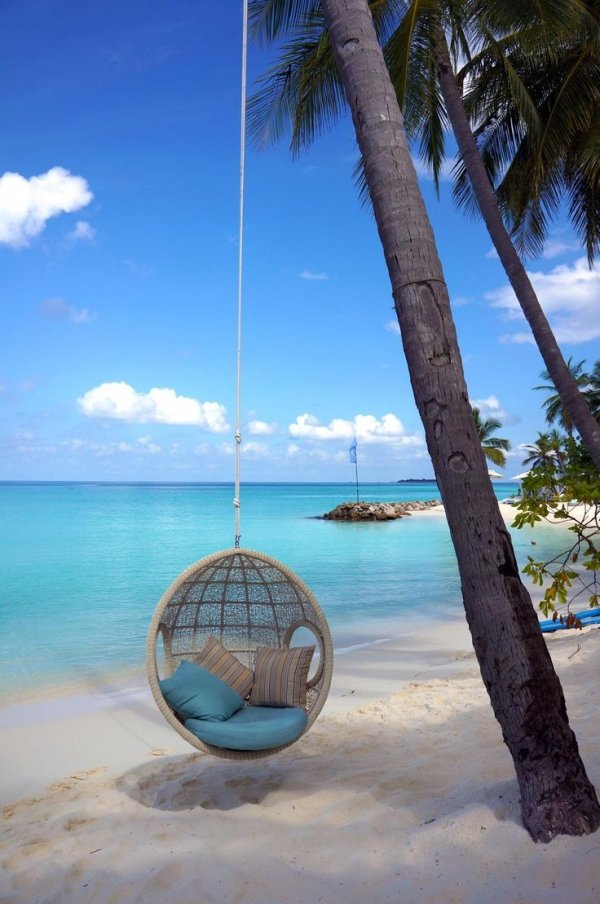 Via Late summer afternoon
Which book would you read here?
17

HALAVELI ISLAND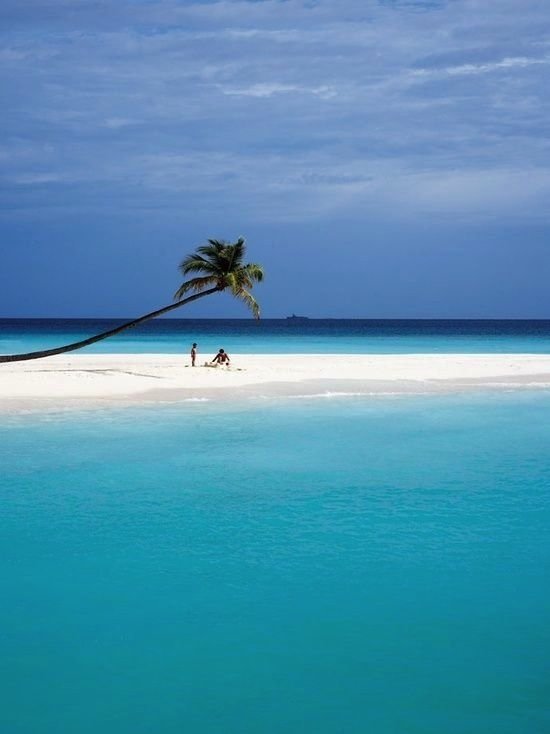 Via Follow ...etc
A place where tropical dreams come true.
18

Maldives Sunset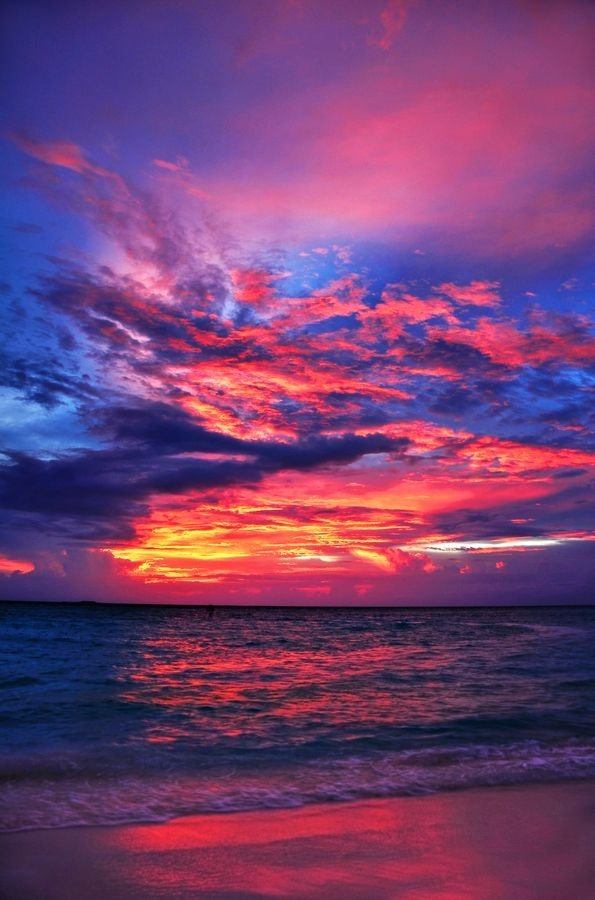 Via Maldives Sunset- The Sunny Side ...
You just knew that such a magical place was going to have spectacular sunsets - didn't you?
19

Underwater Restaurant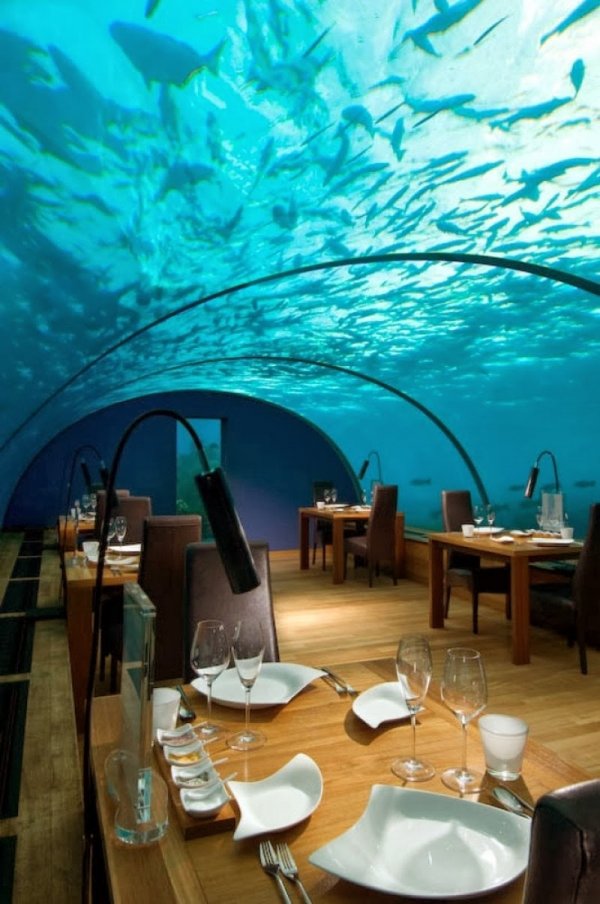 Via Plan Ahead: Top Three Couples ...
An amazing experience.
20

Natural Wonder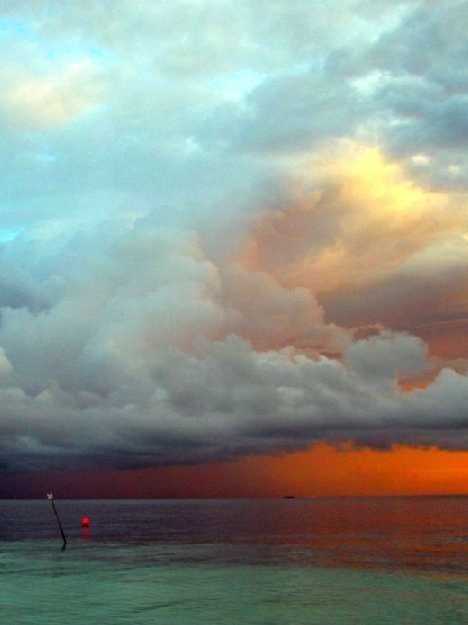 Via New 7 Wonders of Nature: ...
The Maldives was one of the finalists in the listing for the 7 Natural wonders of the World.
21

Crystal Water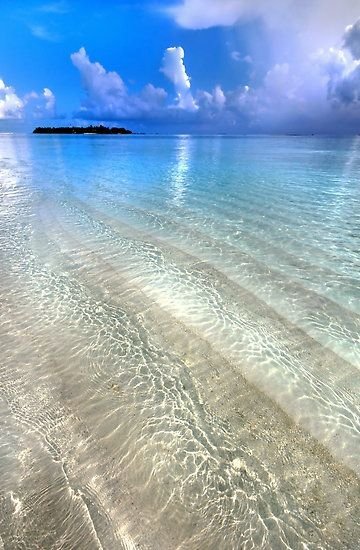 Via Crystal Water of the Ocean ...
You really couldn't wish for a better ocean to swim in.
22

The Maldives Atolls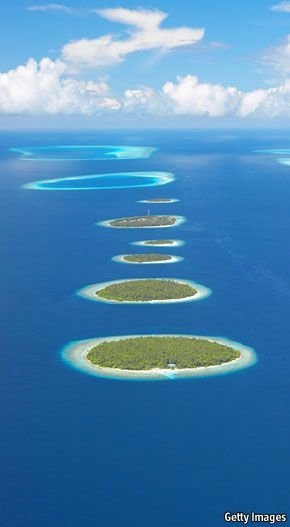 Via I am a rock, I ...
Stepping stones of the gods.
23

Beach with a Lagoon on an Uninhabited Island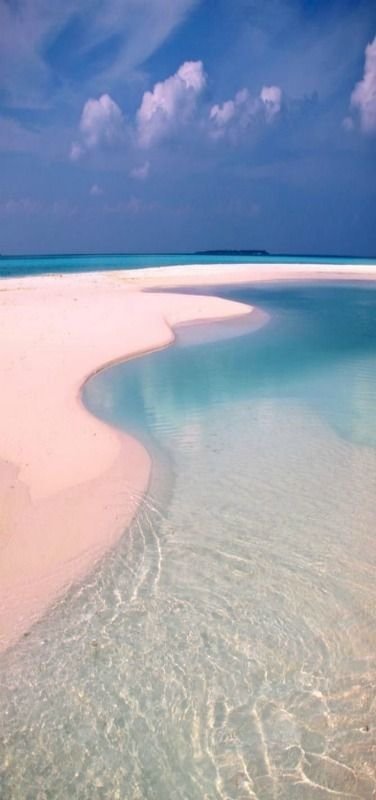 Via Castaway Island Maldives 46 by ...
Imagine yours being the only footprints in the sand.
24

Nature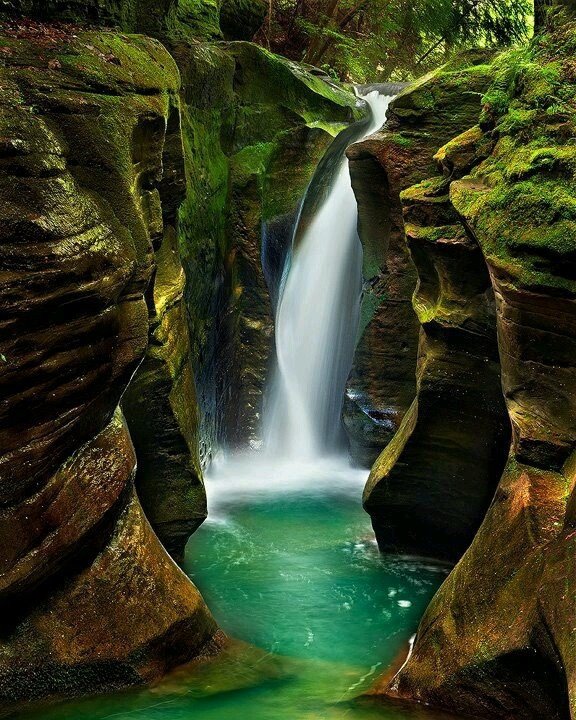 Via Oh The Places I'll Go
There are gorgeous natural sights on the bigger islands.
25

Song Saa Private Island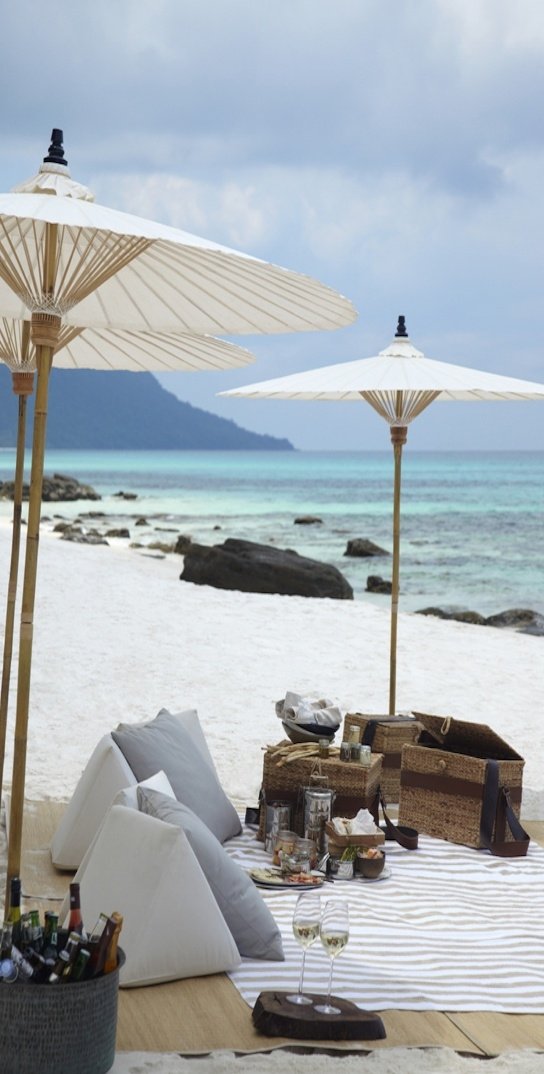 Via songsaa.com
A picnic on the beach on your own private island? Hell yeah!
26

Surreal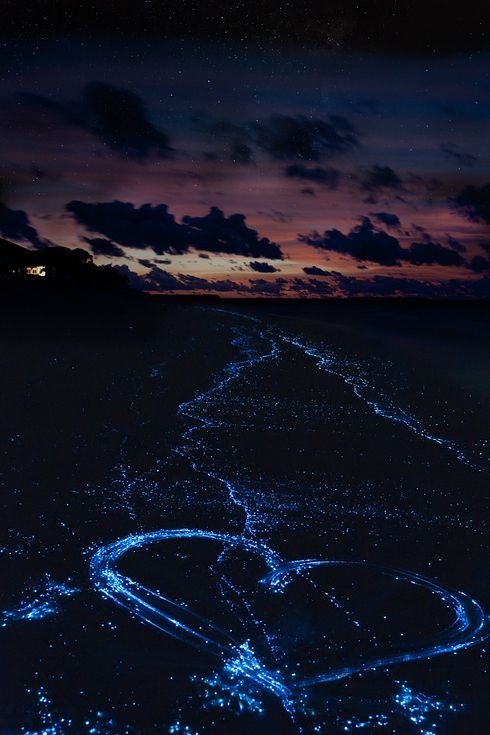 Via 27 Surreal Places To Visit ...
another example of the bioluminescent phenomenon
27

Hammock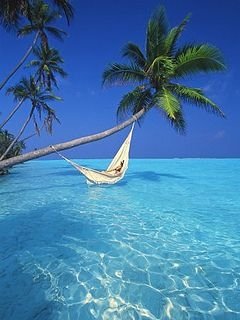 Via Woman in Hammock, Maldives, Indian ...
The sun beats down but the ocean will keep you cool.
28

Snorkeling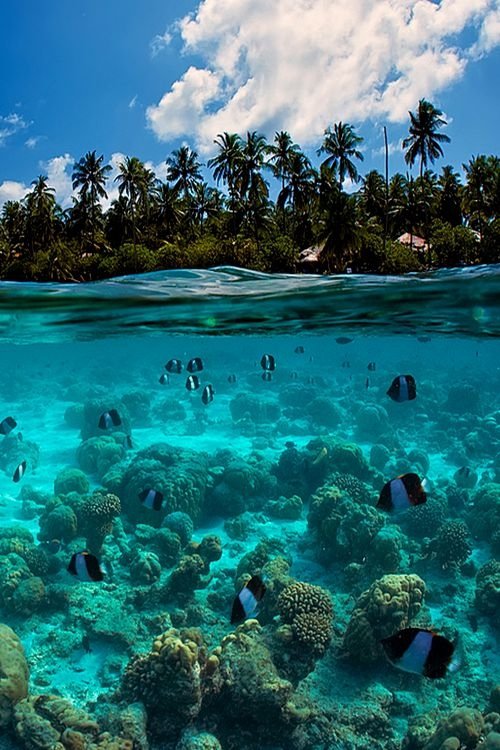 Via Blue Pueblo
You don't have to scuba to enjoy the fabulous world beneath the sea. Snorkeling in The Maldives is superb.
29

Soneva Fushi Island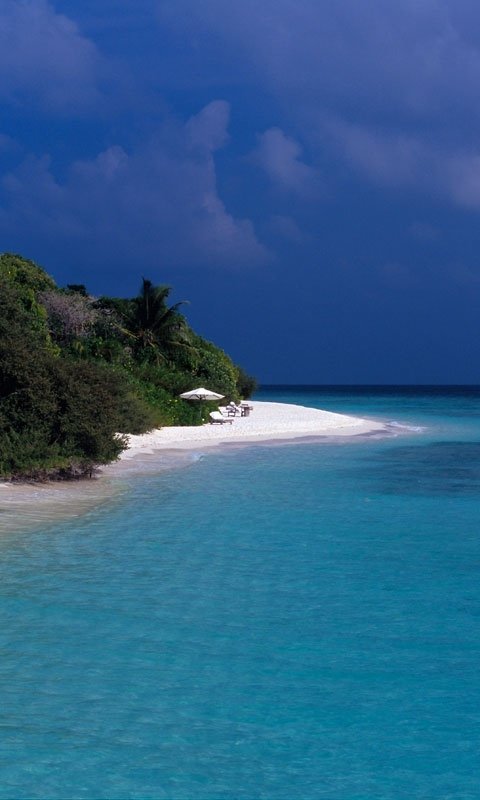 Via HIP Hotels | Boutique & ...
Can you hear it calling your name?
30

Paradise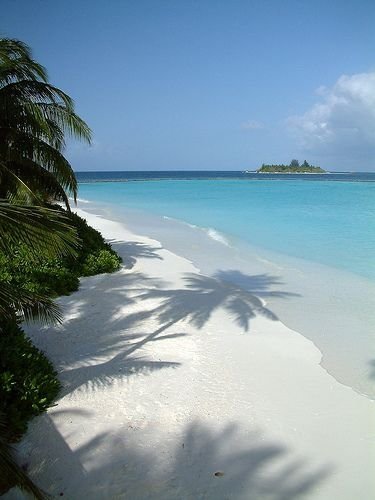 Via Vakarufalhi, Maldives, Indian Ocean
Unrivalled luxury, stunning white-sand beaches and an amazing underwater world make The Maldives an obvious choice for a true holiday of a lifetime.
Are you ready to add The Maldives to your bucket list?
Please rate this article