Here are the 9 best hotel pools in Los Angeles to get you prepared for your next vacation. Spending the day having fun in the sun is imperative, especially when you're on vacation. Hotel pools with a great vibe are hard to find, especially in a city with as many hotels as Los Angeles. If what you're looking for is a relaxing place to sip champagne while enjoying a beautiful view of L.A., you're in luck. Write these down for the 9 best hotel pools in Los Angeles.
---
1

Montage
The Montage is one of the 9 best hotel pools in Los Angeles. It's typically only open to hotel guests, unless you have a Spa Treatment. The food is delicious, the waiters are nice, and it's not pretentious at all. I treated myself to a 90 minute massage so I could spend the day at the pool, and boy was I a happy camper! Next time you're in L.A., head to Spa Montage and then soak up some sun by the pool.
---
2

Hotel Shangri La Santa Monica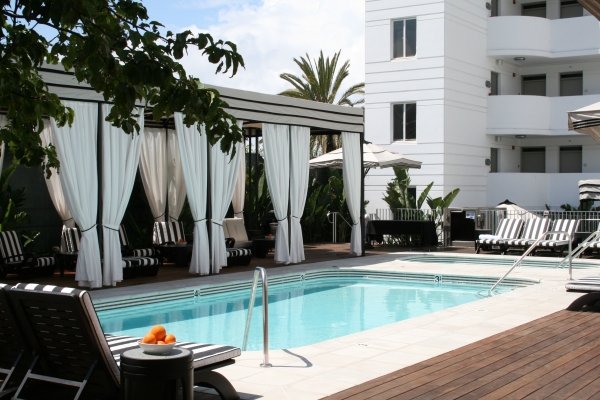 The Shangri-La is gorgeous. The multi-level pool and deck area feels like something out of a movie. It's a hotel pool worth seeing.
3

Hotel Bel Air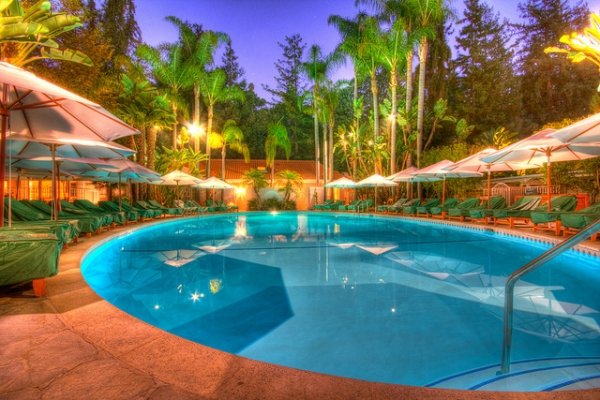 The Hotel Bel Air is a secret gem. The beautiful poolside views of the city take your breath away. It's a five-star hotel that is very luxurious.
---
4

Casa Del Mar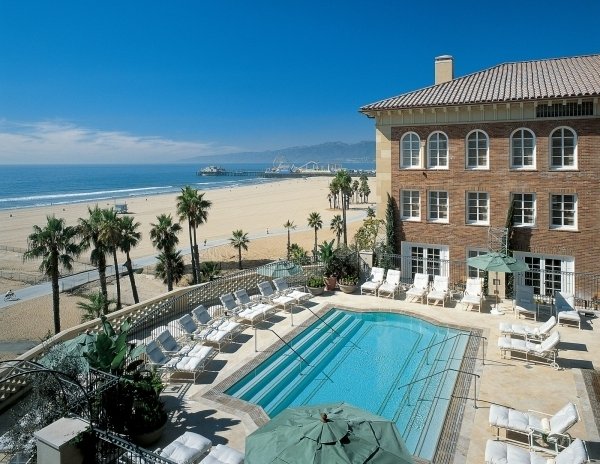 Casa Del Mar has a great feel because it's on the beach. If you're not a sand lover, you have the option of the pool. If the beach is more your speed, you can take a walk in the ocean. At this hotel, nothing stands between you and the sand!
---
5

Regent Beverly Wilshire Hotel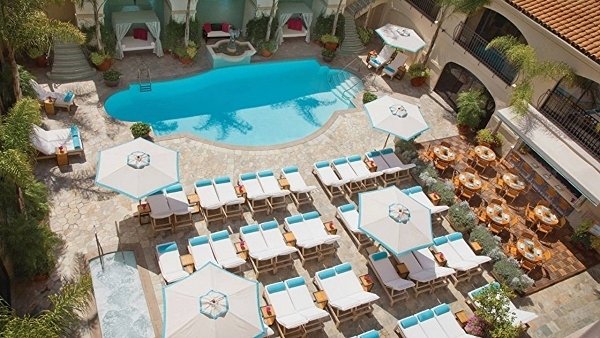 The Mediterranean-style pool is the epitome of classic luxury. It's known for it's classy and elegant clientele. Sitting poolside will make you feel just like Julia Roberts in Pretty Woman.
---
6

Chateau Marmont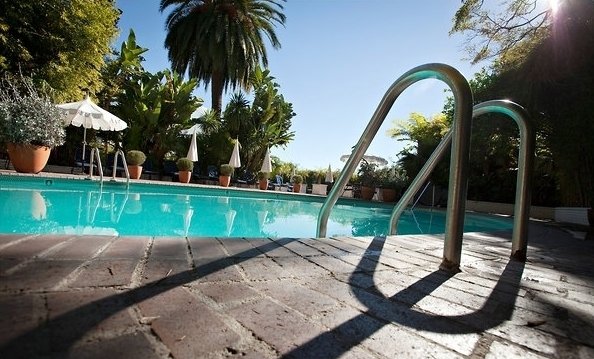 Plain and simple, the Chateau Marmont is a Hollywood staple. It's an uber hip hotel with a fabulous pool scene.It's like a secret hideaway for a chic clientele. Spend a few hours there, and you're more than likely to see at least one celebrity.
---
7

L'Ermitage Beverly Hills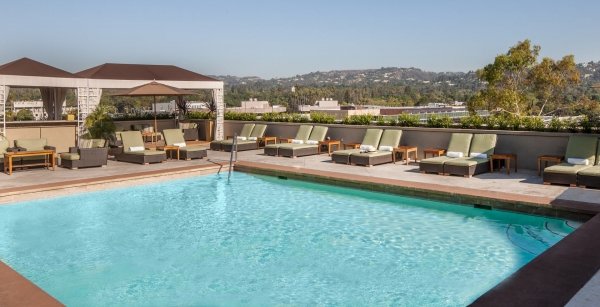 L'Ermitage is simple Beverly Hills luxury.It's located in a quiet neighborhood, which is always nice when you need a break from the hustle and bustle the city has to offer. Not to mention, the views are breathtaking.
---
8

Four Seasons Beverly Hills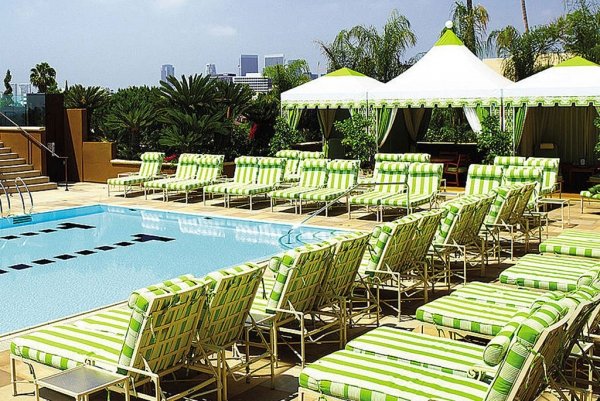 The Four Seasons in Beverly Hills is a landmark. Last time I was there I saw Nicole Kidman and let me tell you, she is absolutely gorgeous. The pool is surrounded by greenery, and a sight to see. Not to mention, it's kid friendly too!
---
9

The Beverly Hills Hotel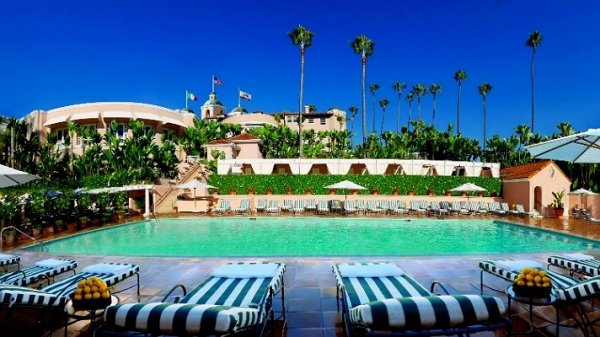 The Beverly Hills Hotel is one of the most famous hotels in L.A. It's been written up in almost every book that mentions Hollywood. The pool is a mix of classic luxury and glamour, riches, and romance.
L.A. is a city that has an alluring pool scene. Where you choose to spend your day is important. These 9 hotel pools give you the option for some good celeb spotting. If you want to relax and take a power nap, that's always an option too. Whether you're on vacation, or a local, spending the day at a pool is a great way to relax. Do you have any other hotels to add to the list?
---
Popular
Related
Recent