Traveling solo is one of THE best experiences ever and I highly recommend it. One of the biggest issues perceived by those who want to try it but are scared to, is that traveling alone as a female is a dangerous thing to do. Let me assure it's not. No more than any woman walking around by herself when not on holiday. Apply some common sense, obey the laws and unwritten rules of the destination and you are no more at risk than if you travel with someone else. If you want to give solo travel a go, but are still a bit tentative, I recommend these as safe cities for women to travel to alone.
---
1

As Safe as a Mermaid in Copenhagen, Denmark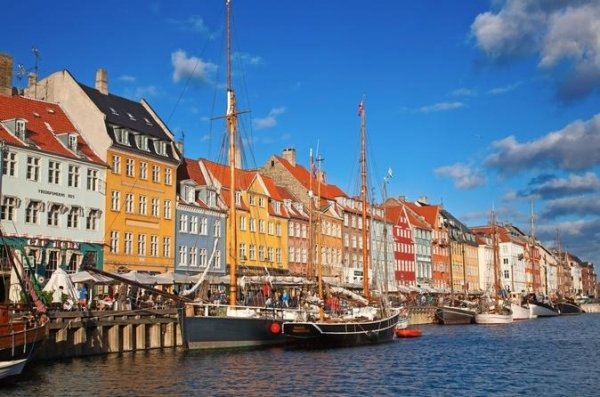 Home to the Tivoli Gardens amusement park, Christiansborg Palace and Frederik's Church, the capital of Denmark is one of the safest cities for women to travel alone to in Scandinavia. It's a great place to come for shopping and sightseeing. Copenhagen's beautiful architecture, cultural treasures and manifold tourist attractions make this 2,000,000-strong place one of the favorite city break destinations in Europe. From its goddess Gefjun fountain that depicts the mythology of Denmark's creation and magic within Norse religion to the cute statue of Hans Christian Andersen's Little Mermaid, Denmark is an enchanting place where women can feel safe.
---
2

Be a Beach Babe in Auckland, New Zealand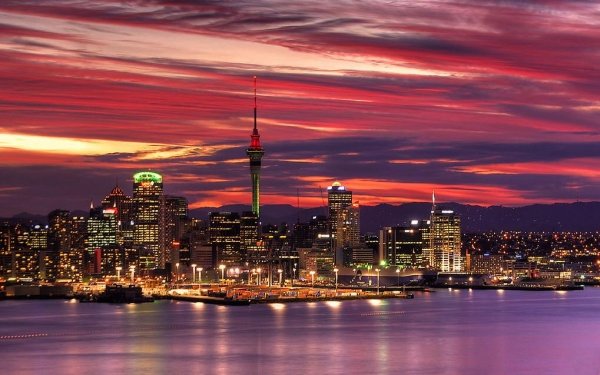 The famous "City of Sails" boasts ca. 1,400,000 inhabitants who are seemingly intent on getting along harmoniously, for Auckland is one of the safest cities for women to travel alone and have fun in New Zealand. Auckland's huge Waitemata yachting harbor and marina gave the city its maritime nickname. With a 3 km long stretch of beaches with gleaming white sand in the municipality of Orewa and the fabulous natural thermal springs at the Waiwera Thermal Resort Auckland is so much more than just a Mecca for the world's sailing and yachting fraternity. Try Auckland Art Gallery for a cultural hot spot and Queen Street, Ponsonby Road, Parnell and Newmarket for great shopping. For a breath of fresh air try Albert Park in downtown Auckland.
---
3

Being a Bilingual Shopper in Ottawa, Canada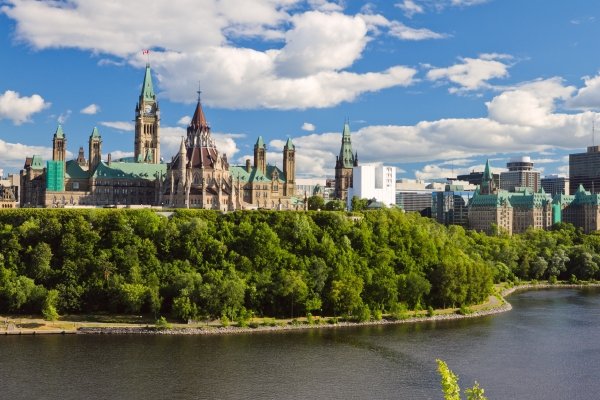 Canada's capital city is situated in Ontario, on the border of Quebec, which means that both English and French are widely spoken in this multi-cultural, cosmopolitan city. Ottawa is one of the safest cities for solo travel in Canada; even on crowded market days at Ottawa's famous ByWard Market a girl and her handbag can shop unmolested and safely without the need to hire her own personal bodyguards. Ca. 50,000 people visit this wonderful weekend market every week. ByWard Market is famous for its wonderful restaurants, delicatessen stalls, handmade jewelry and clothing boutiques. Buy some artisan bread and cheeses and have a picnic, if you're visiting in summer. Be sure to visit the National Gallery of Canada, Parliament Hill and the Golden Triangle.
---
4

Watch out for Northern Lights in Helsinki, Finland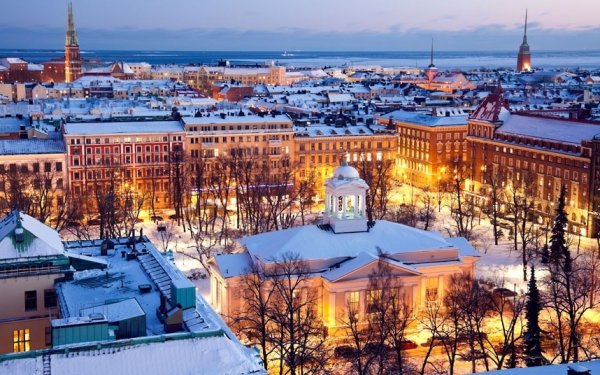 The capital of Finland is also the country's largest city, boasting more than 1,300,000 people. Helsinki is a very safe place for female travelers and a wonderful place to come and enjoy amazing early 20th century architecture, great shopping and fabulous art galleries and museums. Be sure to visit Helsinki Cathedral, the National Museum of Finland and Kamppi Center, a huge shopping complex in the center of the city. Helsinki is perfect for a short city break. Start with a walking tour to fully appreciate the city's cultural heritage before moving on to exploring its restaurants and fashion boutiques. Nordic style clothes may not be everyone's idea of style, but they'll certainly keep you warm and safe from frost bite. If you're going in winter, you might even get to see the green, orange and purple Northern Lights Scandinavia is justly famous for.
---
5

Take a Walk in Perth, Australia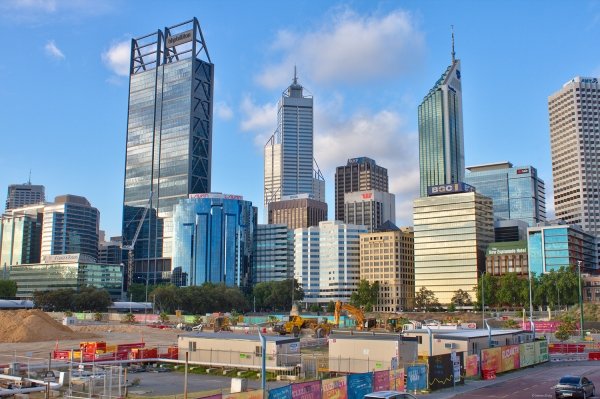 The capital of Western Australia is home to some 1,800,000 people, most of who adore an outdoor life it seems, for who wouldn't - Australia's beaches are to die for and Perth is gorgeous and a major tourist draw. Around 6,000,000 visitors take a stroll in Perth's Kings Park every year, the largest inner city park on the planet and one of the best places to be on a hot day when you're tired of art collections, shopping and dining at amazing restaurants and want to relax. Be sure to visit Perth Cultural Center, a hot spot for art, music and other cultural events. Cottesloe Beach is also a great place to hang out and make new friends while getting a tan. The surf crowd tends to hang out at Scarborough Beach though.
---
6

Be Inspired by Oslo, Norway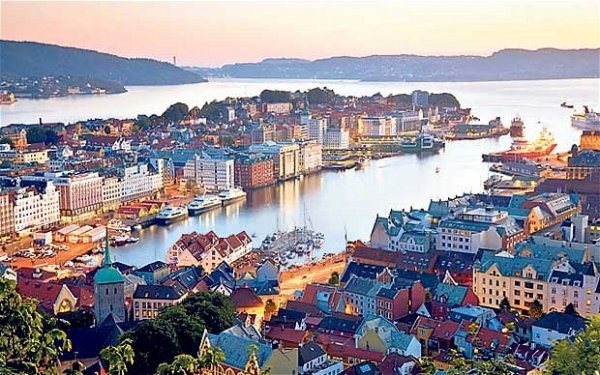 The Norwegian capital Oslo is a great place for a holiday without getting hassled. Oslo is Norway's largest city and a great cultural city destination, not just a fine example of an egalitarian society in practice. Be sure to go for a walk in the Frogner Park which includes the Vigeland Sculpture Park with its 200 plus sculptures made from bronze, granite and iron. If you get a chance, go and see the Munch Museum, the Astrup Fearnley Museum of Modern Art, the open-air Norsk Folkemuseum, which showcases a wonderful collection of historic houses and the Kon-Tiki Museum, which houses Thor Heyerdahl's amazing Kontiki and Ra2 vessels. Oslo also offers a great nightlife and is home to some of the most vibrant nightclubs in Norway as well as 20 theatres and an opera house.
---
7

Hiking in Hilo, Hawaii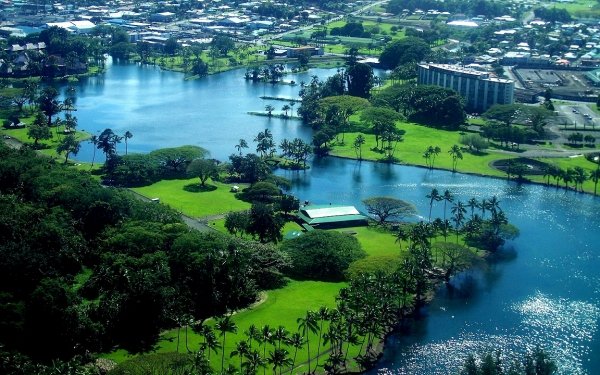 Hilo in Hawaii is one of the safest cities for lone female travelers in the US. Located on the "Big Island", Hilo is the island's largest settlement. Hawaii is famous for its golden beaches, fabulous big wave surfing and stunning natural beauty. For a break from chatting up handsome surf dudes at the beach try hiking in Akaka Falls State Park. No matter how handsome the surfers are, the highlight of your trip will be the 400-feet tall waterfall in the park. Provided you don't suffer from a nut allergy, be sure to include a visit to the Mauna Loa Macademia Nut Corporation, which produces yummy chocolate covered macadamia nut treats that are ideal as a pre-cocktail and dinner nibble after your hike. Hilo is particularly busy just after Easter, when the traditional week-long Merrie Monarch Festival takes place, which celebrates ancient and modern hula.
I find traveling alone very liberating. You call all the shots, go where you want when you want. How many others are with me on this and who's ready to join the solo travel club?
More
Comments
Popular
Recent