There's still time to make a getaway for Christmas and you don't need the magic of Santa's sleigh to do it. If you want something different this Christmas, there's a seasonal welcome in these places.
---
1

Budapest, Hungary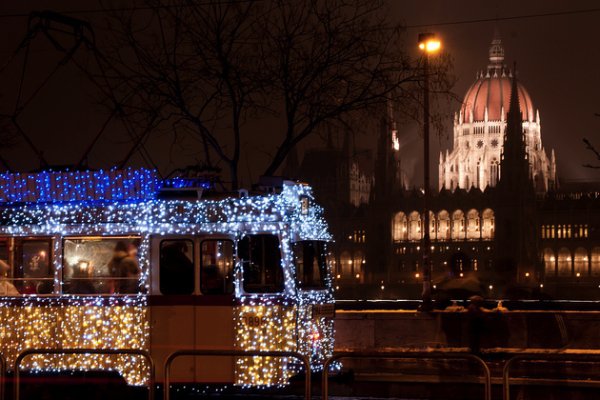 If you're on a budget and looking for a fantastic Christmas destination, charming and beautiful Budapest in Hungary is the thing for you. From its traditional Christmas market in picturesque Vörösmarty Square to the cute night trams that are lit up with zillions of LEDs during the Holidays, the Hungarian capital will put Yuletide smiles on your face and fill your Santa sack with cheap, but lovely hand-crafted presents and trinkets. Budapest's Christmas market is one of the most affordable in Europe and is great for last-minute gift shopping. There's practically guaranteed snowfall, which means you get to defrost your digits in the Széchenyi, Budapest's largest thermal bath, afterwards.
---
2

San Cristobal De Las Casas, Mexico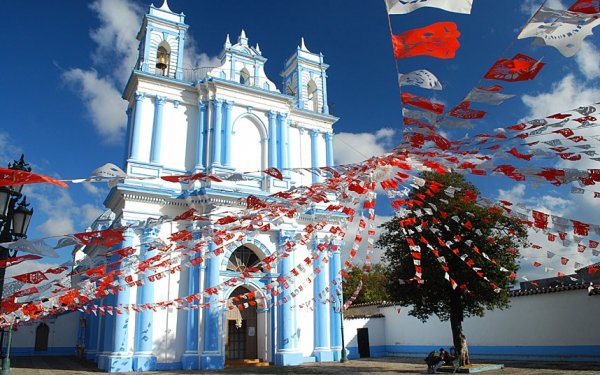 This lovely Spanish colonial town lies in the central highlands of Chiapas, some 2,200 meters above sea level. During the day, the winter temperatures are quite mild, but when the sun goes down, the temperatures drop to a wintery chill. Stroll through the pedestrian avenues and soak up the Mexican Holidays as local celebrate Christmas in their own inimitable, colorful way, which means there's a cheerful Mayan cultural element to all their customs.
3

Gramado, Brazil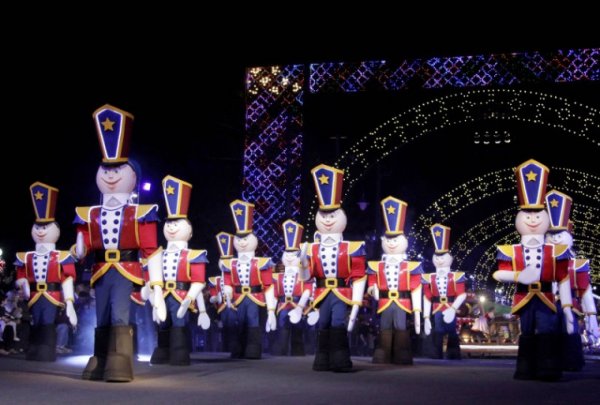 Dubbed Brazil's Christmas capital, Gramado is the home of Natal Luz, the Lights of Christmas festival. Located south of Rio, close to Porto Alegre, Gramado hosts Brazil's largest Christmas festival, a tradition that started quite small in 1986 and proved so popular, visitors are now treated to huge parades, live music, classic holiday plays and numerous tree lightings that are simply magical.
---
4

Dubai, United Arab Emirates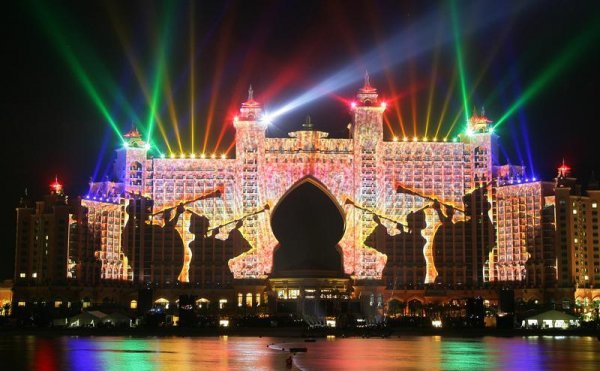 The United Arab Emirates may not immediately spring to mind when planning a Christmas break - more sand than snow - but Dubai offers such a huge number of attractions for sun-hungry elves, it's hard to resist the draw. From world-class shopping in designer stores to the stunning views from the world's tallest skyscraper, Dubai offers you a dip in the warm waters of the Persian Gulf, followed by delicious food and evenings out to see some of the biggest entertainers on the planet, when other destinations would freeze off your little toes.
---
5

Livingstone, Zambia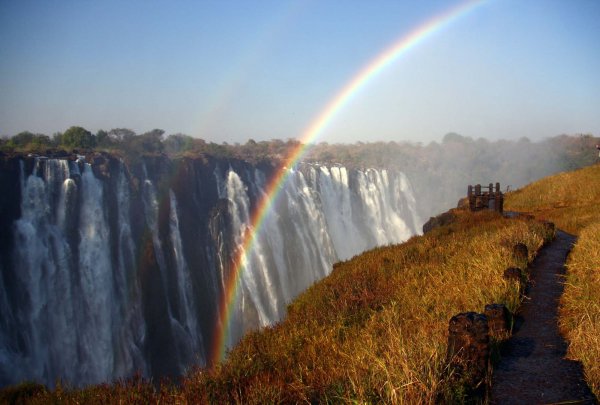 Not reindeer and sleighs but giraffes and Victoria Falls are on the agenda when you spend Christmas in Livingstone, Zambia, a predominantly Christian city, where locals are only too happy to let you join them in a hearty carol. As a special treat for the holidays, be sure to visit the UNESCO World Heritage Site Mosi-oa-Tunya National Park, home to a rainforest, the truly awe-inspiring Victoria Falls and a wildlife park full of most critters, except reindeer of course.
---
6

Charleston, South Carolina, USA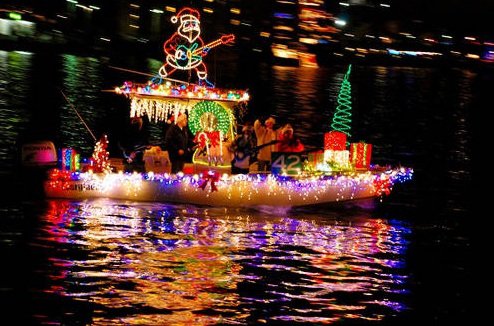 If it's romance you're after, you can't go wrong with Charleston in South Carolina. Neither too hot nor horribly cold, Charleston lets you explore its attractions in the mid-teens temperature wise and to enjoy a trip in a horse-drawn carriage without having to wear several layers of clothing. Charmingly old-fashioned home decorations will remind you of childhood Christmases along the way.
---
7

Puerto Rico, Caribbean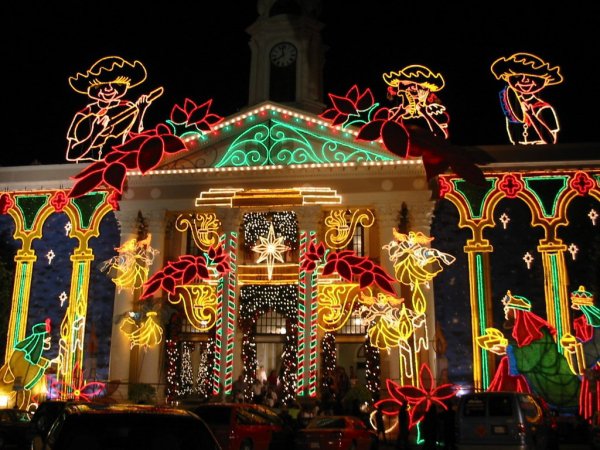 It's the perfect destination for all those who detest eggnog, toffee apples and sugary almonds. Hand me that coconut rum and let me salsa the night away! It's such a fun destination for Christmas Scrooges. Loll about at the deserted beaches, before dressing up for San Juan's vibrant nightlife. The islanders celebrate Christmas for several weeks - any excuse to have a good time will do! Big feasts, festivals, dancing and live music rule the day and night here, not snowmen, frost or roaring log-fires.
---
8

Melbourne, Australia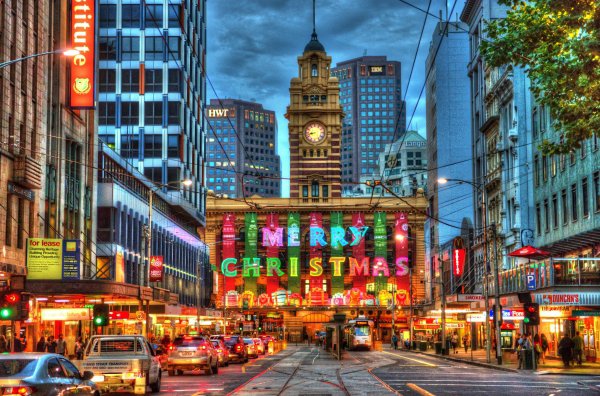 Down under, Christmas falls in the middle of summer, so you can watch candles melt on the tree and follow festive festivals in your flip-flops and skimpy summer dress. Melbourne's Christmas festivals are cheerful, colorful affairs that plunge the city into a Yuletide wonderland with enormous decorations everywhere and a multitude of fun-packed events. No snowflakes, no icicles, no red noses or woolly hats. Just colorful video projections lighting up Melbourne Town Hall at night with ever-changing nativity scenes.
---
9

Bali, Indonesia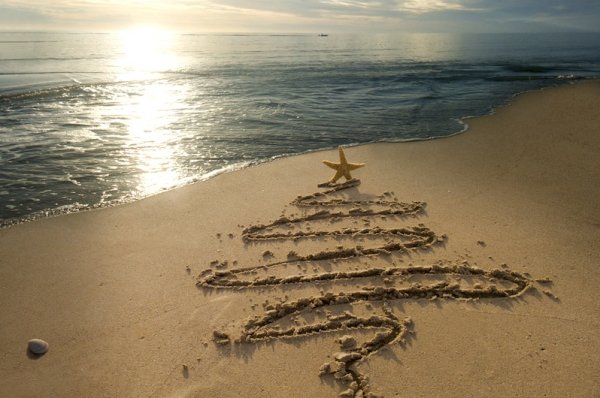 The Island of Bali is also devoid of reindeer, snowmen and frost, but does have magical beaches, inspirational temples and friendly locals to recommend itself to the Christmas-weary traveler. The western side of the island is home to the Christian enclaves of Palasari and Belimbingsari, should you feel homesick on Christmas Eve and go in search of a festive church gathering and carols.
---
10

Tofino, British Columbia, Canada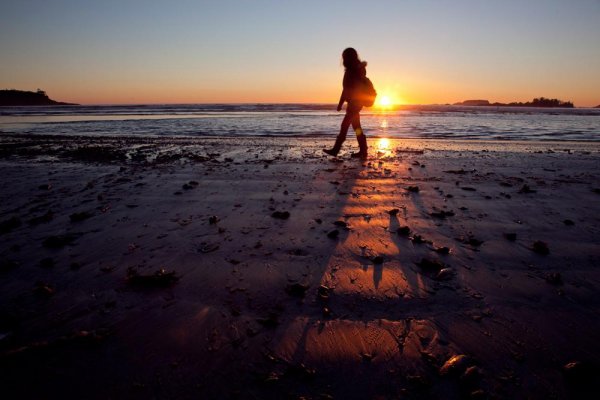 Located on the western edge of Vancouver Island, Tofino is warmer than most parts of Canada. It's a peaceful, spiritual place with old growth forests, First Nations culture and a laid-back ambience that reminds you of California. Go for strolls along seemingly endless beaches, try surfing or explore the forest trails - you'll soon be in touch with your inner child, believing in elves and Santa again.
---
11

Singapore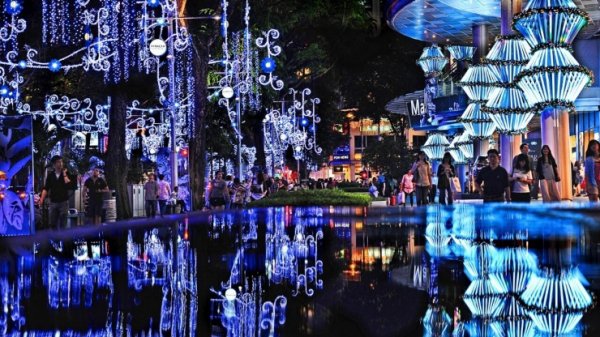 City-state Singapore is very keen on all things Christmas and celebrates the holidays in style. Bright fairy lights and colorful festive decorations transform Orchard Road shopping district into one of the most amazing Christmas markets in the world. For some Santa live action, head to the Singapore River festival areas. If you can spare the time, stay until New Year and watch the stunning fireworks displays at Marina Bay.
---
12

Antigua, Guatemala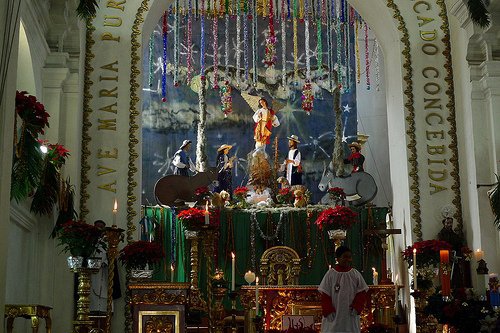 Antigua is one of the best destinations in Guatemala to experience the exuberance with which locals embrace the Christmas spirit and celebrate. Once the country's capital, Antigua comprises of the finest collection of Spanish colonial buildings anywhere in the Americas and boasts mild temperatures even in December.
---
13

Taos, New Mexico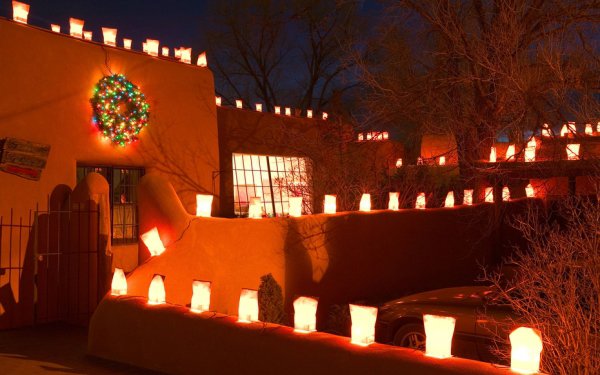 Christmas in Taos begins with an enormous arts and crafts fair ideal for finding fabulous last-minute gifts. After that, there's an abundance of holiday-themed events from Lighting Ledoux, when the historic street is lit up by bonfires, luminarias and farolitos to carol singing and dancing in the streets. It's easy to make new friends when sitting around one of the many bonfires, sharing a drink with locals.
---
14

Küssnacht, Switzerland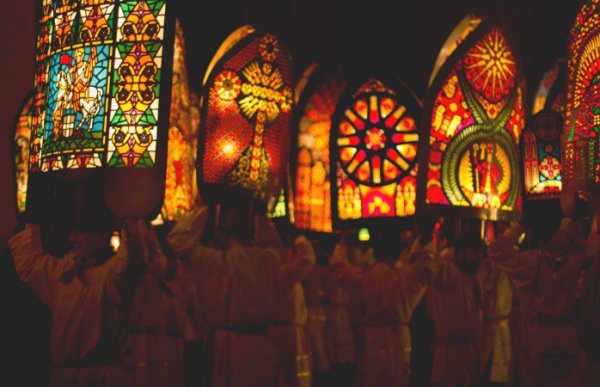 For fans of snow and snowmen there's nothing like spending Christmas in Switzerland. The resort of Küssnacht (German for "kiss goodnight") sits on the northern shore of Lake Lucerne. Every 5th December, the small town suddenly swells its residential numbers by 20,000 visitors, who are all after one thing: Santa Claus! It's the great Santa hunt, or Klausjagen in German, one of Europe's most peculiar Yuletide traditions. It dates back to medieval times and is pagan in origin. Communities would try to drive out evil spirits by making as much noise as possible. In the 1700's municipal kill-joys banned the rambunctious celebrations, but the custom was revived in a new Christian form 100 years later. The all-night parade includes 180 bleating horn blowers, giant candle-lit bishop's miters that look like glowing stained-glass windows, 700 cow-bell percussionists cracking their whips and chasing after anything that looks like Santa Claus and elf.
---
15

Christmas Island, Australia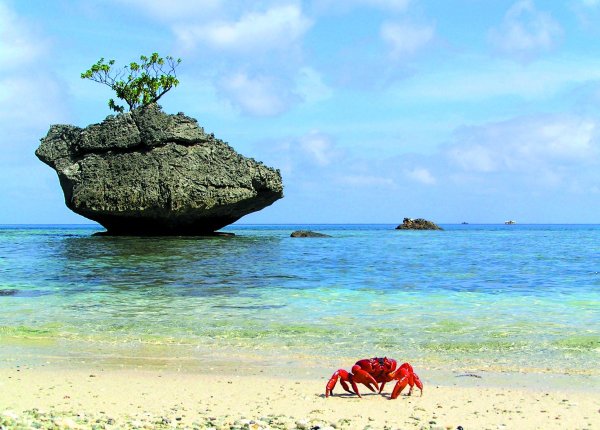 Don't expect to find Santa's hiding place here! Located in the Indian Ocean, some 2,600 km north west of Perth, Christmas Island is home to zillions of red crabs and boobies, not elves and reindeer. Discovered on Christmas Day, the island is famous for its wonderful diving spots, flora and fauna, offering a Yuletide full of adventure, but few Christmas decorations or stockings dangling from a mantelpiece.
---
16

Sydney, Australia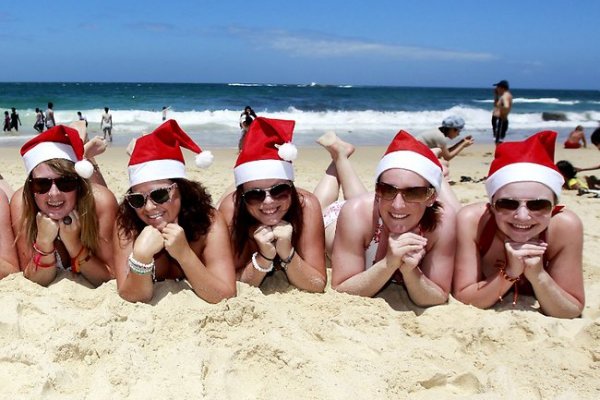 Snow and frost Scrooges will adore a holiday spent at Bondi Beach, Australia's busiest beach hot spot. Famous for bikini-clad parties under the mistletoe, surfers wearing Santa hats, and surfboards conveying elves across the waves, Sydney's Bondi Beach will soon have you munch succulent roasts from a barbie.
---
17

Nassau, the Bahamas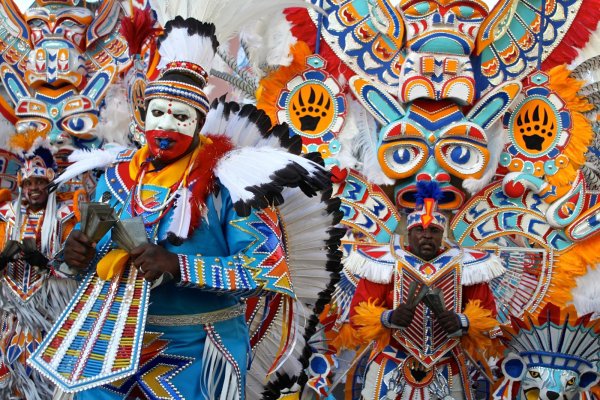 Nassau's Junkanoo celebrations are the perfect antidote to eggnog, Yule logs and dry turkey dinners. Feel the beat of the goombay drums in your dancing limbs on 26th December or New Year's Day, when you join the oldest street festival in the entire Caribbean. A bit like New Orleans's Mardi Gras and a bit like Rio's carnival, the Junkanoo offers you the chance to dress up in the most bizarre costume imaginable and have the time of your life without a toffee apple or sugar almond in sight. Head to Cable Beach, if the crowds get a little too much, or take a scuba-diving course to escape into the blue yonder.
Are you treating yourself to a trip this holiday?
---
Comments
Popular
Related
Recent