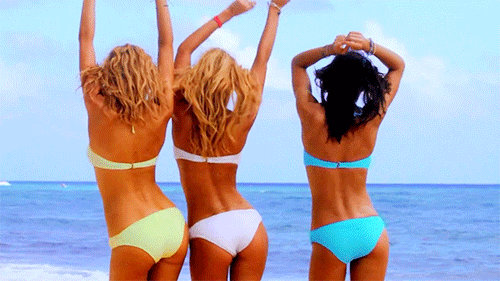 It's unbelievable to think that Spring Break is just around the corner! And now is the time to start planning. But before you start planning where you'll buy tickets, what hotel to stay in, and what to do while you're there, there's one critical question to ask: where are you going? Here are a few fun ideas!
1

Caribbean Cruise

If you and your friends have been saving for a while, I'd say this is definitely doable! The great thing about a cruise is that many are all inclusive, so you don't have to worry about where to eat, stay, go out, etc. It's all right there for you! If you attend college in a cold place, this trip will feel like paradise! You'll never want to leave!
2

Jamaica

Jamaica is a Spring Break destination if there ever was one! The island if full of the best of both worlds; there are touristy places to visit if want, but you can also venture into the less populated areas and just enjoy a relaxing adventure with your besties. Plus, tickets to Jamaica tend to be fairly cheap!
3

South Padre Island, Texas

If you're looking for an island vacation without leaving the U.S., consider South Padre Island. It's a gorgeous getaway, perfect for Spring Breakers who love beaches and parties! You'll make memories that will last a lifetime there.
4

Santa Barbara, CA

Even if you live in California, Santa Barbara can still be a wonderful getaway. The town is quaint, the beaches are gorgeous, and there are so many hot surfers to gawk at while you sun bathe! It's the perfect balance between a college town and a beach town, the ideal place to destress and have fun.
5

Palm Beach, Florida

Everyone has to do it eventually, so you might as well make this year the year you and your girls take over Florida! Just try not to get lost in the sea of spring breakers, always stick together, and make sure it's the trip of a lifetime.
6

Berlin, Germany

If you attend a school in Europe, hopping around the continent is a Spring Break option, too! Not only is Berlin a beautiful city with a wealth of art and culture, it's also one of the less expensive big cities in Europe. Plus, there's amazing nightlife and German beer!
7

Prague, Czech Republic

Many people consider Prague the hidden gem of Europe. It's gorgeous during the day, and fun at night. Also, since the Czech Republic has its own currency, a dollar or Euro goes a long way there, which means you can have more fun at less of a cost!

Your Spring Break should be fun, safe, and memorable. Get all of your girl friends together so that you can have the trip of a lifetime to one of these destinations or several other amazing places! Where will your Spring Break take you?
Heidi:
I wonder how good is palm beach
Marcie:
I've heard Cabo and Daytona Beach are nice for spring break