Even though most Disney movies are animated, the places that are shown are usually based off of real life locations. That means you can actually see them! According to People, here are a few locations you've seen in Disney films that you could visit in real life:
---
1

HOTEL DE GLACE, QUEBEC CITY, CANADA: FROZEN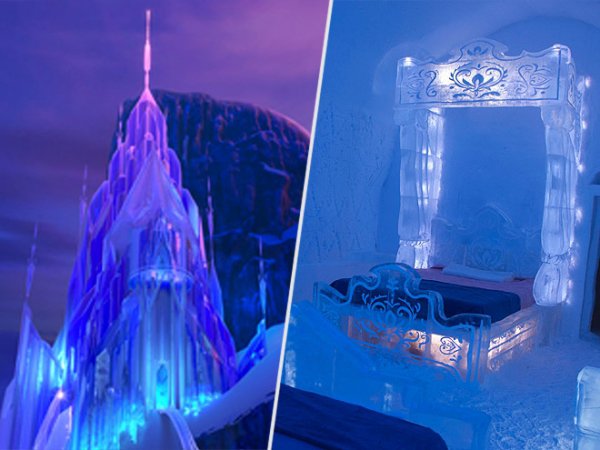 This hotel allows you to sleep in a bed made of ice! The directors of Frozen visited it while they were creating the designs for Elsa's ice palace.
---
2

MONT SAINT-MICHEL, NORMANDY, FRANCE: TANGLED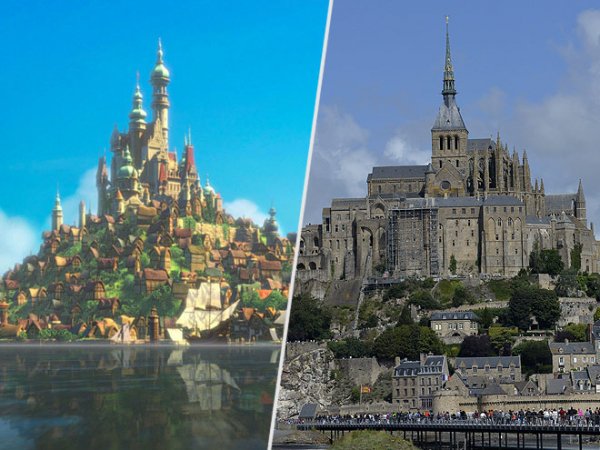 You know the castle in Tangled? Well, "according to Disney art director Laurent Ben-Mimoun, it's based on Mont Saint-Michel, a seaside castle in Normandy, France."
---
3

FORBIDDEN CITY, BEIJING, CHINA: MULAN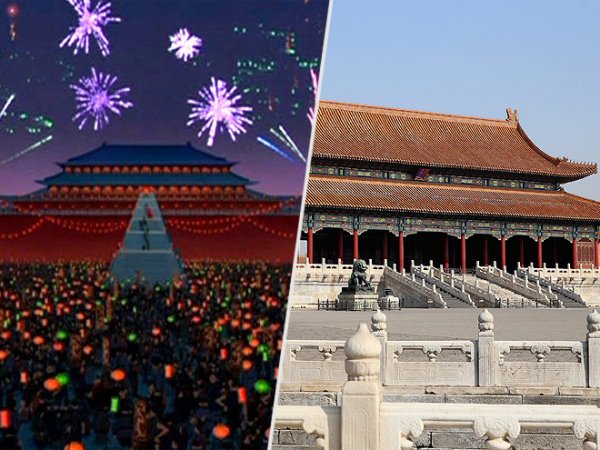 "The structure, which served as the home of the Emperor in the animated tale, is now a museum, where visitors can view over 5,000 years of Chinese art and artifacts."
---
4

NEUSCHWANSTEIN CASTLE, BAVARIA, GERMANY: SLEEPING BEAUTY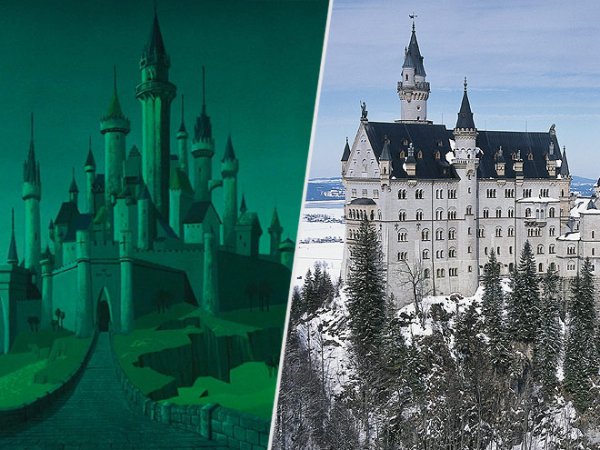 Haven't you ever dreamed of visiting Sleeping Beauty's castle? Well, you can come close by visiting Germany. "The iconic structure, which Walt Disney himself toured during a trip to Bavaria, is often referred to by visitors as the 'Sleeping Beauty' castle."
---
5

TAJ MAJAL, INDIA: ALADDIN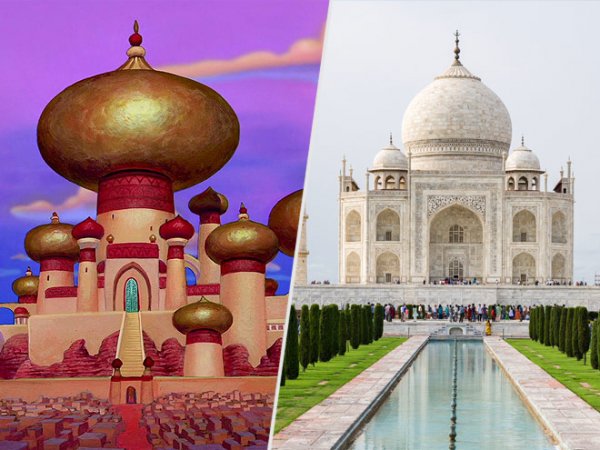 "The home of Princess Jasmine and Rajah the tiger was actually inspired by the world-famous mausoleum." It's just as beautiful in real life as it looked in the film.
---
6

MACHU PICCHU, PERU: the EMPEROR'S NEW GROOVE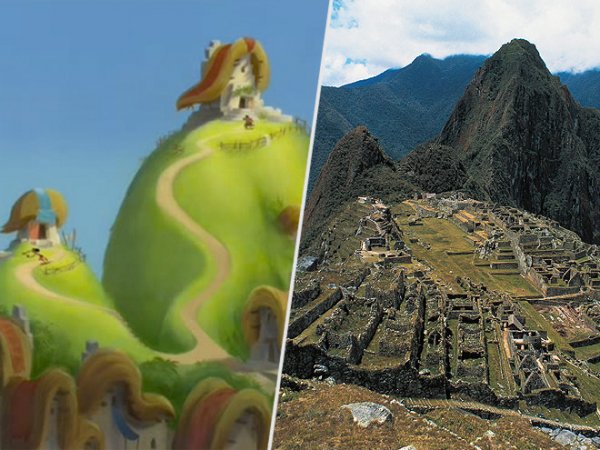 No one knows for sure, but a lot of people believe that the hill that Emperor Kuzco wanted to purchase was inspired by Machu Picchu. After all, "the emperor's name is also no coincidence: Machu Picchu is located in Peru's Cusco region."
7

ANGEL'S FALLS, VENEZULA: up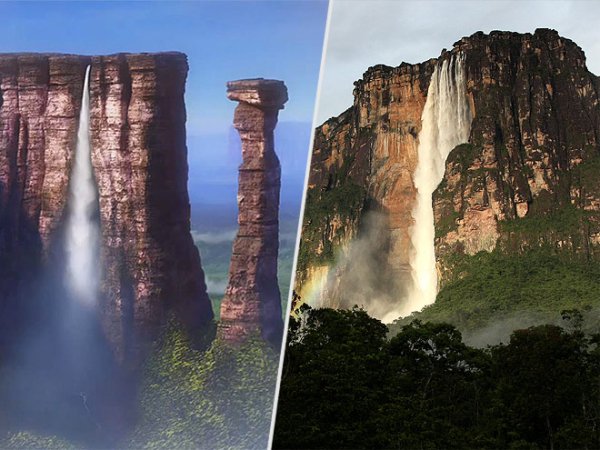 Now, Paradise Falls doesn't actually exist. However, this is the closest you'll get to seeing something just like it.
---
8

Notre Dame Cathedral, Paris: the Hunchback of Notre Dame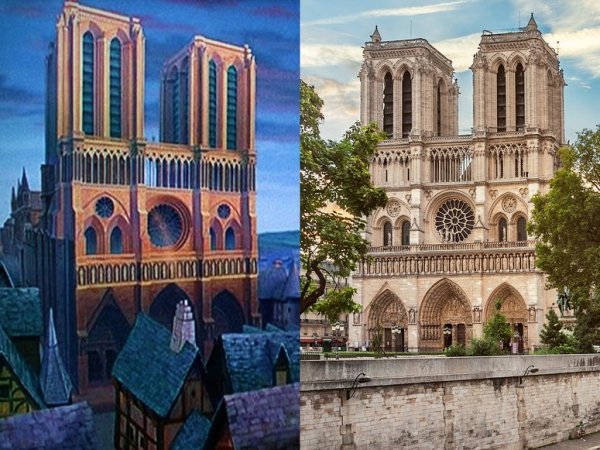 Visit what inspired "The Hunchback of Notre Dame" movie. This breathtaking cathedral is in the heart of Paris with its stained glass, gargoyles (which you will recognize in the movie), and flying buttresses.
---
9

Snow White and the Seven Dwarfs: Alcázar of Segovia, Spain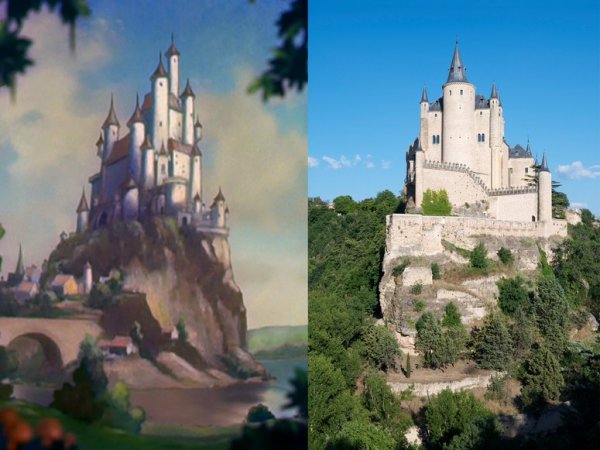 Snow White's castle was modeled after this beauty in Spain. Built in the 12th century, it was once home to royalty, a prison, an artillery college, and a museum.
---
10

St. Olaf's Church, Balestrand, Norway: Frozen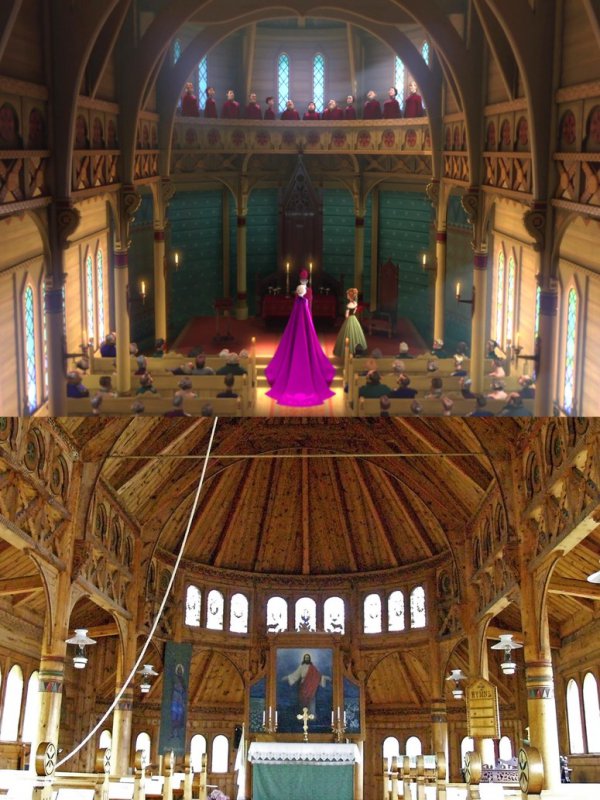 This was the chapel that inspired the coronation scene where Elsa is crowned queen. The name of the church was also inspiration for the name of the lovable snowman, Olaf.
Alright Disney fans. Which one of these places would you love to see most? Write in the comments below!
---
Comments
Popular
Related
Recent