There are plenty of reasons to head to the north eastern corner of the United States and the beaches of New England are one. The whole region has so much to offer as a location for a vacation, and beach lovers certainly won't be disappointed. The waters of the North Atlantic may be a little frigid but the beauty of the beaches of New England sure makes up for it.
---
1

South Beach, Katama, Massachusetts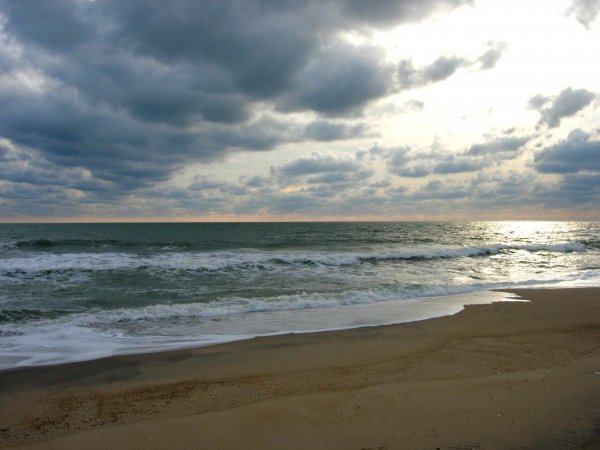 Katama's South Beach is beautiful and has enough waves for body surfing. There is a possible undertow here, but if your swimming skills are good, you don't need to fear. One of the ways to enjoy the beaches of New England is to take a walk on the sands and South Beach in Katama provides the perfect sand for such a walk. The fact that Katama/Edgartown is in Martha's Vineyard is a major bonus!
---
2

First Beach, Newport, Rhode Island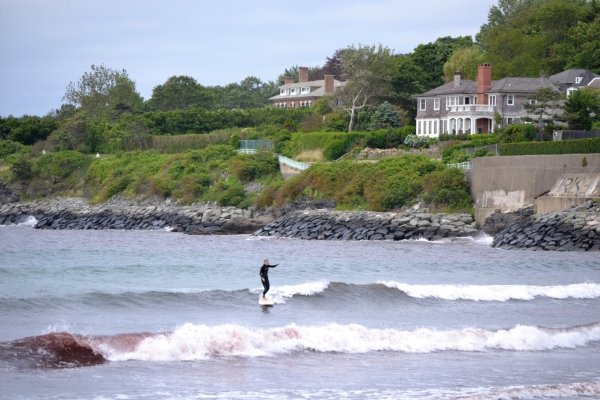 Nestled between a residential community and rocky cliffs, First Beach in Newport is a beautiful, sunny yet breezy beach. It is quite close to downtown Newport and offers a great swimming experience. It can get quite sunny here even though it's one of windiest New England beaches, but the sand is soft without many rocks and shells.
---
3

Town Beach, West Island, Fairhaven, Massachusetts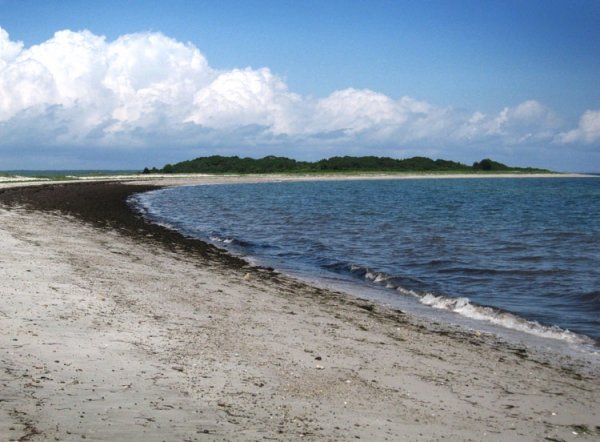 Town Beach is among the best beaches in New England for those who aren't great swimmers. The beach has calm waters for easy swimming. You can either drive to the beach or take a boat. Take a walk on the beach to the estuary on the uninhabited part of the island, also known as the 'back-side of the island' for some great bird watching opportunities – especially buzzards. Locals recommend you watch the sunrise from the beach but be back on the causeway for sunset.
---
4

Second Beach, Middletown, Rhode Island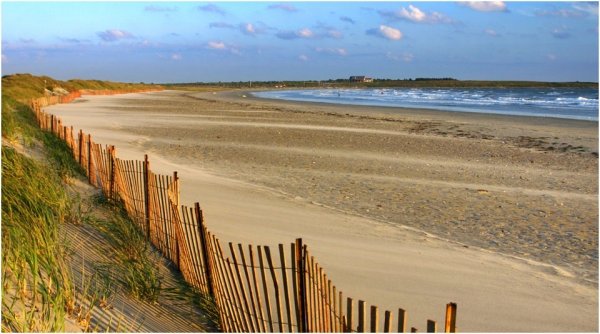 You're definitely going to love Second Beach in Middletown for its roomy expanse, good sand and warm water. You can surf, swim or go for a nature walk at this wonderful beach. There's a central facility with changing rooms, outdoor showers, bathrooms, and low mounted rinse-your-feet-off spout systems. Just remember, there will be strange red seaweed in some parts of the water – nothing serious though, this is quite common on New England beaches.
---
5

Old Orchard Beach, Maine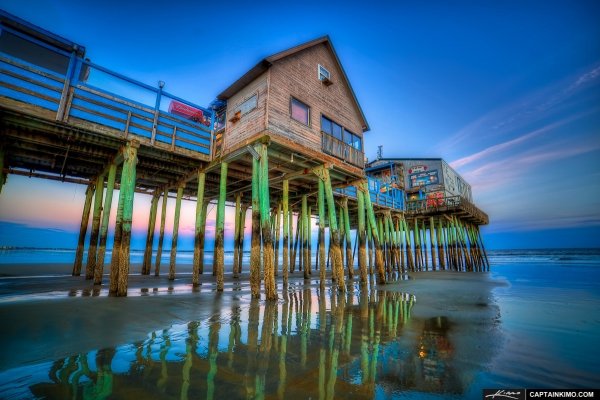 If you love the vibe of a Coney Island-esque atmosphere, you'll find it at Old Orchard Beach in York County. This is definitely a seasonal town. It's practically deserted in winter, but in summer it's party time. The 7-mile beach is a beautiful white sand expanse with plenty of room for tanning or fun in the sun. It's hugely popular with families and couples who come to enjoy Pirate Playland, the arcades and shop in the traditional touristy seaside shops.
---
6

Horseneck Beach, Westport, Massachusetts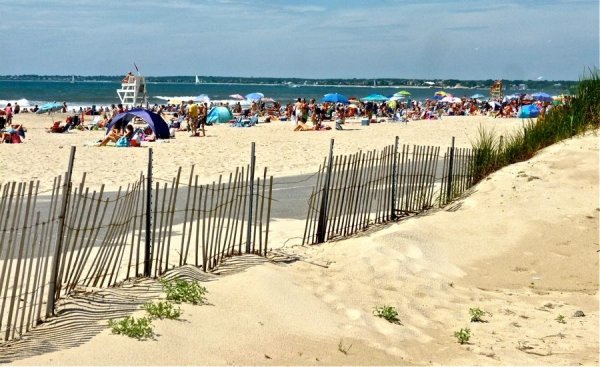 What makes Horseneck Beach one of the best beaches of New England is the fact that it has the warmest waters during the mid-summer time. This family oriented public beach provides you with some surfing and body surfing opportunities. When the tide is low, you are going to have a lot of room for ball playing, bocce, throwing, frisbee and, of course, for a long walk. The problems of undertow and seaweed do exist but with lifeguards present, your safety is pretty much taken care of.
---
7

Nantasket Beach, Hull, Massachusetts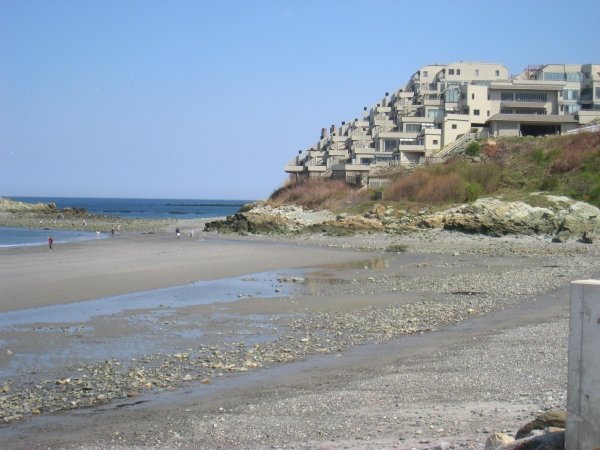 Nantasket Beach is amazing year round, and incredibly walkable, especially at low tide when it's more than 100 yards to low water. For swimmers, it's best to plan a trip in the height of summer, as that's usually when onshore breezes bring in warmer water that make it possible for you to swim.
---
8

Rockport, Cape Ann, Massachusetts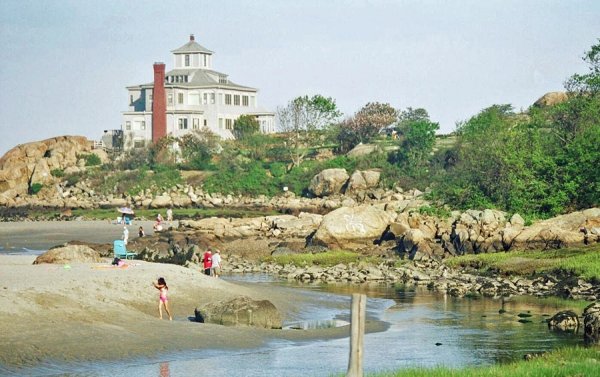 Those who aren't really into the warm-water and sandy beaches of the south can head to Rockport for a completely different experience. The beautiful Rockport is undoubtedly one of the beautiful beaches of New England. It has so much more to offer than just surfing and swimming, especially the rocks and cliffs will definitely catch any adventurer's attention. There are whale-watch cruises for those interested and lobster restaurants for the ones who simply like to relax and eat to enjoy their time. Don't forget to bring your fishing gear, as Rockport is a great place to catch some fish.
---
9

Calf Pasture Beach, Norwalk, Connecticut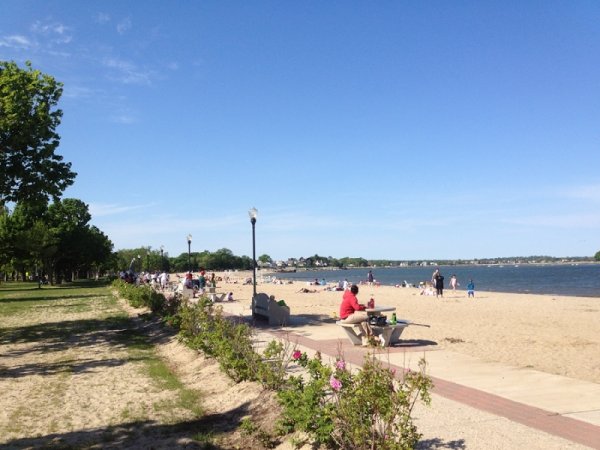 Covering 33 acres, Calf Pasture is one of Connecticut's largest beaches so there's plenty of sand and sea! Calf Pasture Beach is attractive for more than its shorefront, and its extensive facilities and attractions include nature viewing areas, miniature golf, softball pitches, volleyball courts, boat/kayak and surfboard rentals, a fishing area and picnic areas.
There's no denying that the beaches of New England are not the warmest, but they are beautiful and even more so when the sun does come out and warm up the waters. There's plenty to see and do, and the New England seaside towns are a charm. Would you consider New England for a summer vacation?
More
Comments
Popular
Recent