If your idea of the perfect vacation is a comfy sun bed by an infinity pool and an endless supply of cocktails, the thought of some thrilling travel adventures probably doesn't make your heart race. And, if you don't like the idea of giving up your whole trip to one long adrenaline rush, there are some thrilling travel experiences to be had that last just for one day or a few hours that will get your blood pumping and satisfy your spirit of adventure. You'll need a head for heights, a lack of fear, a sense of the intrepid but overall, just be game for these thrilling travel adventures:
---
1

The Grand Canyon Sky Walk, USA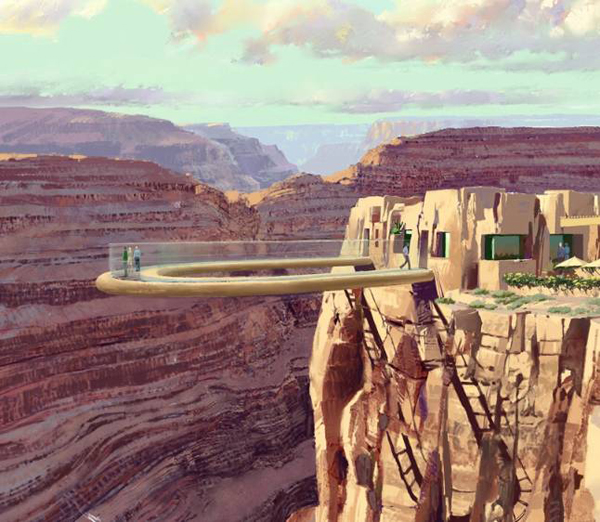 The majestic Grand Canyon offers visitors one of the most thrilling travel adventures on the planet. Not for the faint hearted, the Canyon alone is a vast, gaping phenomenon that thousands of visitors flock to every single year to witness the dramatic scenery that is never done justice in photographs. But the Sky Walk is something else entirely, something only for the most intrepid adrenalin junkie to enjoy. A glass walkway gives the illusion that it is just you and the piercing edge of the canyon below. Spectacular views – but don't even think about it if you don't do heights.
---
2

Volcano Boarding, Nicaragua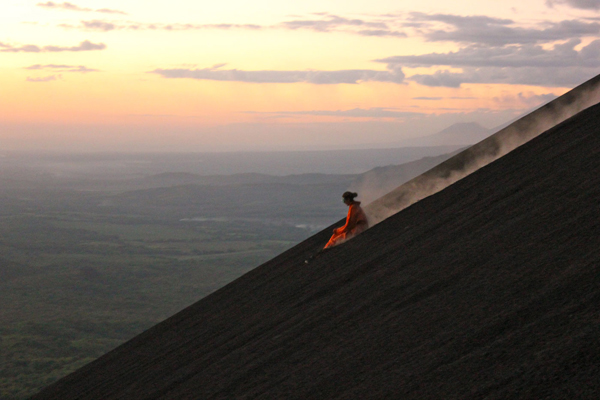 Extreme travel adventures have long included things like snowboarding and sky diving, but that kind of age old adrenalin rush is considered to be for, well, beginners. Real hard core adrenalin thrill seekers know that the only way to light your inner fire – in this case close to an outer one too – is Volcano Boarding. Hike with a tour group until you reach the boarding spot on the slopes of a very active volcano in Nicaragua. Boarders reach speeds of a whopping 80km per hour as they hurtle down the slope of volcanic ash.
---
3

Zapcat Power Boat Adventures, United Kingdom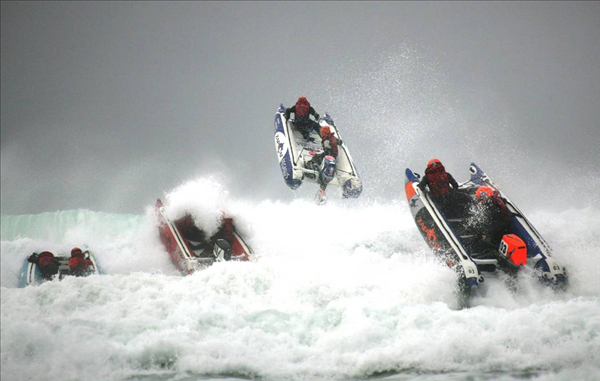 Power boating is another one of those extreme thrills that needs to take a back seat for this one. Zapcat power racing makes power boat adventures look like a quiet sail down a trickling stream and these bad boys mean business. Run by the Zapcat National Team in the UK, Zapcat power boat outings take seriously brave guests out onto the open water on what is little more than blown up catamarans attached to the most potent racing engines. Flying through the water is an insane trip – one that will leave you begging for more.
---
4

Free Diving at Dean's Blue Hole, Bahamas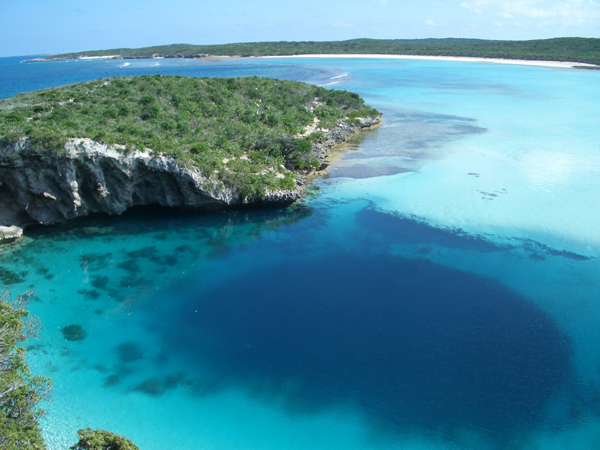 You may be wondering how on earth the Bahamas made it to a list of thrill seeking travel adventures. Lazy swaying palm trees, white cashmere sands, mesmerising azure waters and a never ending stream of cocktails are indeed everything about the Bahamas and more. But then there is also the world's deepest sea blue hole – Dean's Blue Hole. Over 200 m of sheer pitch black darkness – this aquatic pit attracts free divers from all over the world. A certain William Trubridge holds the world record for getting half way without assistance – you might not beat him, but if you are a serious free dive junkie you will love to give this one a try.
---
5

Office Chair Racing, Germany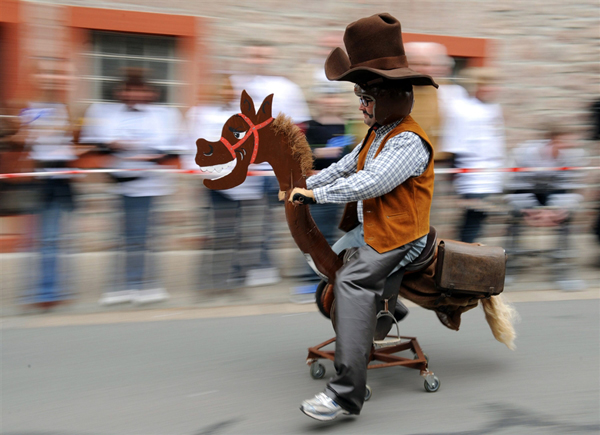 The charismatic resort township of Bad Koening is the host to a crazy, totally unique and highly unusual contest every year: The Office Chair race. Participants – 50 entered for the last one – literally pimp their very own office chairs that their bottoms are stuck to for the rest of the year. Turning their innocent chairs into hard core racing machines, kitted out with every available bell and whistle allowed, participants, who are dressed to the nines in all sorts of get ups, then hurtle down the 200 m course in a race to see who can finish in the quickest time. It's a scary kind of race – with participants burning serious rubber reaching some 40km an hour.
---
6

The Marathon Des Sables, Morocco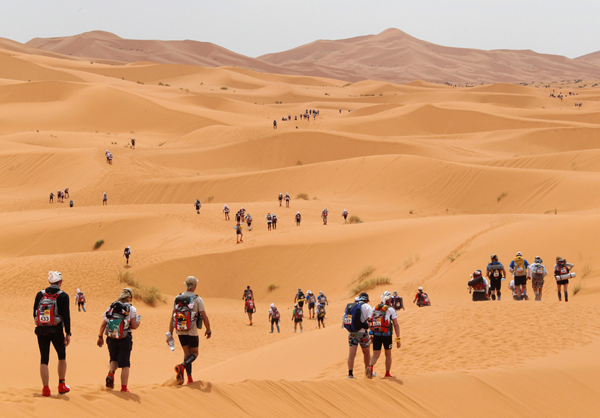 This is one of the most hardcore, extreme and possibly insane marathons known to man. With average temperatures reaching a whopping 50 C – if not more – runners (completely insane runners) head out for 6 entire days into the desert to conquer, well, their very souls. One of the most hectic but thrilling travel adventures, this is not without its risks though – there have been 2 recorded fatalities. Each runner needs to carry all their own supplies as well – and entrants spend years preparing for this totally insane event.
---
7

Shark Cage Diving, South Africa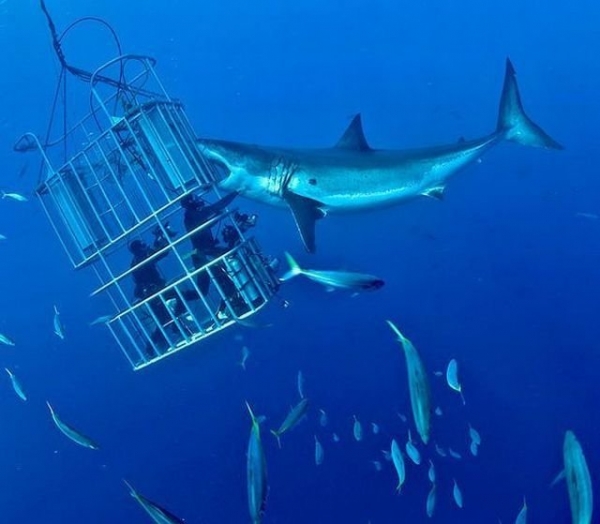 Sharks are magnificent creatures that have long held an insatiable fascination for humans. And when it comes to one of the most exciting travel adventures, this one has got to take the cake. South Africa is one of the premier destinations in the world for this kind of experience, with the best locations on the eastern coast of the Western Cape, in a holiday resort town – Hermanus. No diving experience is necessary as visitors are lowered into the water in a cage that is attached to the boat, with guests breathing through on board apparatus. The sharks are lured right up to the cage where you will literally be able to see the whites of the eyes of the infamous Great White Shark. Not recommended for the faint hearted.
---
8

Skypoint Climb, Australia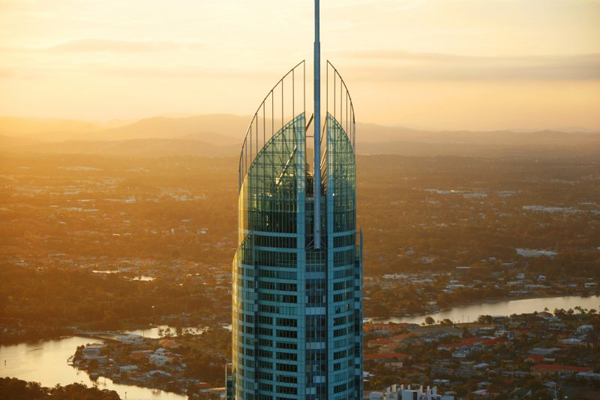 Firstly, you are kitted out in a full-body climb suit and harness and then are rushed up to the top of the Skypoint Building in 43 seconds in one of Australia's fastest elevators. Then, attached to a safety rail, you climb 800 feet to the Skypoint Observation Deck. There's a climb leader to supervise the trek, which takes about 90 minutes. Once at the top, you are rewarded with magnificent and unobstructed views of Queensland's Southeast region, including the wondrous beaches of the Gold Coast.
There are some amazing thrilling travel adventures out there – you just need to find one to taste or try them all! How about the Nevis bungee jump in New Zealand, ziplining in Nepal or the Peak to Peak gondola in Whistler, Canada? Which of these extreme travel experiences are top of your list and which would you never even consider?
More
Comments
Popular
Recent