When your board is bored of the same old waves and the same old scenery, it will be happy when you seek out some unusual places to go surfing. And when I say unusual, I don't mean beaches you might not have considered, or beaches with unusual features. These unusual places to go surfing are standouts for some very intriguing reasons.
---
1

Antarctica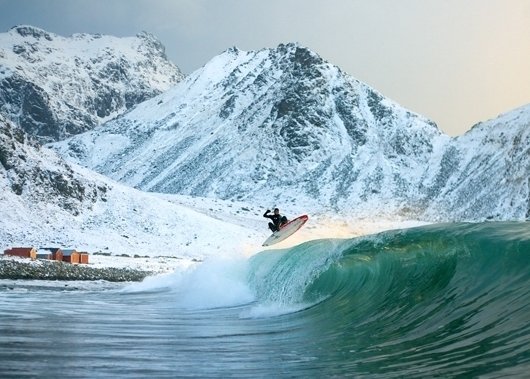 One of the most unusual places to go surfing is definitely Antarctica. While you won't be able to sunbathe after a tiring surfing session, at least you won't get a sunburn here, and overcrowding surely isn't a problem either. The first person who has surfed in Antarctica (and the only one yet) is Ramon Navarro, a Red Bull athlete. Antarctica is considered one of the riskiest surfing sites in the world. Actually, it is said that without his high-tech protective gear, Navarro would have died within 2 minutes of submerging. You might want to convince Red Bull to offer you thousands of dollars for top-notch equipment and transportation.
---
2

Cortes Bank, California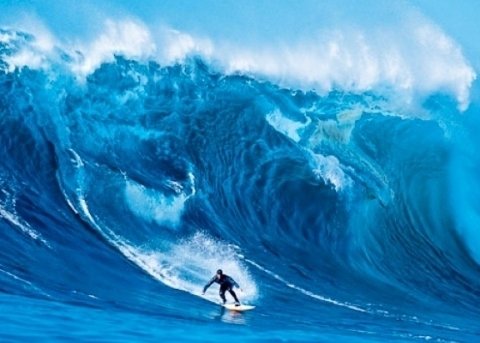 Not all surfing sites are close to the shore. 105 miles off San Diego's coast, there's an underwater island called Cortes Bank. At low tide, its highest point sits only 3 feet underwater. Due to this area's unique topography, waves can reach heights above 80 feet, luring surfers worldwide and helping them break records.
3

Skeleton Coast, Namibia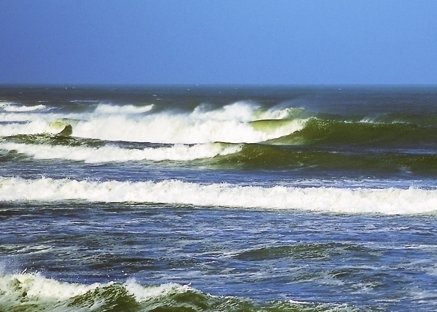 Another one of the unusual places to go surfing you might want to check out is Skeleton Coast. Don't worry, its name has nothing to do with surfing accidents (the skeletons are shipwrecks) but still, this is one of the most inaccessible, barren surfing sites in the world, with a highly inhospitable climate and dense ocean fogs. Surfers praise the consistent swell in spots like Walvis Bay, Swakopmund and Luderitz. Note that, due to the popularity Skeleton Coast is enjoying lately, the Namibia Surfing Association has imposed restrictions on access points.
---
4

Busua Beach, Ghana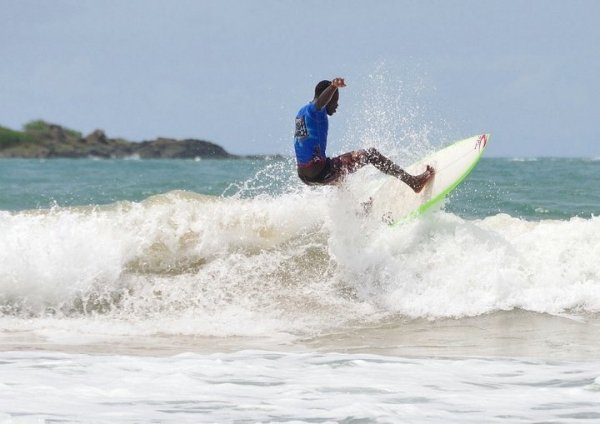 Though dusty and muddy, Ghana's coastline is an undiscovered surfers' paradise. One of the most unusual surfing destinations, the region has a unique combination of warm water, plentiful surf spots for both beginners and experts, few surfers and consistent swell. The only surf shop and surf school in Ghana can be found on the Busua Beach, so this is where you should first be heading before looking for the remote sites on the coastline.
---
5

Iceland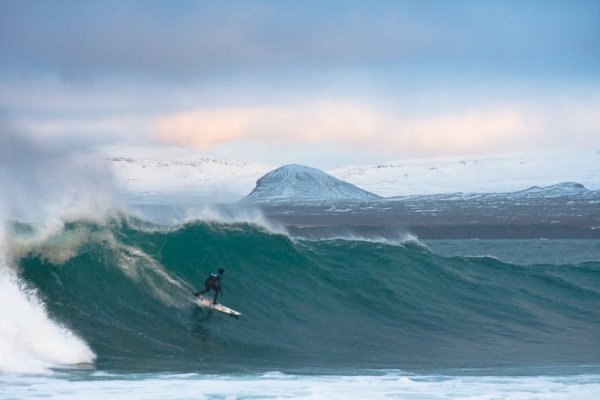 Not the first place you would pick when you think about going on a surfing vacation, the Arctic island presents quite a lot of challenges, including the freezing temperatures and sudden weather changes. If you gear up and don't mind the temperatures, you will absolutely love the stunning scenery and how spontaneous the surf scene is here. One of the most popular surf spots is Reykjanes, which gets swell all year long and from all directions, and another is Vik, a stunning black sand beach.
---
6

Lake Michigan, US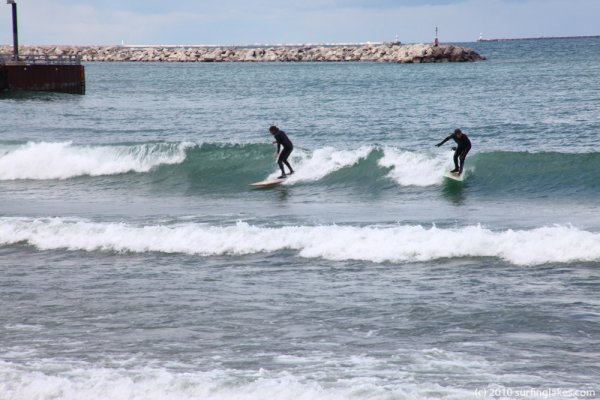 Lake Michigan is one of the very few lakes with sufficient surface area and enough wind to produce suitable surfing conditions. On average, during surf season (which usually lasts from June to August), you have maximum 10 days per month in which you can ride the waves. The first people who surfed on Lake Michigan were soldiers of the WW2, who returned from Hawaii after the war with surfboards they had bought.
---
7

Munich, Germany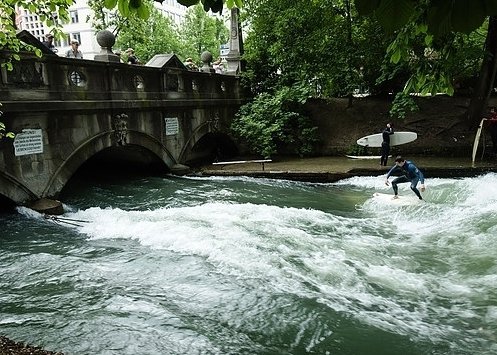 Last on my list of lesser-known surfing destinations – and one of the most notable spots – is Eisbach River, which flows through Munich. The river forms a 2-meter high standing wave due to the concrete slabs installed on the riverbed to weaken the flow. While over 100 surfers ride the wave every day, novices should think twice before surfing here, as the flow rate is approximately 20 tons/second.
Did you expect any of these places to be surfing destinations? Do you know of any others?
---
Comments
Popular
Related
Recent