Places to visit in Spring should life those Winter blues. Spring is one of the most beautiful seasons to go on holiday thanks to natural full blooms filling the air with sweet scents and colorful sceneries. I have compiled a list of the greatest places to visit in Spring to give you floral inspiration that will guarantee beautiful holiday snapshots! If you're not allergic to pollen and want to enjoy flowers at their finest in some of the 8 Gorgeous Places to visit in Spring's Full Bloom, then pick your choice from my list:
1

Kyoto (Cherry Blossoms)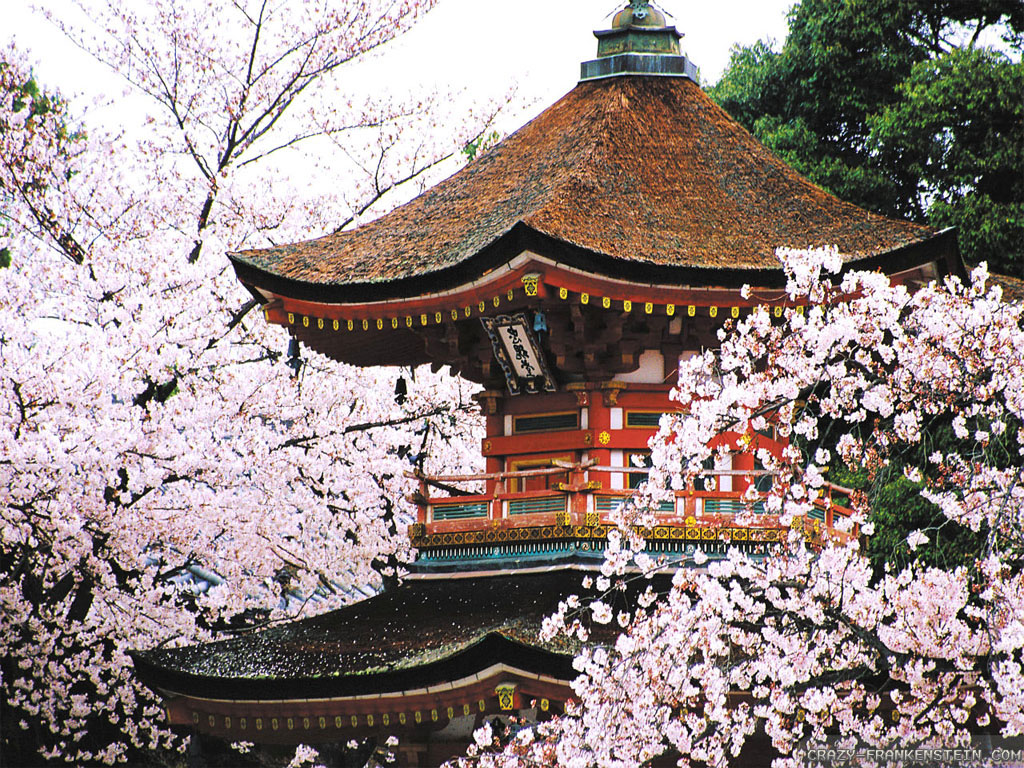 Japan's famed cherry blossoms would not fail to please. It is one of the best places to visit in spring as the weather is sunny and lovely. It isn't as humid and hot as summer, and so you can enjoy the warmth without getting uncomfortable while you are enjoying the delicate pink blossoms dancing in the air.
2

Cyprus (Wildflowers)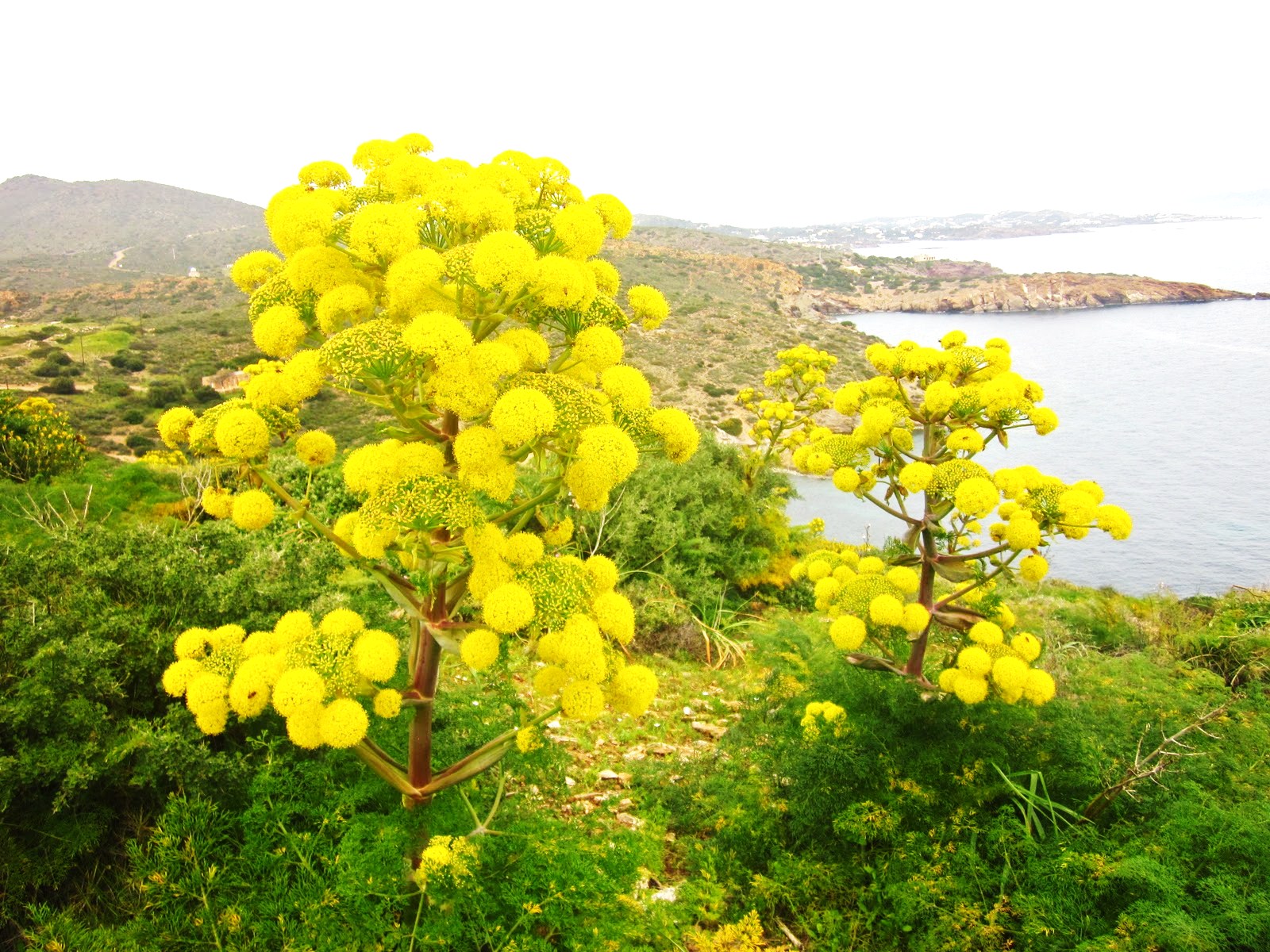 The bright blue wildflowers that bloom in March and April are stunning. There are 30 different kinds of wild orchids, such as the Giant and Fan-lipped orchids. North Cyprus has a plethora of colorful flowers with bright reds, whites and oranges, with lavenders dotted around.
3

Bhutan (Orchids and Rhododendrons)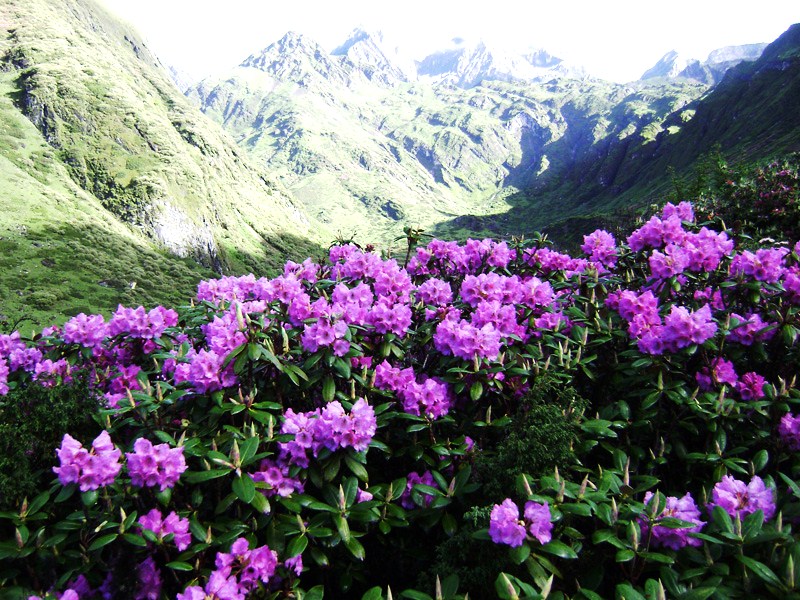 Late March to May are the best months to visit. The Bhutan's national flower is the Himalayan blue poppy and is very difficult to find. However, it may be seen on treks around the Gangkhar Puensum region. You can see buttercups, lilies and geraniums at higher elevations. The more temperate regions are filled with orchids, violets and white, pink and red rhododendrons making it a gorgeous place for a spring vacation.
4

The Netherlands (Tulips)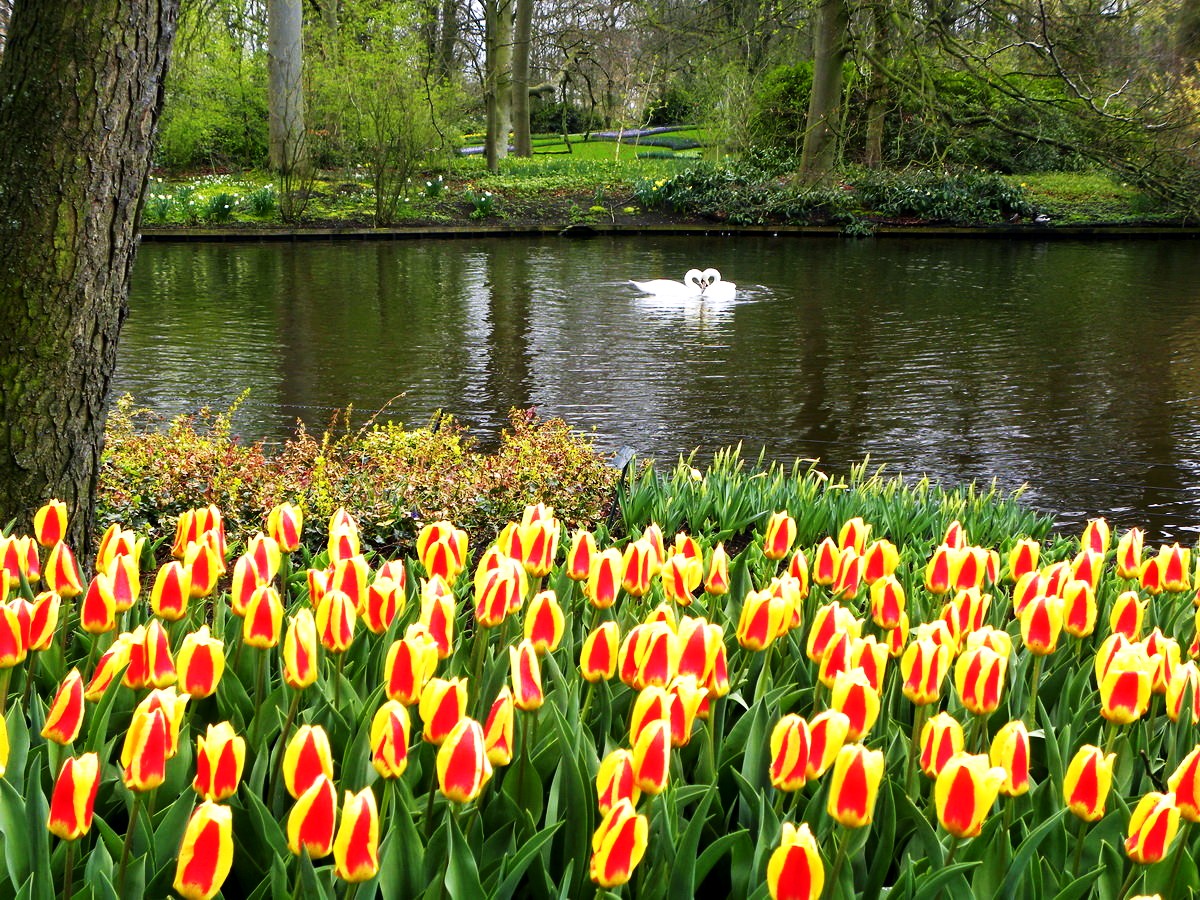 What would spring be without tulips? Every March, the fields of Holland burst with green as the tulip bulbs come to life after their winter sleep. By mid-season great swathes of the country are covered in a multi-colored carpet. One of the best places to visit in spring is the Keukenhof Gardens in the small village of Lisse, about an hour from Amsterdam.
5

North Carolina (Rhododendrons)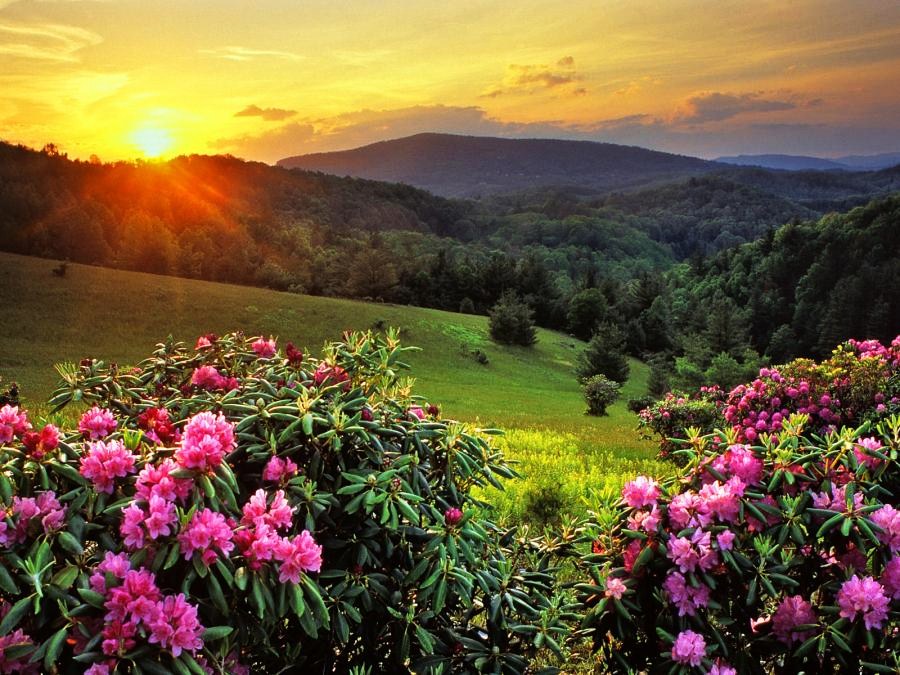 Beautiful pink rhododendrons blooming against a backdrop of mountainous lands makes a beautiful place to visit. In Mid-June there are bright pink and white flowers that spread across the hillsides and hiking trails. The best flowers can be seen on the slopes and summits of the Great Craggy Gardens.
6

Oregon (Roses)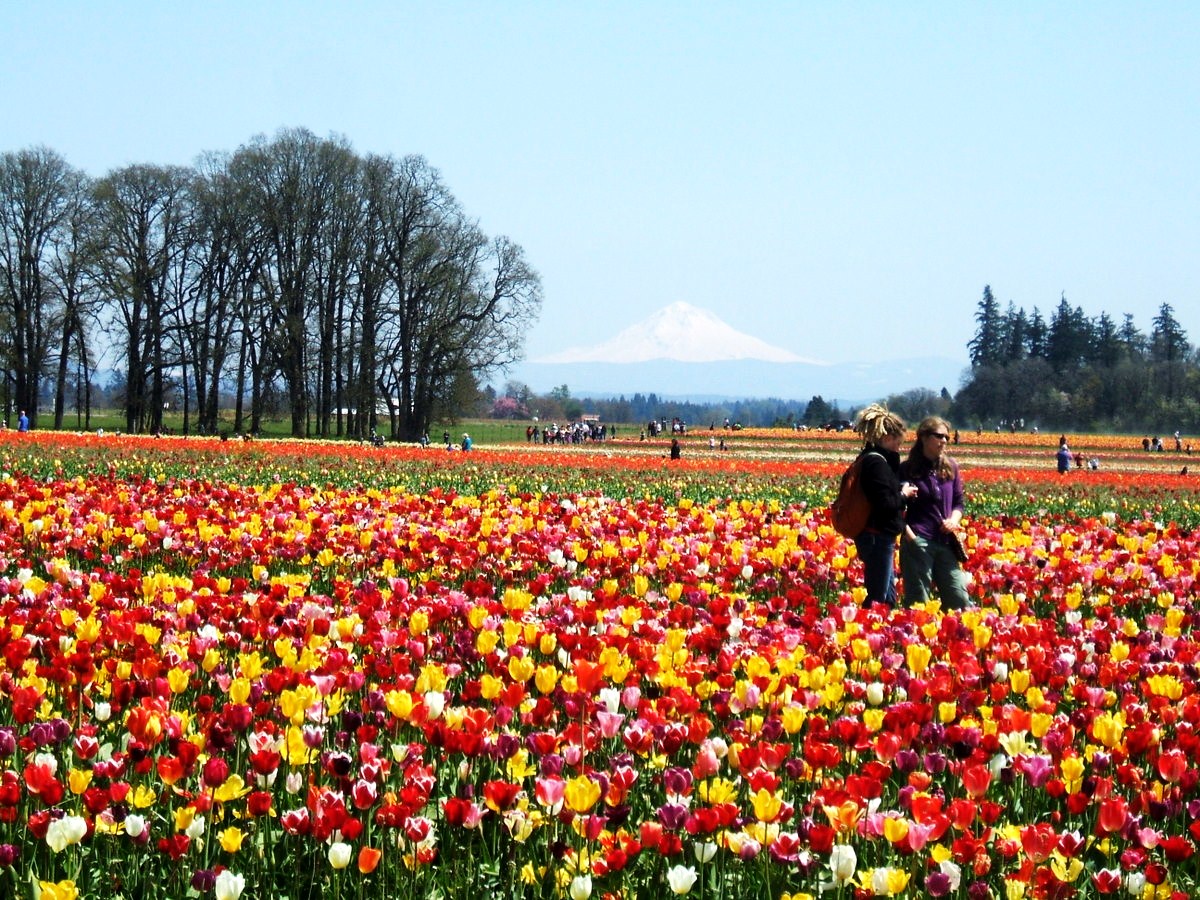 You can see Oregon's bright red roses in May and June. Rose City gains its name from Portland's mild and wet climate which is ideal for roses to flourish. The roses are best seen in parks throughout Portland, particularly the International Rose Test Garden in Portland's Washington Park. There are over 550 rose varieties that boast 7000 several different colors.
7

Scotland (Heather)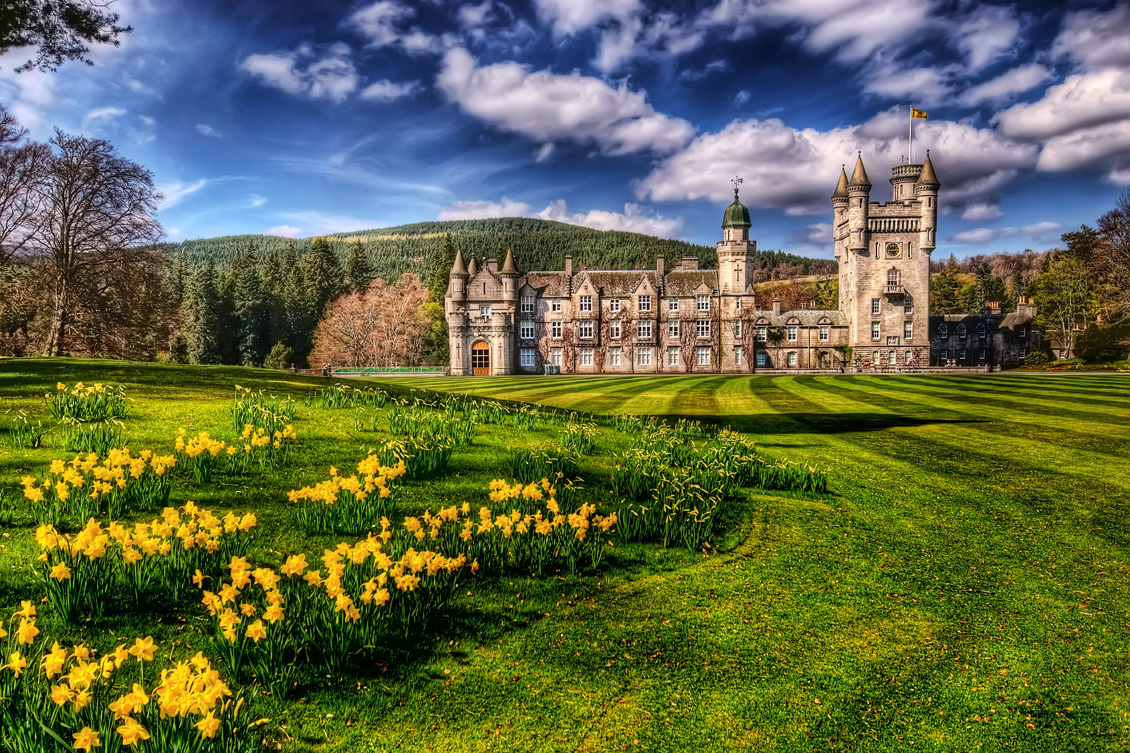 Visit the Scottish Highlands with its austere beauty. Scotland is a great place for a spring vacation when its feathery heather swaying in fields, forests and across moors gives the Scottish landscape a gorgeous pink hue. You can also choose to go between July and September to see the best heather amongst historic castles and ruins. The heather garden of Threave Castle in Dumfries and Galloway is a good place to start.
8

Italy's Tuscany Region (Greenery)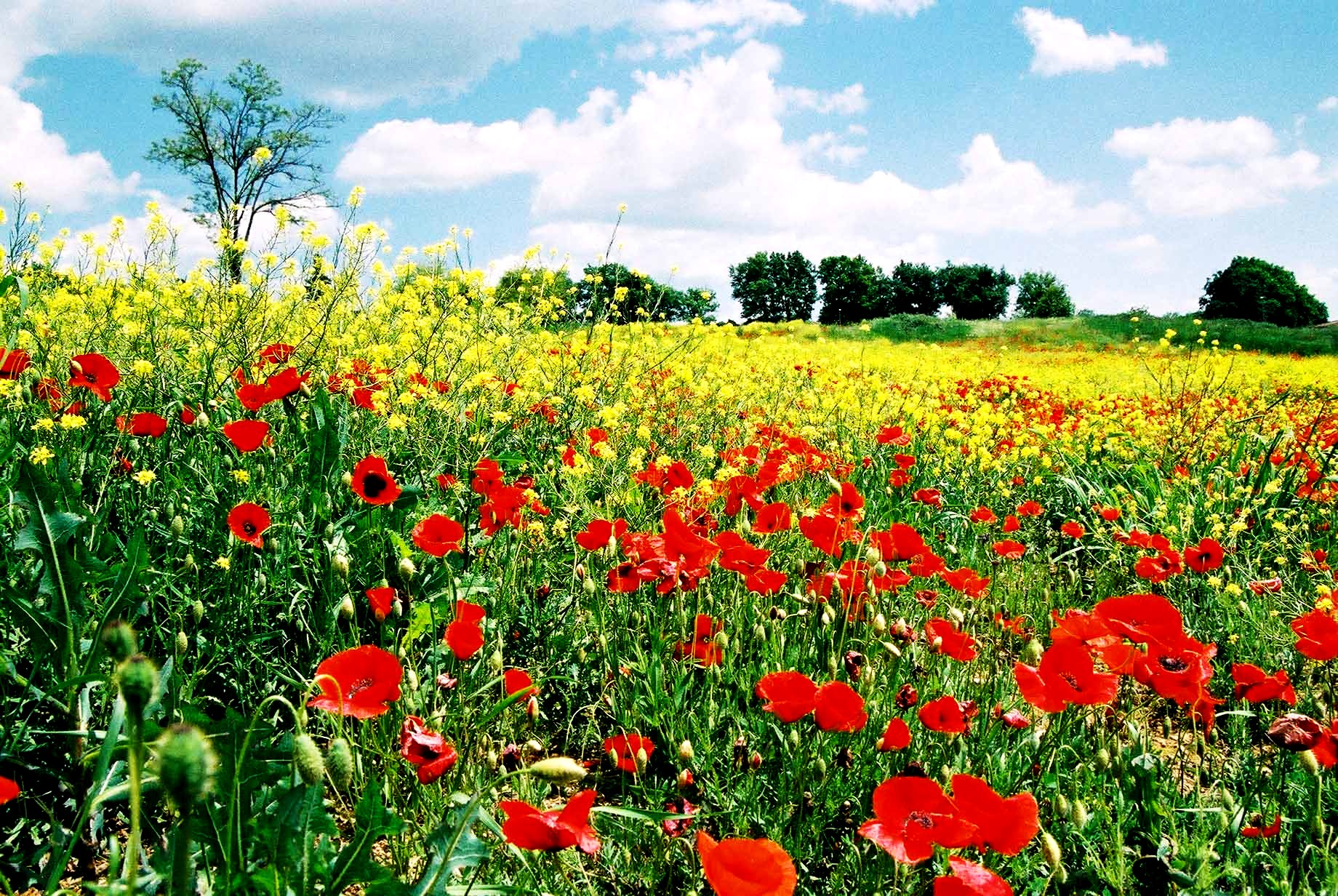 Go in May, when the landscape of Tuscany's countryside is covered in lush green grape vines, cypress trees and olive groves. The greenery may not be colorful but is a sight to see and makes it an ideal place to host parties to celebrate festivals and the lush season.
You need to plan carefully when booking your floral holidays because a flower's best bloom depends on the right conditions. Also, there may be a limited window for when you can see flowers at their best. But hopefully this list of gorgeous places to visit in spring will serve as a rough guide for what months to consider a holiday, field or research trip. Flowers in their full bloom are an impressive sight to see – have you been blown over by any of these 8 Gorgeous Places to Visit in Spring? Please leave a comment below!
Top Image Source: weheartit.com