10 Seriously Glamorous Camping Trips ...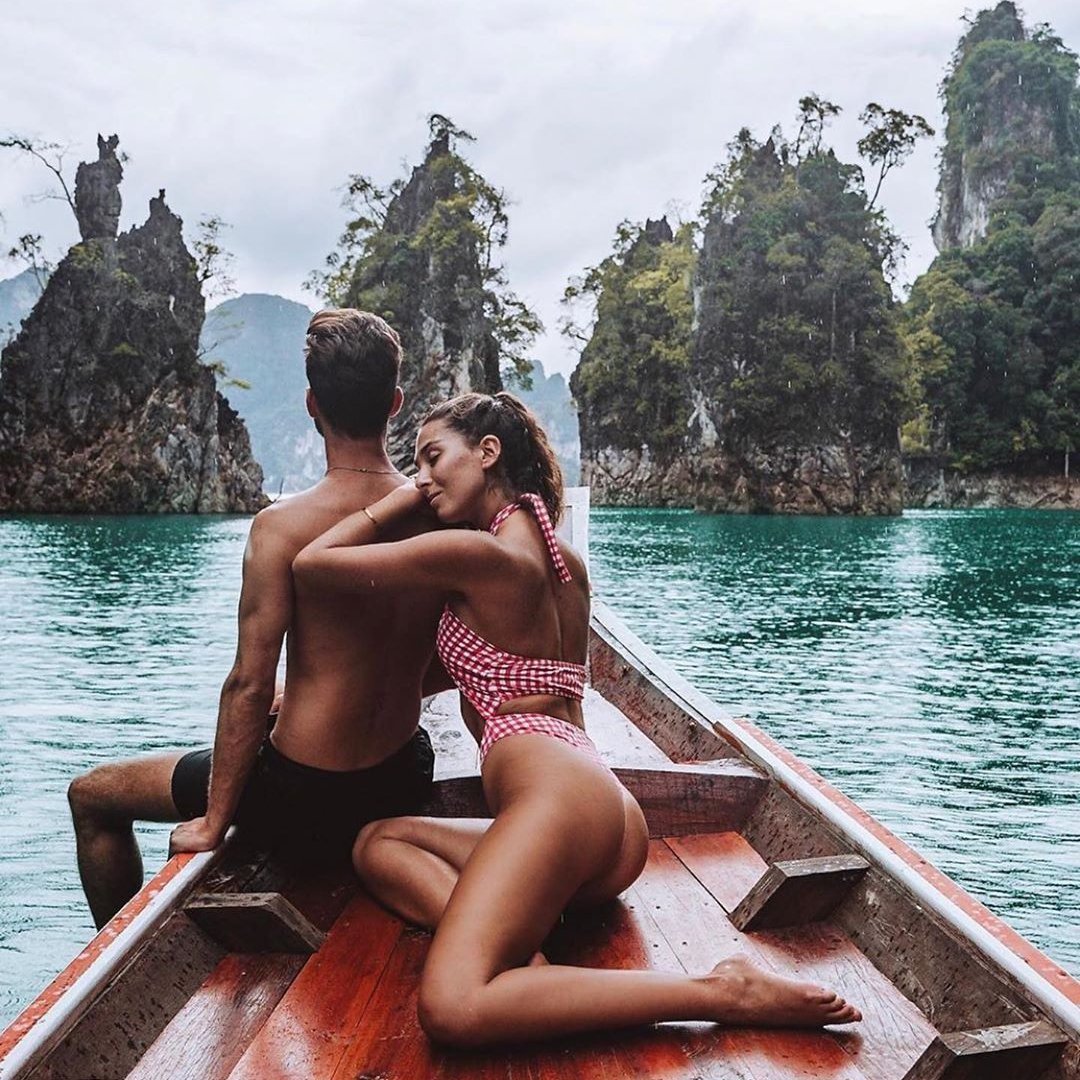 Camping trips might fill you with dread but then, some people enjoy camping trips and insist that having to make their way across a field or two every time they want to spend a penny or wash their hands is 'fun'. Camping trips have never been my idea of a good time but recent reforms have got my attention; it seems that camping trips are becoming rather luxurious and you just need to know where to look. Check out these 10 Seriously Glamorous Camping Trips:
1.

Singita Grumeti Reserve, Tanzania
The most glamorous camping trip in Africa is without doubt the one offered at the Singita Grumeti Reserve in Tanzania, perfectly positioned at a pit stop on the migration trail of millions of wild animals. Although guests are in the wilderness of the Veld, the tents are the last word in luxury and even have individual en suite bathrooms. Beautiful carved furniture, local rugs and king size beds complete this magnificent accommodation.
2.

Wildman Wilderness Lodge, Australia
Another glamorous safari based camping trip can be found at Wildman Wilderness Lodge between the Kakadu Park and Darwin in Australia. The high quality tents are clad in eucalyptus and reflect the local environment, they are unexpectedly large inside, cooled by fans and have en suite bathrooms; a few can be adapted for family groups.
3.

The Rasa Resort, India
Just outside Jaipur in India, the Rasa Resort has added 40 huge square tents to their range of accommodations. Each tent has a large bay window, muslin curtains and a high roof which recede to create an elegant bed canopy. The interior detail is one of toned down luxury interlaced with traditional Indian design features. Each tent has a private garden and guests benefit from personalized service and warm hospitality. This is no ordinary vacation under canvas.
The Paws Up resort in Montana takes glamorous camping vacations to a new level, despite being miles off the beaten track. Each of the one and two bedroom tents are spacious and come with an en suite bathroom and large shower. The dining tent is equally luxurious and features a stone fireplace perfect for a cozy evening of stories before you turn into your comfortable bed and fall asleep to the music of the river.
The accommodation provided at Simply Canvas in Aquitaine, France may be tents but they are tents like no other. Magnificent and spacious, high ceilings, wooden floors and comfortable furniture make this a home from home camping trip that is actually better than home. The tents have a separate lounge area and individual verandas while guests have their own toilet, shower and sink located just a few steps away from their own tent.
6.

Campo Cielo Grande, Argentina
Campo Cielo Grande is in the wilderness of Patagonia and has 2 large, romantic and glamorous, African tents which are both fully carpeted and furnished with your choice of either a king size or twin beds and 24/7 hot water in the adjacent bathrooms. The hosts bring tea or coffee to guests each morning and opens the tent flaps to reveal the stunning Andes. If you can bring yourself to leave the luxury of your tent, a range of wilderness activities are on offer.
The Four Rivers floating lodges in Cambodia is one of the most environmentally friendly, innovative camping vacation experiences ever devised and yet offers all the glamour and facilities of boutique accommodation. The small line tents seem to float on the river and are connected to each other and to the haute cuisine restaurant by walkway piers. Each tent has luxury, high-end furniture and a huge private balcony that will cocoon you in comfort.
8.

Canvas Cabin Retreat, USA
The Canvas Cabin Retreat has luxury cabin tents that will provide the benefit of camping without any of the hassle. The tents are raised on redwood platforms and each furnished with a table and chairs, king sized bed, futon, dresser and even a stove for the chilly Oregon mornings. Plush towels and bedding are provided and hot showers and flushing toilets are only a short walk from the individual tents.
Halvorseth is a conventional campsite in Norway which also offers 2 luxury yurts for those who enjoy more glamorous accommodation. Each yurt has a wooden floor, flat screen TV, heating and a separate kitchen, shower and toilet. The yurts are available all year round and offer one of the most glamorous camping trips available in Scandinavia.
10.

Canvas Moon, Portugal
The Canvas Moon is a small eco-retreat in Portugal which offers two large, glamorously themed tents each designed for people to relax in luxury and style. Each tent offers a double bed with luxurious bedding, sumptuous cushions and rugs and is surrounded by a beautiful landscaped garden.
Now you know you don't need to worry about trying to sleep under canvas in a howling gale with the rain beating down anymore. The new century has seen camping trips starting to embrace glamour and luxury that is long overdue; a whole new world is opening up to those of us who are averse to roughing it.
{{#comments_count}} Show Commnents ({{comments_count}}) {{/comments_count}}