If you hanker after a thrilling adventure, US ziplines deliver! It's always an adrenaline rush to fly through the air, high up, at speed, but it's even better when the scenery is amazing. It's a wonderful eco-friendly way to see some of the best natural features of the USA. The glorious location of these US ziplines is what makes them stand out among the rest.
---
1

Charlemont, MA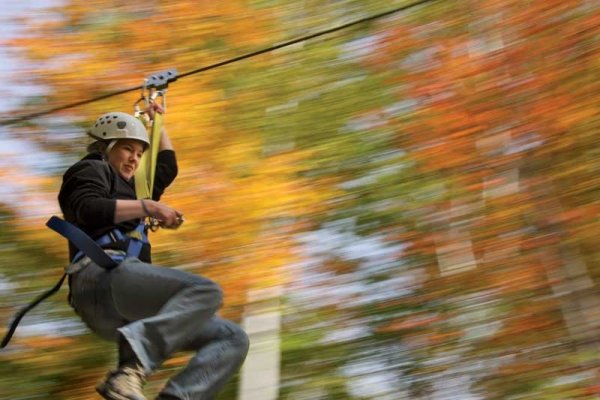 I mentioned that fantastic scenery is a must. What better location could there be for US ziplines than New England in the fall? Operated by Berkshire East Canopy tours, the zipline in Charlemont is the longest in New England and simply breathtaking when the trees are in their full autumn coats. There are 3 different length options so is sutiable for all the family and all ages.
berkshirezip.com
2

Fayetteville, NC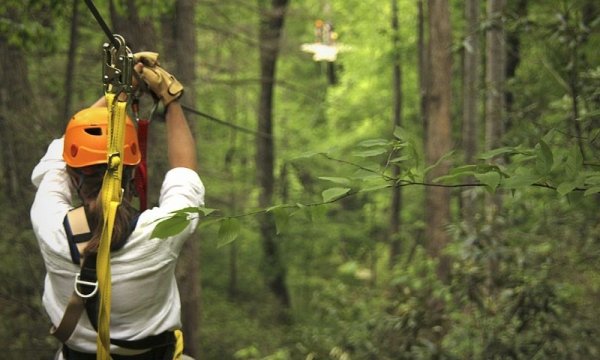 I love the idea of this one. I find the thought of ziplining through a beautiful forest of laurels, pines and cypresses that hides a waterfall and a fascinating eco-system thrilling. One of the most recently opened ziplines in the USA, at Zipquest in Fayetteville you'll find 8 ziplines, 3 spiral staircases and 3 sky bridges. They offer nighttime rides too.
zipquest.com
---
3

Salida, CO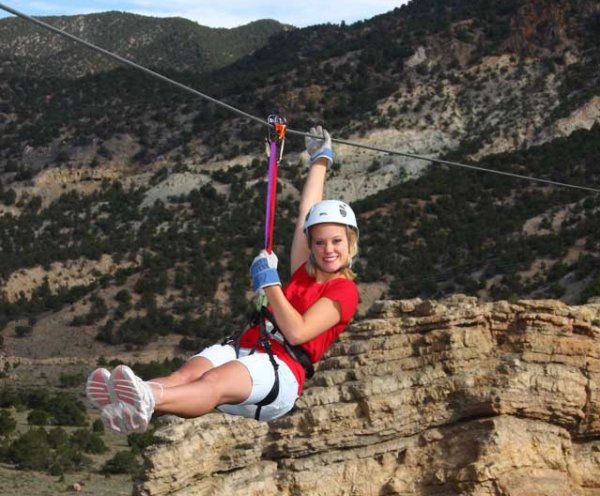 Like the idea of running off the edge of a cliff? That's exactly what you do at Captain Zipline in the Rocky Mountains of central Colorado. Captain Zipline is the largest aerial adventure park in Colorado and you'll speed at up to 40mph, 200 feet over the canyon floor, with views of 300 million year old cliffs, lime kiln ruins and an abandoned silver mine.
captainzipline.com
---
4

Spicewood, TX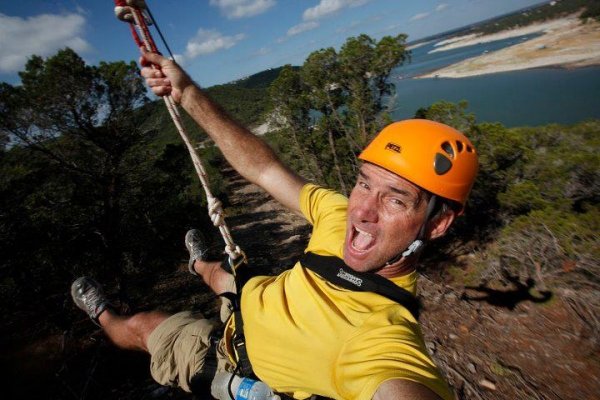 Even though this is one of the oldest ziplines in the USA, it isn't at all jaded and remains among the best. Spicewood is located in Texas Hill Country and the zipline, as the name Cypress Valley Canopy Tours suggests takes you through ancient cypress trees offering delicious views of limestone walls and pretty stream. There's a spring-fed pool to cool off in after your ride too.
cypressvalleycanopytours.com
---
5

Occidental, CA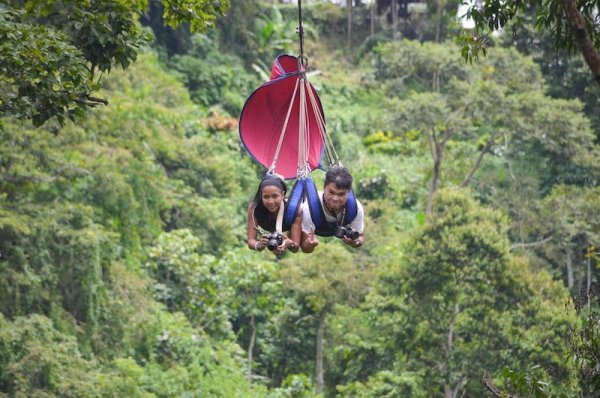 Another of the fairly new US ziplines, the ride at Occidental takes your through a forest of redwood trees. It's only when you're high up among them that you realize just how massively tall these trees are. And if the treetop ride isn't enough, there's a platform over a creek and spiral staircase climb up to a sky bridge.
sonomacanopytours.com
6

Lansing, WV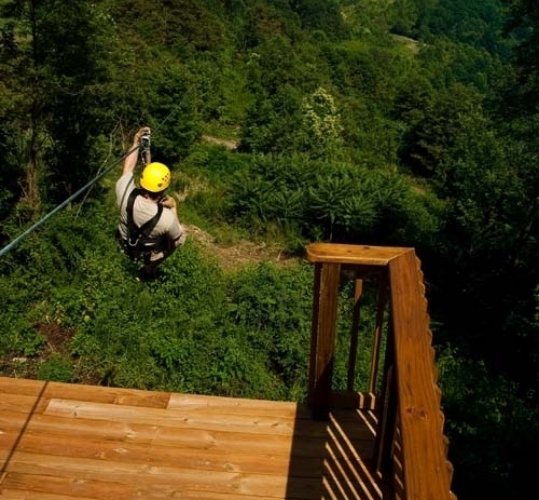 The best time to zipline in the New River Gorge in West Virginia is definitely spring. The water is turbulent from the snow melt waters and the wild rhododendrons are in fabulous bloom in a riot of color. The hardwood forest and hemlocks aren't half bad either.
newrivergorgecanopytour.com
---
7

Lahaina, HI
One of the largest ziplines in the USA is Kapalua Adventures on the Hawaiian island of Maui. It's pretty spectacular with some sections of the tour stretching over 2,000 feet. Unlike some ziplines where the scenery can pass in a bit of a blur, at Kapalua you get plenty of opportunity to see the ocean and the magnificent landscape. You can also enjoy a side by side zipline tour here.
kapaluaziplines.com
If you're ready to buckle up for a thrilling ride, you can expect to pay between $70-200 depending on location and options. Have you ever ziplined? Where did you go? Recommend it?
---
Comments
Popular
Related
Recent