Secret Caribbean beaches are every traveler's dream; a crescent of alabaster white sand with a band of palms to the back and a translucent, sparkling azure ocean in front. There isn't another person in sight, no cruise ships, no vendors, no hotels and definitely no other tourists on my secret Caribbean beach. So just in case you are another traveler in search of perfect seclusion, here are 9 Secret Caribbean Beaches, but please don't go (well, not at the same time as me anyway)!
---
1

La Blanquilla, Venezuela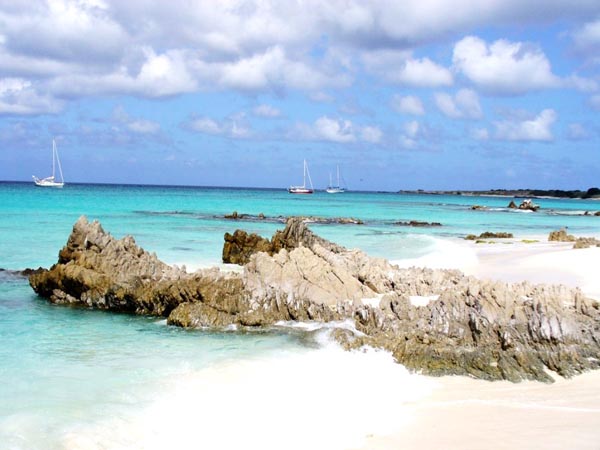 La Blanquilla is on White island, which is one of Venezuela's offshore dependencies in the west of the Caribbean Sea. The island is uninhabited except for the coastguard, occasional fisherman or small tour group. The tranquil, turquoise ocean and secret Caribbean beaches make it a favorite stopping point for independent sailors. In the know charter skippers take divers to investigate the undersea wall which is home to one of the rarest black corals anywhere.
2

Smuggler's Cove, British Virgin Isles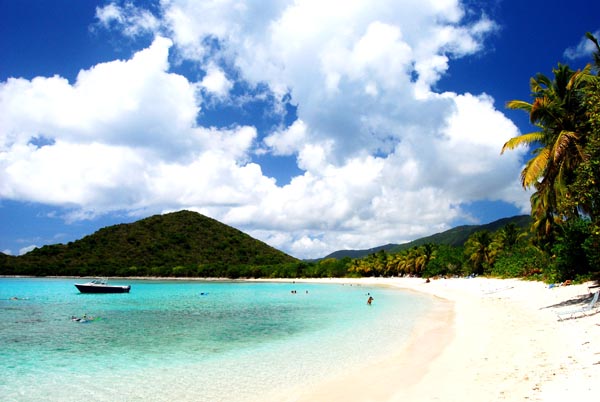 It means an uncomfortable ride in a 4x4 or a walk down a seemingly endless dirt road to reach this secluded beach at the western end of Tortola. But once you reach the isolated and near deserted crescent of white sand, every aching muscle is forgotten as the ocean is clear and warm with hardly a ripple in sight. The ramshackle bar serves frozen and iced drinks, rents snorkeling gear and sun loungers. All you need to do is sit back and enjoy your time on this secret Caribbean beach.
---
3

Gold Rock Beach, the Bahamas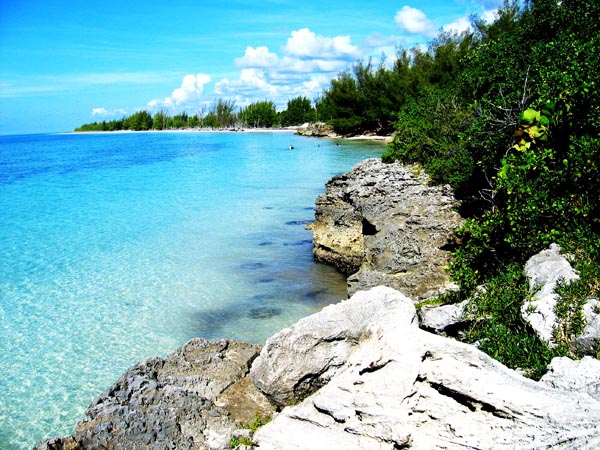 This secret Caribbean beach is found at the end of wooden walkways and bridges in the Lucayan National Park. By far the best beach on Grand Bahama, there are no stalls or vendors so you have to bring everything that you will need for the day but, you will be rewarded for your efforts. The sea is luminescent, the sand is powdery and white and you may even have it all to yourself.
---
4

Orchid Beach, Puerto Rico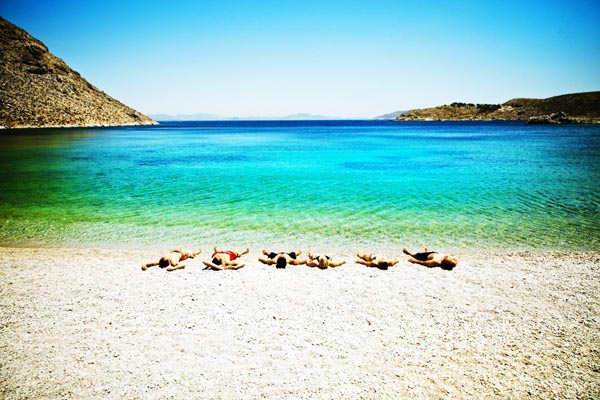 Although there are lots of stunning and deserted beaches in the area, the best of the best is without a doubt Orchid Beach. Well and truly secluded, this secret Caribbean beach can only be reached by boat or via a long and winding coastal road and is inside the National Wildlife Refuge. The clarity of the deep blue seas and rich marine life off Orchid beach make it a favorite for snorkelers and divers.
---
5

Joe Grant Cay, Turks and Caicos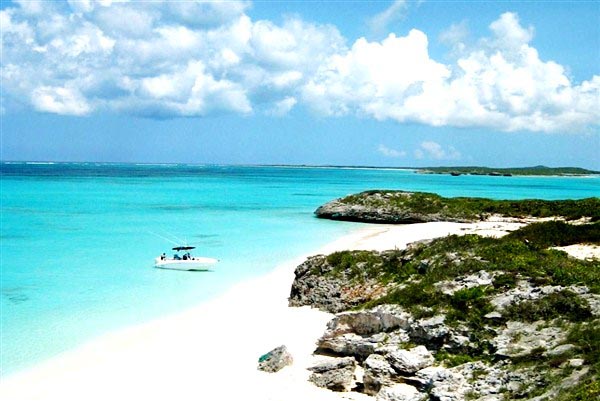 Only recently saved from a 5 star development, the Cay remains every castaway's dream come true. Tiny and uninhabited, this secret Caribbean beach is between East Caicos and Middle Caicos and has a panoramic expanse of white sand on one side and picturesque harbor on the other. The island is popular with kayakers who can spend hours watching the marine life at the bottom of the ocean as they float around the island.
---
6

Happy Bay, St. Martin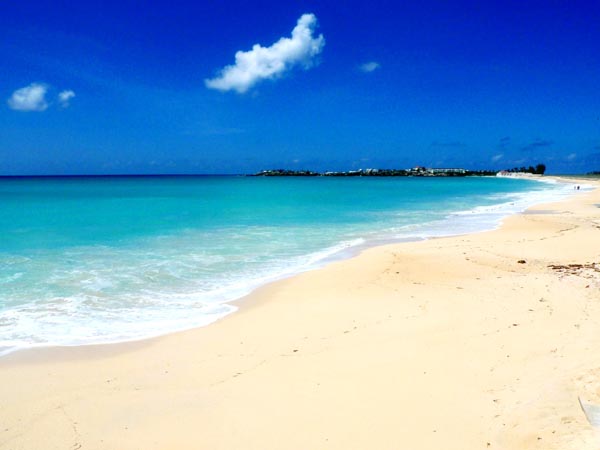 Between Friar's Bay and Grand Case Beach is the secret Caribbean beach of Happy Bay, a secluded and tranquil stretch of golden sand and pure green sea. There are no stalls or vendors so you will need to take everything that you require with you and access isn't easy but definitely worth it.
---
7

Colombier Beach, St. Barts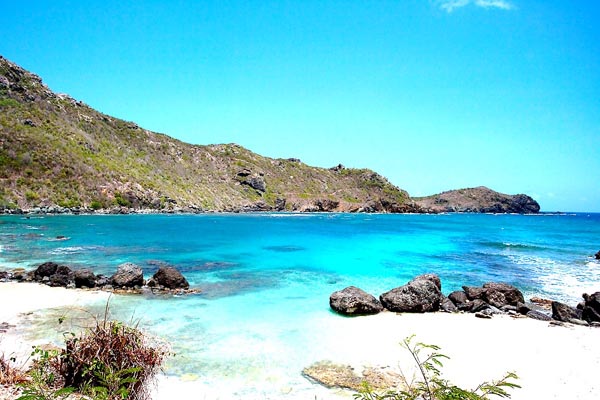 Another secret Caribbean beach with an accessibility challenge is the stunning crescent shaped cove of Colombier Beach. You can either arrive via boat or by a half hour hike along the goat path from either Petite Anse or Colombier peak. The views along the path are stunning as is the ocean and beach when you arrive.
---
8

Coco Point, Barbuda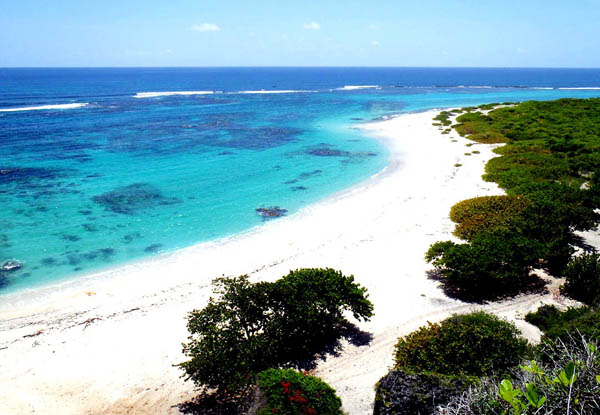 Barbuda measures just 5 miles by 15 miles and has only 1200 residents, but this beautiful little island has several of the nicest and most secret Caribbean beaches anywhere. Coco Point is on the southern coast of the island and has some of the softest sand to be found as well as shimmering jade water.
---
9

Lameshur Bay, St John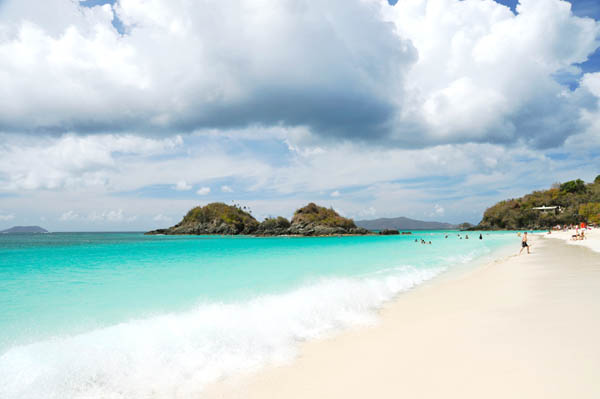 Another secret Caribbean beach that is only accessible via a bumpy and steep dust road. Once you arrive you can work out your aches and pains by exploring the old plantation ruins or hike through the forest right next to the beach. Alternatively you could lie on the sand and cobble beach or snorkel in the perfect crystalline ocean.
I know you will understand when I say that I hope I never meet you on any of these secret Caribbean beaches, but I think that you'll enjoy them just as much as I do. When only a secret Caribbean beach will do, this selection will never let you down.
Top Image Source: pinterest.com
---
Comments
Popular
Related
Recent