In a region packed with fabulous destinations, the obvious question must be how to choose a Caribbean island. They might share the same topography of gorgeous beaches surrounded by sparkling crystal blue seas, but internally they are different and their local flavor is also full of unique characteristics. So how to choose a Caribbean island? Here's 30 captivating Caribbean Islands in a nutshell.
---
1

Jamaica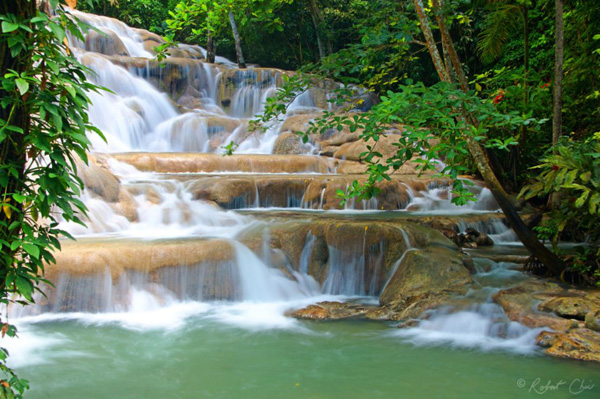 If you want to know how to choose a Caribbean island that sums up the spice of the region, it has to be Jamaica. The first of the islands to really embrace mass tourism, it is still one of the most popular tropical destinations in the world. With Montego Bay and Dunns River Falls (pictured above), Bob Marley music, spicy cuisine, and the distinct urban rush of Kingston, Jamaica has a laid back vibe that is also exciting.
---
2

US Virgin Islands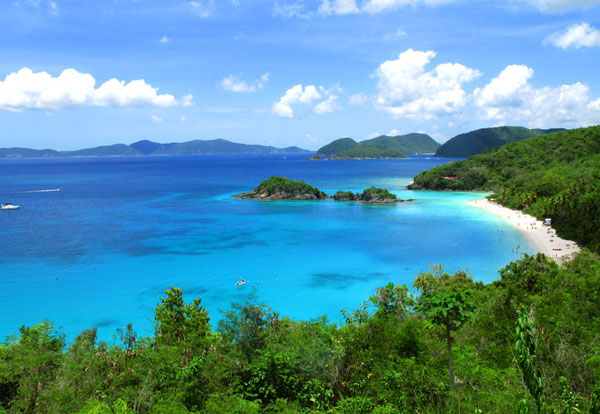 This is the ideal choice of Caribbean island if you are a US citizen but don't have a passport. If you want commercial, St. Thomas will more than satisfy. If your tastes tend to the more natural and less touristy, and you enjoy glorious scenery, St. John and St. Croix will suit you better. St. John is actually home to the beach chosen by National Geographic as the most beautiful in the world (pictured above).
3

St. Lucia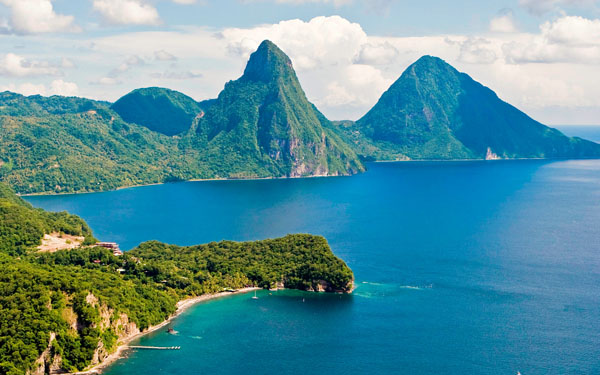 St. Lucia is one of the best Caribbean islands for adventure holidays. It's packed with stunning beaches, the waters off which are a diving and snorkeling playground, and enjoyed by kitesurfers, windsurfers and water skiers. The Gros Pitons are the lushly forested hills that are a Mecca for trekkers and nature lovers, and the hot springs and La Soufriere shouldn't be missed.
---
4

Anguilla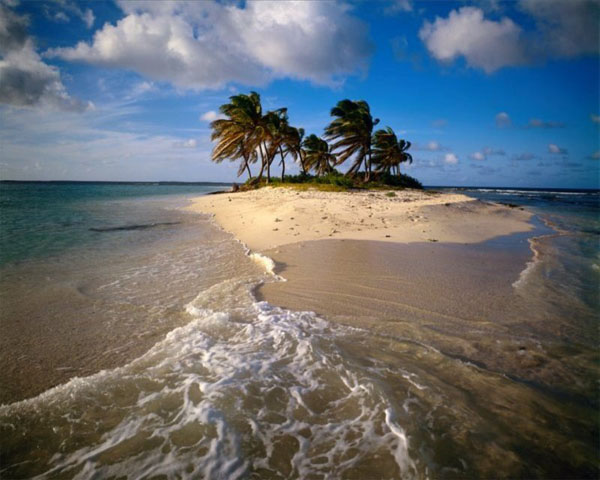 Anguilla is one of the smaller islands of the Caribbean. If you are looking for somewhere low-key but luxurious and still in a tropical setting, you will find relative beachside isolation here in a veritable sea of serenity and tranquility. Forego the all-inclusive resort and opt for a luxury private villa – and make friends with the very amiable locals.
---
5

Trinidad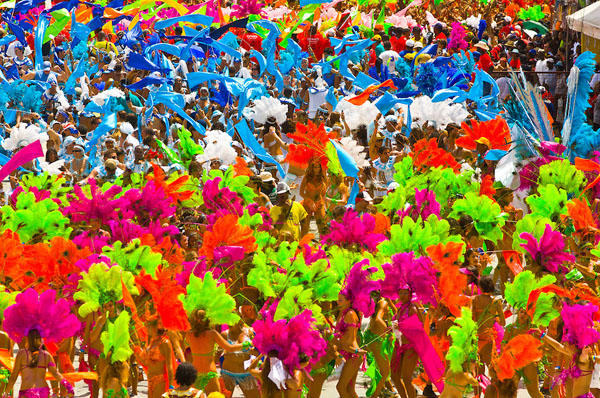 Need to know how to choose a Caribbean island that knows how to party? There's only one answer – Trinidad, the most southerly of the Caribbean islands. The vibrant Creole culture is loud and colorful and throbs to a pulsating calypso beat. Yes, the beaches are fab, but the biggest attraction has to be the Trinidad Carnival – it easily rivals that of Rio.
---
6

Turks & Caicos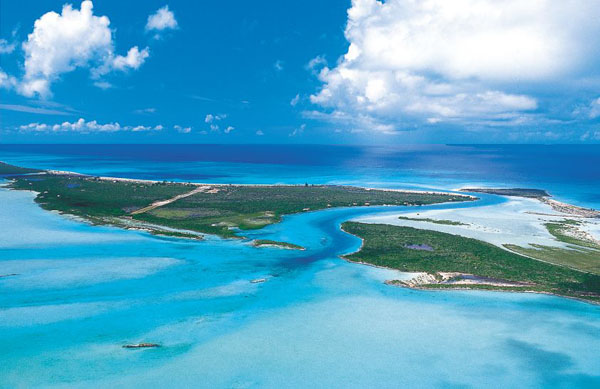 One of the best Caribbean destinations for world class dive sites, Turks and Caicos is a charming group of little islands, which despite its reputation in the diving community, never gets busy. Whether you want to scuba in the aquamarine depths, island hop in a catamaran, comb the beaches for shells, or just chill on the gorgeous sands under a fringe of palms, it's all good here.
---
7

Cayman Islands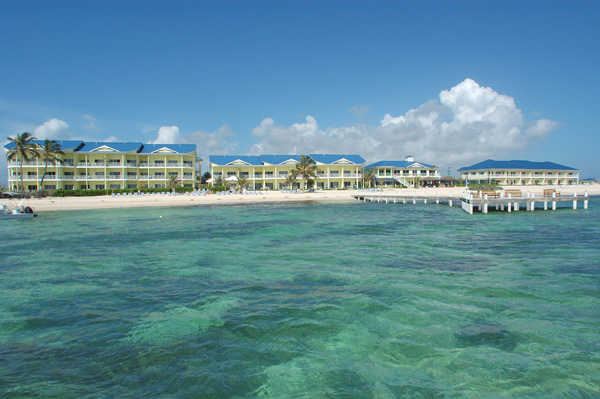 Well it would be a real hardship to have to stay in an all-inclusive resort like the one pictured above, wouldn't it? One of the Caribbean playgrounds favoured by Americans, the Cayman Islands have a very well maintained and all-encompassing tourist infrastructure. They might lack the natural rawness of other Caribbean destinations but the beaches and water sports are fabulous – including swimming and diving with rays.
---
8

Antigua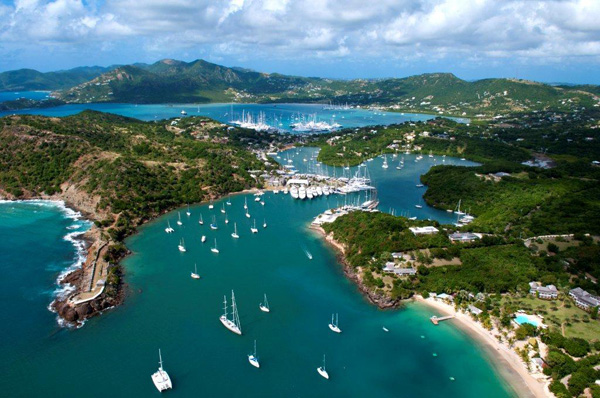 As the Caymans are to the US, so Antigua is to the Brits. The British package tour has given this lovely island a reputation for great resort holidays, but it is also a favorite with the yachting fraternity and cruise ships. If you want to know which Caribbean island to choose for relaxing holidays on the beach or by the pool with a couple of day trips to explore the colonial heritage, Antigua is the one.
---
9

Tobago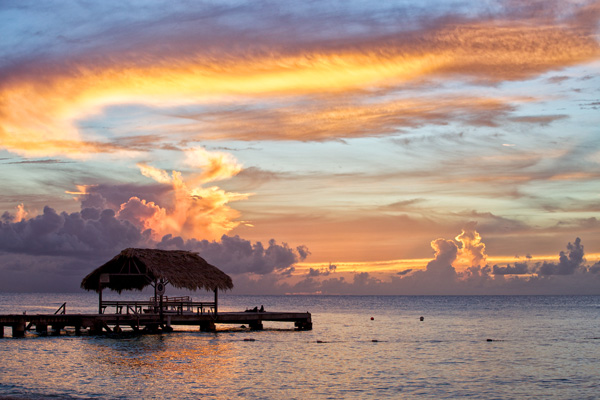 Dwarfed and outgunned by big sis Trinidad, Tobago doesn't enjoy the reputation of being a party island. Instead, what you'll find is sublime beaches, pristine nature (get into the rainforest to discover some amazing bird life), a gentle pace of life where the livin' is easy and some really friendly locals who love to share the delights of their island with visitors.
---
10

Martinique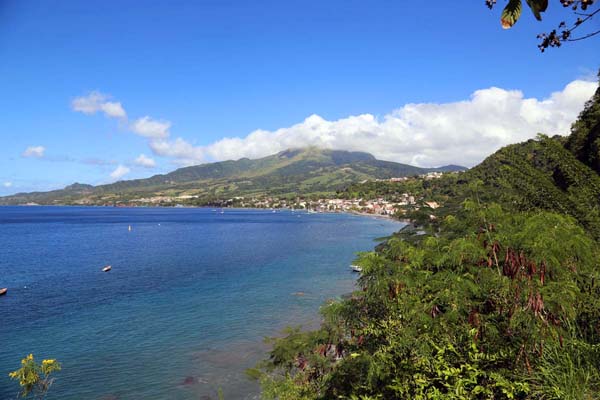 Imagine finding a corner of France in the Caribbean. There was a heavy Gallic influence throughout the region at one time but it was pushed out by the Brits and the Spanish. In Martinique though, the French heritage is alive and kicking. This is one of the best Caribbean islands for French speakers and if you don't speak French, it doesn't stop you enjoying some fabulous isolated beaches and hikes through stunningly scenic landscapes. Of course, the food is pretty scrumptious too.
---
11

Aruba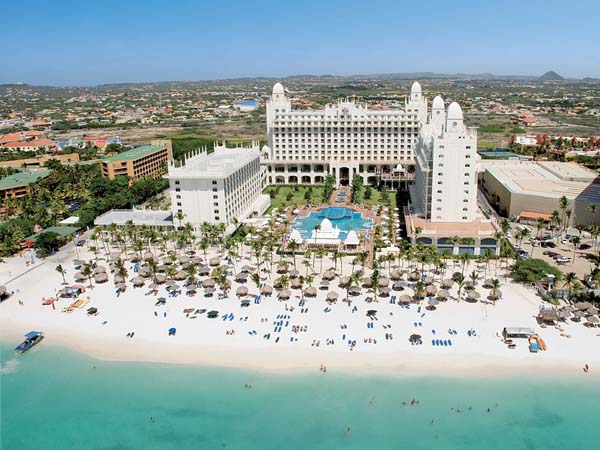 If you want to know how to choose a Caribbean island for your honeymoon, ask yourself what you want. If the answer is luxury resorts with excellent facilities sitting on gorgeous beaches and not much else to do but chillax with your loved one, enjoying the views and the pampering, then the place you want is Aruba. It's not the most exciting of Caribbean destinations but perfect for some post-nuptial loving.
---
12

Dominica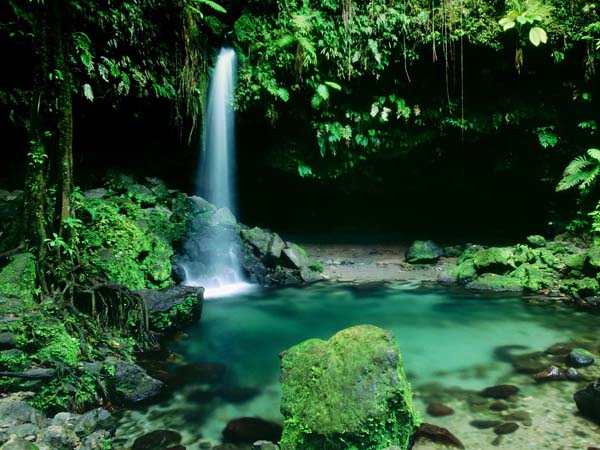 In somewhat of a contrast to Aruba, while it has some mighty fine specimens, Dominica isn't all about the beaches and luxury resorts. This is one of the real unspoiled gems of the region. The island is criss-crossed by peaks and valleys and carpeted in lush green rain forest littered with streams, pools and waterfalls. Green is the predominant color here and it's haven for nature-lovers, trekkers and climbers.
---
13

The Bahamas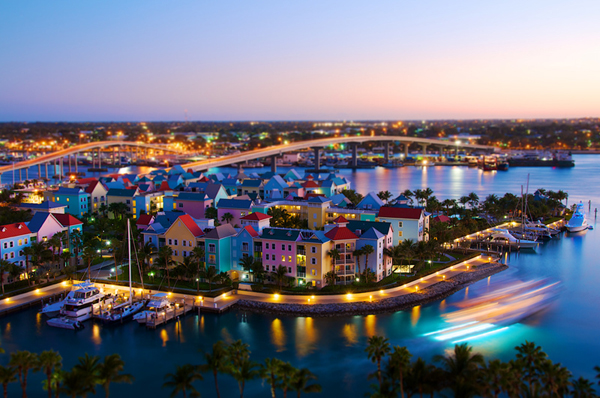 The Bahamas are full of Caribbean clichés, but who cares when they're this good? Tourism is very well developed here and if you want excellent hotels, superlative beaches, more activities and sports than you can deal with in a fortnight, fine dining and great nightlife, or you just want to dive, island hop or swim with dolphins, you can't go wrong with The Bahamas.
---
14

Cuba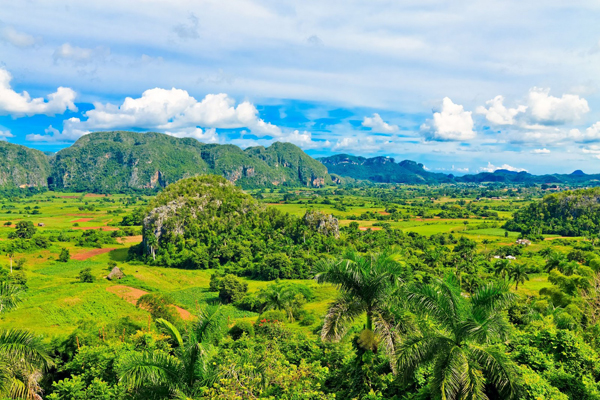 Cuba is one of the most extraordinary destinations in the Caribbean and probably the one that gives the most authentic feeling of being in a foreign land. The beaches are fabulous with a capital F, the interior landscapes a photographer's dream but the towns and cities are a wonderful culture clash of 1950s meets the present day – especially in the capital Havana. Captivating and confusing, Cuba is surprisingly charming.
---
15

St. Kitts and Nevis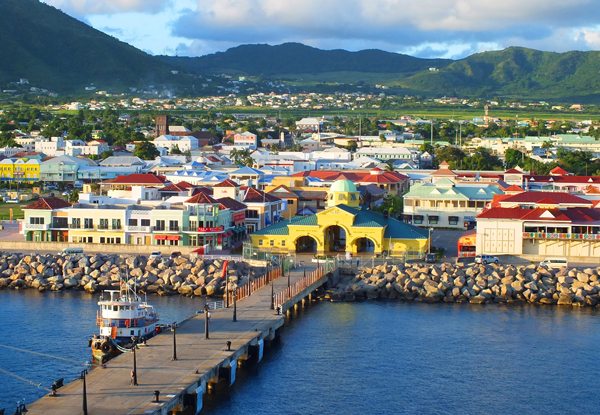 One of the smaller nations, with St. Kitts covering about 65 square miles and Nevis 36 square miles, these two islands offer comfortable holidays where you don't have to think too much; just kick back in the sand, enjoy a dip, reach for the cocktail and decide where to eat dinner. If you want to discover the pirate legacy of the region, St. Kitts is one of the best Caribbean islands for it. It is home to Brimstone Hill Fortress – the largest fortress built in the Eastern Caribbean.
---
16

Haiti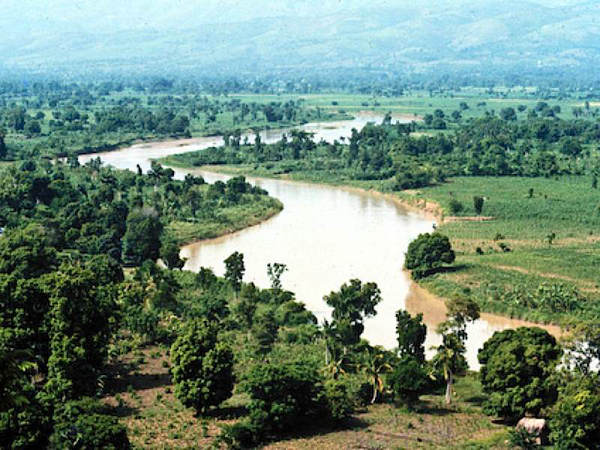 While the images of the devastating earthquake of 2010 will forever haunt our generation, it is experiencing a very slow recovery so travelers here need to be up for a challenge. It should be as beautiful as its neighbors, but don't expect luxury resorts and organized tours to sights and attractions. This is the one place in the Caribbean where the rich culture brought from Africa by the slaves is still prominent.
---
17

Curacao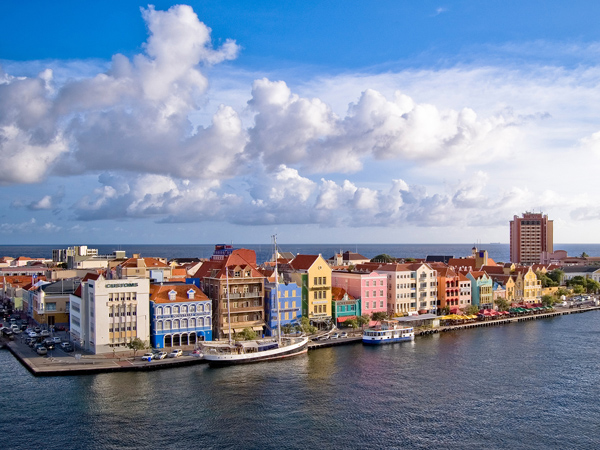 Making its presence seriously felt in 2012, winning a slew of awards and being named "best of" by so many companies, websites and travel companies, Curacao is not going to stay off the beaten Caribbean track for long, so get there while secret emerald coves hide sublime little beaches, the dive sites uncrowded, and while the colorful capital Willemstad remains rustically charming.
---
18

Barbados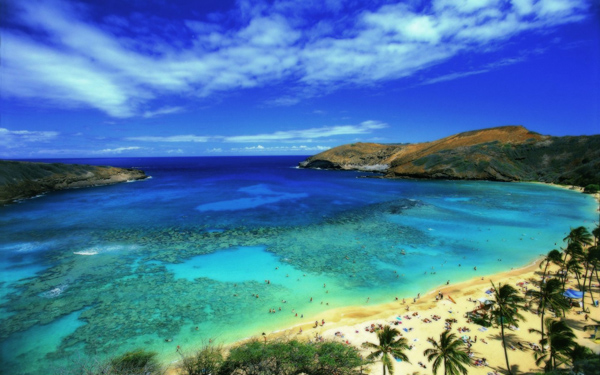 How to choose a Caribbean Island to suit everyone of any age? Look to Barbados. Another of the more established tourist bases in the region, Barbados is beautifully presented and caters for budget breaks right through to ultimate luxury, with beaches for sun worshippers and adrenaline rush water sports. It's a very welcoming island but can get busy in Bridgetown when the cruise ships dock!
---
19

Dominican Republic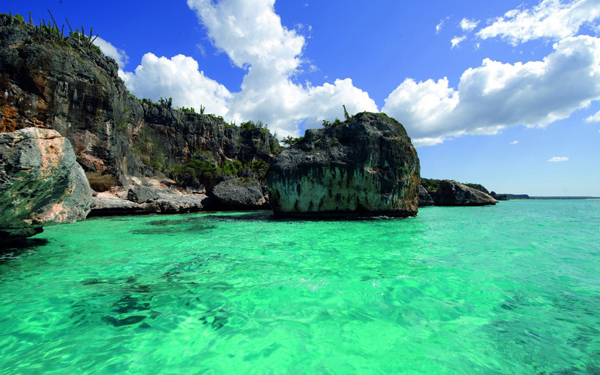 Distinctively Hispanic, the Dominican Republic is one of the larger countries in the Caribbean. It boasts a wealth of colonial history and is another of those islands that attracts every sort of holidaymaker. The beaches are just as lovely as anywhere else, there's plenty of quality resorts and away from the coast the interior provides more than enough adventure and nature for those who seek them.
---
20

Grenada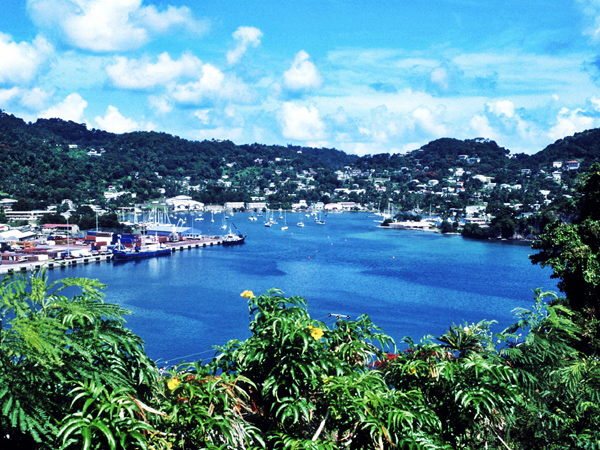 Grenada is a favorite on cruise routes where passengers disembark among heady wafts of spicy nutmeg to be greeted by genial locals. A fairly small ex-British colony, the beaches here are small and inviting and sit among rainforested, carpeted hills. The capital St. George's is a real treat to explore.
---
21

Bonaire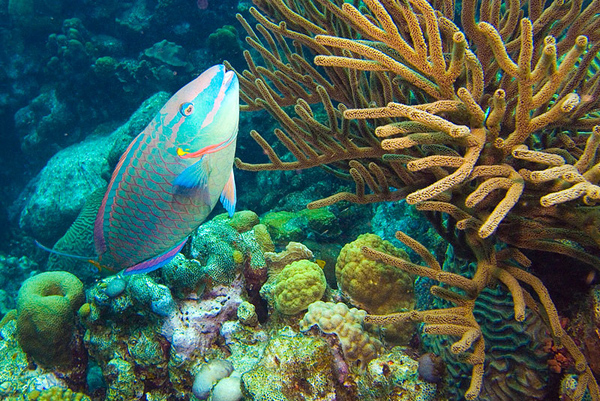 The island of Bonaire might be tiny, but its waters, crystal clear and teeming with marine life, are claimed by divers and snorkelers to be among the best in the world. Actually belonging to The Netherlands, there's an interesting history, most of which can be seen with gentle strolls around the very picturesque capital, Kralendijk. If you're not a diver you'll find wallet-friendly resorts and a more than decent nightlife.
---
22

St. Vincent & the Grenadines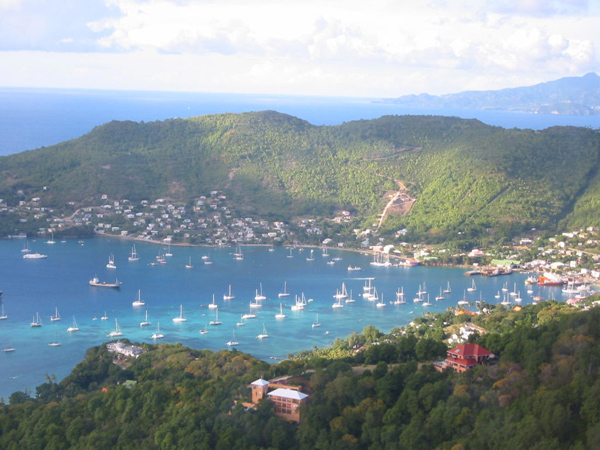 There's really only two answers to the question of how to choose a Caribbean Island for sailing – one of them is St. Vincent and The Grenadines. Whether you hitch rides on local fishing boats or chart your own yacht, sailing around the small islands to find your own secluded patch of sugar-soft sand is a dream. Most people head to chilled-out Bequia.
---
23

British Virgin Islands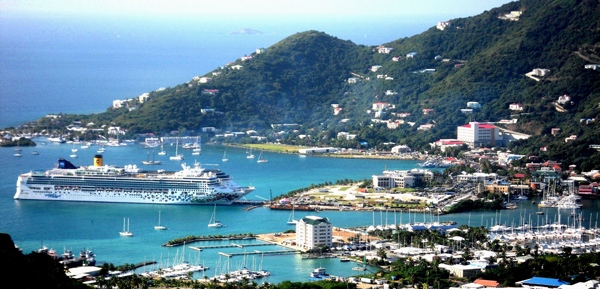 This is the other answer to the sailing question. The 40 islands that make up the British Virgin Isles are much beloved by yachties and divers, with a choice of tiny beach ringed islets and bigger ports of call. The BVI are actually pretty glamorous – especially the main island Tortola, where great shopping can be found in the streets of Road Town.
---
24

Guadelope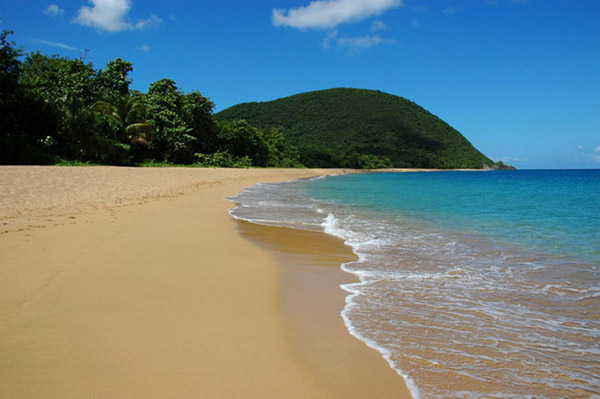 Another of the French pockets in the region, Guadeloupe is a patchwork of diversity. Some areas are highly and efficiently developed but there are also delightful rustic areas to escape into. The beaches are fab and the natural landscape gorgeous, including the volcano La Soufriere. Each island has its own character and every type of holidaymaker will find a place here.
---
25

Montserrat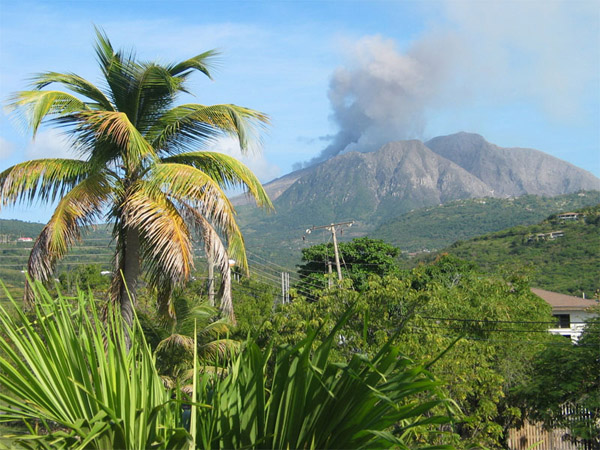 Unfortunately, due to the eruption of the Soufriere Hills Volcano in 1995 and its continued activity, half of Montserrat is actually an exclusion zone. With the major port affected (Plymouth, the capital city) and the airport buried by lava, it's not the place to visit anytime soon. Such a shame – it's a gorgeous place nicknamed The Emerald Isle of the Caribbean because of its green landscape.
---
26

Puerto Rico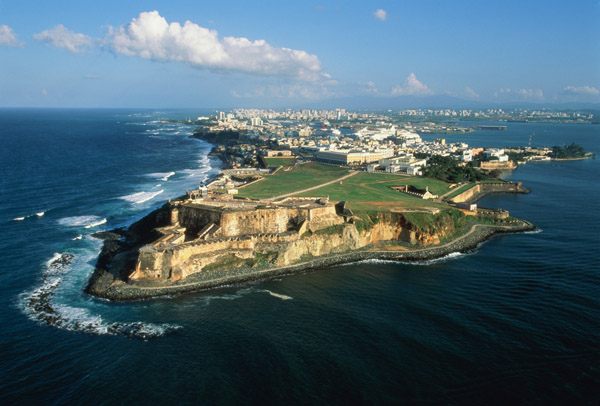 With sprawling San Juan at its heart, Puerto Rico has an upbeat Hispanic vibe where old colonial meets modern day USA. Expect to find high class resorts next to shambolic ancient churches and designer shops next to street stalls selling roast pig. Casinos and caves, mountains and marine reserves, beaches and birdlife all make for a heady mix.
---
27

Margarita Island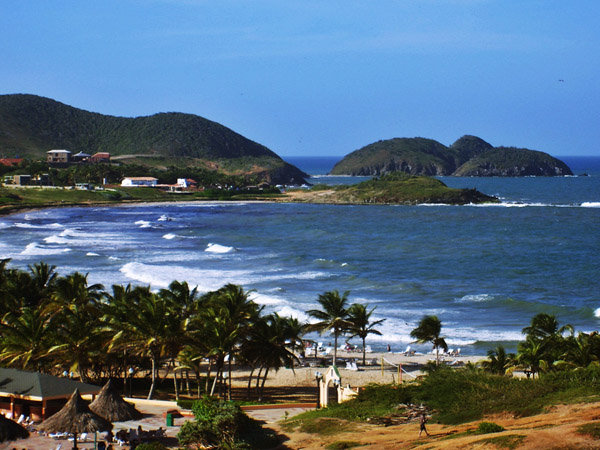 Belonging to Venezuela, Margarita Island is one of the best kept secrets of the Caribbean; definitely one of the best Caribbean islands for a South American beat. Super beaches fringed by the ubiquitous swaying palms backed by imposing mountains make this island picture postcard perfect. It's also one of the cheapest places to go in Caribbean – beer on the beach for $0.50.
---
28

St-Martin/Sint Maarten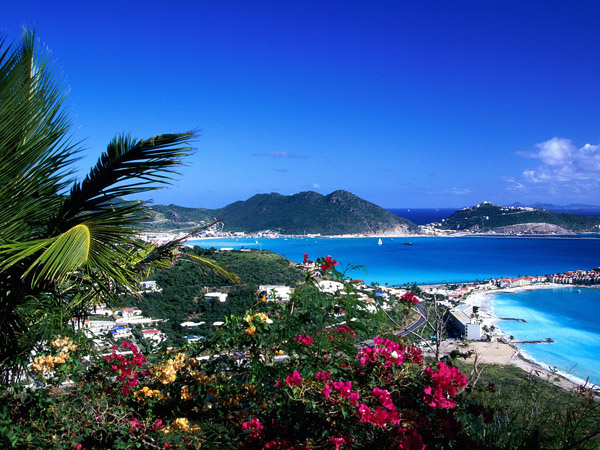 Two names – two nations. The French and the Dutch happily share the island, each throwing its own culture into the mix along with a good helping of Creole. Famous for the airplanes that almost touch the sunbathers' heads as they come into land over the beach, the uniqueness of this island is that it can feel like you're taking day trips into France or The Netherlands as you make your way around.
---
29

Corn Islands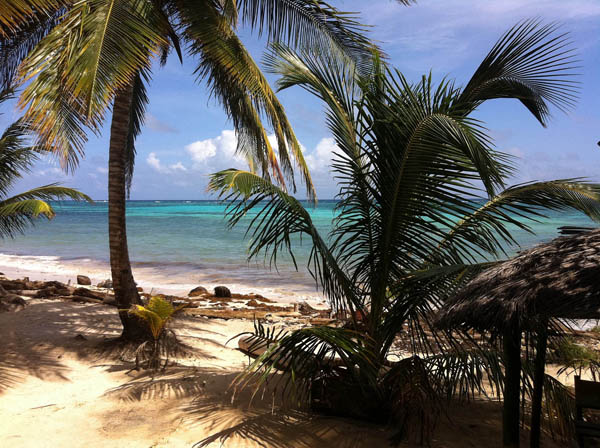 Part of Nicaragua, two islands make up the simply stunning Corn Islands – Big Corn and Little Corn. If you're looking for how to choose a Caribbean island away from the norm – you'll find it in this isolated corner. This is the Caribbean before development. Resorts are low key, beaches are the epitome of tropical paradise and on Little Corn in particular, the only noise is the sound of the ocean waves lapping the sands.
---
30

Belize Cayes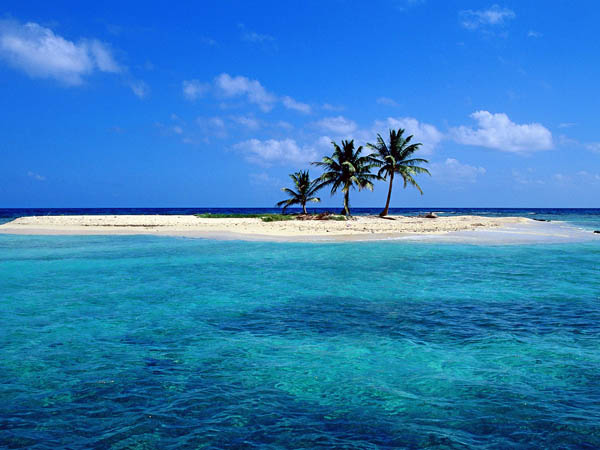 The Cayes are a string of luscious coral atolls and sandy islets off the coast of Belize. (They form a line which continues right on down to Honduras – forming a reef much like that of the Great Barrier Reef in Australia.) Popular with divers and fishermen, there's some excellent low-rise resorts (so as to not spoil the stupendous views).
There you have it. I hope I've answered the question of how to choose a Caribbean Island. What would be your choice?
---
Comments
Popular
Related
Recent