Fancy a slice of island life this summer? Pack up your bag and take your pick of these great places.
---
1

Fire Island, New York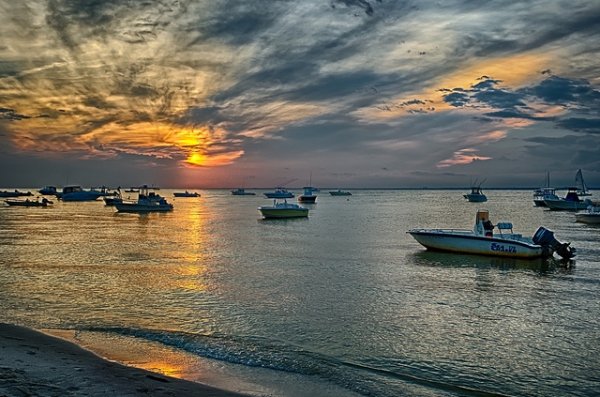 Fire Island is a barrier island that lays parallel to Long Island. It is a really popular summer vacation destination and is accessibly by shuttle ferries and water taxis. You can explore the lighthouse and comb the beach for its famous abundance of seashells.
---
2

Kaua'i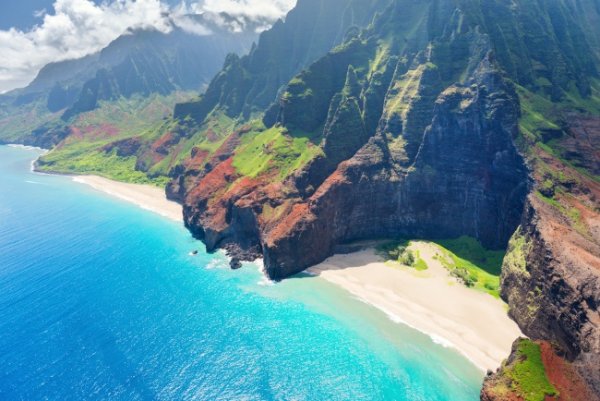 No list of amazing islands would be complete without Hawaii, and Kauai is one of the best that the state has to offer. Nicknamed the Garden Isle for its luscious green covering, the island has been used as a luxurious destination in a large number of Hollywood movies.
3

Santa Catalina Island, California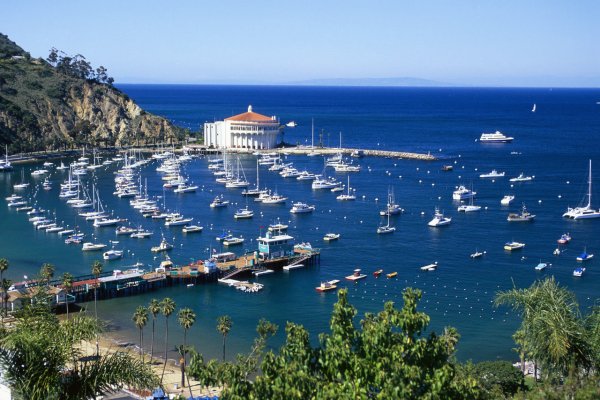 Like something out of fairy-tale, this West Coast paradise is an hour off the Californian coast and gives visitors the opportunity to camp out under the stars in the most picturesque of settings.
---
4

Mount Desert Island, Maine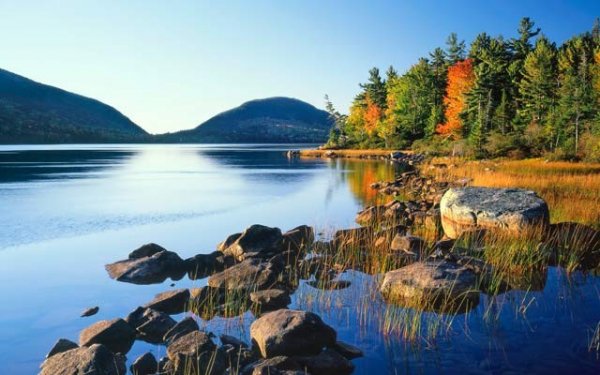 With rocky coastlines and evergreen forests, Mount Desert Island really is like something out of the adventurer's dream handbook. The second largest island on the East coast, you can explore more than 100 miles of hiking trails and indulge in some super fun white water rafting.
---
5

Marco Island, Florida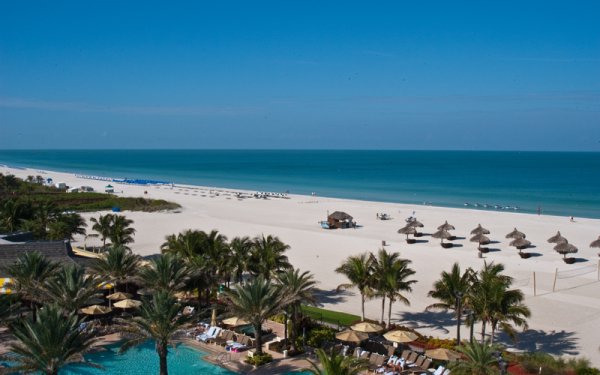 Marco Island is the largest of Florida's Ten Thousand Islands, and is an ideal spot for those who want the tropical climate without too much of the hustle and bustle of somewhere like Miami. Look out for the friendly dolphins!
---
6

Nantucket, Massachusetts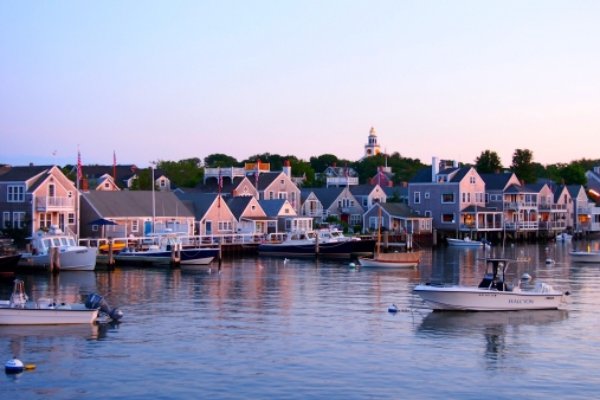 Small but oh so full of character, Nantucket boasts cobblestones streets, quaint independent stores and amazing restaurants. It was referred to by the Native Americans as 'Faraway Land', and still feels that way today.
---
7

San Juan Islands, Washington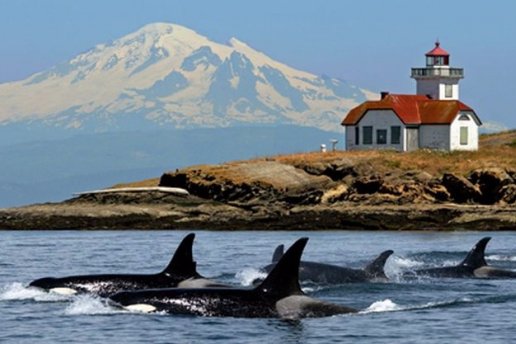 A prime Washington vacation spot, the San Juan Islands are renowned for being a perfect place to visit if you want to see whales in their natural habitat. The best time for successful whale watching is from April to October.
---
8

South Bass Island, Ohio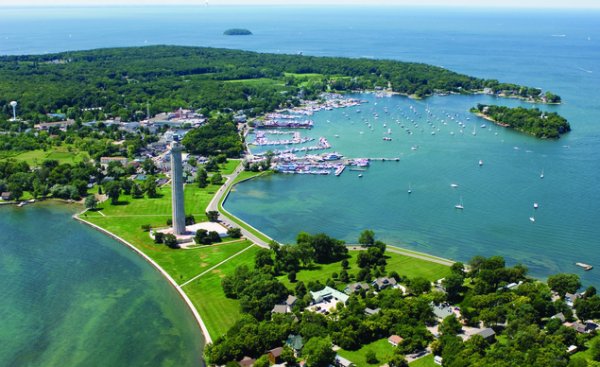 Lying in Lake Erie, South Bass Island is a surprise. It's actually a party island where people fish by day and drink by night to the sound of steel drums and barbershop quartets. The main town, Put-in-Bay is known locally as the "Key West of the North" and in contrast, there's the tranquility and scenery of the State Park.
---
9

Anna Maria Island, Florida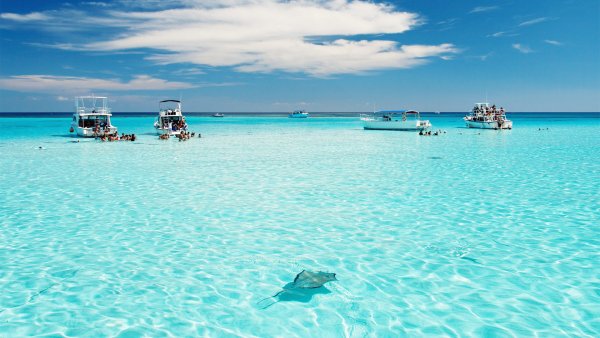 The crystal clear blue waters surrounding Anna Maria Island are enough to attract any visitor, and you don't want to miss out on the chance to dine at the iconic Rod and Reel Pier restaurant.
---
10

Block Island, Rhode Island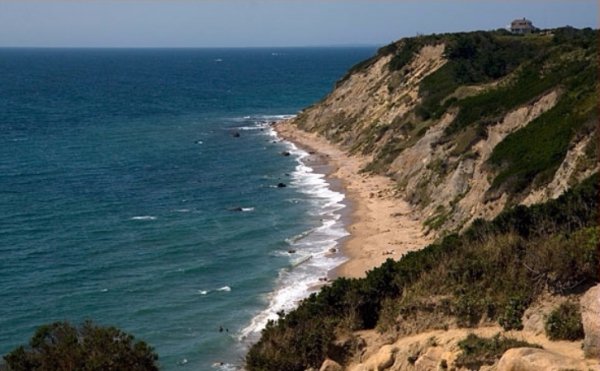 Head to Block Island if you are looking for total and absolute summer serenity. Seventeen miles of immaculate beaches await you, as well as hiking trails, lighthouses and historic inns.
---
11

Chincoteague Island, Virginia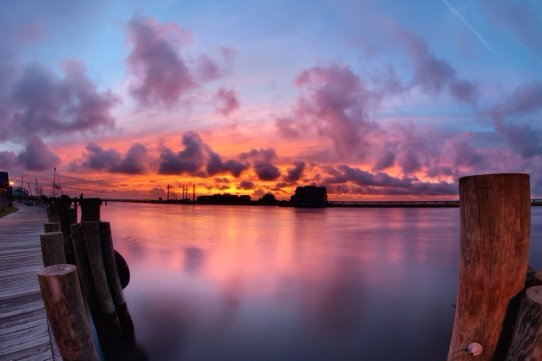 This is Virginia's only island resort, about four hours from Richmond. It is famous for being a rich fishing destination for clams and oysters, and in July stages an annual Pony Swim where 150 horses swim from Assateague Island to Chincoteague Island.
---
12

Galveston Island, Texas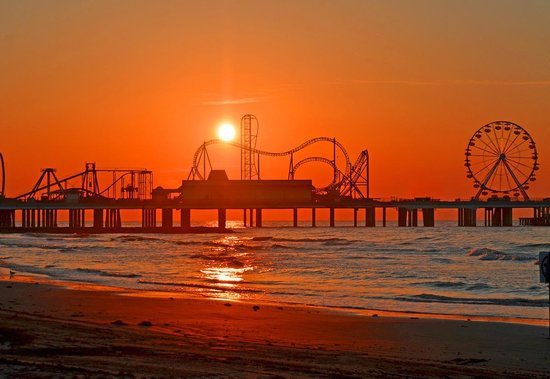 An hour from Houston, Galveston Island is home to a number of beautiful beaches and lots of family friendly attractions for visitors of all ages.
---
13

Hilton Head Island, South Carolina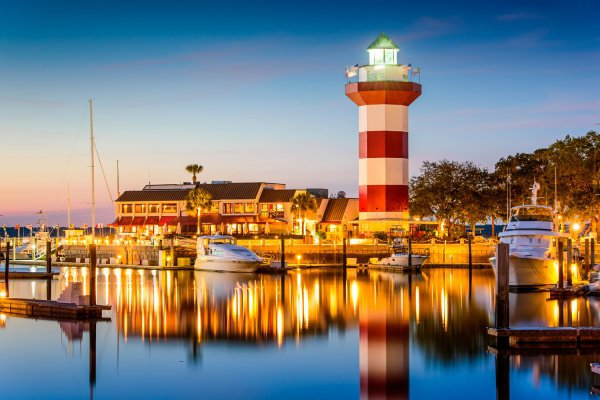 This island houses a crazy 30 golf courses, making it the perfect destination for any lover of the outdoor sport! The family friendly nature of this island makes it great for summer vacations.
---
14

Sea Island, Georgia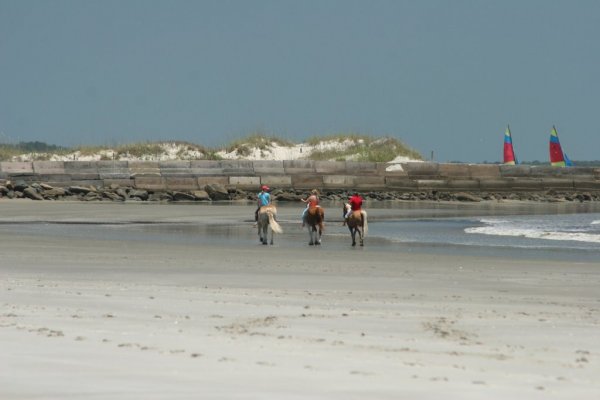 If you are looking for some real 5-star luxury, then Sea Island is the place to head for. Part of Georgia's Golden Isles, the island's world famous Sea Island Cloister Resort plays host to elite level golf championships, a testament to just how luxurious the place must be!
---
15

Key West, Florida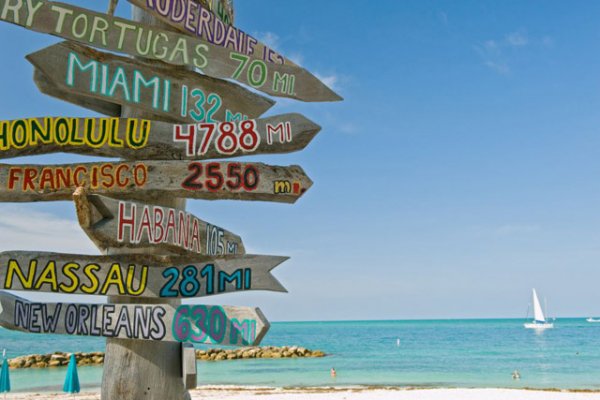 Key West is the official southernmost point of the United States. It's only 90 miles from Cuba so it has a distinctly tropical vibe that you might not associate with America. One for literature lovers, Key West is the former home of Ernest Hemingway.
---
16

Mackinac Island, Michigan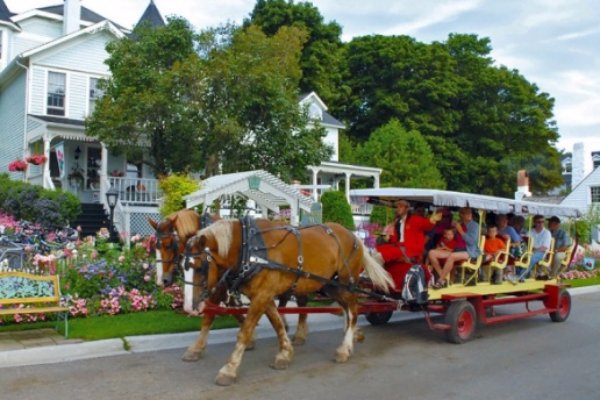 This is wonderful island to visit for those who love to be outdoorsy and adventurous. There is 70 miles worth of picturesque hiking and cycling trail, as well as a beautiful 18th century fort to explore.
---
17

Martha's Vineyard, Massachusetts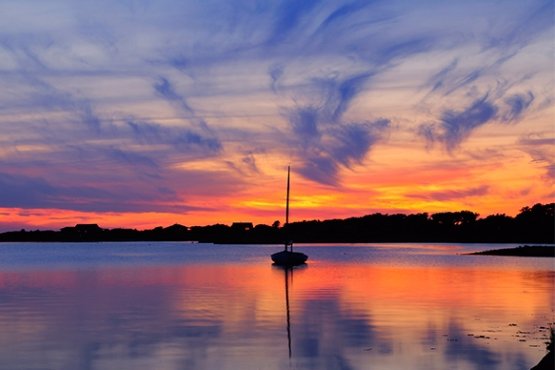 Located 7 miles off of Cape Cod, this island has long been associated with luxurious getaways for the rich and famous. IF you want some tranquil time at Martha's Vineyard, I'd suggest you visit from October to May during the 'off season'.
---
18

Ocracoke Island, North Carolina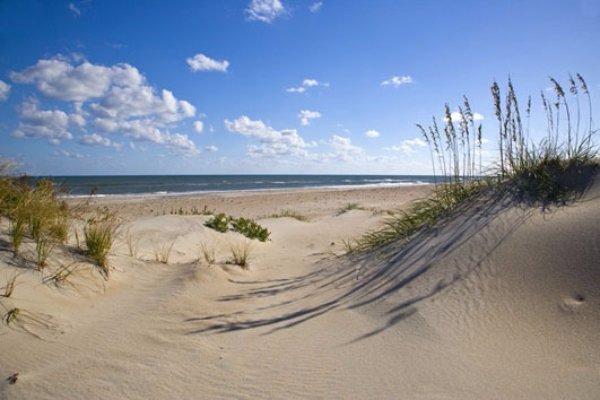 This is part of the Cape Hatteras National Seashore, and is small fishing village that is only accessible via boat or small plane. The island's sixteen miles of undisturbed beaches make the place feel like a snapshot of a more peaceful past.
---
19

Orcas Island, Washington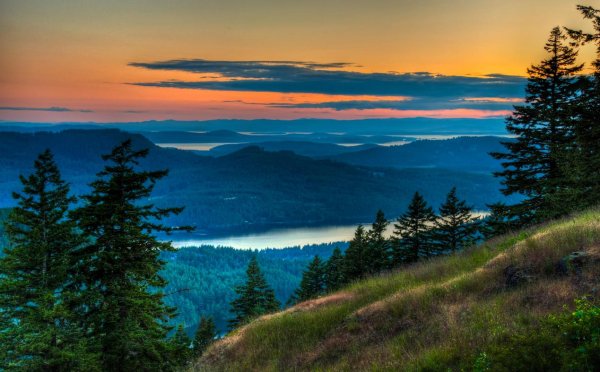 Placid lakes and lush forests have never looked so good as they do on Orcas Island. Off the coast of Washington, the island boasts quaint waterfront villages and hiking miles to keep you exploring for as long as you desire.
---
20

Sanibel and Captiva Islands, Florida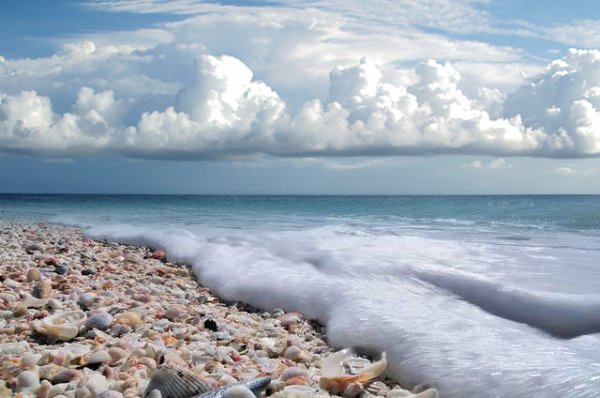 These sister islands are located just off the Gulf Coast of Florida, and they provide tranquil escape for travelers all year round. Snorkeling, scuba diving and fishing are all in order in these crystal waters.
---
21

Beaver Island, Michigan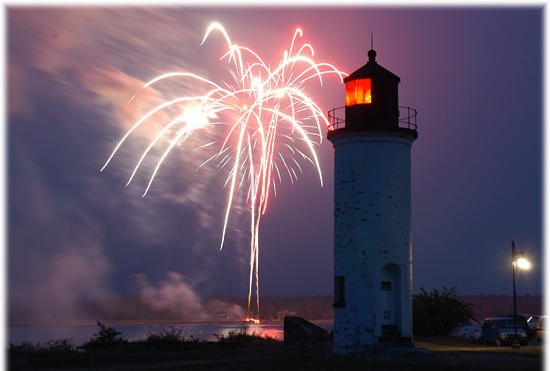 Quieter and cheaper than Michigan's well-known island hotspot (Mackinac), Beaver island is ideal for a nature-filled getaway. It is also regarded as one of the country's best spots for star gazing.
---
22

St. Simons Island, Georgia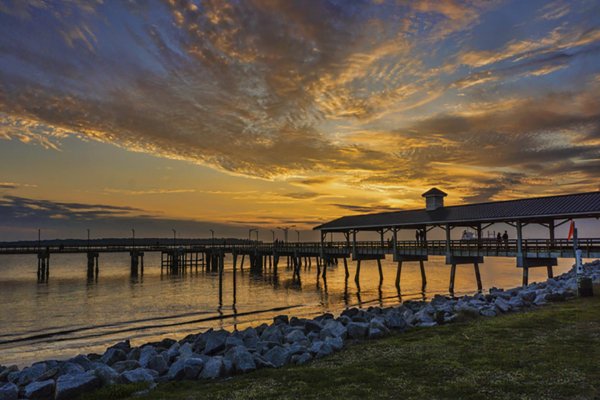 This is the largest barrier island in Georgia's Golden Isles, and with centuries old historic sites to explore, the island offers something a little different for those who don't just want to lounge on a beach bed all day long.
---
23

Mustang Island, Texas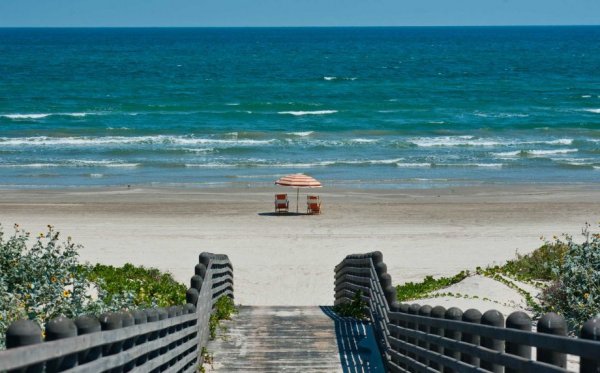 This is a small island community that stretches over 5 miles of picturesque coastline; an absolutely perfect destination if you want to have a relaxed vacation taken up by fishing, camping and bird watching.
---
24

Shelter Island, New York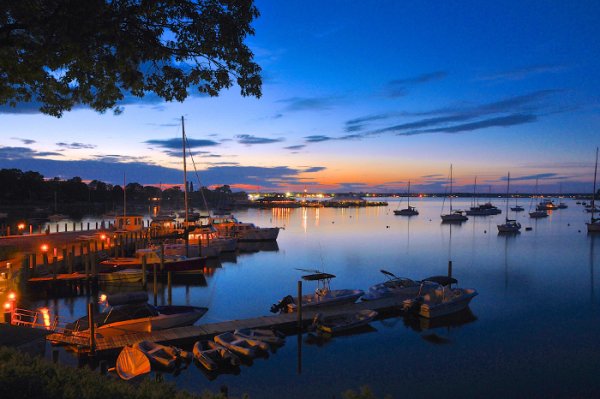 Located off the eastern shore of Long Island, Shelter Island is a quiet place with stunning, secluded beaches; something of a safe haven for those lucky enough to live there. With 17 miles of coastline to explore, you are sure to find a spot that is perfect for you.
---
25

Lake Champlain Islands, Vermont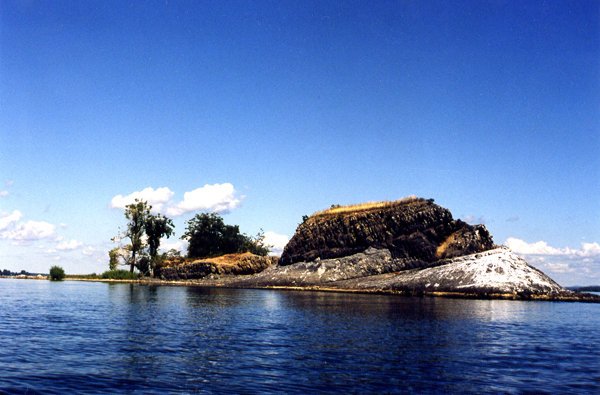 The Islands sit just south of the Quebec/US border and is a 28 mile chain. An excellent destination for a weekend trip you can ride bikes, bird watch, dip a toe in the USA's sixth largest lake and munch on cider donuts. You can also visit Vermont's first vineyard (Snow Farm)
---
Comments
Popular
Related
Recent