Are you planning to spend your summer vacation soaking up the sun on a gorgeous beach? Fab-u-lous! But where do you go? West to the golden sands of California? Across the border to the magnificent beaches of Mexico? Brave enough to dip in the cool waters of the North East? Be intrepid and discover some of the unknown beaches of Canada? Or how about the islands off Florida's glorious sunshine coast? Let's go there:
---
1

Grove Isle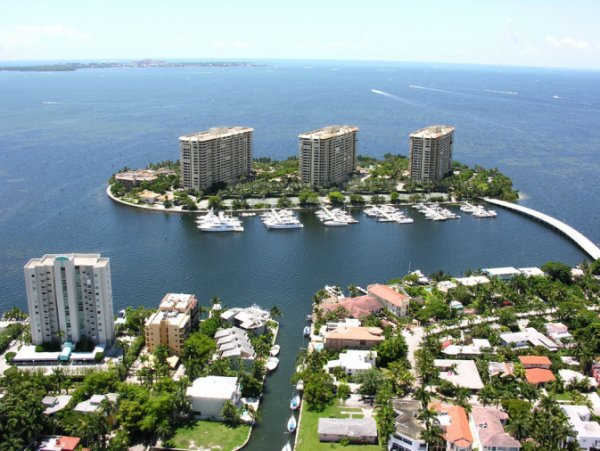 Looking for a tan in the islands of Florida? Grove Isle may be the best choice, being close the convenience of Miami but feeling like a world apart. Past the skyscrapers of Miami and the streets of Coconut Grove sits a small bridge that crosses over to the 20-acre private island resort of Grove Isle. There, even though you're close to the city, you'll find lovely oversized palms, comforting canopy beds, and beaches that are adult-only so you can escape the challenges of parenthood, at least for a little while. But the city, no being that far away, offers its twinkling lights that shine magically over Biscayne Bay.
---
2

Jupiter Island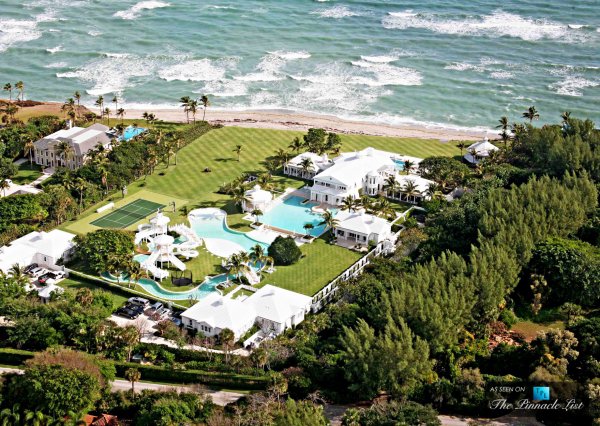 With huge homes owned by the likes of Tiger Woods and Celine Dion, you know this place is special. While these kinds of homes occupy a large share of this barrier island's 3.5 miles, there are a number of attractions for sun worshipers. Beautiful, secluded, white-sand beaches lure sun bathers however, animal lovers might also enjoy the Hobe Sound National Wildlife Refuge. There, you can see the breeding ground of the Atlantic loggerhead sea turtle.
Trendinig Stories
More Stories ...
3

Palm Island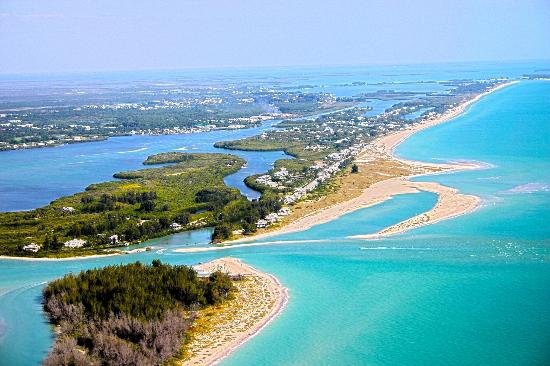 Nestled in the Charlotte Harbor area of the southwestern part of Florida, you'll find this wonderful 7-mile island, accessible only by ferryboat. The ferry ride lasts about 3 minutes, and takes you across the Intracoastal Waterway, dropping you and your car on the island. The island is home to Palm Island Resort, just a short distance from the Gulf of Mexico. You'll get a great tan while searching out sea shells and watching all sorts of interesting water birds, like terns, egrets, pelicans, and others.
---
4

Alligator Point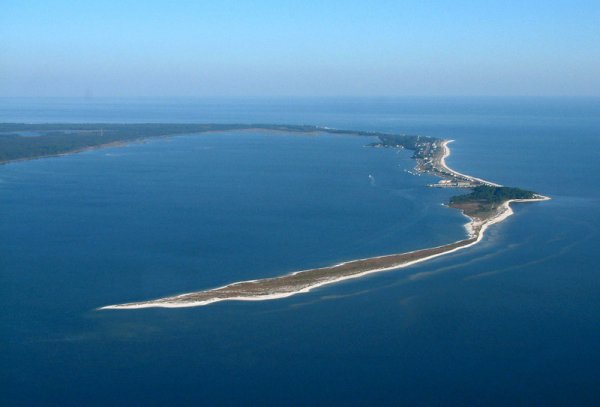 This skinny peninsula is shaped somewhat like an alligator, thus the name. While still attached at one end, it has the isolated island feel, being located in the rural beach community of Big Bend. The shoreline is unpopulated with a spattering of beach houses (many are for rent) and only 100 residents make this their part-time home. So take advantage of the long white-sand shoreline to work on that tan.
---
5

Marco Island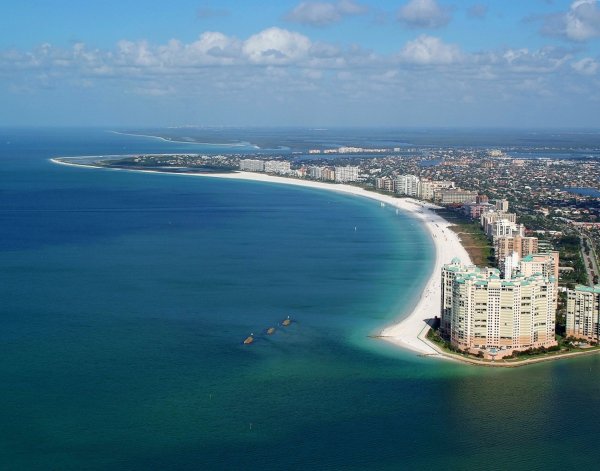 This six-mile island sits on the edge of the Everglades, so while you enjoy the island, chances are you're going to enjoy a great deal of wildlife as well. Although it's packed with businesses and condos, the crescent-shaped beach that faces the sunny Gulf of Mexico isn't overly populated. In fact, if you like seashells, the unique crescent shape often means tons of deposited shells, so you can collect treasures and get a tan at the same time.
---
6

Gasparilla Island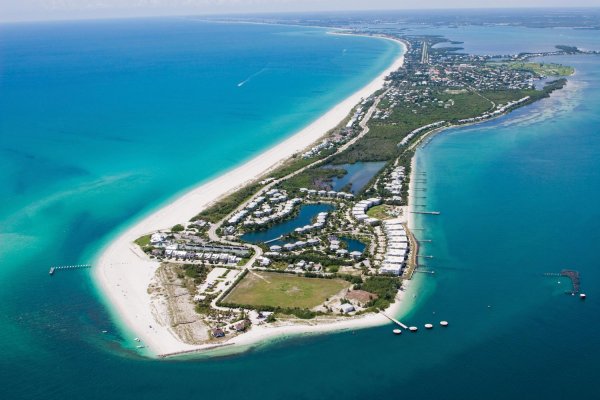 This coastal barrier island is very charming. First, you travel over an unassuming bridge, and you may even have to wait while the bridge opens and lets boats get by. On the island, you'll find the classic Gasparilla Inn and Club, built on 1913. Around the inn are small cottages that are perfect for families. Long, white, shell-studded beaches await the beachcomber or sun worshiper.
---
7

Amelia Island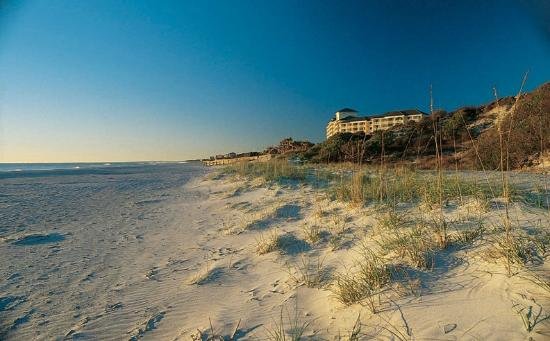 Amelia Island is located just north of Jacksonville and is close to the coast of Georgia. Long white beaches wait for visitors seeking seashells (and even an occasional shark's tooth), suntans and peaceful idyllic scenery, complete with gentle sand dunes, sea oats and the lulling of the surf. Along with plenty of opportunity for sunbathing, you can take a river cruise for a scenic tour of the island.
---
8

Pine Island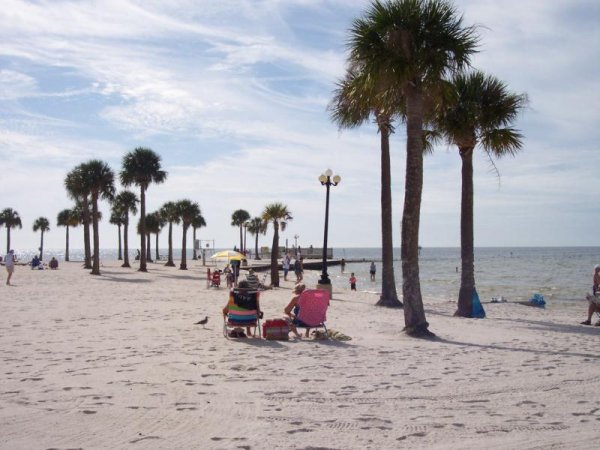 First, you get to drive over "The World's Most Fishingest" bridge. That should give you your first clue about the tone of the island. The road leads you into Matlacha, a very colorful art-gallery community that will lead you to Pine Island. In a couple more miles you arrive at the island's only four-way stop, where you'll see quaint cottages, mangroves, and eclectic eateries. Sandy Beaches and palm trees provide plenty of opportunity for sunbathing.
---
9

St. Vincent Island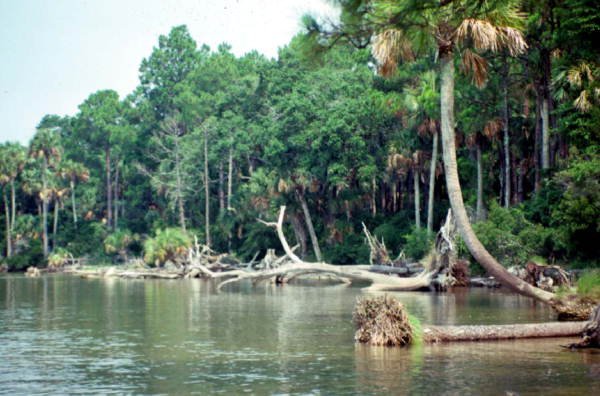 St. Vincent lies at the northwest Gulf of Mexico and is home to the St. Vincent National Wildlife Refuge. Largely undeveloped, not only are there wonderful beaches but a host of other natural points of interest. The tidal marshes and forest fascinating, but you'll likely see native white-tailed deer and endangered red wolves. A private shuttle service to the island is provided by St. Vincent Island and Fishing Charters.
I'm ready to pack my bikini. You?
---
Comments
Popular
Related
Recent