When most people hear that I'm from the great state of California, they think of towering LA sky scrapers, crowded beaches, and cramped SanFran neighborhoods. But CA is a massive state with so much to do and see off the beaten path. If you're curious about what else this state has to offer, just take a look at the most scenic places in California!
---
1

Coast Starlight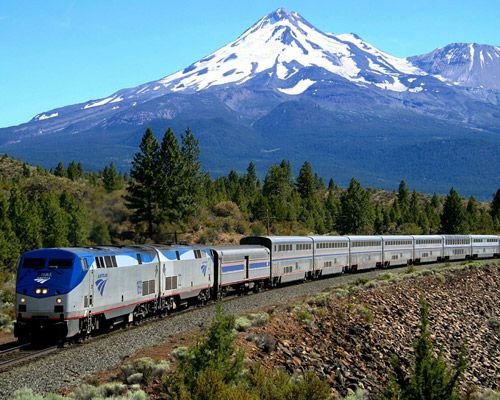 If you want to take on the entire west coast, you ought to ride the Coast Starlight. It's one of the most breathtaking train routes in the U.S. which runs from Seattle to LA. You'll not only get to see the many spectacular landscapes of California, but also our lush upstairs neighbors, Washington and Oregon.
---
2

Half Dome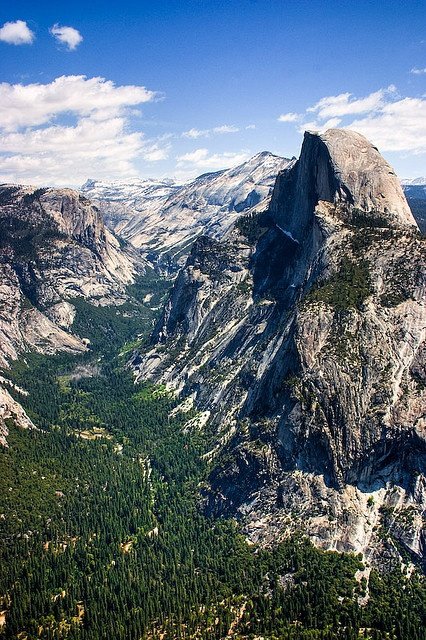 If you want to get out and explore, then your first stop should be Yosemite National Park! We love nature as much as we love our cities over here, which is why our National Parks with their attractions like Half Dome will take your breath away!
---
3

Pebble Beach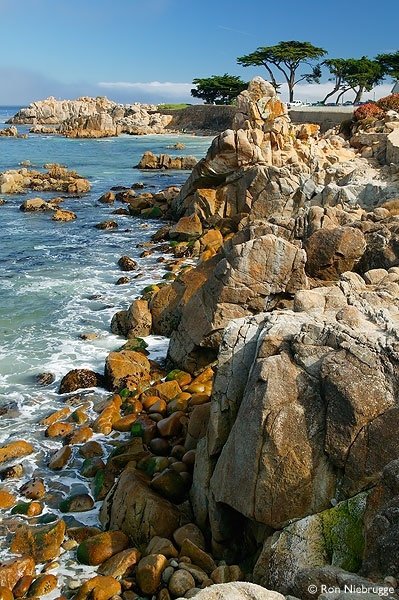 The "lone cypress" is a famous feature on CA landscape. These lonely trees inhabits an otherwise naked ridge at Pebble Beach, CA.
---
4

The Mission Inn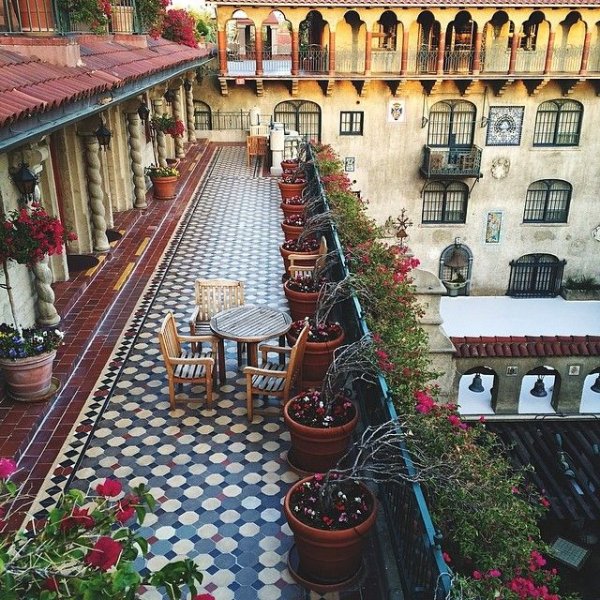 I admit I'm a bit biased toward this location, since it's right in my backyard! But regardless of my personal connection to the Mission Inn, its beauty speaks for itself! You can't drive fifty miles in California without seeing the mark made by Spanish explorers hundreds of years ago, and the architecture they left us with is incredible!
---
5

Pacific Coast Highway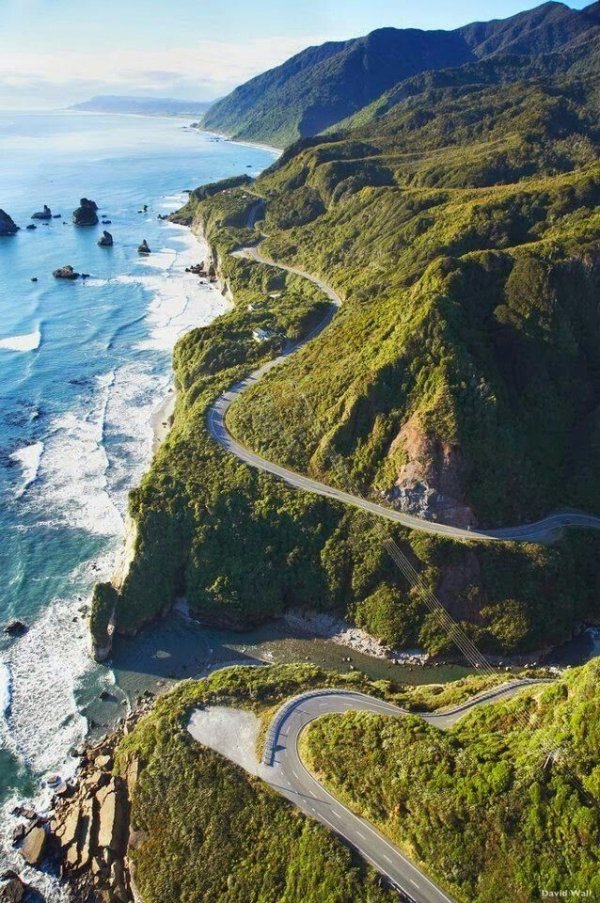 You can't come to California without driving along PCH! Even if you don't experience the entire 655 mile route, driving along a small patch of it will give you a taste of how effortlessly gorgeous the California coastline is!
---
6

Napa Valley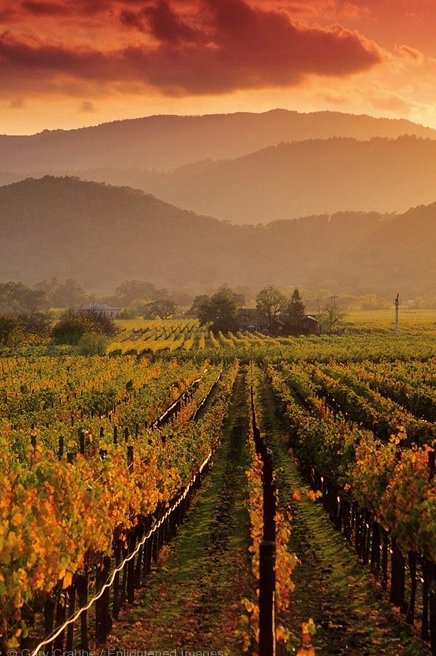 Even though I'm a SoCal girl through and through, I admit that NorCal has its perks! One of which is Napa Valley, a spectacular bit of wine country and escape from the bustling Northern cities like San Francisco.
---
7

Malibu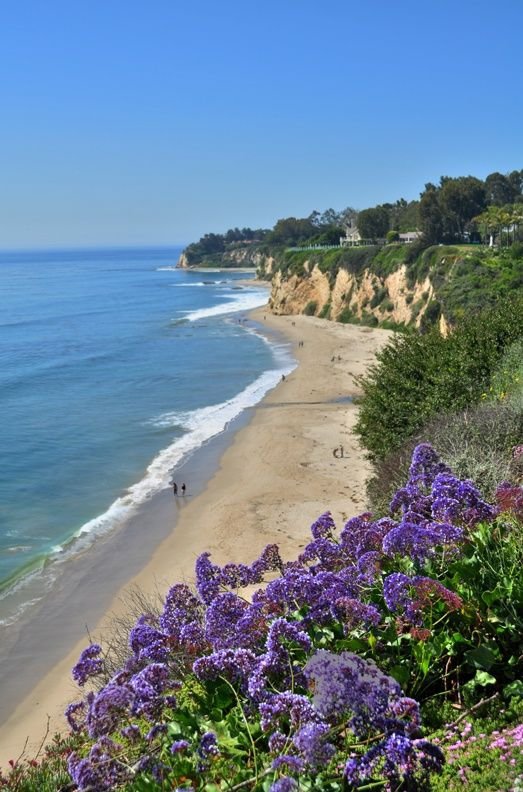 Malibu is by far my favorite beach in California! Lush greenery and incredible houses cradle the crystal waters of the beach. Plus, watching the sunset from in Malibu is the true Southern Californian experience!
---
8

Volcanic Legacy Scenic Byway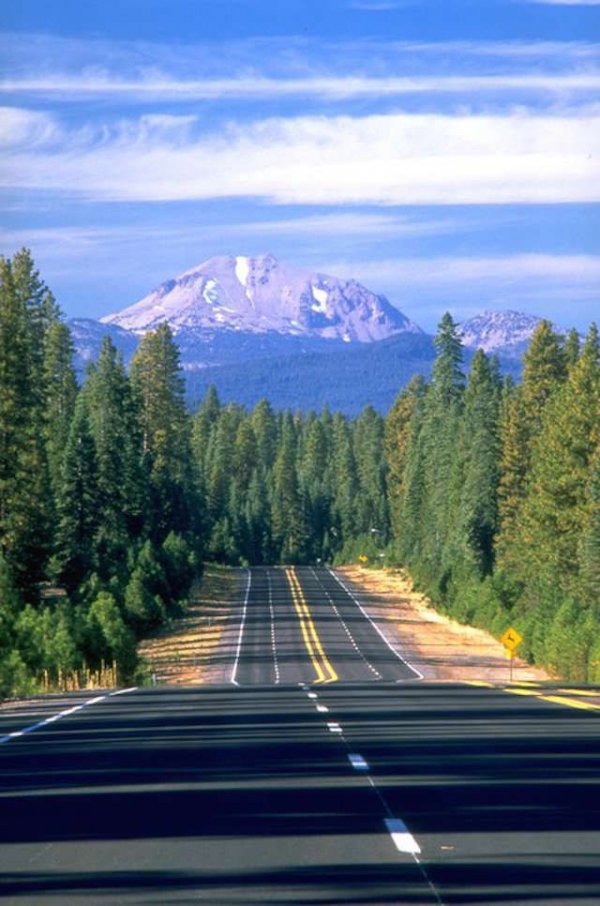 Pacific Coast Hwy is gorgeous, and I recommend that everyone check it out, but just because it's the most popular CA route doesn't mean it's the only one! Volcanic Legacy Scenic Byway is another freeway that goes from NorCal up to Oregon and takes you past unparalleled scenery!
---
9

Big Basin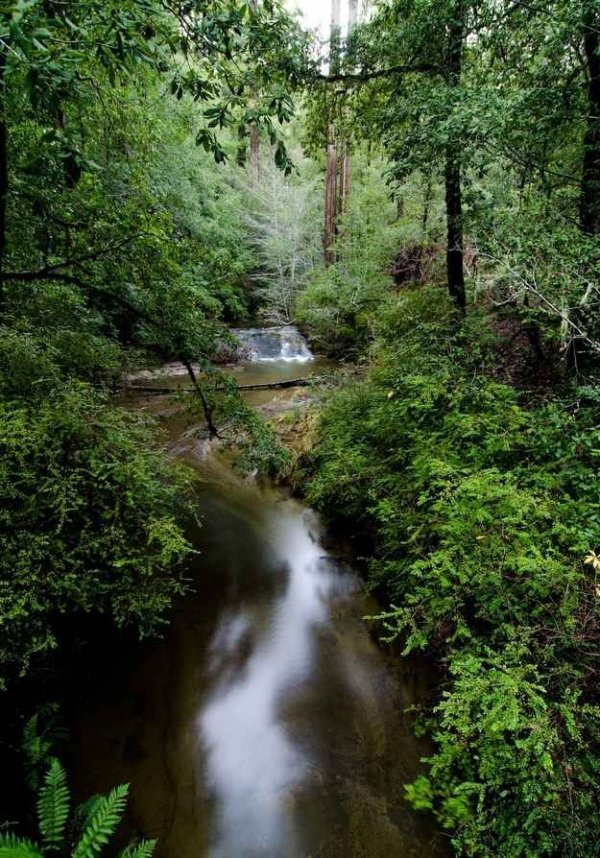 In addition to Yosemite, we have Redwood State Park. Here, you'll find Big Basin which is so picturesque that you'll never want to leave!
---
10

Emerald Bay, Lake Tahoe, CA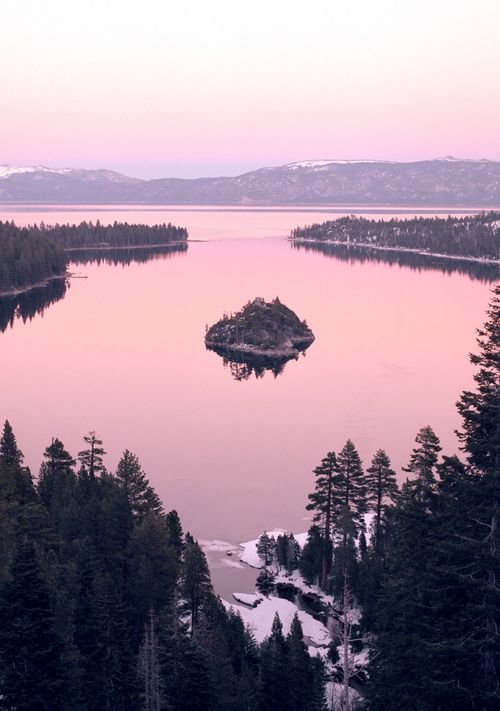 We have our oceans, yes, and they're all stunning. But we also have amazing lakes! One of the nicest is Lake Tahoe! If you find yourself there, make sure you check out Emerald Bay!
---
11

Bixby Bridge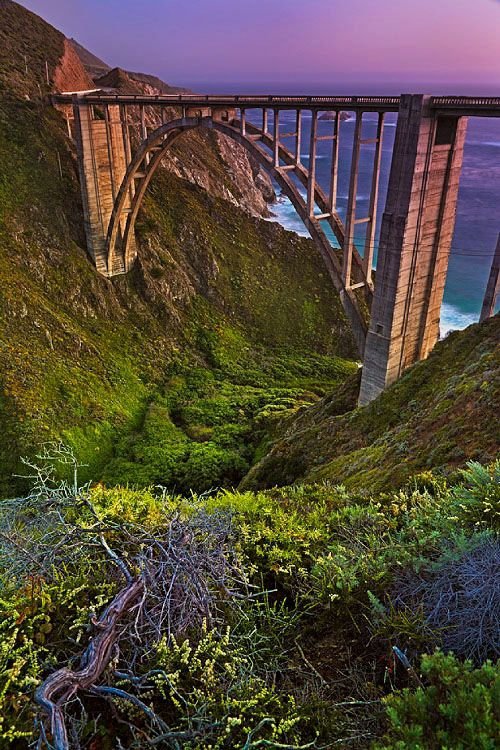 Bixby Bridge is a portion of PCH which you absolutely must see for yourself! Like most sites, the photo doesn't do the experience justice!
---
12

San Simeon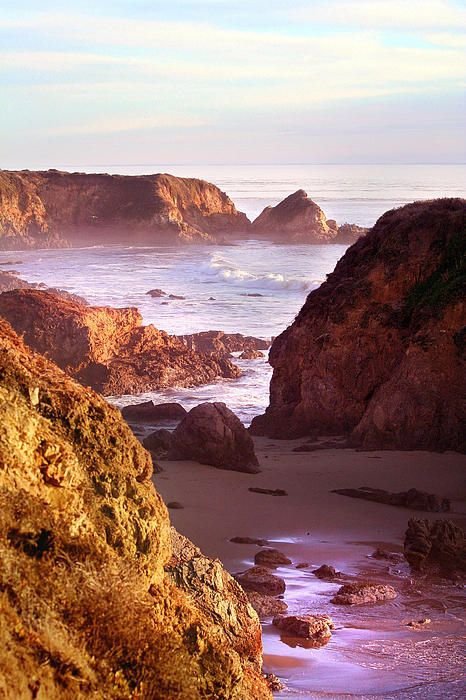 Maybe it has to do with the fact that I was just there last weekend, but San Simeon is truly something else! It's one stop you should make on PCH. It's more secluded and serene than most beaches, and just a few minutes away from Hearst Castle.
---
13

Hearst Castle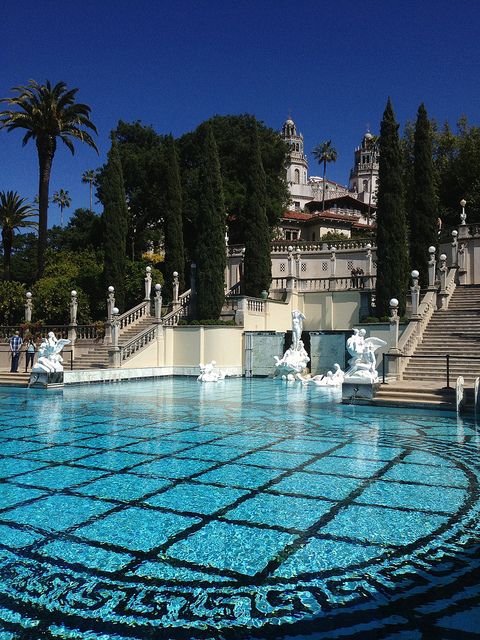 Speaking of which, smack dab in the middle of California lies Hearst Castle. This preserved, unfinished—yeah, that isn't the whole thing— 20th century mansion deserves the title of castle for it's massive size, intriguing history, and unmatched scenery. From the castle, you'll have a great view of San Simeon as well as the rolling hills surrounding the castle.
---
14

Moss Brae Falls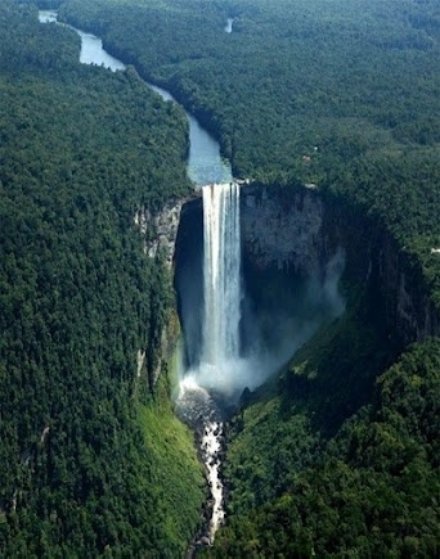 Near the Oregon boarder, you'll find Moss Brae Falls. This is one of the most scenic waterfalls in the U.S. by far!
---
15

Yosemite National Park Waterfall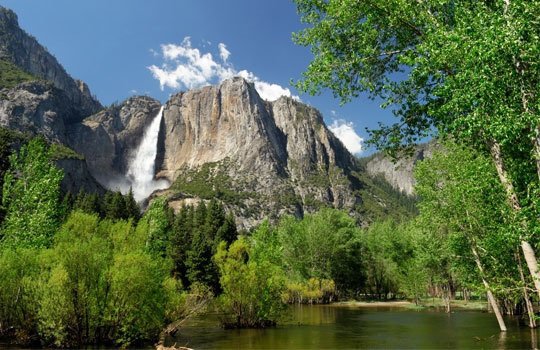 We have no shortage of waterfalls here, along with our other natural wonders! Another visually striking waterfall is found at Yosemite National Park.
---
16

Avenue of the Giants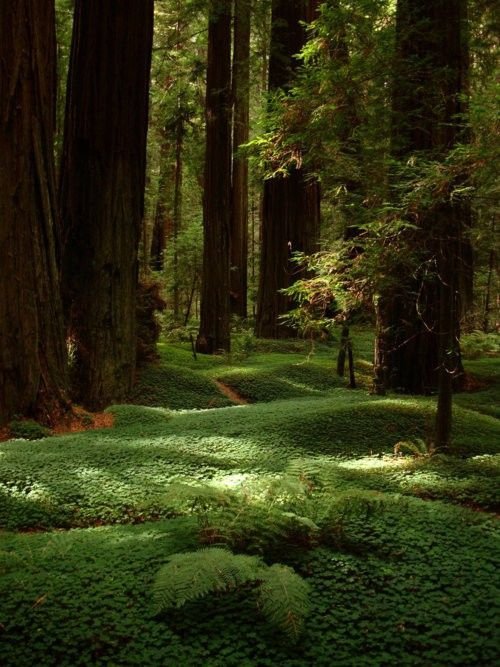 While some east coast states may have us beat in the skyscraper department, we certainly take home the prize for most impressive Redwoods! 51,222 acres of these green giants make up a 31-mile portion of old Highway 101.
---
17

San Luis Obispo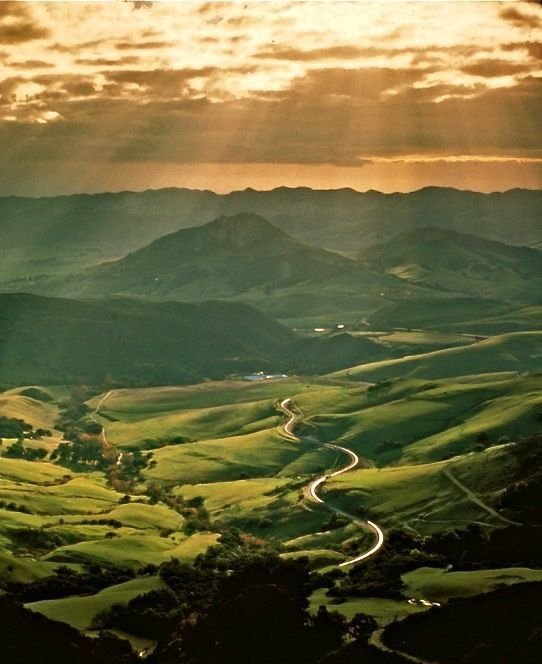 This gem of a city isn't given as much credit as it should be! It's a serene, central California town that's perfect for just getting away from the hustle and bustle of life for a few days.
---
18

La Jolla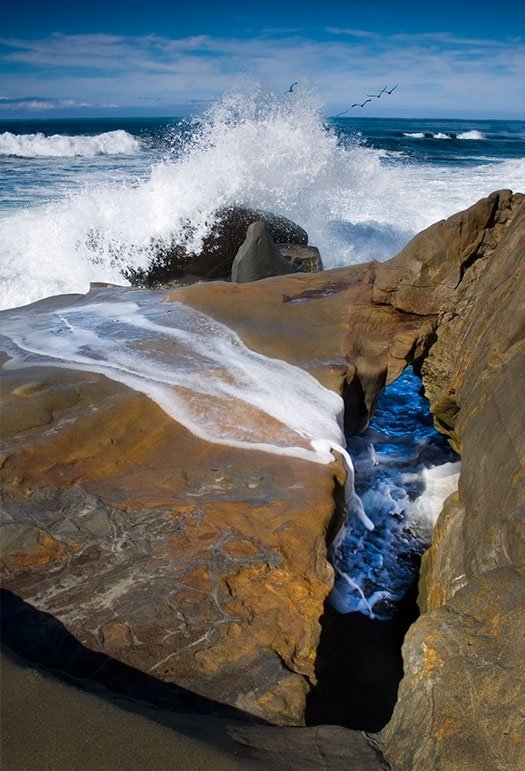 Face it—California just does beaches better! La Jolla is one of those places that proves exactly that!
---
19

The Japanese Tea Garden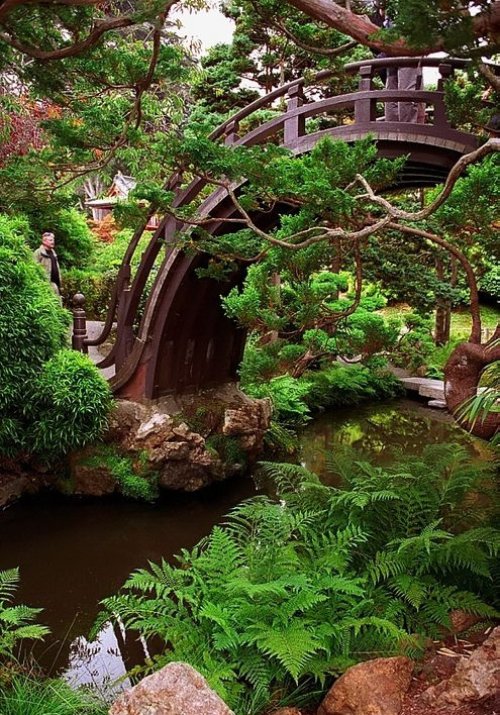 A quaint NorCal getaway is the Japanese Tea Garden. Located in Golden Gate Park, it's close to the city, but still transports you to a whole other world.
---
20

Mono County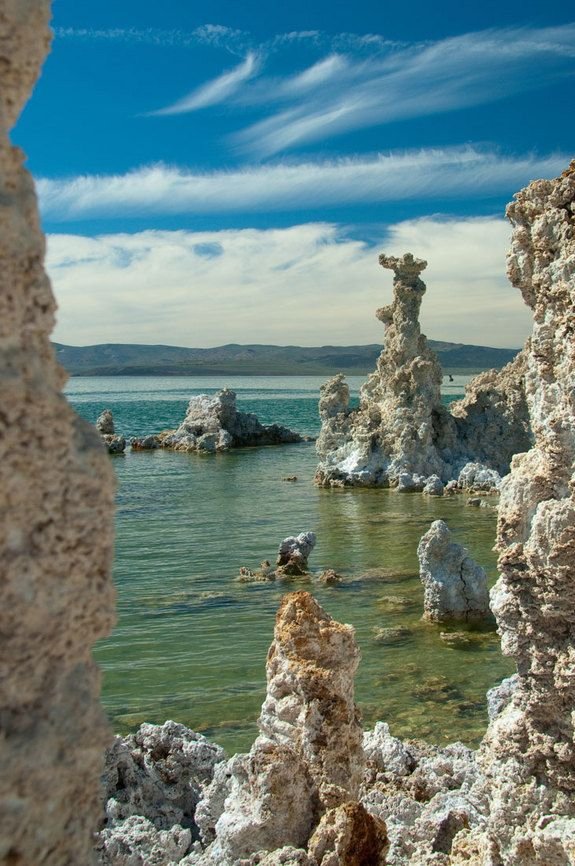 Just north of Yosemite, you'll discover this phenomenal place! In Mono County, there is a 760,000 year old saline lake that is sure to astonish you!
To anyone who's ever thought that California isn't the place for you—think again! We have a little bit of everything, don't we? It's hard to choose, but which place would you like to visit most?
More
---
Comments
Popular
Recent