The thing I love about water parks is that it doesn't matter how old you are, all that fun water based stuff just takes you right back to being a kid again. There's just something about splashing around in water that is timeless and makes you feel timeless too. There's a huge number of water parks around the world and here are some of the best:
---
1

Aquatica in Orlando, USA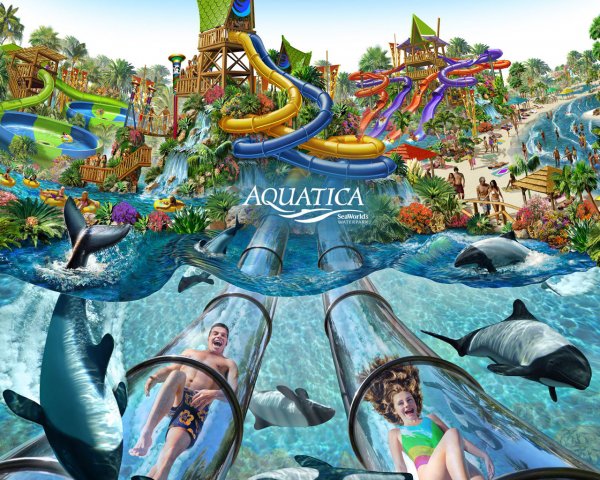 One enormous pool is usually enough for people to have a great time at a water park, but Aquatica amazes you with two large ones built side by side. Take the Dolphin Plunge slide to go through a dolphin-filled aquarium or show some courage to take on the Omaka Rocka water slide to go through a series of flumes and funnels. Or, spend time exploring more than 60,000 species of plants in South Seas-inspired gardens. You will love every minute of it.
---
2

Aquaventure Waterpark in Dubai, UAE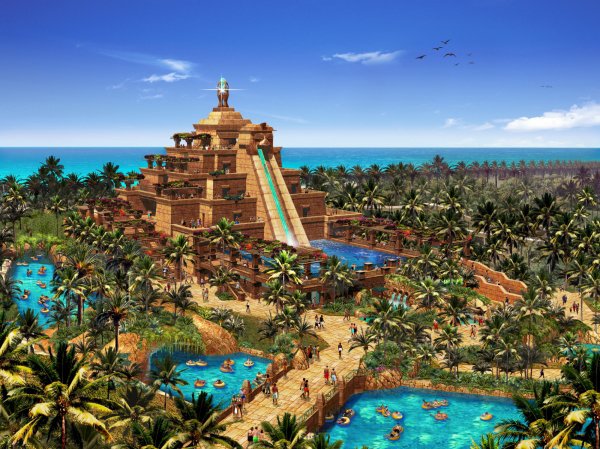 At Aquaventure you can experience the thrill of riding the world's widest water slide. This is one of the best water parks in the world and is also home to the Middle East's longest zip line and the Middle East's longest river ride. You can enjoy other great attractions including a private beach, several water coasters, and the Shark Lagoon that gives you the chance to hand-feed rays.
---
3

Beach Park in Fortaleza, Brazil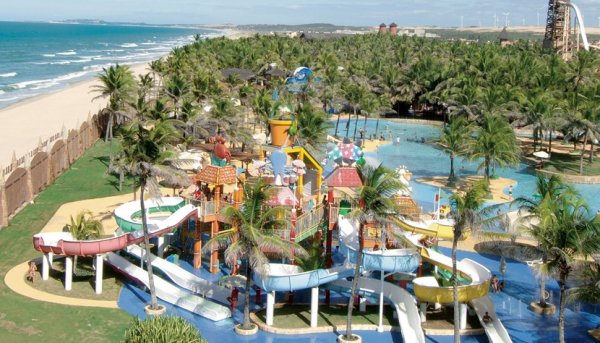 At 135feet/41 meters, Insano at Beach Park is the world's tallest water slide – it's the fastest as well, as riders can attain a speed of 65 mph. And hold your breath cos even more adventure awaits at an equally petrifying half-pipe slide, Kalafrio. There is a huge big top-themed play area for kids, as well as the Acqua Show, with eight water slides, water cannons, and synchronized water jets.
---
4

Siam Park in Tenerife, Spain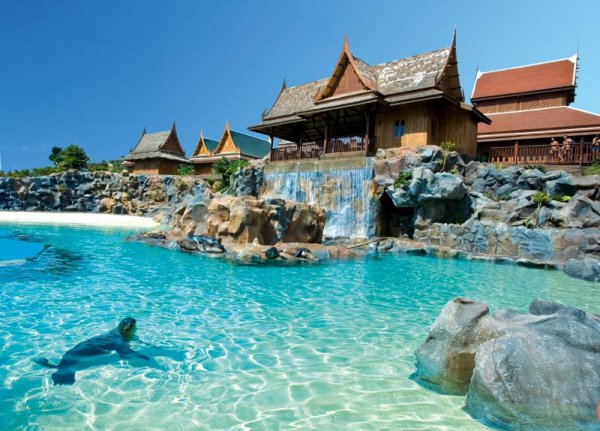 Often touted as one of the best water parks, and certainly among the very best in Europe, Siam Park sprawls across an area of about 185,000 square-meters. You will love the gigantic, almost vertical, 27m drop on the Tower of Power, which is probably the best of all water slides here. It takes you through an aquarium of sharks and stingrays, which makes it even more fun.
---
5

Watercube Waterpark in Beijing, China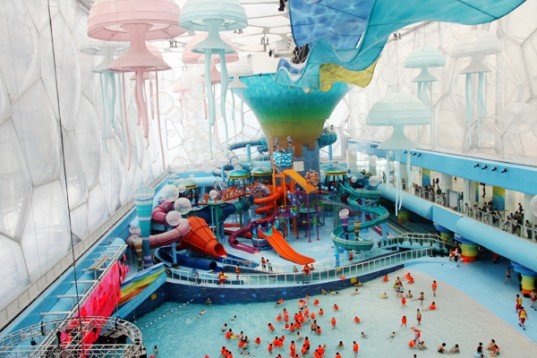 The highlights at Watercube include the Aqualoop slide and the funnel-shaped Tornado ride. Bulletbowl is yet another cool offering, as you shoot down an enclosed slide into a humongous bowl. Enjoy all this and more at this water park!
---
6

World Waterpark in Alberta, Canada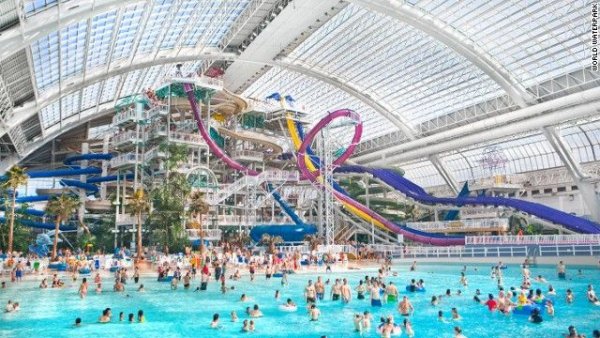 Ranked as the second largest indoor water park in the world, you can splash about and enjoy 2.7 million gallons of water here. Other attractions include a bungee jump tower hanging over the largest indoor wave pool, Blue Thunder, and a looping water slide.
---
7

WaterWorld Water Park in Ayia Napa, Cyprus
At WaterWorld Water Park you will feel as if you've traveled back in time with a theme of Ancient Greece. The theme is definitely a highlight of this park, but you will find several rides and chilling areas in this island-style setup. All action junkies will love rides like Aeolos Whirlpool, Apollo's Plunge, Kamikaze Slides, and the Fall of Icarus, while others can have fun at Poseidon's Wave Pool, which features Greek ruins, shipwrecks, and geysers.
---
8

Yas Waterworld in Abu Dhabi, UAE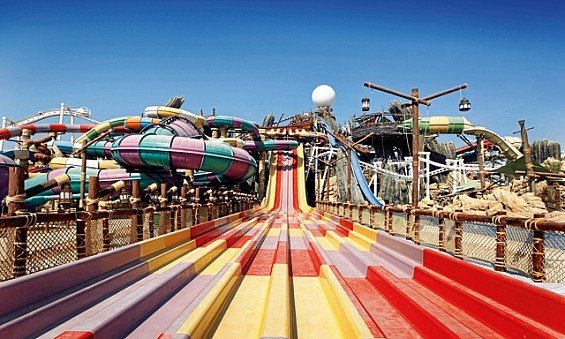 It's one of the very best water parks in the world with exceptional rockwork and visual themes, and a sensational overdose of slides. With more than 43 rides to choose from, you will never run out of options. The scariest of them all is the Liwa Loop, a vertical ride that makes it terrifying for the thrill seekers, especially when the floor disappears beneath your feet after a nerve-racking countdown. Dawwama, a hydro-magnetic-powered slide and the Bandit Bomber, a water coaster, will keep you entertained for sure.
---
9

Caribbean Bay in Gyeonggi-do, South Korea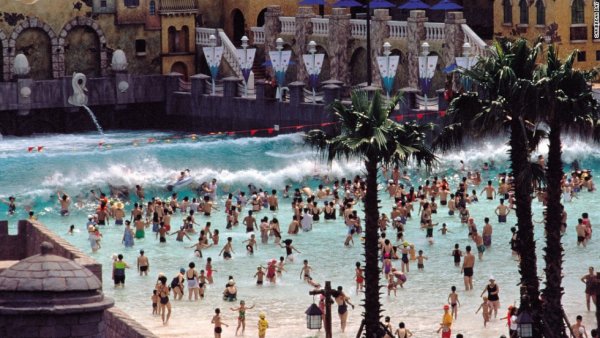 Enjoy a gigantic wave pool or try one of four looping water slides at this water park, with other amazing attractions, including hot spring pools. Feeling a bit tired after all the excitement? Go grab some shut-eye in park's sleeping rooms equipped with beds created from energy-boosting jade.
I am such a water baby and have to be dragged away from the fun of any water park, big or small. I'd love to hear which water parks you've visited and why you loved them. Please tell!
More
Comments
Popular
Recent