Just when you thought your bucket list of places to visit was long enough, here I am again with another set of jaw-dropping destinations. The places I'm sharing with you today are among the most jaw-dropping on the planet; so jaw-droppingly awesome and spectacular that they almost seem out of this world.
---
1

Reed Flute Cave, China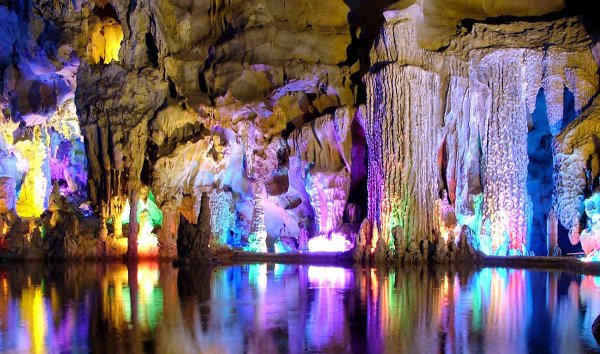 Clearly a land of superlative destinations everyone must visit before they die, China's Reed Flute Cave in the Guilin province is right up there with Australia's Great Barrier Reef in terms of natural wonder and jaw-dropping geological quality. Filled with geological formations of outstanding beauty, the cave seems like a depository for stalactites and stalagmites created over millennia by water running over limestone, a water god carving out his own unearthly sculptures in the process.
---
2

Pamukkale, Denizli Province, Turkey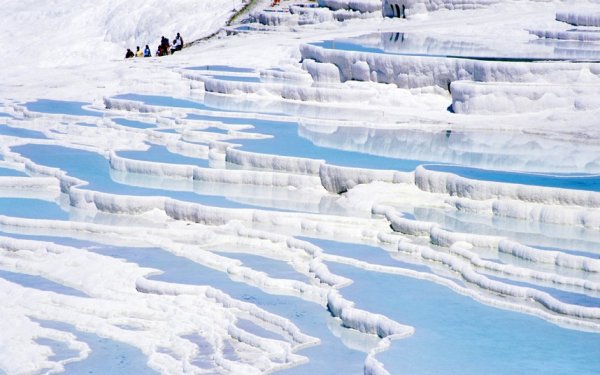 Formed by hot springs and travertines, the naturally occurring terraces surrounding the ancient Byzantine city of Pamukkale look like a snow-covered staircase leading all the way to Asgard's hallowed halls. It's one of the few heavenly places modern-day Valkyries can explore on foot without incurring the wrath of Thor.
---
3

The Atoll from Outer Space, the Maldives, Indian Ocean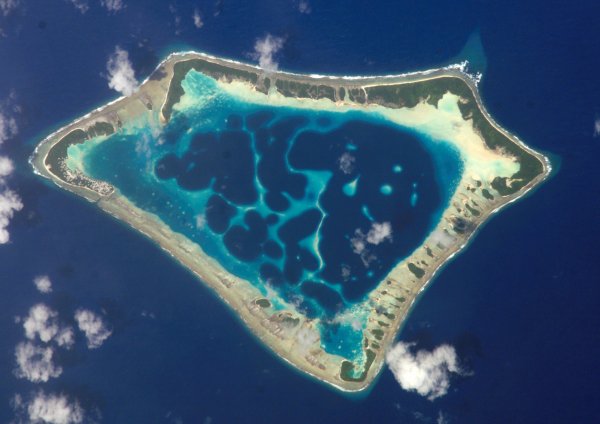 Looking like the setting for a sequel for the movie Interstellar, a scary water-logged world floating somewhere in outer space, the 26 natural atolls of the Maldives are by contrast very friendly and one of the most beautiful places on Earth. You'll only encounter welcoming locals with big smiles, not aliens keen to eat you, that's a promise!
---
4

Metropol Parasol at Setas De Sevilla, Spain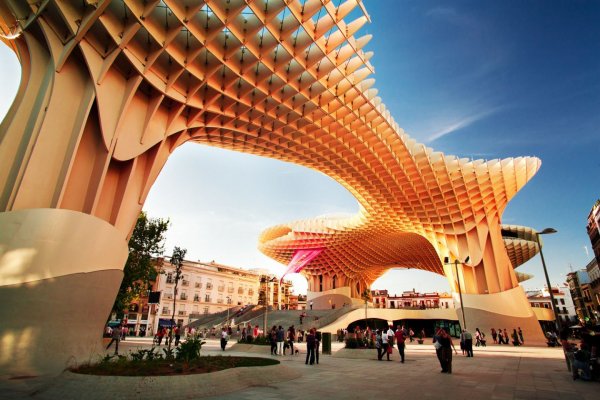 Sticking with the theme of destinations out of this world and near outer space experiences: the world's largest wooden structure at Setas de Sevilla will provide you with a truly "alien" background for your social media pictures. Originally created in 2011 as a canopy over a busy Andalusian shopping district, the Metropol Parasol looks more like a model for the next International Space Station.
---
5

White Sands National Monument, New Mexico, USA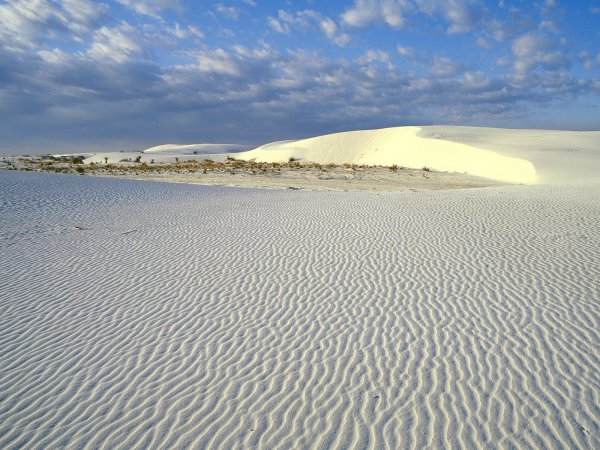 Stretching for 275 miles of the New Mexico desert, the planet's largest gypsum dune field is not only a stunning - and glistening - background for show-off selfies, it's a place where surf-mad dudes and babes can enjoy a helluva ride on the slopes without a hungry shark in sight.
---
6

Zhangye Danxia Mountains, China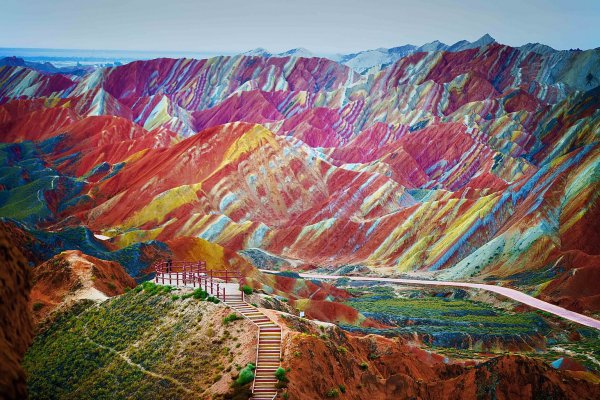 Found nowhere else but in China, the red layered rock face of Zhangye Danxia Landform Geological Park in the country's Gansu Province offers travelers an undulating landscape of vivid colors that is said to become even more vibrant in hue after rains. It really is as if Mother Nature enjoyed herself immensely with her paint palette that day.
---
7

Vermillion Cliffs National Monument, Arizona, USA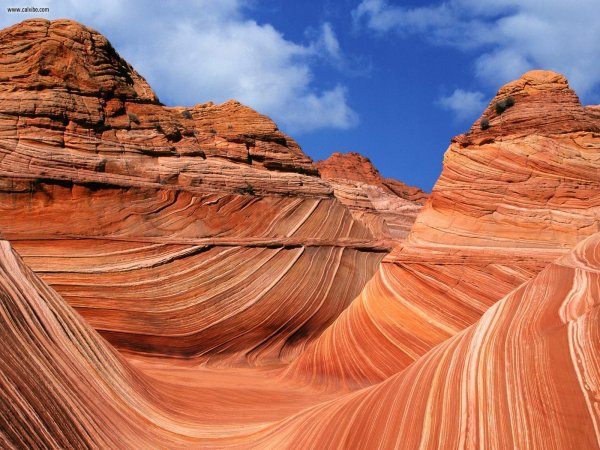 Vermillion Cliffs National Monument's enormous wilderness is breathtaking. Some parts of this 280,000-acre scenic landscape are so harsh and unrelenting in nature that you'll need a permit just for hiking there, never mind climbing, camping or taking selfies with bears, eagles or wolves grinning over your shoulder! Be prepared to tackle elevations that range from 3,100 to 7,100 feet, wearing sturdy hiking boots, not fashionista sandals.
---
8

Salar De Uyuni, Bolivia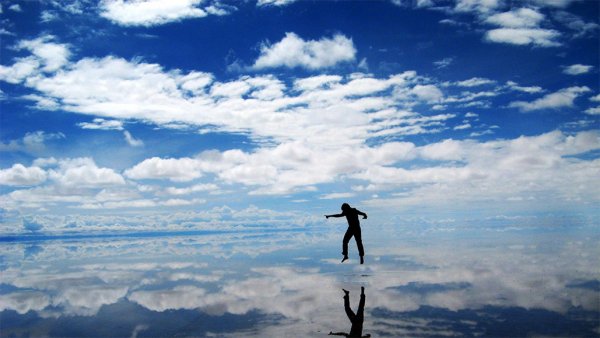 A truly incredible sight, the Bolivian salt flats are the largest in the world. But they look out of this world. The sky and the ground seem to merge into one and it's no wonder it's become one of the favorite playgrounds for photographers who wish to bend perspective. As well as being incredibly beautiful, it is also a harsh environment and despite the number of tourists and tours, there are no amenities, which adds even more to the feeling of isolation under open skies.
Well, I'm in trouble. I've only been to one of these places (Sevilla) and my poor bucket list is already groaning under the strain of entries. Oh well, a few more can't hurt …
Have you been to any of these magical places?
More
---
Comments
Popular
Recent