As a native West Virginian, I like to pride myself on knowing some of the best West Virginia hotspots. Some of them are relatively well-known to folks down south, at least, while others really fly under the radar. For instance, as historically awesome and gorgeous as Harpers Ferry and New River Gorge are, you won't spot them on my list of West Virginia hotspots, because they're already pretty popular. Take a look at these surprising places, and give them a go the next time you're visiting the Panhandle or hankering for a taste of the mountains.
Table of contents:
1

Blackwater Falls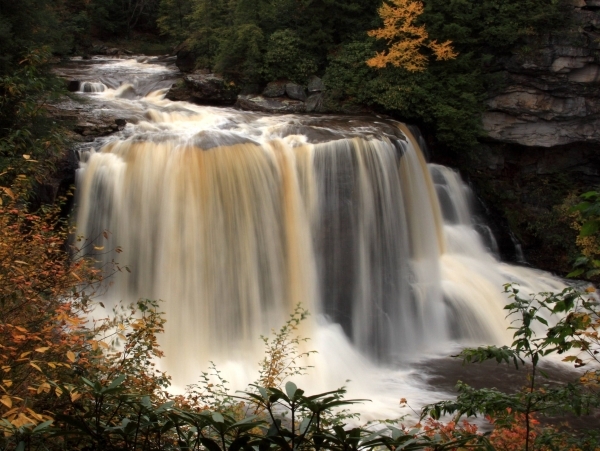 Blackwater Falls is one of the most gorgeous West Virginia hotspots you'll ever come across. Located in the small town of Davis, its biggest draw is its five-story waterfall, which is a stunning amber color. If you love the outdoors, the state park will be a dream come true. You can go camping, ride horses, hike through the forest and mountains, indulge in fishing and water sports, and there's even a petting zoo.
2

Seneca Rocks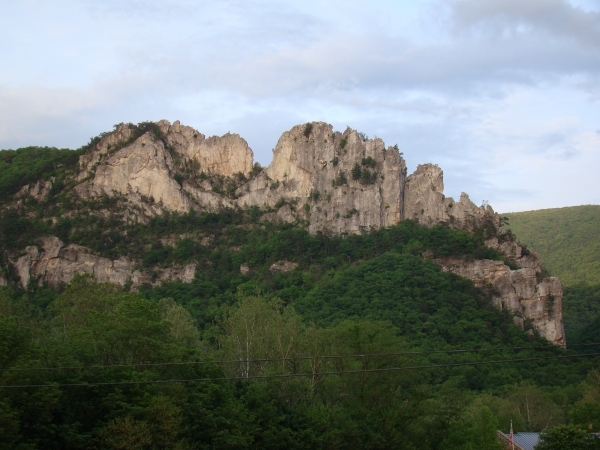 Seneca Rocks is one of my favorite places in my home state. My parents and I used to camp there, or rent one of the many picturesque cabins dotted around this area of Pendleton County. Seneca Rocks is in the panhandle, and while the rocks themselves are a true peak – actually the only one found on the east coast – there are myriad things to do even if you aren't a fan of rock climbing. In fact, there are amazing caves into which you can descend, with truly entertaining stories to go along with some stunning stalactites and stalagmites. While there, you absolutely have to hear the story of Snow Bird, and scope the Seneca Falls as well.
3

Blennerhassett Island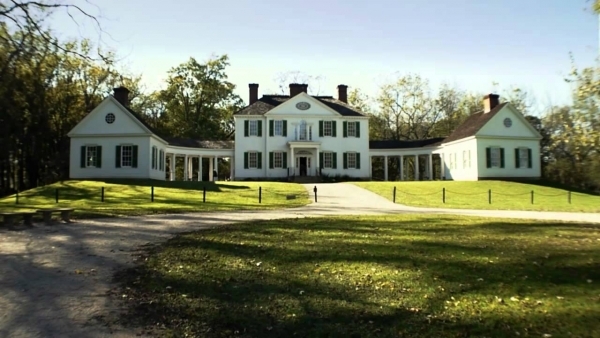 Blennerhassett is on – or rather in – the Ohio River, and it was an Indian settlement. The history here is just amazing, not just in terms of the settlement but also in terms of the dirty dealing that went on there. For example, while it was once called Backus Island, its name now is derived from Harman Blennerhassett, who played a part in the treason conspiracy spearheaded by Aaron Burr. You can even visit the house where the plot took place.
4

Wheeling/Moundsville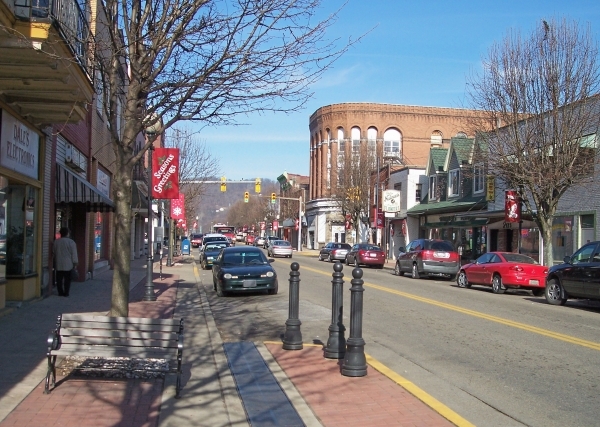 Wheeling is simply a charming place, with beautiful Victorian architecture all over the downtown region. Even better is Moundsville, a nearby town, where you'll find the biggest Adena burial mound in the entire country. You've got to visit the museum for the full story about the Adena tribe.
5

The Myth of the Mothman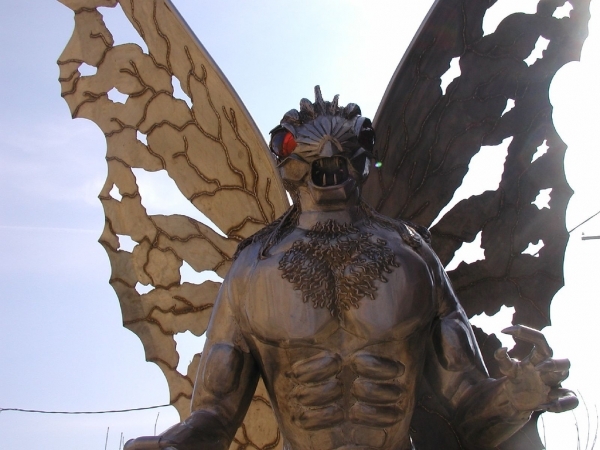 If you've heard about the Mothman or watched the documentaries, you have to already be intrigued, right? The film starring Richard Gere was actually pretty cool too, but it's nothing compared to the real story. Although the Mothman hasn't been seen in the region of Point Pleasant since the late 1960s, you'll still hear stories about his appearances – and about the tragic events they foretold. At the very least, it's really something to see the statue memorializing his massive, creepy figure. Head there in September and you can even take part in the Mothman festival.
6

Charles Town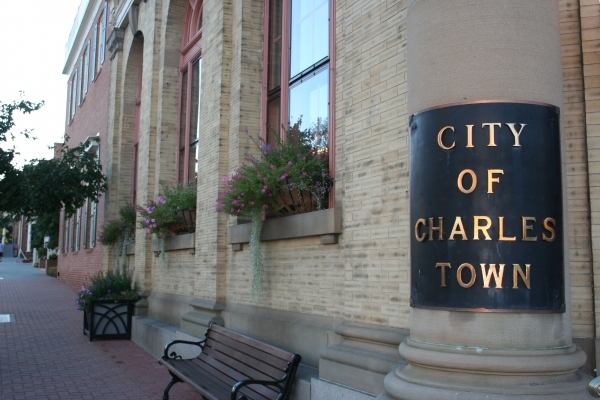 Not to be confused with Charleston, my home state's capital, Charles Town is a wonder unto itself. It was founded by Charles Washington, younger brother of George, and it's absolutely gorgeous. It's quaint and charming and filled with neat little tidbits from history. For instance, John Brown's trial was held at the Courthouse, and the Shenandoah Valley Campaign was born there, between General Grant and General Sheridan. Head there in September and you can also enjoy the Heritage Festival.
7

The Coal Heritage Trail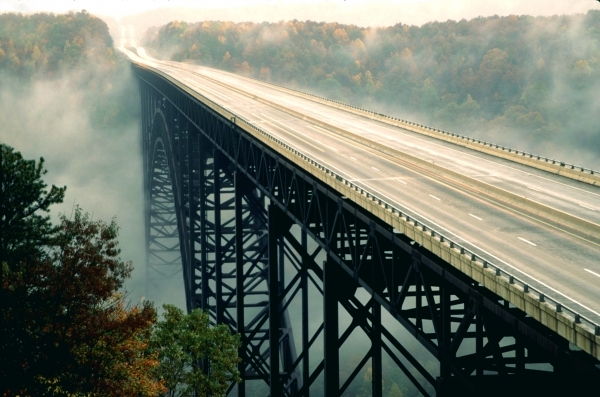 Take a trip from Bluefield to Beckley, which is quite near where I grew up, and you'll get an in-depth dose of the history of West Virginia's coal mining legacy. The Coal Heritage Trail is both informative and heartbreaking, especially if you've ever known or loved anyone who had to work down in the dark, dank, and dangerous mines simply to make a living. Visiting the Exhibition mine will bring this home to you even more.
8

Helvetia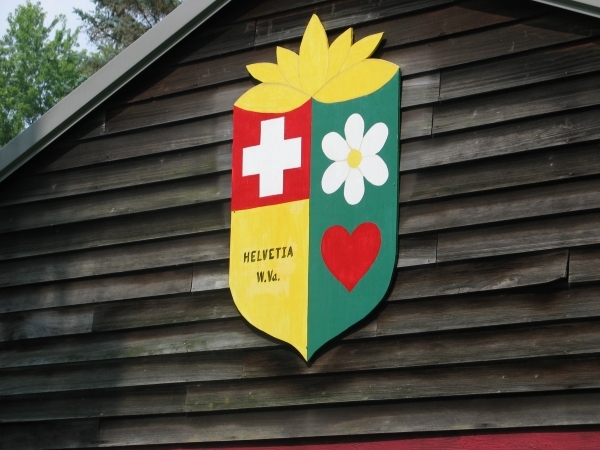 Helvetia is another one of my favorite West Virginia hotspots. It's incredibly small, notable because it was settled by Swiss immigrants in the 1800s. It's still a largely Swiss community, keeping up with down home traditions and making sure all the buildings are fully restored. You'll go through lots of back roads to get there, but that's part of the fun – just mind the curves.
9

The Hatfields and the McCoys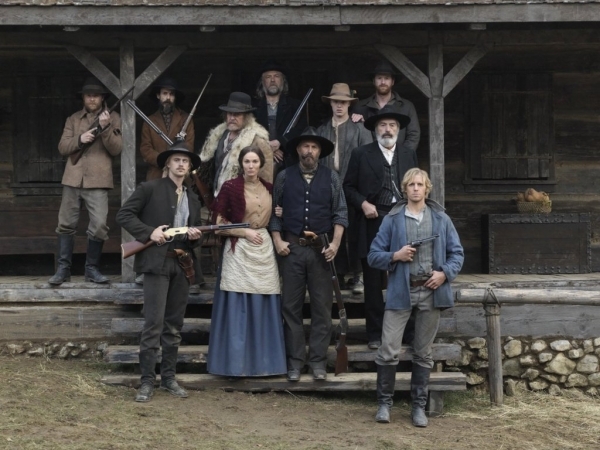 Along with Kentucky, West Virginia is the site of the ongoing feuds between the Hatfields and the McCoys. Historically, the Hatfields call West Virginia home – much to the dismay of my own family, because we make up a contingent of original McCoys who somehow ended up in enemy territory. Forget the reality shows on various learning channels; you can visit the sites of epic blood battles yourself, talk to a few Hatfields and a few McCoys, and judge for yourself whether or not that legendary feud is really over.
I lived in West Virginia from birth until I turned 13, and it's still one of my favorite places in the world. I spent many of the happiest moments of my childhood in these places, and look forward to someday taking my children to each one. Let me know some of your favorite West Virginia hotspots – or share some of your favorite hometown treasures!
Please rate this article