If you are a responsible tourist you are going to love green travel in Belize and the wealth of experience this Central American country holds. The advantage that developing nations have when boosting their travel and tourism trade is they can start with a relatively small carbon footprint, unlike established tourist countries that have to undo and change years of environment-unfriendly development. Belize has plenty of natural attributes to bring to the sustainable and responsible travel party and we're waking up to how marvelous travel in Belize is.
---
1

IXCACAO Maya Belizean Chocolate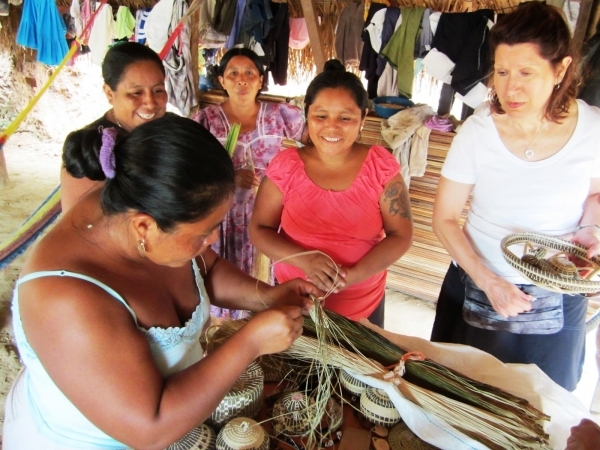 Cacao farming is indigenous to Central and South America and can be one of the most sustainable farming practices available, with trees able to produce for up to 60 years! This farm is located in the Toledo district of Belize, in the city of San Felipe, and does not use electrical devices in their harvest. Visitors can participate in a chocolate making demonstration and taste unsweetened cocoa. No travel in Belize would be complete without this unique experience.
---
2

Splash Dive Center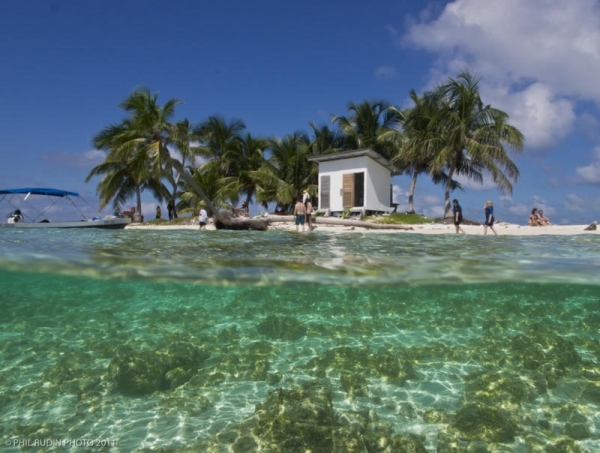 Belize is home to the second largest barrier reef in the world, and divers travel to Belize from around the world. Splash Dive Center and other companies practice sustainable diving by training tour operators in environmental protection practices, like ensuring that visitors do not disturb the underwater habitat. They also pay it forward by training local Placencia kids in sustainable scuba diving
3

Actun Tunichil Muknal (ATM) Cave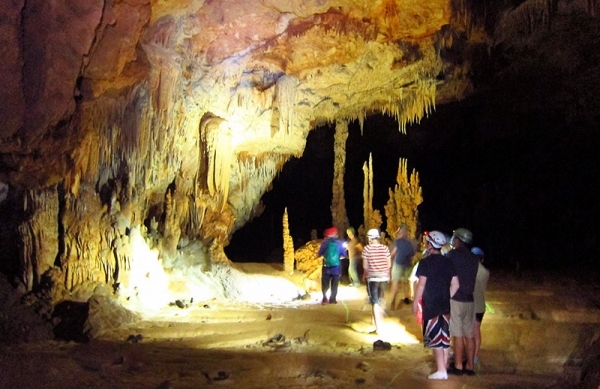 This archaeological site was central to Mayan spiritual history. It was the home to important rituals, and later, human sacrifice. After a 45 minute jungle hike, trained guides lead small groups past stalactites, broken ceremonial dishes and sacrificial bones – including one complete female skeleton. Tours walk and swim through water. Even though this is one of the most important attractions in Belize, only a small group of guides approved by the Belize Department of Archaeology can conduct tours, so be sure to plan and call ahead.
---
4

Organic Farm at Chaa Creek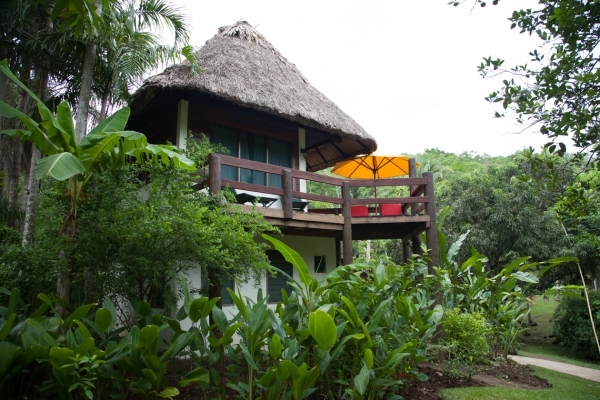 This is a massive 365 acre nature preserve property. The grounds include a butterfly farm, rainforest and expansive organic farm. You can ride horseback out to the fields of fragrant lemongrass and past worm trays. The owner uses traditional Mayan methods of ecosystem sustainment and crop growing, and his resulting success provides most of the herbs and vegetables used to feed the animals and supply their restaurants. Naturalist guides are available to help visitors get to know the land.
---
5

Maya Homestay

One of the most wonderful travel experiences in Belize is to take part in a once in a lifetime opportunity to stay with a Maya family and experience firsthand their traditional village life. The families welcome visitors into their homes for about $10 per night. Guests participate in daily activities like weaving, retrieving coconuts for water and farming. The area is located about an hour from the Punta Gorda airport in the village of San Jose, and travelers should know that there is no electricity or running water. Anticipate a bumpy ride over. Participants are also encouraged to bring water filters and flashlights.
---
6

Jungle Tours

Half of Belize is covered in rainforest and home to hundreds of plant and animal species. Much of the jungle remains unexplored, but there are several ecologically conscious tours companies available for hire. During your travel in Belize, look for guides who promote conservation of the environment and preservation of the unique plants and animals who live there. The emphasis should be on minimal human impact – like keeping hands off the wildlife, taking only photographs and making sure no trash is left behind.
---
7

Xunantunich

Travel to the Guatemalan border about 80 miles outside of Belize City to find this well preserved site. It easily ranks among the most impressive Mayan ruins in the whole region of Central America. Much of it remains unexcavated, but visitors can see a pristine frieze. The site is rumored to be inhabited by a female spirit, the "Stone Woman," and the name refers to her legend. Some claim to have seen her disappearing into the stone wall of "El Castillo," the second tallest structure in the country.

Travel to Belize and you'll find a humble, beautiful country eager to welcome and please its visitors. As this list of things to do in Belize has focused on green activities, it hasn't mentioned that in fact, Belize also has a stunning coastline, and sticking with the green theme, there are plenty of environmentally friendly and sustainable resorts if you want a fabulous beach holiday. Have you been to Belize? Was it amazing?
---
Comments
Popular
Related
Recent