Cruising continues to grow in popularity and river cruises are a fun way to see some of the world's great places. So the trip doesn't take place on a liner as big as a small city but river cruise ships are well facilitated, and what's not on board is in the ports of call anyway. River cruises can be a gentle meander through the most glorious scenic countryside, or can take in vibrant and culturally rich towns and cities. With many of the world's greatest cities sitting on rivers, there are plenty of options for a hassle-free, carefree holiday. Here's some river cruises that might rock your world.
Table of contents:
1

American Exploration Lewis & Clark Style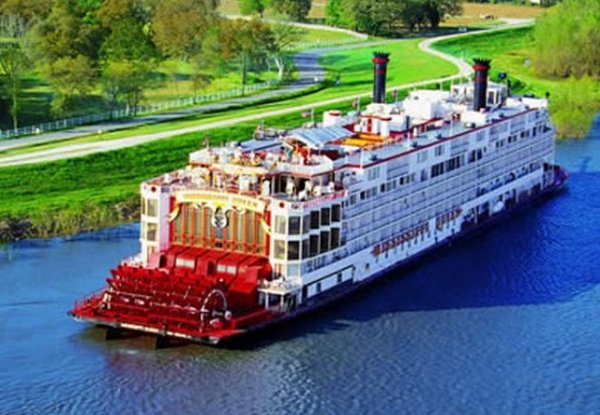 Following the success of Deep South cruises along the Mississippi River, the American Queen Steamboat Company is now offering river cruises to take in the spectacular scenery of the Pacific Northwest. The Lewis & Clark in you will surely be roused as you explore the Columbia and Snake rivers, which were along the route of the famed duo's exploration in the early 1800s. Instead of trekking the long journey west, you'll enjoy the area's wildlife while relaxing aboard the paddlewheel steamer, sampling wines. Not too shabby for an expedition.
2

European Sampler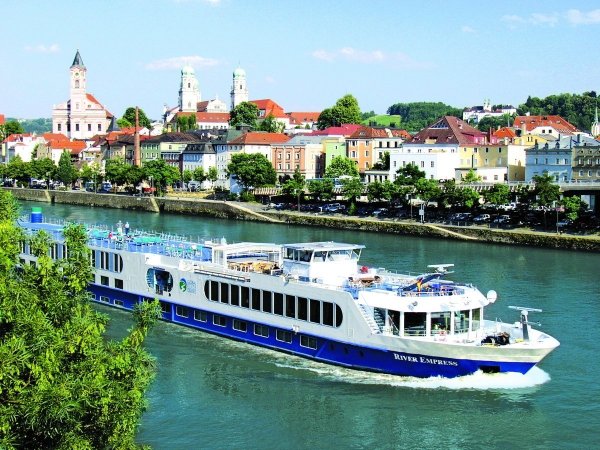 If you're looking to see as much of Europe as possible, Scenic Cruises may be the line for you. The routes are often action-packed with itineraries that include a multitude of excursions – including a medieval-style banquet in Marksburg Castle in Germany – and unbeatable amenities, including open bar. The 14-night Jewels of Europe itinerary runs along four of Europe's waterways the Rhine, Danube, Main, and Main-Danube Canal. The route stops at ports in Germany, Austria, the Netherlands, and Hungary, with optional excursions that include the Czech Republic and Slovakia.
3

Portugal Wine Country Sailings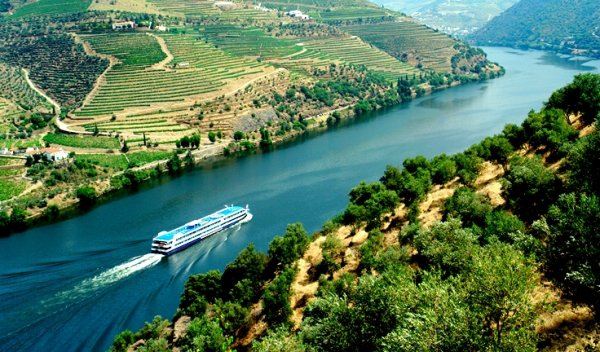 If you're a wine-o, then this cruise is for you. DouroAzul, Portugal's primary river cruise operator, explores the center of Portugal's wine country, the Douro River Valley. The illustrious Queen Isabel contains a spa, a heated swimming pool, and a fitness center, as well as a gourmet restaurant for those foodies out there. The Douro River Valley itinerary often includes a seven-night sail, which is routed between the Spanish city of Salamanca and Porto, along the Atlantic coastline. This riverboat cruise passes through beautiful wine estates and vineyards, and includes excursions which explore Portugal's port wines and delectable cuisine. You will also have the chance to see at least five UNESCO World Heritage Sites, including Porto's Ribeira district and Alto Douro wine region.
4

China's Yangtze River Cruises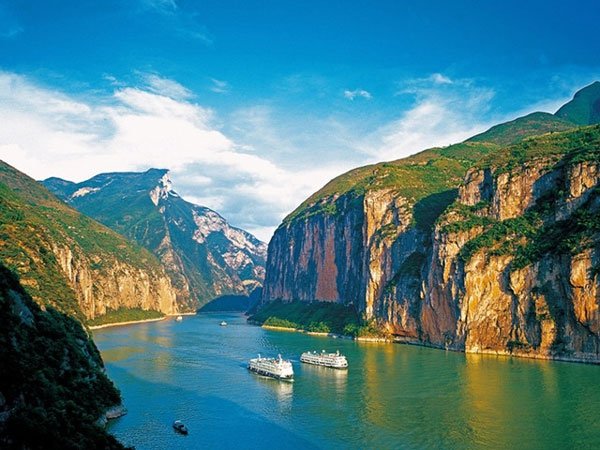 Uncover the mystery of the orient aboard a Yangtze river cruise. Several lines offer cruises for varying budgets, all of which take you through the spectacular Three Gorges dam. You will enjoy expeditions which include haunting pagodas, visible through river fog, and age-old villages stuck in time. Though China's top historical sites (such as the Great Wall, the Forbidden City and the Terracotta Army) do not lie on the river's route, you can choose an escorted cruise holiday which will give you the best of both worlds in land and water travel.
5

Discover the Danube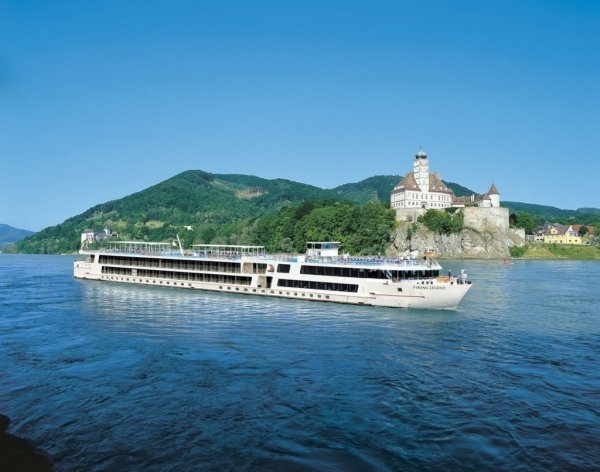 Aboard Avalon Waterways new Suite Ships, you will revel in the lap of luxury, with commodities including professional onboard cruise directors, hotel-style amenities and stunning panoramic views out of floor-to-ceiling windows. The Legendary Danube itinerary includes a seven-night sailing through Germany, Austria and Hungary, embarking from Nuremberg, stopping off in Regensburg, Passau, Linz, Melk, Vienna, and disembarking in Budapest. A number of Danube cruises include visits to Germany's fairy-tale castle, Neuschwanstein, as well as to the Hofburg Palace in Vienna. Some also offer a visit to Ludwig's birthplace in the baroque-style Nymphenburg Palace in Munich.
6

All aboard the Amazing Amazon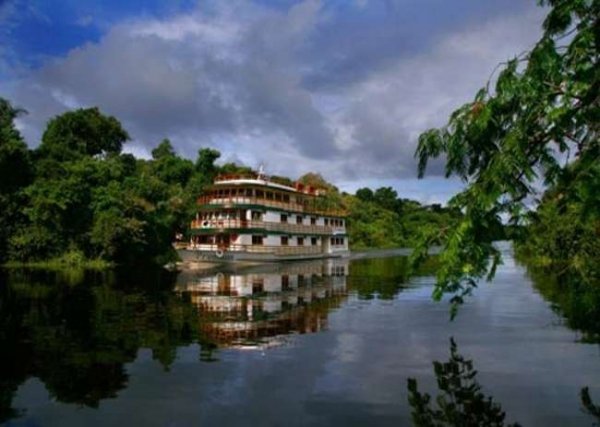 A river cruise along one of the longest rivers in the world will have you gasping at the sights; ranging from 6 foot wide water lilies to pink dolphins, from incredibly colorful birds to the astonishing wildlife ashore, an Amazon river cruise is a truly remarkable experience. Several lines run cruises up and down the Amazon, including Aqua Expeditions, which offers year-round cruises along the Peruvian stretch, featuring excursions to the Manatee Rescue Centre, as well as night-time wildlife safaris.
7

German Christmas Markets Cruises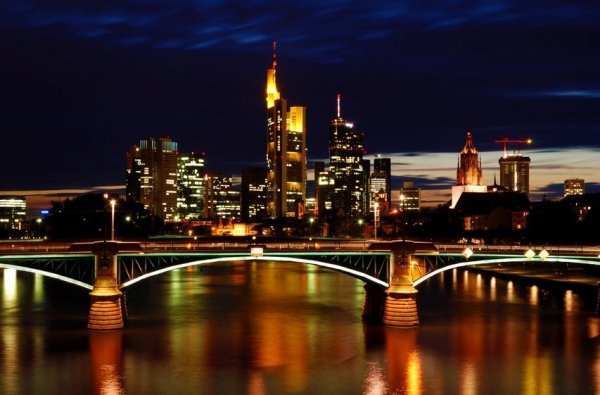 I know Christmas might seem a long way off but if you want to get away for the holidays, early booking is always advised. Take a journey through Germany on the world's largest river cruise operator, Viking River Cruises. You can escape to a winter wonderland aboard the luxurious 190-passenger Viking Odin or Viking Freya. The holidays could not be better spent than on a 6-night river cruise through a market-themed route, launching from Nuremberg, with stops throughout German ports, including Bamberg, Würzburg, Wertheim, and disembarkation at Frankfurt. What an exciting way to do your Christmas shopping!
Are you enticed by the idea of riverboat cruises?
Please rate this article