Swimming holes always make me think of my childhood; warm, sunny days, feeling free and abandoned and jumping into clear fresh water. In natural swimming holes there's no nasty taste of salt, no added chlorine - just crystal-clear freshwater that tastes like your favorite bottled water. Of course, there are also some gorgeous swimming holes that contain sea water and these can be just as fabulous as natural freshwater pools. Check the following list of 9 gorgeous swimming holes and find out if there is one somewhere within your reach.
---
1

Ginnie Springs, Florida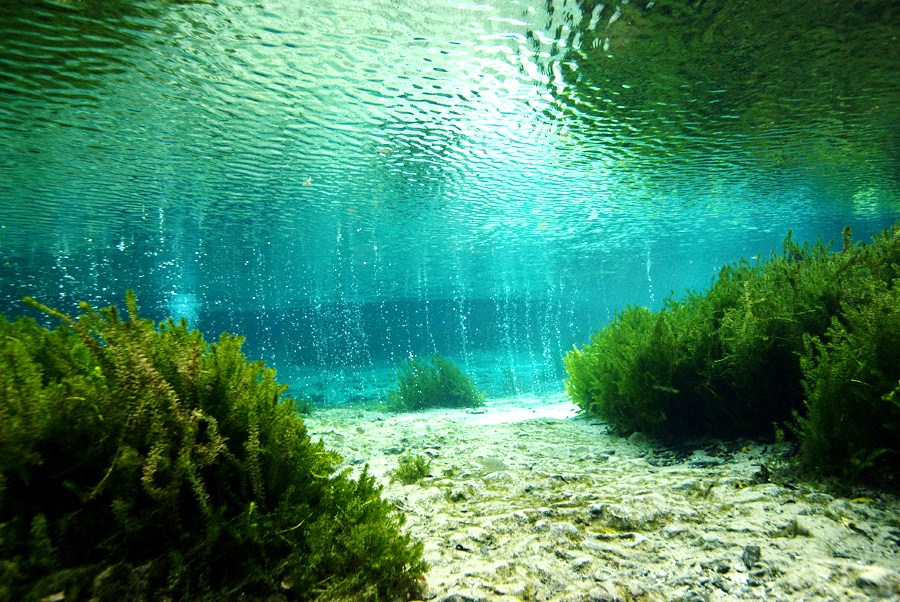 Allegedly, Jacques Cousteau described the water of the Ginnie Springs as the clearest in the world. This stunning place is one of the most beautiful natural freshwater pools found in Florida. Seven amazing springs are located in the town of High Spring, along the Santa Fe River. If swimming is not enough for you, there are a number of other activities offered, like snorkeling, scuba diving, cave diving and tubing.
---
2

Zacaton Cenote, Mexico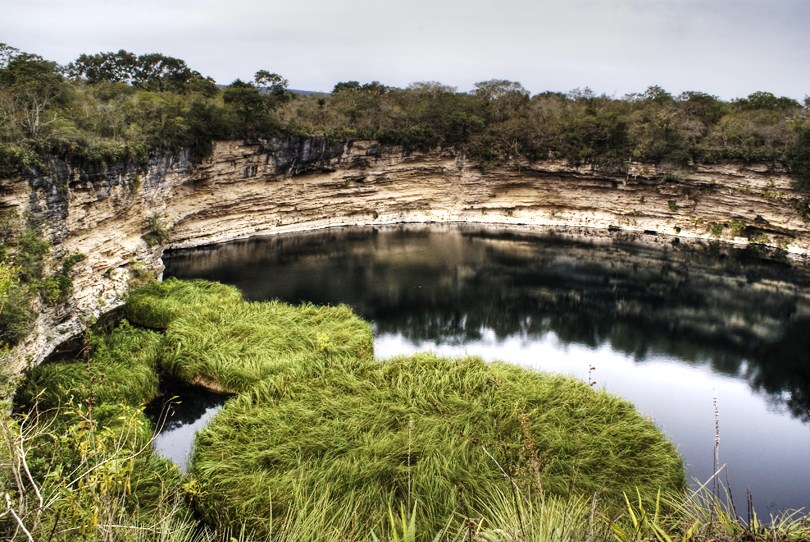 It is not quite clear if this magnificent sinkhole is accessible to us ordinary mortals, but we are allowed to dream of it, and divers have certainly made their way there. Zacaton Cenote is considered the world's deepest water-filled sinkhole. The incredible 1.112 feet depth had to be measured by NASA.
---
3

Dean's Blue Hole, Bahamas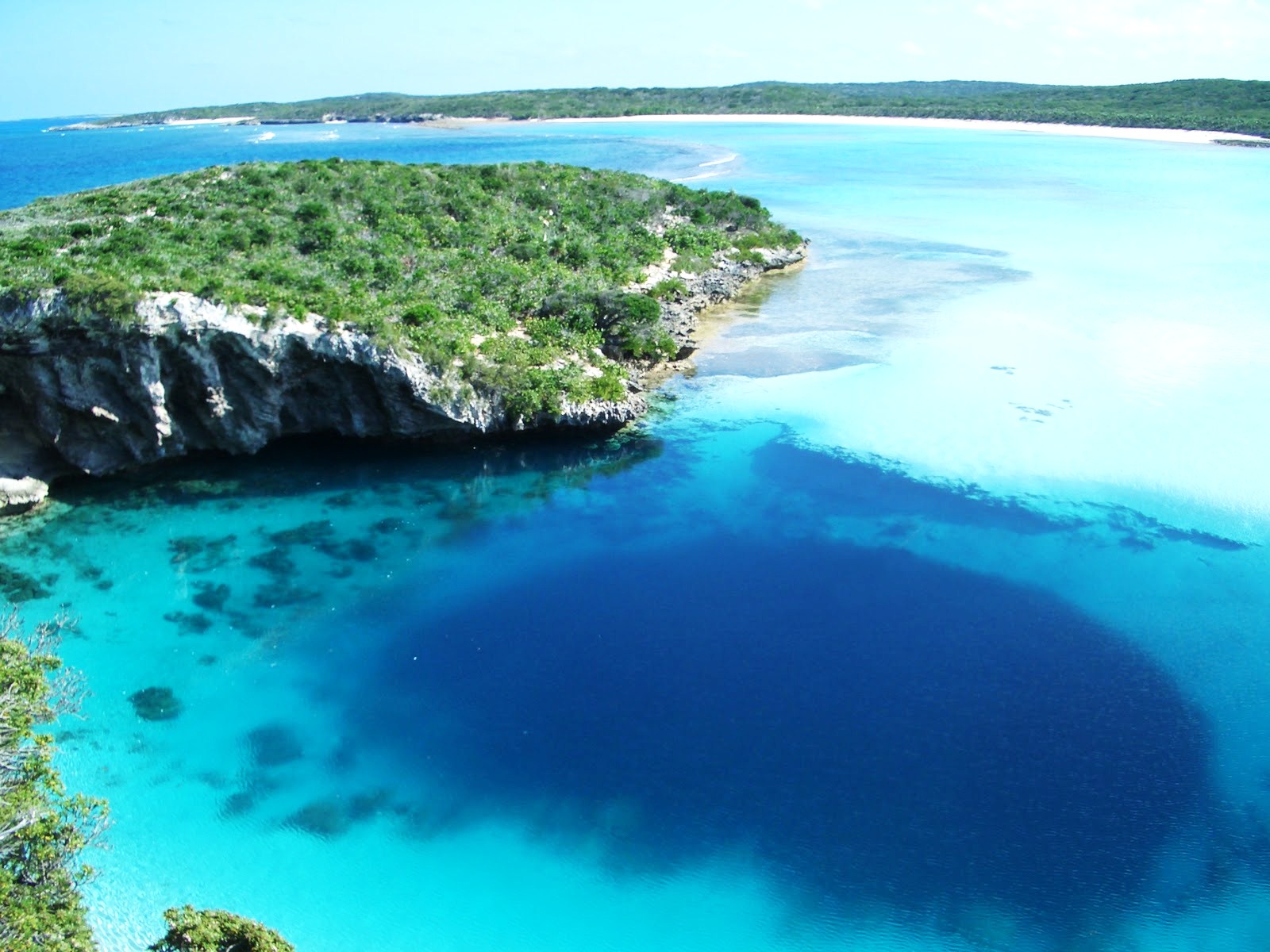 The 663 foot deep, 30 foot wide Dean's Blue Hole is the deepest seawater swimming hole in the world. It is found on Long Island in the Bahamas, in a bay not far from Clarence Town. It was created when melting waters after the ice age filled a cave. Free divers simply love this place - the world record in free diving was set right here.
---
4

Blue Lagoon, Iceland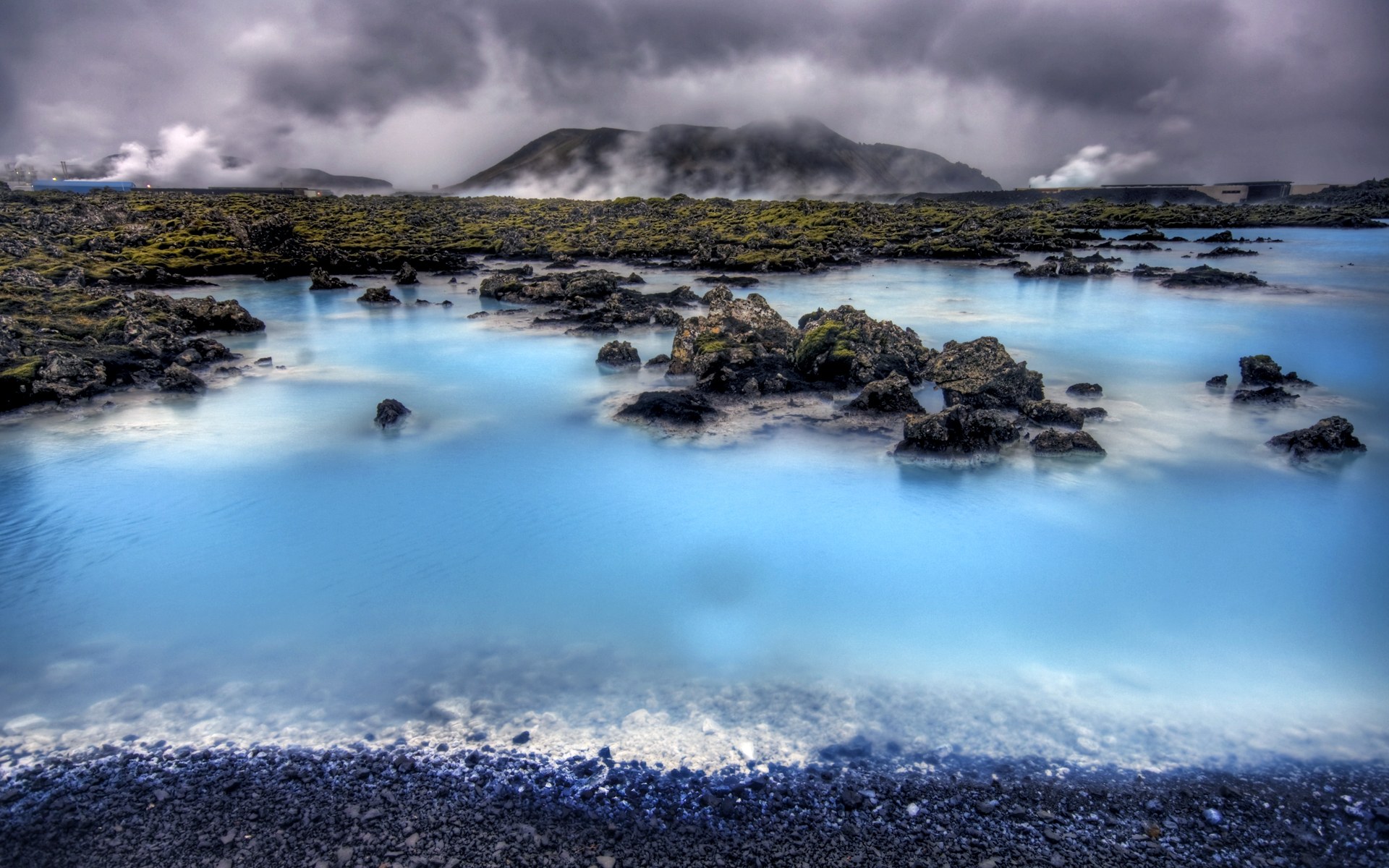 If you find yourself in Iceland and discover that climate is a bit too cold for your taste, there is a way to warm yourself up. Indulge and relax in the pleasantly warm geothermal springs of the Iceland's beautiful Blue Lagoon. The water contains lovely, rejuvenating minerals, some reputedly able to soothe skin ailments.
---
5

Yangbajain Hot Springs, Tibet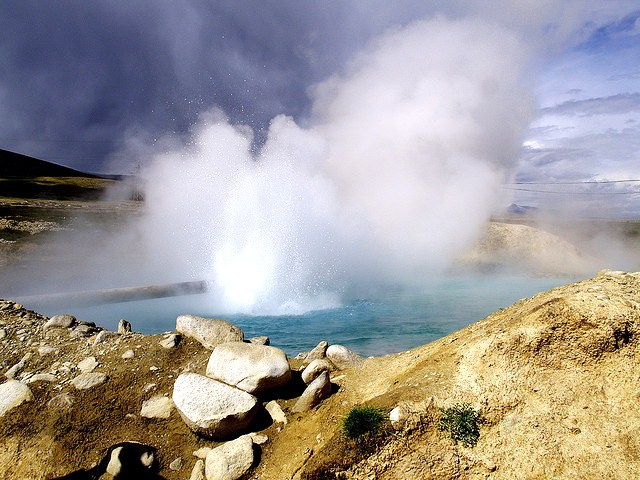 All year round the Yangbajain Hot Springs offer beautifully warm waters. People love to take a dip here – even in warm summers and why not? The geothermic waters of swimming holes improve blood circulation, open pores on your skin and increase perspiration, which is natural way of cooling the body. Yangbajain also provides much of the energy for Tibet's capital city, Lhasa.
---
6

Mabinay Spring, Negros Oriental, Philippines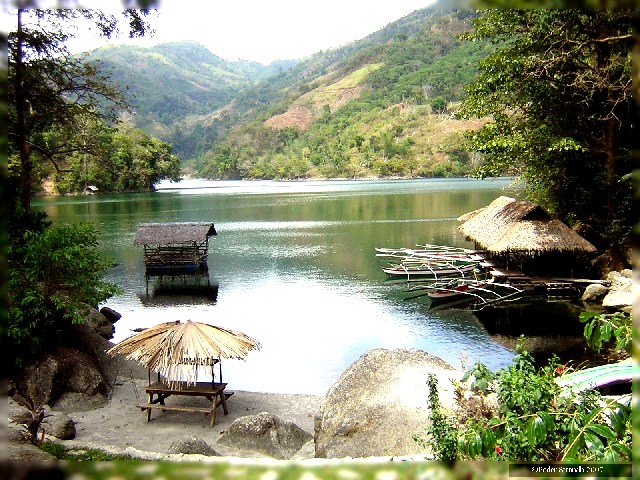 Mahinay Spring is situated on Negros Oriental Island and is a lovely, cool, spring-fed lake shaded by ancient trees. Entry is free of charge and as you can imagine, this natural swimming spot is extremely popular with both locals and tourists due to its beauty and accessibility.
---
7

Jellyfish Lake, Palau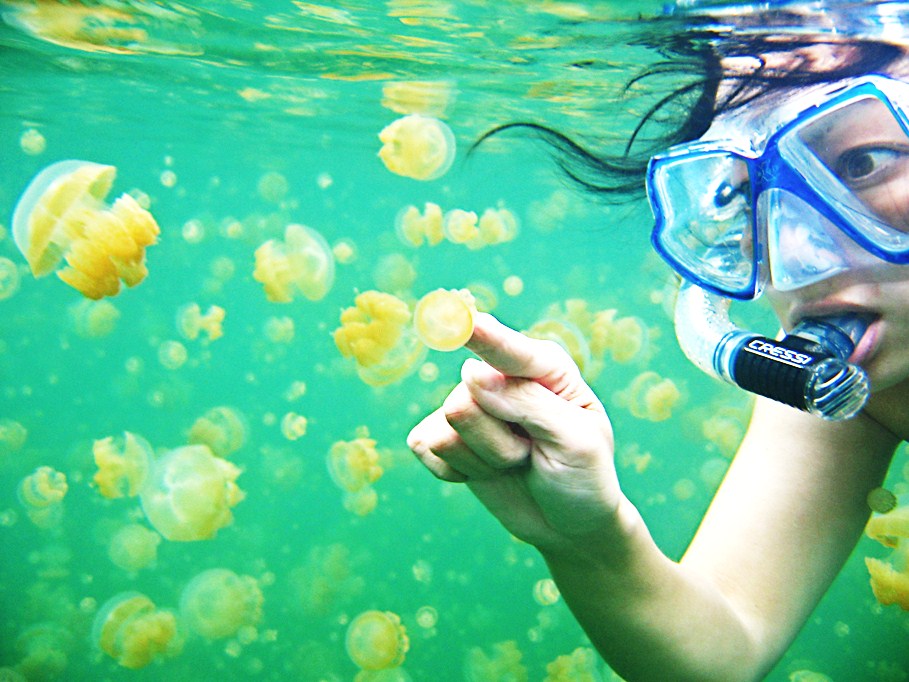 A haven for jellyfish, but still a safe place for swimmers too, Jellyfish Lake is a paradise for divers and underwater photographers. There is no other place on the Earth where you can find more than 10 million jellyfish in such a limited area. Naturally adapted to the friendly environment, they have lost their ability to sting, which make them completely harmless to humans making this lake one of the most amazing swimming holes in the world.
---
8

Natural Saltwater Swimming Pools, Azores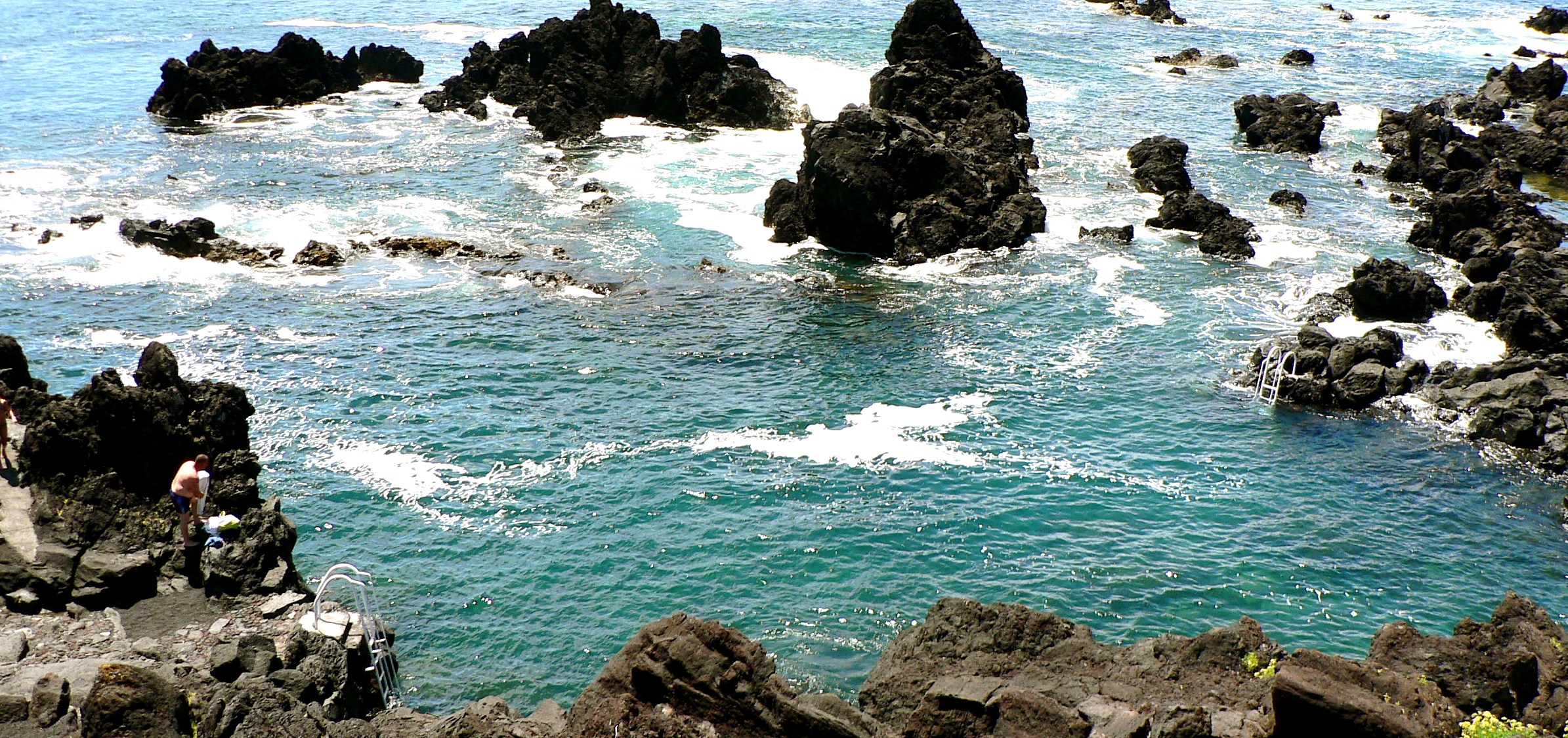 If you don't mind saltwater but don't like waves and streams, the natural swimming pools along the coast of the Azores will meet your expectations. Some of them are literally only holes in the rocks, but some are upgraded with steps, concrete walls and guardrails. You can casually float on your air mattress without fear that you might end up somewhere in the open sea.
---
9

Devil's Pool, Victoria Falls, Zambia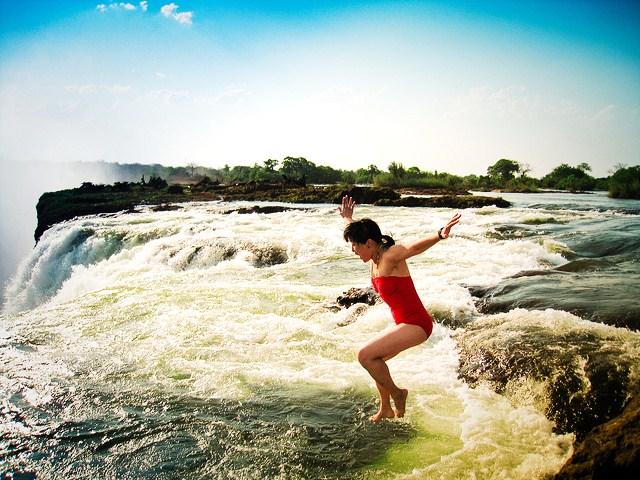 The Devil's Pool is possibly the most dangerous of all the world's natural swimming spots. Locals and visitors are magnetically drawn to its dangerous beauty and to swim the magical waters. The river level is only low enough for swimmers between September and December; at other times you'd be swept over the 360 foot drop of the falls. As there is usually at least one death every year, this is probably amongst the swimming holes best avoided.
Fresh or salty, cold or warm, water is such an amazing element. It cleanses and refreshes our bodies, it is healing and calming. You might say that power of the water is obvious in the size of the world oceans. But maybe even more fascinating is that water is powerful enough to carve rocks and to create breathtaking natural phenomenon, such as canyons or swimming holes.
More
---
Comments
Popular
Recent