If you are looking for some romantic getaway ideas, check out guest contributor Emily Green's lovely list of places to visit in the Mediterranean!
For couples who are looking to reignite their romance and refresh their outlook on life, the Mediterranean is calling. No matter what time of year you're aiming for, this corner of the world is absolutely teeming with cultural diversity and historical relevance. Beyond that, there's just a quality you can feel in the air when you visit. It makes you want to hug your loved ones closer, and experience things you'd never be able to do back home. Here are some great ideas for a romantic getaway near the Mediterranean Sea.
---
1

Enter the Surreal World of Barcelona, Spain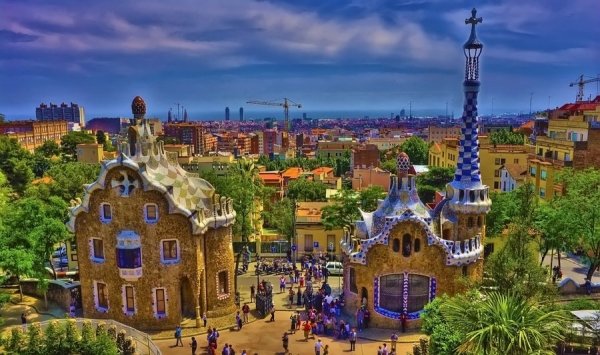 If the idea of a romantic getaway to Barcelona seems a bit surreal, it's certainly fitting. The king of surrealism himself, Salvador Dali, spent time here, and many of the city's buildings were designed by spanish architect Antoni Gaudi, who also specialized in surrealism and art nouveau. It's believed that experiencing new and foreign things together strengthens a couple's bond. Embrace that concept by diving into all that Barcelona has to offer.
---
2

Then Travel South to Valencia, Spain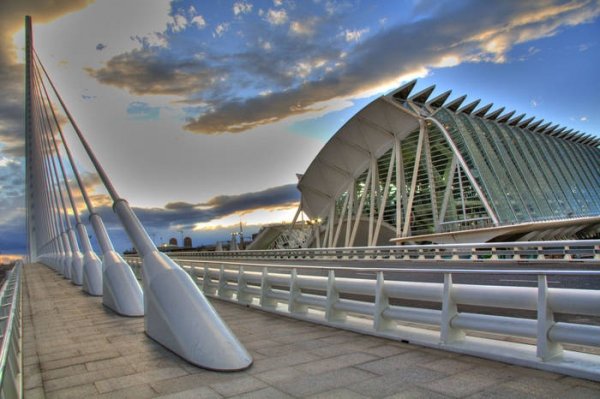 Just a few hours down the coast is Valencia, the third largest city in Spain. The town is the birthplace of paella, and home to Fallas, one of the largest festivals in the world. Satirical papier-mâché statues taller than buildings can be found in any plaza, all of which are publicly burned in the conclusion of the festival.
If you and your significant other are fascinated by modern architecture, you can't miss the City of Arts and Sciences. Designed by Santiago Calatrava, the city consists of the largest aquarium in Europe, an IMAX cinema, an interactive museum, and an opera house. Even if you skip all four of these places, take a walk through the city to enjoy the enchanting architecture.
3

Get Lost along the Waters of Venice, Italy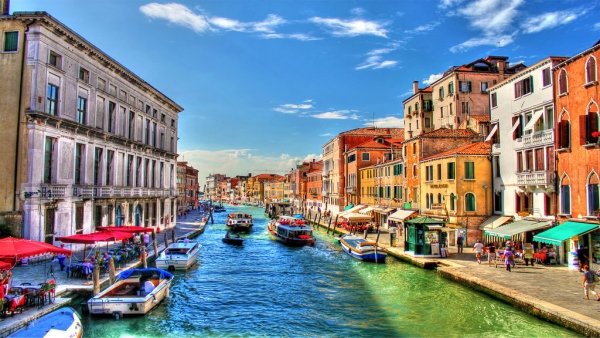 Is there anything more iconically romantic than a gondola ride through the streets of Venice, Italy? Before capping off your evening on one of the most celebrated traditions of Venice, try out your tourist legs for a walking tour, along with some prime window shopping, and a mid-afternoon stop at a local cafe for a cappuccino and some pastries. Strolling along the waterways with your honey doesn't get much better than this.
If it suits your tastes, an evening at the opera is another fantastic way to spend your time in this beautiful sinking city. If Italian performance cars are more up your alley, a trip to the Lamborghini factory should prove to be a wonderful experience.
---
4

Step into the Old Town of Dubrovnik, Croatia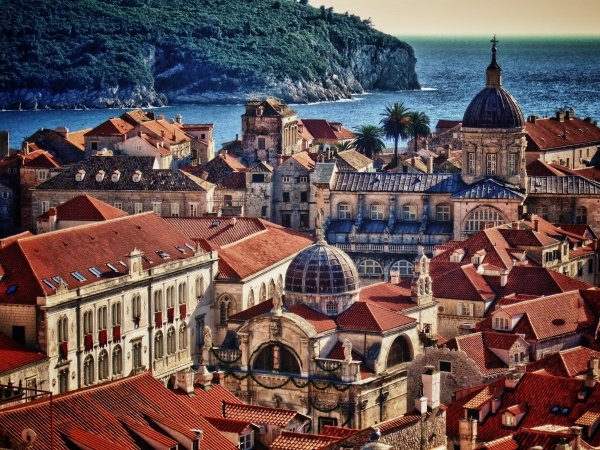 In the past few years, Dubrovnik has become a hotspot for travelers. Its blue coastline and quaint Old Town make it the perfect getaway for those who want to wander off the beaten path. Cars aren't allowed in the Old Town, which allows visitors to become completely immersed in the history and culture. Grab your lover's hand and take a walk along the city walls, both of your will feel relaxed and connected when you leave.
---
5

Enjoy the Beach and Mountains of Budva, Montenegro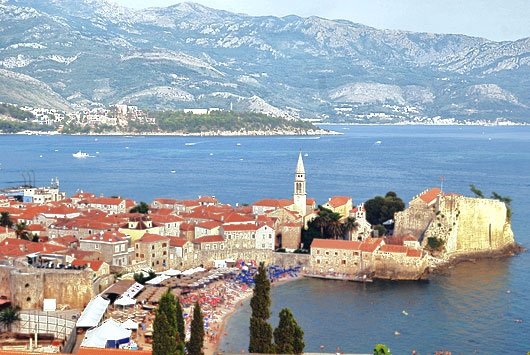 Like Croatia, Montenegro is rising in popularity for visitors. Hop on a bus and spend your morning in Kotor, hiking in mountains and climbing around ancient ruins. When you're done, travel the short distance to Bar and watch the sunset on the beach. The entire Balkan peninsula has a captivating history, and you and your significant other will enjoy learn about the wars, land grabs, and victories of the Montenegrin people.
---
6

Climb a Volcano in Santorini, Greece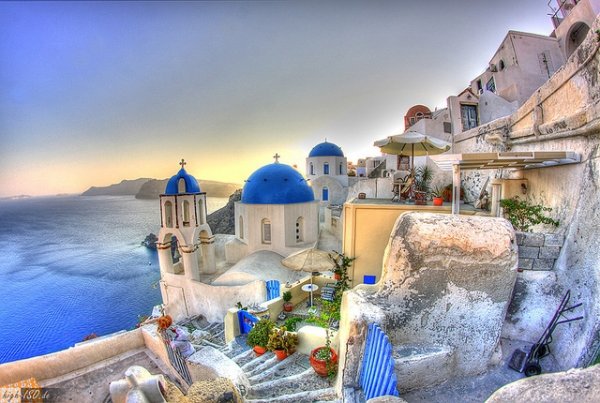 Any romantic getaway seeker will be thrilled to embrace what Santorini, Greece has to offer its visitors. Here, you can hike up the side of a volcano on Nea Kameni island, and take in the breathtaking views of the Aegean Sea. Afterwards, you can soak your tired muscles in the hot thermal springs of Palea Kameni island, and together enjoy the most remarkable swim of your lives. Stroll along the beautiful shops and cafés until you find one that suits you, and stay awhile to take it all in.
Step into the world of the ancient Roman Empire and get in touch with the traditions of Greek mythology and science. There is a lot to see along the romantic countryside of Greece, so embrace it together and create memories you'll both carry with you forever.
---
7

Experience It All on a Mediterranean Cruise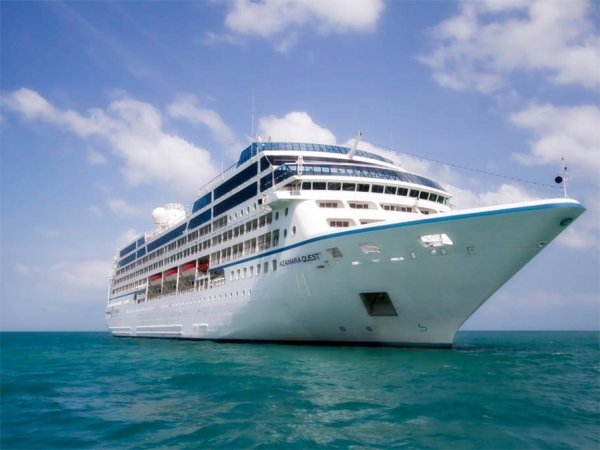 If you just can't bring yourselves to decide on one destination to travel to for your romantic getaway, why not take a cruise and experience it all? Ocean cruises by Viking Ocean Cruises will make many stops and offer guests absolutely unforgettable trips. You'll journey through Germany, Norway, Paris, Italy, and many other places. The ocean cruises by Viking Ocean Cruises will set sail in 2015.
When the ship docks in the port of a number of historic cities in the Mediterranean, you'll be able to take advantage of guided tours and excursions, as well as time to explore the cities on your own terms. Tackle this journey together, and you'll have stories to tell your grandchildren for years to come. There's no better person to go on an adventure with than the person that you care about most.
Whether you're a newlywed couple, just started dating, or have been married for 50 years, a romantic Mediterranean getaway is a great way to strengthen your bond and create memories that will last through both your lifetimes. The sea is beckoning. Don't ignore it. What is your favorite Mediterranean getaway?
---
Comments
Popular
Related
Recent