With cruising gaining majorly in popularity, more and more people are taking family cruises. The cruise lines are building ships that are increasingly family-friendly, with all ages accounted for. Multi-generational family cruises really are a fabulous vacation that solves the problem of "where to go" that everyone can enjoy. With amazing on board facilities, interesting itineraries and even themed adventures on the high seas, family cruises offer that wonderful vacation you've been looking for.
---
1

Royal Caribbean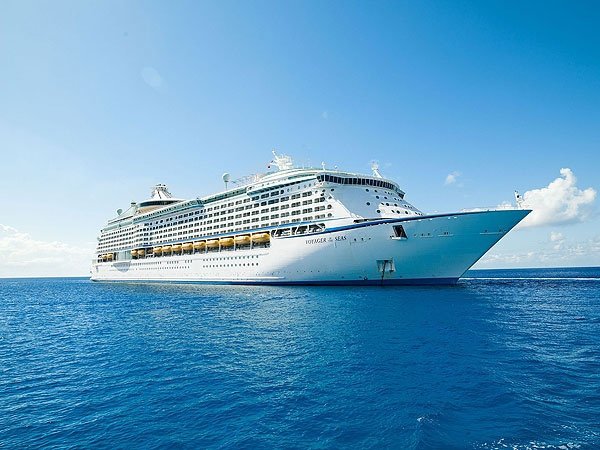 Royal Caribbean owns most of the largest cruise ships in service. Their programs cater to all ages, and amenities vary depending on the ship. There are activities that cater to the very young, to teenagers, to young families, grandparents and people traveling without children. Toddler pools, storytelling, video arcades, bumper cars and other activities keep kids active and Royal Caribbean's partnership with Dreamworks means they may even run into one of their favorite characters from movies like Shrek, Kung Fu Panda or Madagascar. Older kids as well as adults may enjoy the swimming pools, hot tubs and ziplines. Adults needing to get away from the kids for a little adult time may take advantage of the drop off or in-cabin childcare available, then take in a Broadway-like show or a mystery dinner theater. People traveling without kids may enjoy the adults-only lounge areas. It's one of the best family cruises.
---
2

Princess Cruises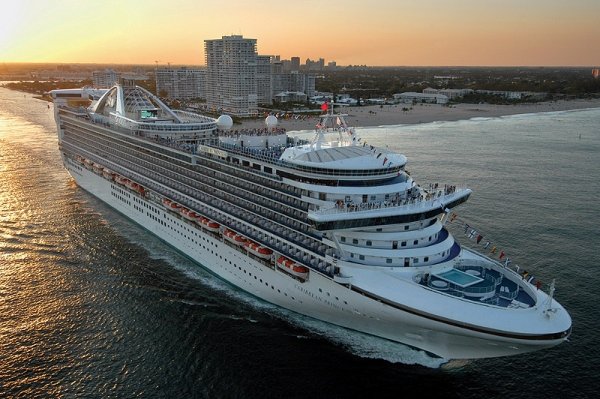 Princess cruises ships aren't as big as those of Royal Caribbean, but they still have plenty of activities for travelers of all ages. Amenities vary depending on the particular ship. Princess Cruises has teamed up with the California Science Center for a Science at Sea program. Kids can learn about nature, endangered wildlife and even conduct experiments in marine biology. If science isn't their thing, they can participate in the Junior Chefs or Youth Yoga programs. Children aged 3 and under have a designated area where parents can bring them to play. Older kids might enjoy the open air playground, or play games like foosball or skee ball. Teens can go to the teen lounge, complete with club lighting and loungers. Families may enjoy shore excursions or sitting by the pool enjoying family-friendly movies. Some ships offer babysitting when parents need to get away.
3

Disney Cruises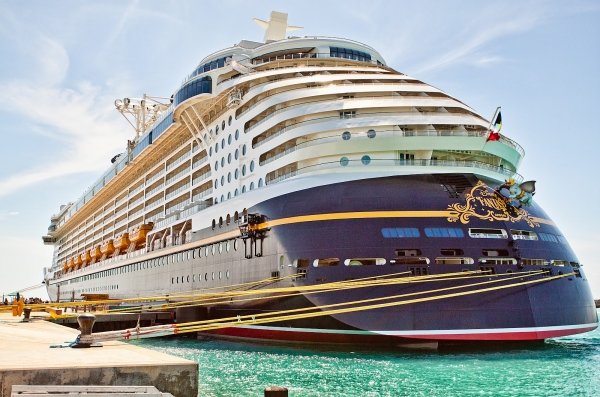 If anyone knows family fun, it's Disney, so it's no wonder it offers some of the best family cruises available. These cruises hold more appeal for families with children between about 4 and 11 years old, and most programs are geared toward this age group. Several themed playrooms inspired from Disney movies allow kids to be part of their favorites - like Andy's room for Toy Story, or the Laugh Floor from Monsters, Inc. One ship even has Marvel's Avenger Academy and an animator's studio. Teens and tweens have dedicated areas as well. Swimming pools are kid-friendly, with slides, sprayers and geysers to delight young swimmers. There is usually one just for adults. There is a for-fee nursery available to care for little ones, ages 3 months to 3 years. If going on a Bahamas cruise, you may stop by Castaway Cay, Disney's own private island.
---
4

Carnival Cruises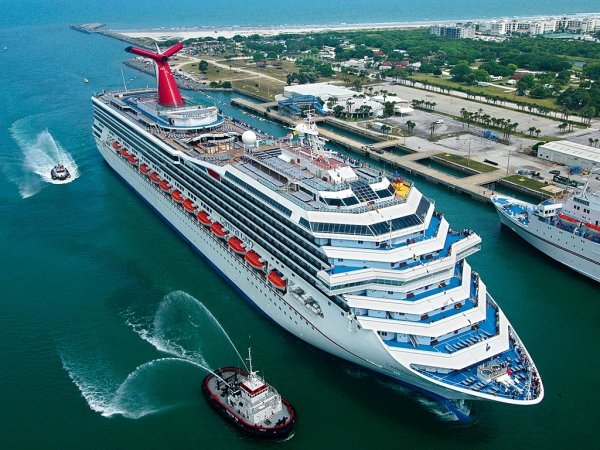 Carnival, with its frequent sales and budget-friendly prices, doesn't skimp on family entertainment and amenities. Depending on the ship, there may be water parks, basketball courts, a rope course, 3-D movies and large-as-life board games like Sorry! and Yahtzee. There are designated areas for different age groups. There are even special shore excursions just for teens. On Carnival family cruises, adults have plenty they can do as well. With some ships offering babysitting, even parents can get away once in a while. Casinos, piano bars, adult retreats and shore excursions are waiting for adult travelers.
---
5

Norwegian Cruises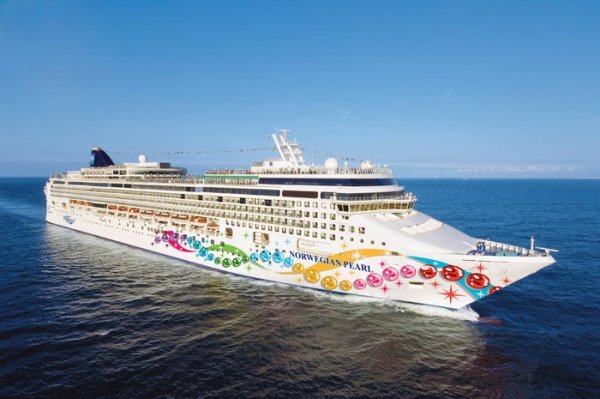 The major attraction for kids on Norwegian lines is the new, 5-story water slides on the new Norwegian Breakaway ship. Little kids get their own waterpark studded with their favorite characters from Nickelodeon characters like SpongeBob and Dora the Explorer. A few lucky kids might even get "slimed." Older kids may enjoy rock-climbing, bowling, a light-up dance floor or a teens-only dance club. With late-night group babysitting available, adults can have some time for themselves too. With 24-hour dining, you aren't stuck to a schedule and can eat whenever you want.
---
6

P&O Cruises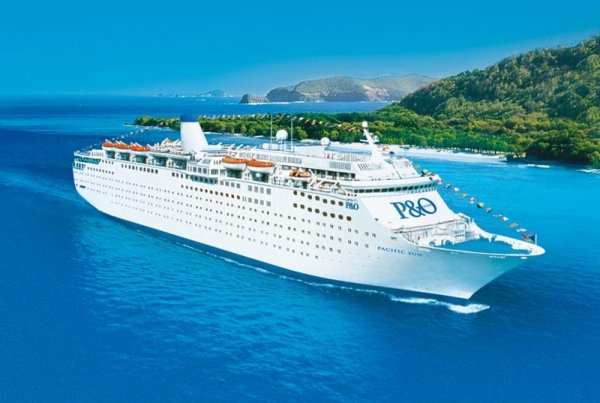 With the P&O cruise ship Ventura, the cruise line stepped away from traditional British cruisers and reached out to people with families. The Ventura - one of the best P&O cruises for families - has several areas dedicated to certain age groups, plus everyone in the family will enjoy amenities like tennis, basketball, cricket and golf areas, and swimming pools. Older kids might enjoy a talent show or teens' rock school, and daring ones in the family might try a bungee trampoline or learn tightrope or trapeze walking. Families can get meals at their convenience. Although kids clubs are available into the evening, there are no one-on-one babysitting options available.
---
7

Cunard Cruises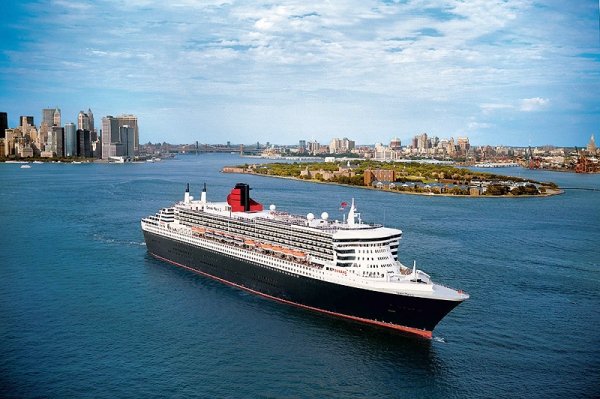 Cunard has a fleet of some of the most iconic ships on the seas. The Queen Mary II, the Queen Victoria and the Queen Elizabeth are luxury transatlantic vessels. The Queen Mary II is perhaps the most family-friendly, with a 3D cinema, a planetarium and real British nannies to help with the kids. Kids in ball gowns and tuxes can dance with their parents at extravagant balls, and by day kids can engage in dress-up high tea. Adults may enjoy the spa or have a nightcap in one of the many elegant bars. If on a transatlantic cruise, the route passes only a few short miles from the site of the Titanic.
Modern day cruise liners are like floating cities. They are packed with every kind of entertainment you can imagine and with family suites and cabins, family cruises are a very attractive value for money option. Would you consider a family cruise for your next vacation?
---
Comments
Popular
Related
Recent