As much as I love looking at high res travel photos, I find vintage travel ads just as inspiring. Eye-catching posters were used long before travel brochures and photo websites to entice tourists to fabulous destinations all over the world. Produced by some of the best graphic artists and designers of the day, these vintage travel ads are works of art in their own right.
Table of contents:
1

India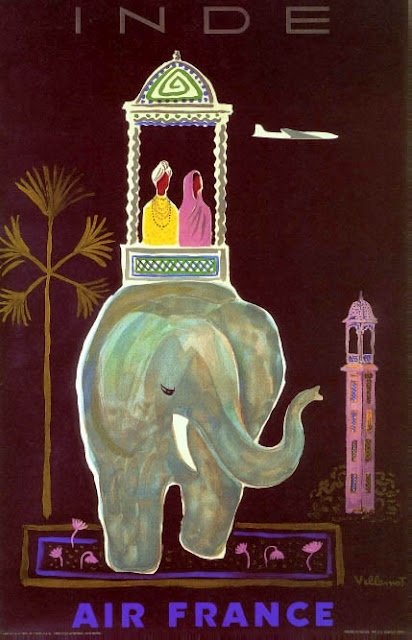 Via Haus Design: Vintage Travel Posters
The elephant is so cute. Who wouldn't want to visit? More great vintage travel ads to come.
2

Cuba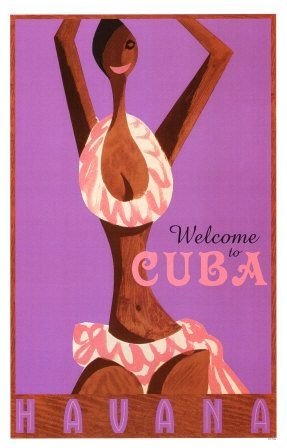 Via Havana- Welcome To Cuba Masterprint ...
Doesn't she just make you want to get sashaying to sexy Cuban rhythms.
3

Pan American Airlines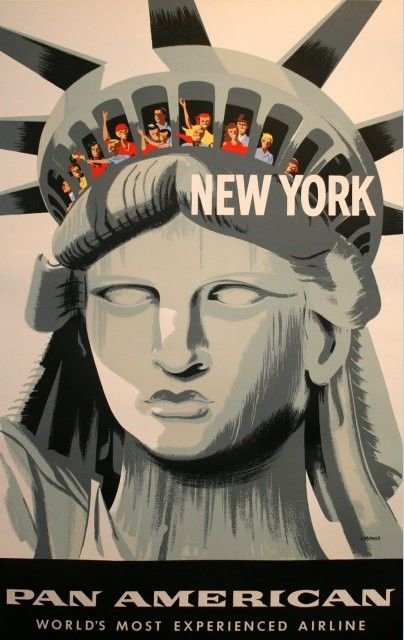 Via Oh...the places you'll go...
All wave to the people up top.
4

New Jersey Shore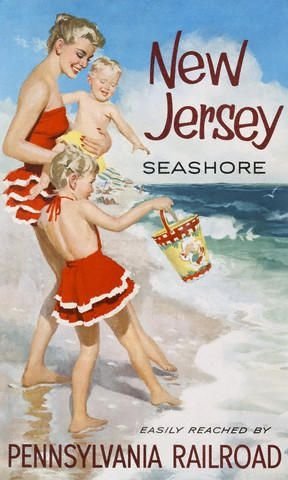 Via The Patriots of Mars: Image ...
This reminds me of my childhood holidays in Cornwall.
5

London Calling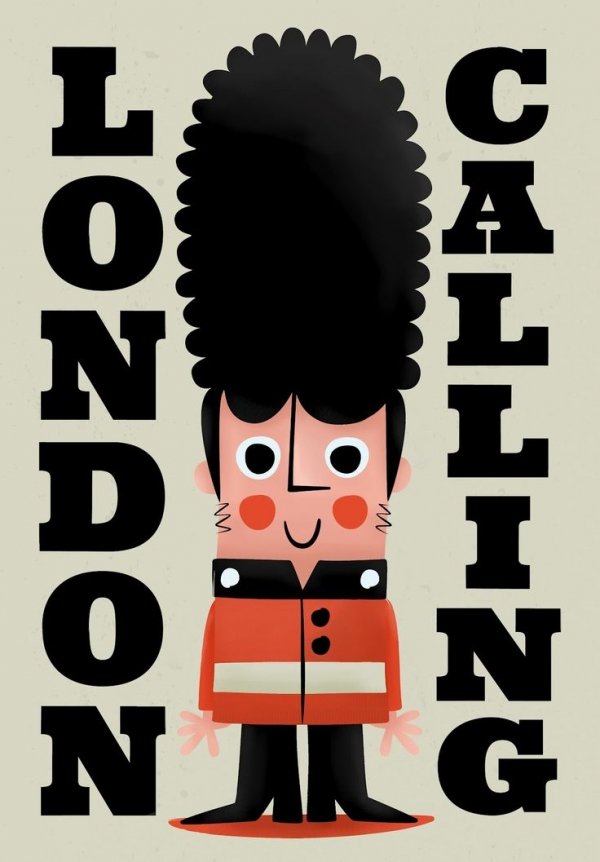 Via nineteenseventythreeltd: Interview: Pintachan.
A classic image for a classic city.
6

Wisconsin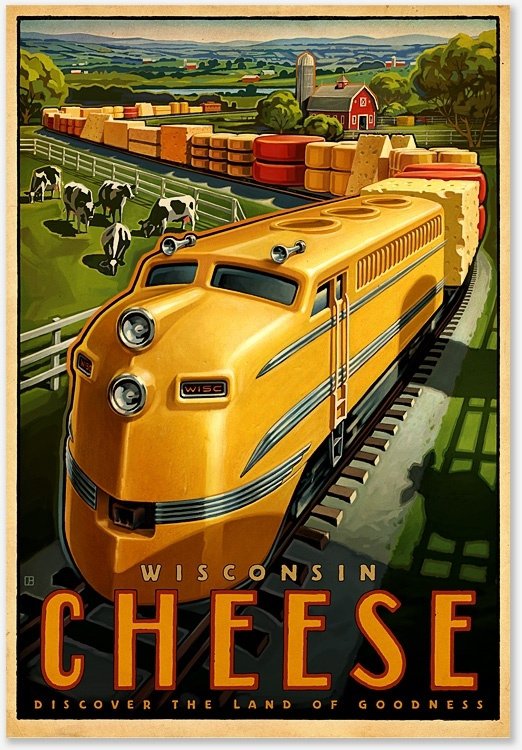 Via Shine United
Loving how the train engine is cheese colored.
7

Australia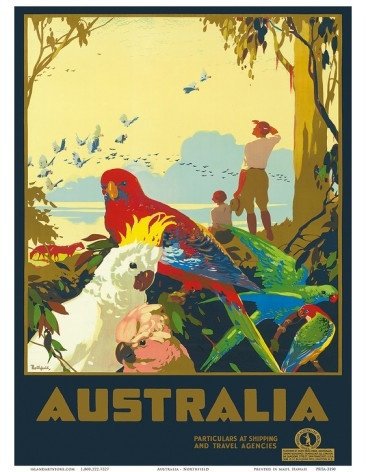 Via Australia: Parrots, c.1930's Posters by ...
This one doesn't seem that "Australian" to me!
8

Hawaii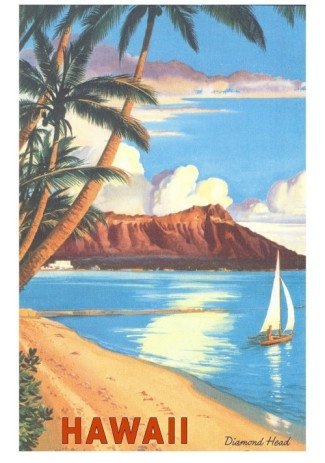 Via Posters at AllPosters.com
A classic depiction of Diamond Head
9

California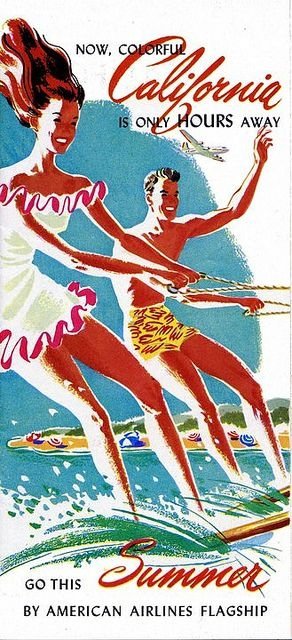 Via SCN_0045
I'm ready to strap on you water skis - are you?
10

Houston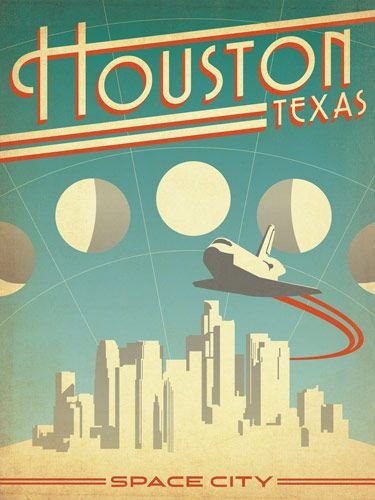 Via andersondesigngroupstore.com
Don't you find it interesting that the 1950's stylisation of a jet airplane looks uncannily like a space shuttle?
11

Venice,Italy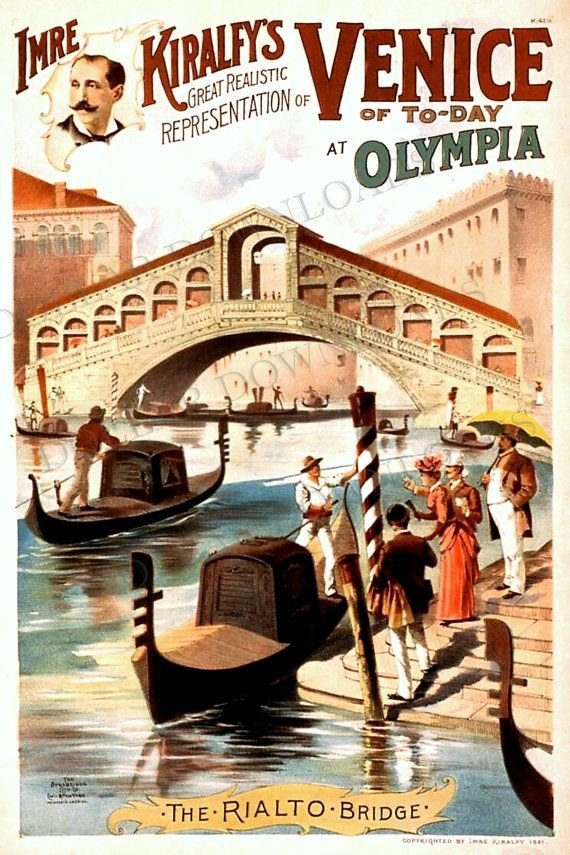 Via Italy Venice Rialto Bridge Vintage ...
Not much has changed in Venice in many decades.
12

Denmark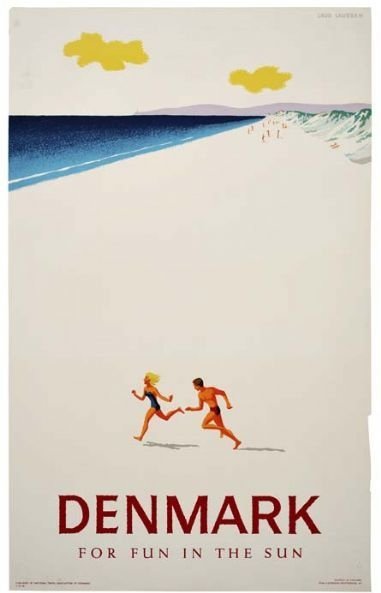 Via art.findartinfo.com
Probably one of the most unrealistic vintage travel ads out there. Denmark is a fabulous country but that picture is not representative.
13

Canine Travel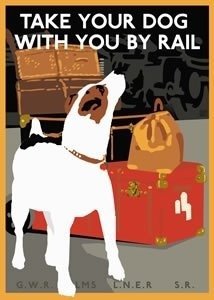 Via Buttercup Bungalow
I wonder if when they designed this they would have ever imagined dog passports and dogs traveling by airplane.
14

Palm Springs, USA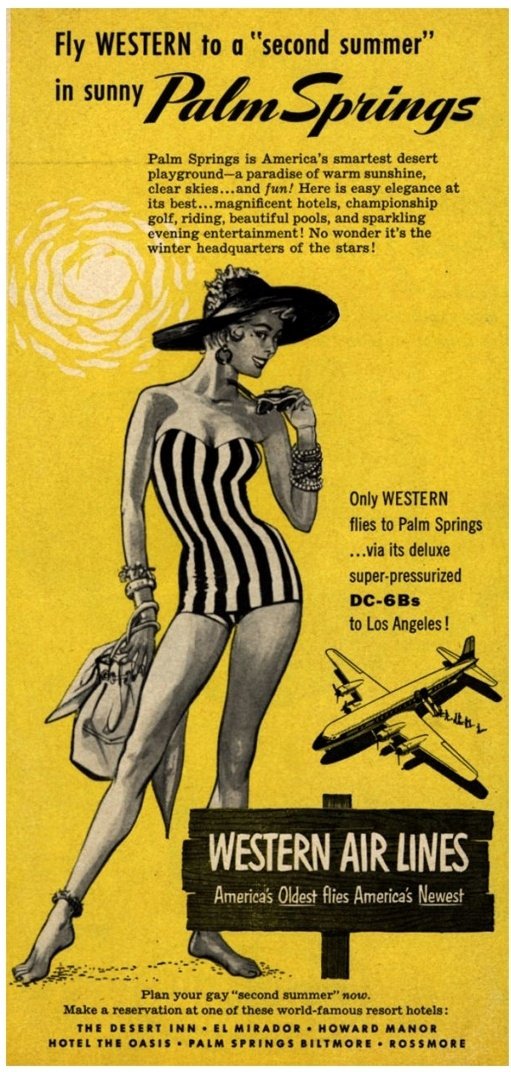 Via Wedding Inspiration
Check out how much jewelry this gorgeous beach babe is
wearing.
15

Haiti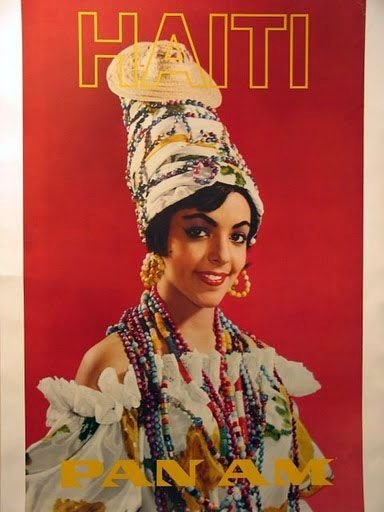 Via The Poster Lady - Travel ...
From the days when American tourists had a love affair with Haiti. Haiti was once the most popular destination in the Caribbean.
16

United Airlines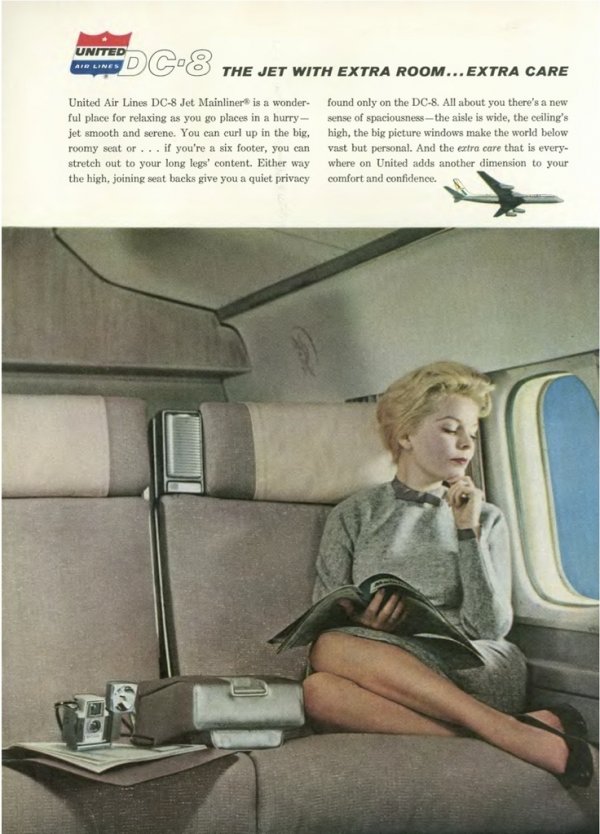 Via Pitch Me Another!: Vintage Airline ...
Can you imagine that leg room and space on an airplane today/
17

Australia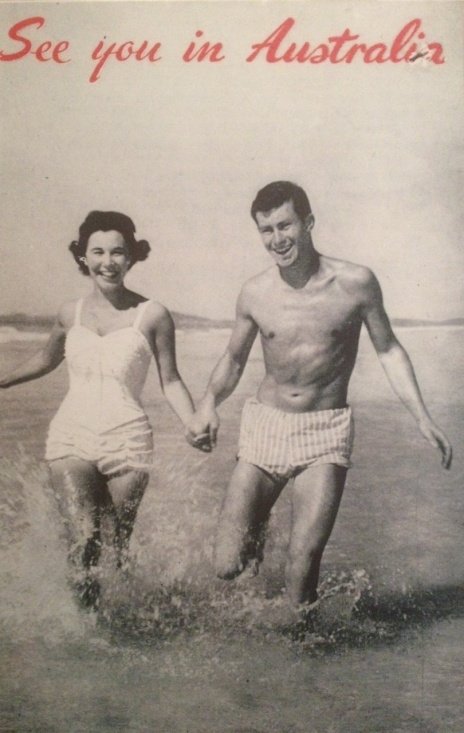 Via Immigration Museum
Even in black and white Australia is enticing.
18

San Francisco, USA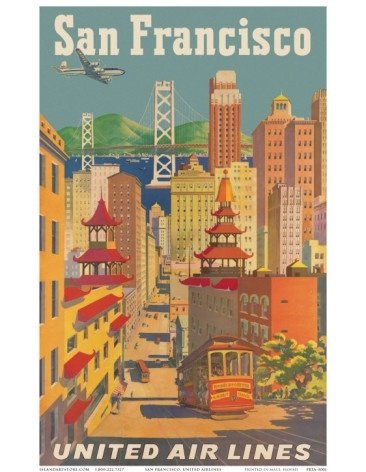 Via United Airlines San Francisco c.1950 ...
This one captures everything tourists know and love about San Fran.
19

Bermuda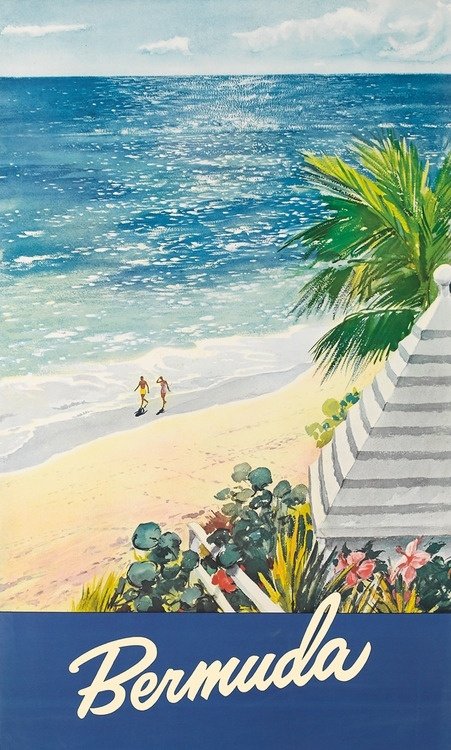 Via Swann Galleries — Bermuda Date ...
Who could resist that ocean?
20

Veracruz, Mexico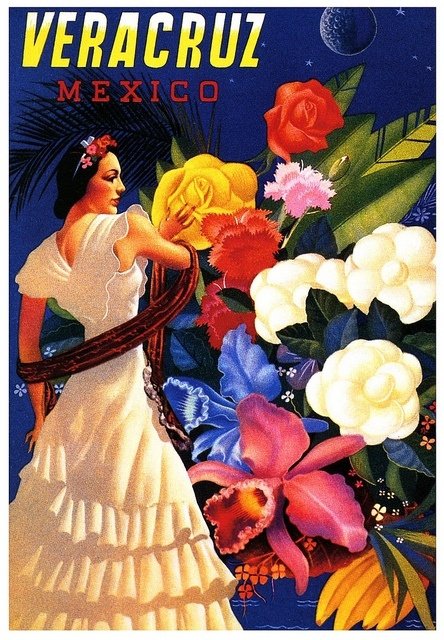 Via Enormous Flowers
What a riot of color.
21

Bryce Canyon National Park, Utah, USA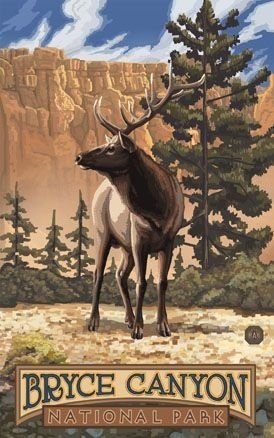 Via bendbungalow.com
The elk is a magnificent specimen isn't he?
22

Michigan, USA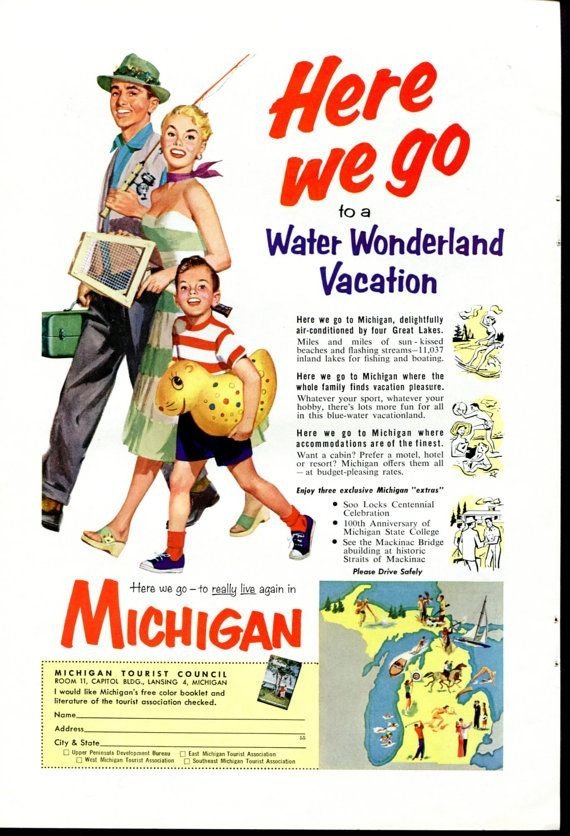 Via Vintage Michigan Travel Ad - ...
What family could resist the promise of so much fun?
23

United Airlines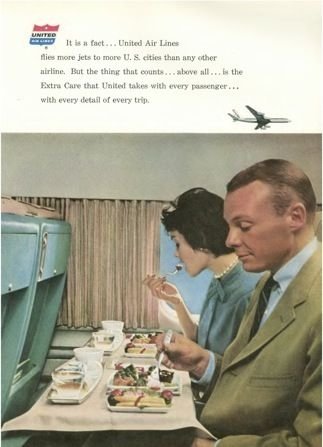 Via Pitch Me Another!: Vintage Airline ...
Remember those days you didn't have to pay extra for airline food?
24

Disneyland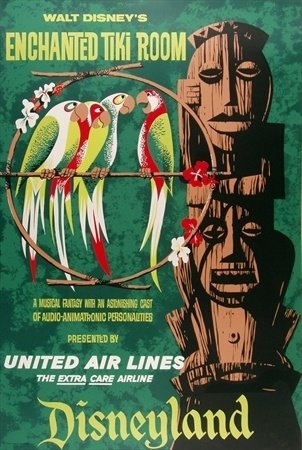 Via Amusements at the Carnival
Can you imagine a poster for Disney these days being so muted and understated?
25

Brittany, France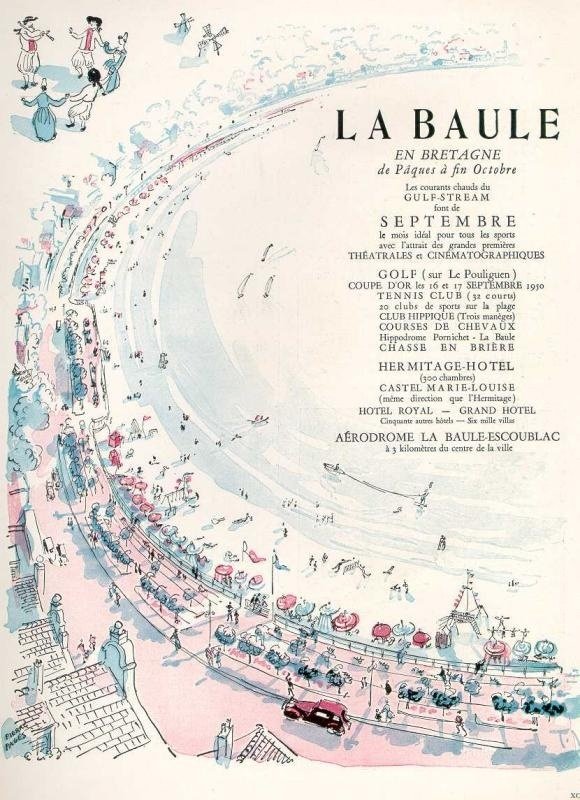 Via 090 LA BAULE.jpg by Lucien ...
So stylish, so simple, so French!
26

Switzerland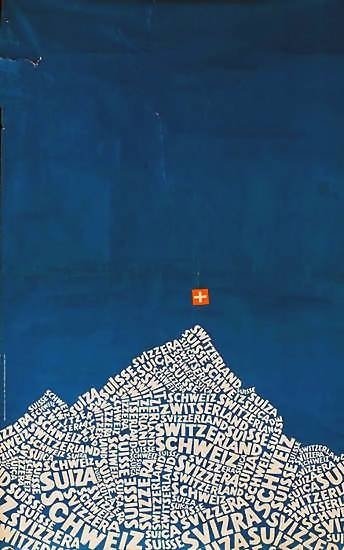 Via Carteles y afiches de viajes ...
The Land of the Alps. Says it all doesn't it.
27

Peru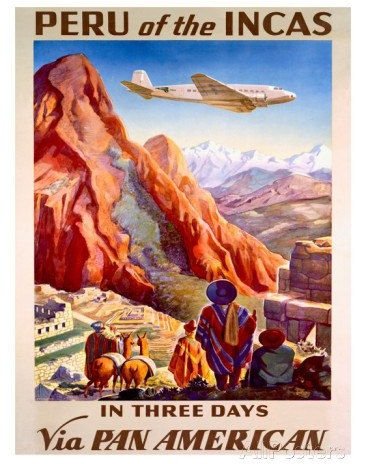 Via Pan Am Peru of the ...
How they used to advertise Machu Picchu
28

Union Pacific Railways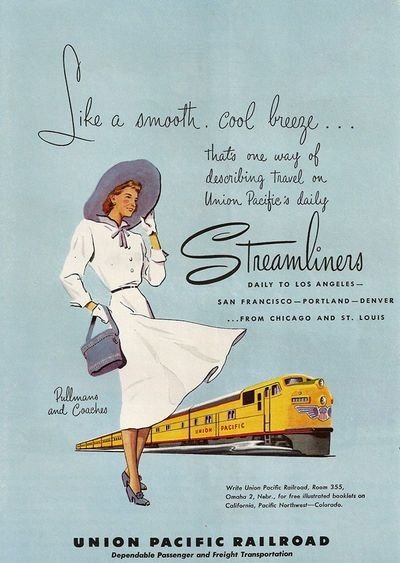 Via Marketing and Advertising
Fashionable ladies take the train!
29

Leningrad,Russia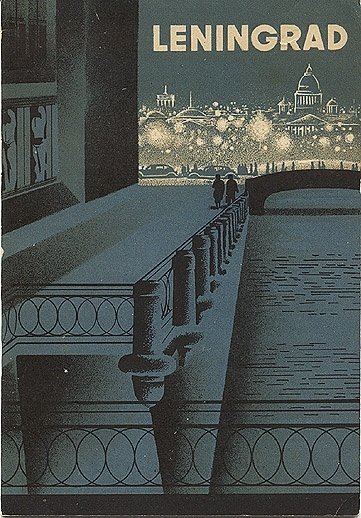 Via "Leningrad," circa 1931
Am loving the use of Soviet gray to promote one of the great Russian cities.
30

Hawaii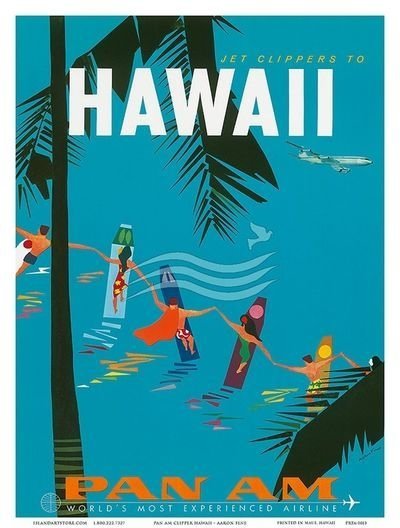 Via Found in Mom's Basement: Vintage ...
This charming picture would certainly induce me to book a trip to Hawaii.
31

Ireland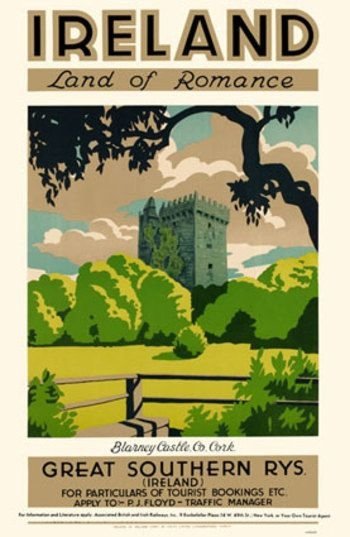 Via Found in Mom's Basement: Vintage ...
Fancy a trip to the Emerald Isle?
32

Montana, USA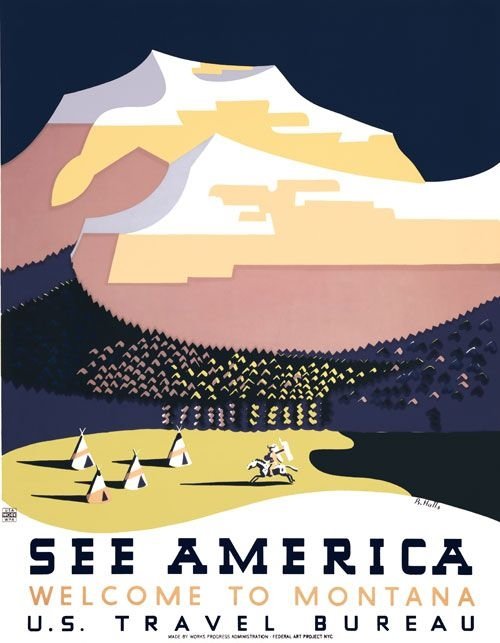 Via Welcome to Montana Travel Poster
What a great depiction of Montana.
33

Brittany, France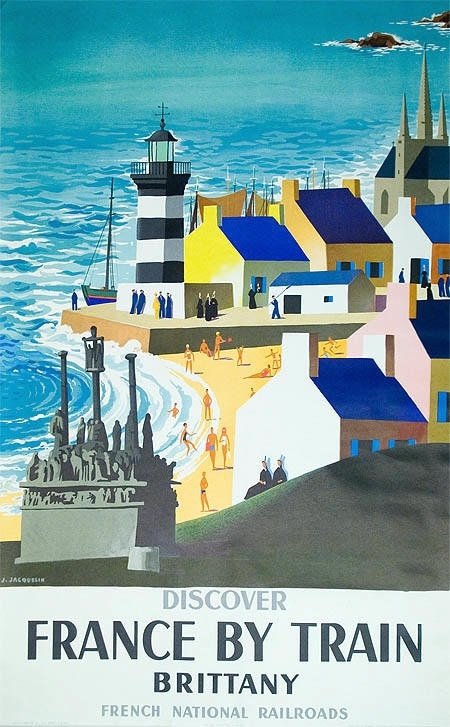 Via decologue
The essence of Brittany.
34

The Philippines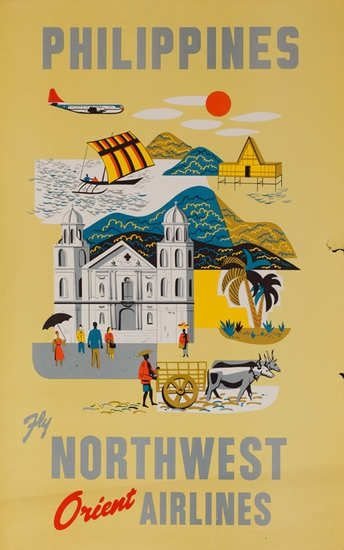 Via DP Vintage Posters - Northwest ...
These days we're more likely to be seduced by the white sand beaches of Boracay.
35

Montana, USA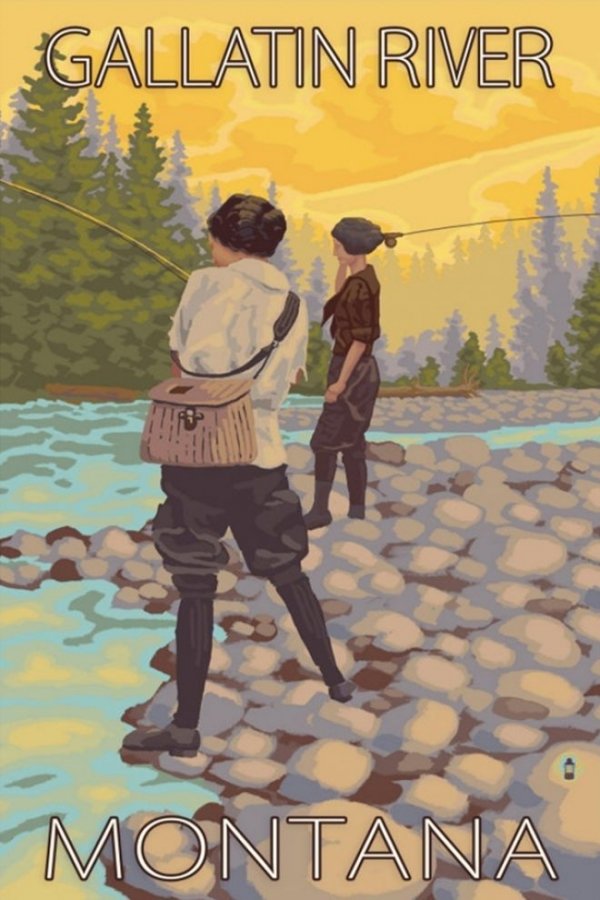 Via Vintage Travel and Tourism Ads ...
How cool is it that they featured women fishing in the Gallatin River rather than men?
36

Norway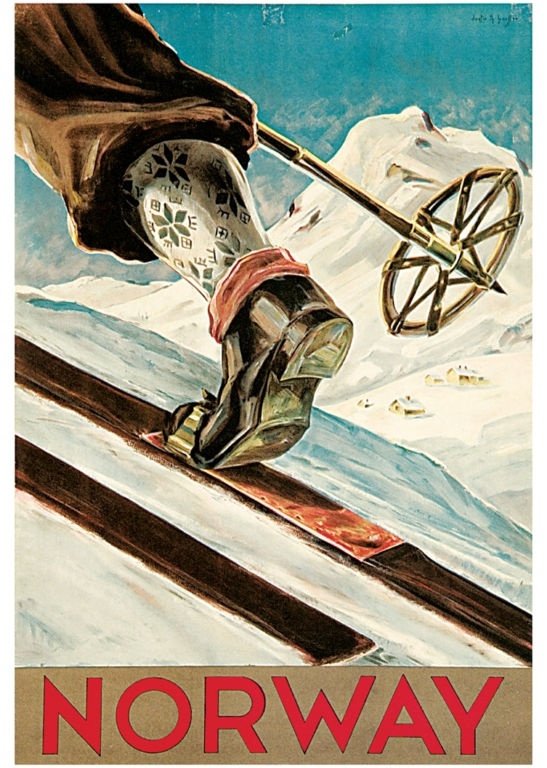 Via Norway Poster, Vintage Norwegian Travel ...
So simple, so effective, so bang on point.
37

Chamonix-Mont. Blanc, France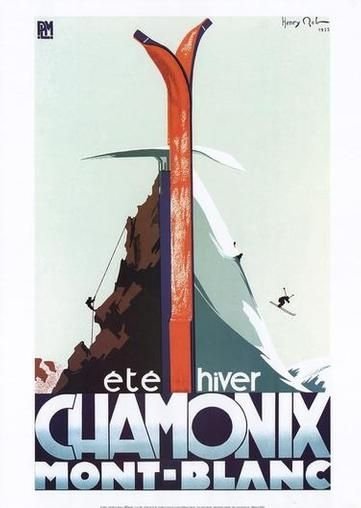 Via Chamonix-Mont. Blanc
All year round advertising on one travel poster.
38

Chicago, USA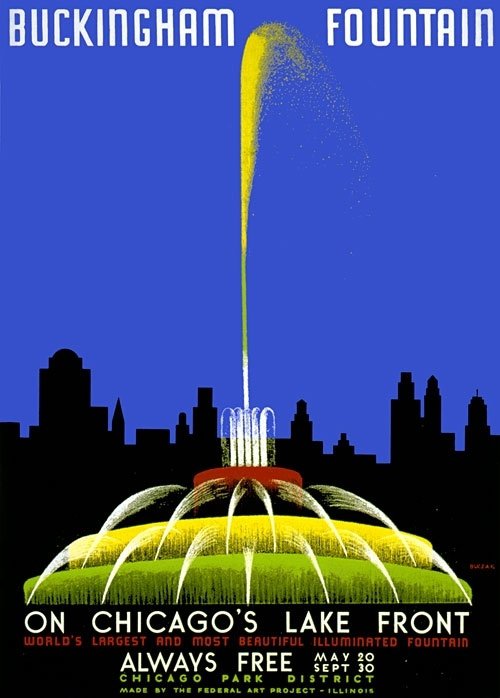 Via Buckingham Fountain
A fountain as the focal point promises dramatic sighs on the streets of the Windy City.
39

Hyderabad, India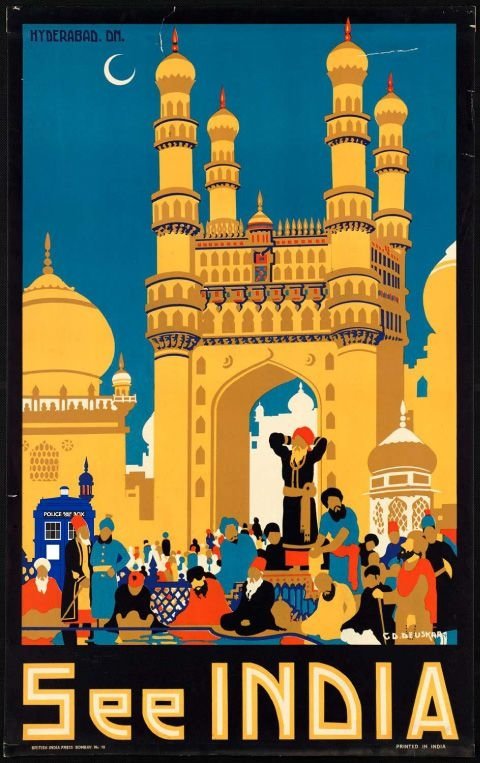 Via Hey Oscar Wilde!
Is it my imagination or is that Doctor Who's TARDIS in the bottom left?
40

New York, USA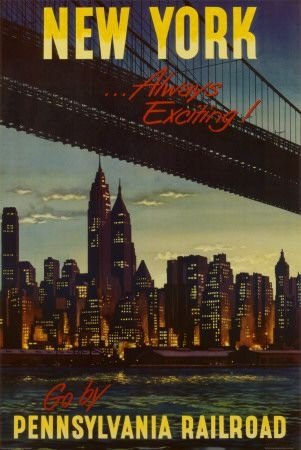 Via New York by Pennsylvania Railroad ...
A timeless message that never changes.
41

Tokyo, Japan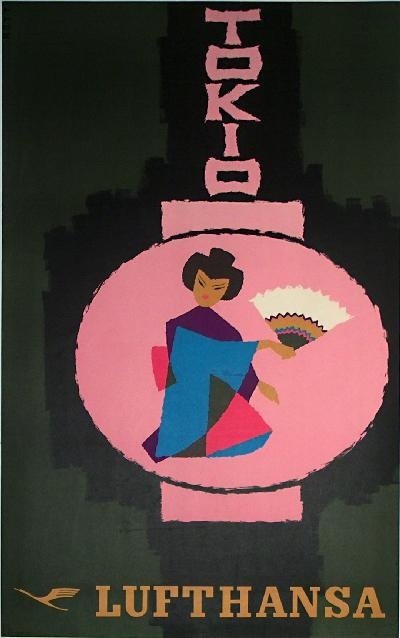 Via Lufthansa - Tokio
Minimalist yet effective - the essence of Japan.
42

Naples, Italy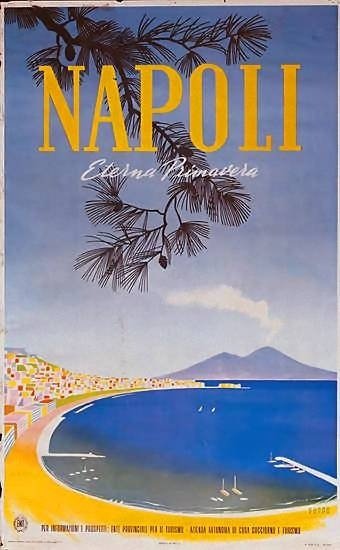 Via Carteles y afiches de viajes ...
The sweeping bay of Naples takes center stage.
43

USA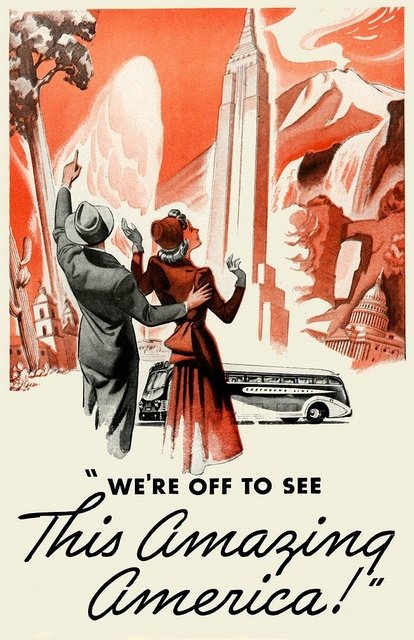 Via Greyhound Presents The USA
Travel by bus to see the best the US has to offer.
44

Spain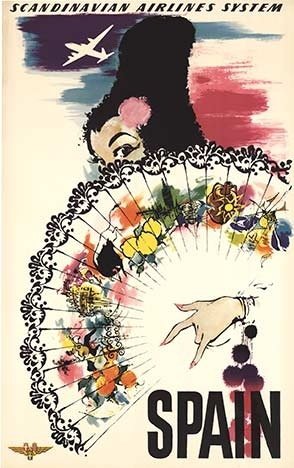 Via The Vintage Poster - Otto ...
Sultry Spanish ladies still beckon you to sample the charms of the Iberian Peninsula.
45

Rome, Italy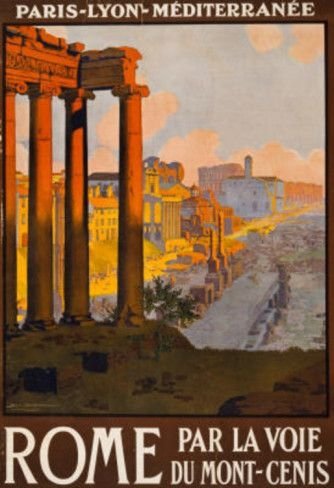 Via Rome Italy Tourism Travel Vintage ...
I think this couild be any ancient city in Mediterranean Europe.
46

Europe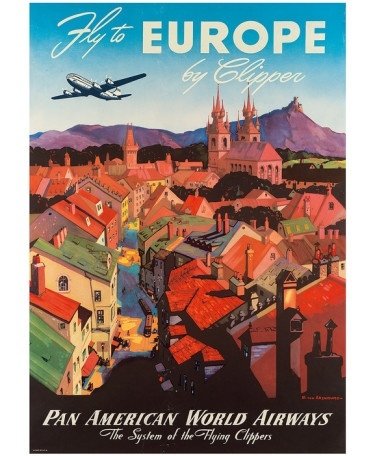 Via Pan American: Fly to Europe ...
A stylized skyline that is instantly recognizable as Europe.
47

Colorado,USA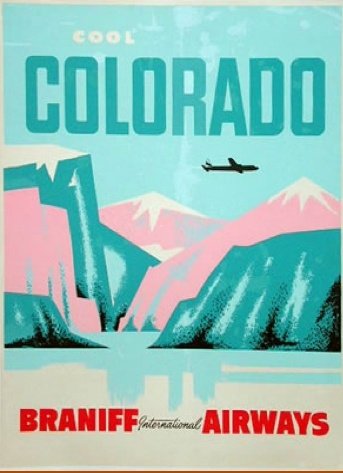 Via Braniff Airways Poster Art
It's good to be reminded of all these once famous airlines that no longer exist.
48

The Blue Mountains, Australia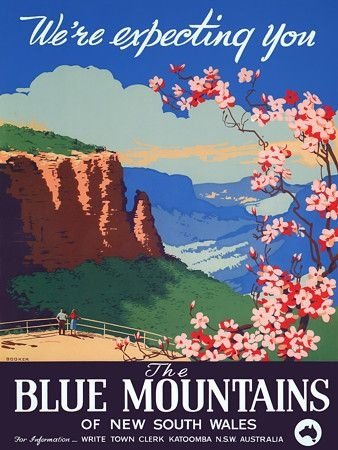 Via Blue Mountains NSW Australia
The message couldn't be more clear.
49

Minnesota Lakes,USA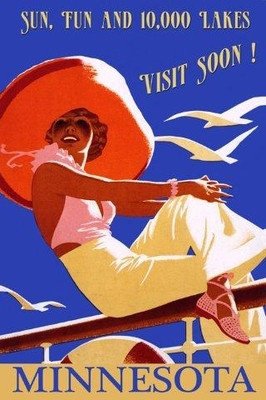 Via Minnesota Lakes Fashion Lady Boat ...
Whatever the product beautiful women have always been at the heart of advertising.
50

Scotland -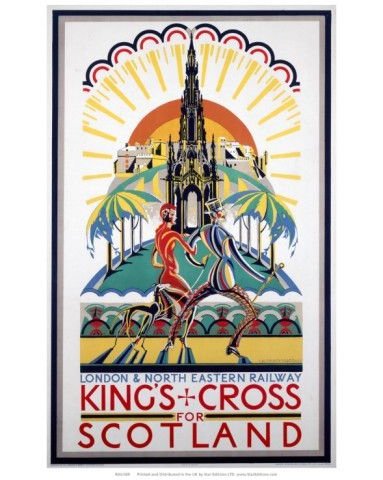 Via King's Cross for Scotland, LNER, ...
This is one of the vintage travel ads that truly displays the classic art deco design.
51

Hangon Merikylpyla,Finland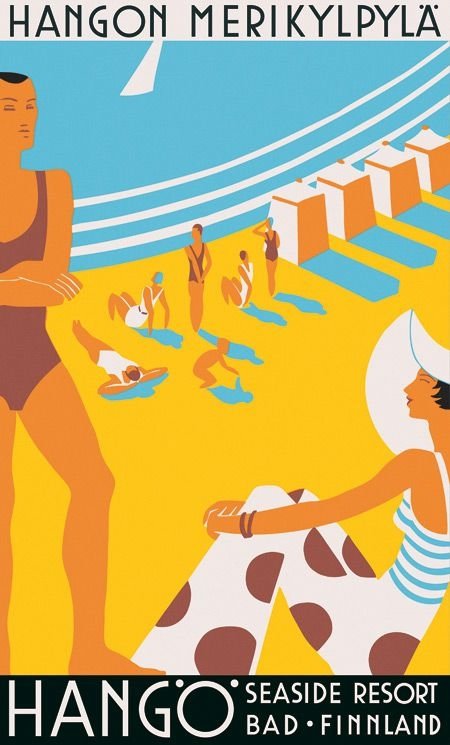 Via cometofinland.fi
Travel posters are also a great source of he fashions of the day.
52

The Titanic

Via Vintage Travel Posters We Want ...

Now you know what enticed all those passengers on board the greatest ocean-going liner the world had ever seen.

Are you loving these posters? Do you have a favorite?

Please rate this article