While traveling, going to a coffee shop is not always the first activity on the agenda. However, you simply have to try to visit some of the places I've selected below, many of them being known as true windows to the world's cultural history.
---
1

Cafe Gabbrinus in Naples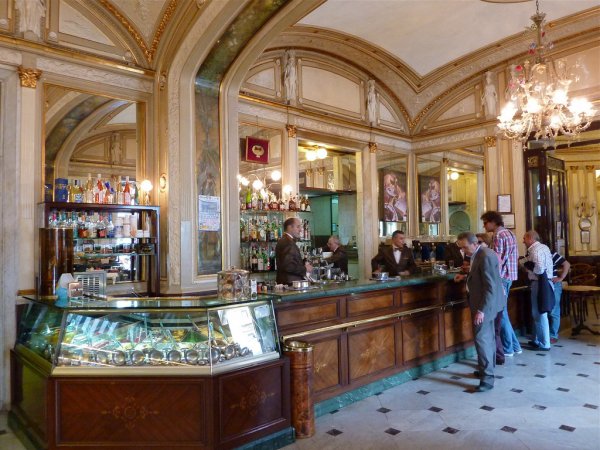 Featuring an attractive interior with towering chandeliers and a stunning vintage look, Cafe Gabbrinus is the oldest cafe in Naples, having been host to numerous celebrities, artists and even royalty, since its opening in the mid-19th century.
---
2

The Grounds
The Grounds in Australia is one of the most beautiful cafes in the world. Its pleasant, vintage interior look and luxurious, as well as fragrant gardens, make it a magical place frozen in time. Visitors can also enjoy coffee from all around the world, including Brazil, Ethiopia, India and Colombia.
3

Cafe Tortoni – Argentina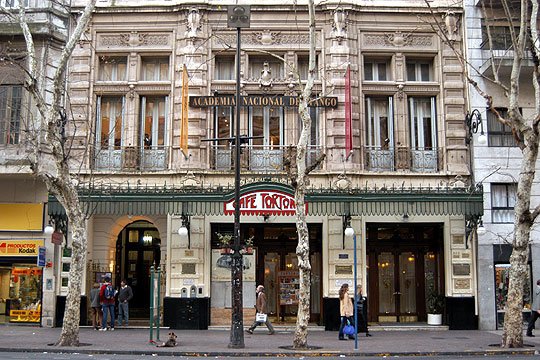 Cafe Tortoni is an art nouveau coffee shop that has enjoyed growing popularity due to its cultural appeal and stunning interior, featuring stained glass, marbles, wood and bronze. Aside from its exquisite coffee and pastries, you can also visit Cafe Tortoni to enjoy poetry recitals and tango shows in the evening.
---
4

Cafe De La Paix in Paris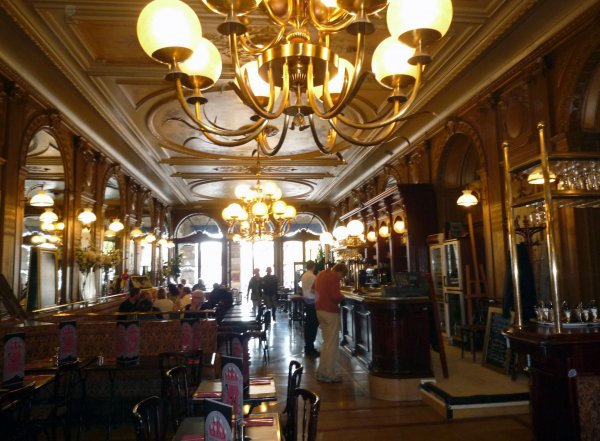 Although Paris is famous for its coffee shops, one of the most imposing cafes you should visit is Cafe de la Paix. Designed by the architect who built the Opera House, this magical place features glided walls, a unique ornate ceiling and pastries sculpted by local designers.
---
5

Balzac's Roasters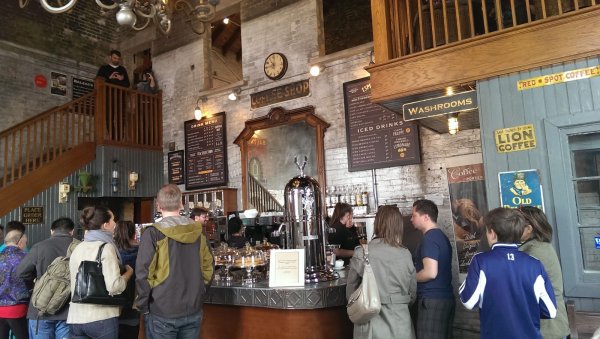 This Grand Parisian style cafe in Toronto offers visitors everything they would hope for and much more. Its interior features beautiful chandeliers, chairs and wall decorations, a classy old bar and stunning antique décor that will make you feel like you've travelled back in time.
---
6

Cafe Central – Vienna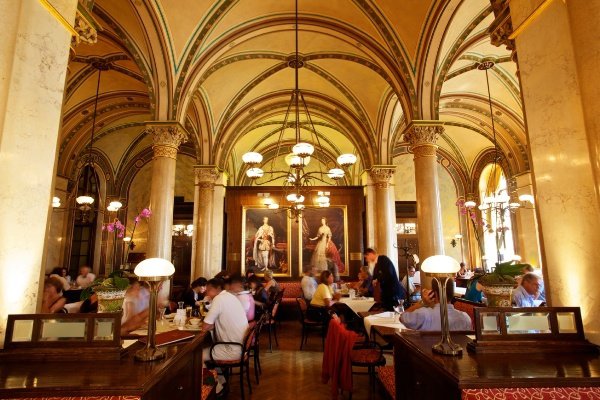 If you want to see a cafe that looks like a genuine palace, just visit Cafe Central in Vienna. This cafe is actually housed in a historic palace, boasting large marble pillars, beautiful paintings and a classical touch that will take you back in time to the late 19th century.
---
7

L'OisiveThe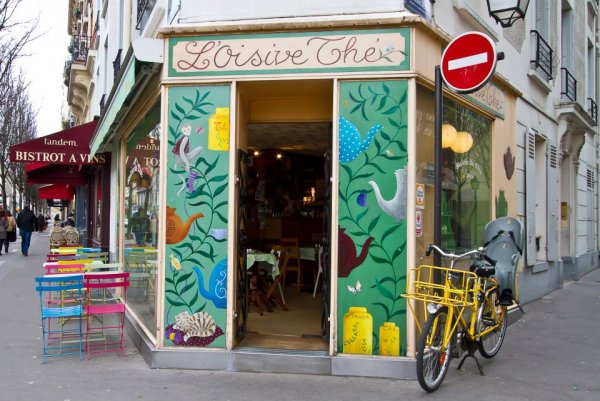 Another Parisian addition, L'OisiveThe is one of the most unique and beautiful cafes and tea places in the world. With weekly knitting evenings, adorable yarn decorations and an overall cozy feel, this warm and colorful place will make you fall in love on the spot.
---
8

The Vintage Emporium in London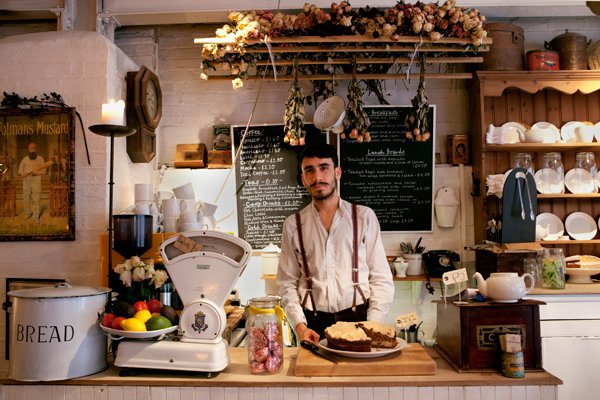 This classy, Victorian style cafe is one of London's hidden gems. Featuring a cozy, vintage interior with warm couches, record players, old toys, bookcases and pictures, as well as numerous old relics, it's the perfect place to relax and unwind, forgetting about the hustle and bustle of the world outside.
---
9

Prague's Cafe Imperial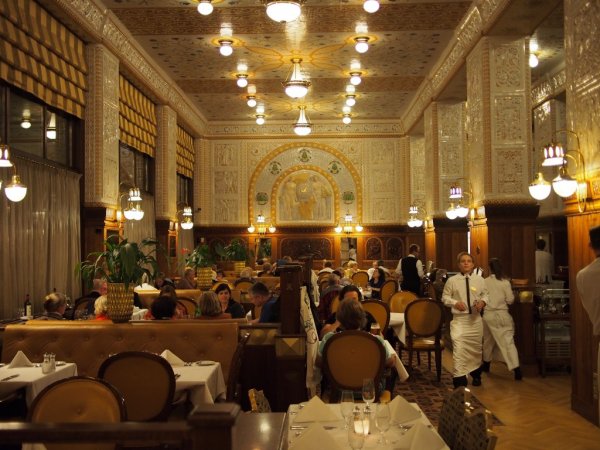 Known as a genuine Art Deco gem, Cafe Imperial is one of the last genuine late 19th century coffee shops left off from Prague's illustrious cafe society of the time. Its tile-covered interior and ornate mosaics make it a true beauty.
---
10

Cafe Greco in Rome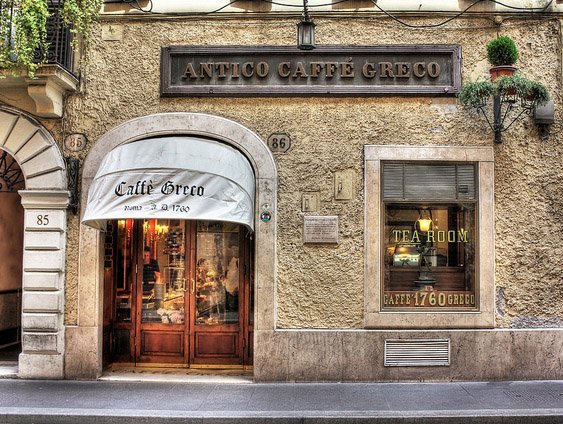 Finally, Cafe Greco is Rome's most famed, as well as oldest cafe. It served as host for many of Europe's most prominent historic figures throughout the ages, and its luxurious interior, still filled with mirrors, sculptures, paintings and marble decorations is absolutely captivating!
Without a doubt, many of these places are worth at least a short visit, if you ever plan to journey to places like Paris, Rome or London. Which of these stunning world renowned coffee shops presented here would you like to see the most?
---
Comments
Popular
Related
Recent