No trip to Paris is complete with an afternoon spent in one of its many cafes, and there are loads of cute cafes in Paris to choose from! Whether you're spending a winter weekend in Paris and are daydreaming about cozying up indoors with a hot chocolate, or visiting during the summer months and want to people-watch at a seat outdoors, here are some cute cafes in Paris that you must visit on your next trip to this romantic city.
---
1

Le Coquelicot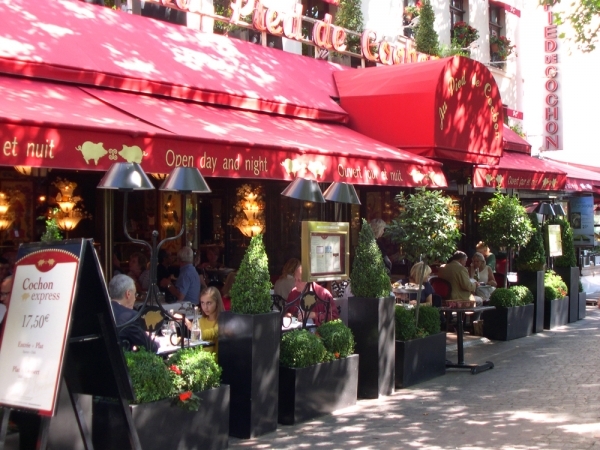 This cute bakery and café in Montmartre is just a short walk from Abbesses Metro, and its name means 'poppy'. The café serves breakfast, brunch or just a coffee and cake, but one of the menu's highlights is their oozy, cheesy Croque Monsieur, which comes with a fresh green salad. They also do a lovely hot chocolate which is great in the winter months. This is one of my favorite cute cafes in Paris, and I visit here all the time! It's also the perfect spot to pick up gifts for friends, as some of their cakes and biscuits are already beautifully gift wrapped.
2

La Maison Angelina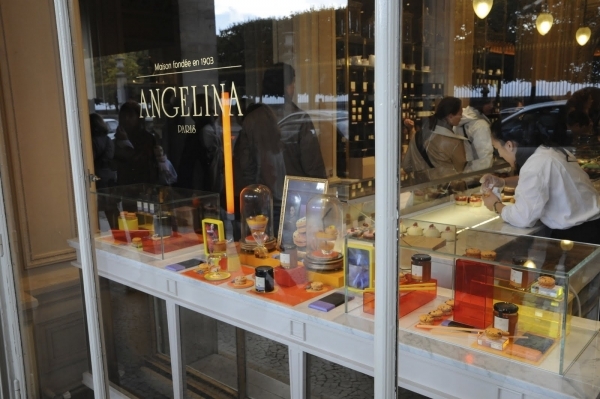 This is one of Paris' oldest tearooms and is also home to some of the city's most amazing desserts. Known for their hot chocolate, said to be the best in Paris, this beautiful belle-epoque style salon is just a short walk from the Louvre, which makes it the perfect place to enjoy an 'African' hot chocolate – you'll practically need a spoon at hand to eat is as it's more like a dessert than a mug of hot chocolate!
---
3

Les Deux Moulins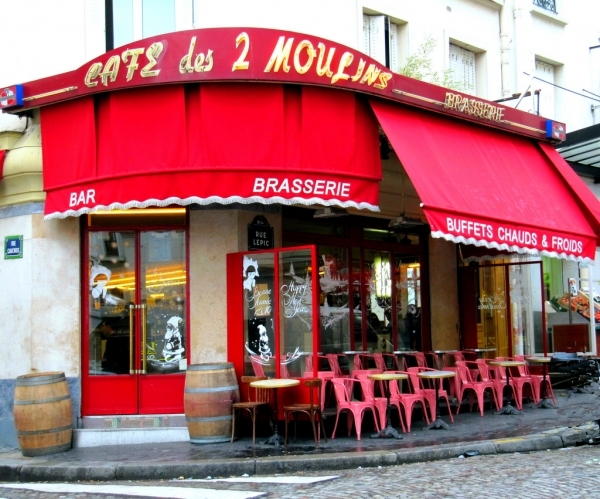 Some say this café is overpriced, on a busy street, or a bit of a tourist trap. Whilst these negatives might all be true, it's the café from the film Amelie, which in my eyes makes it that extra bit special! It's been a while now since the film was released, so it's a quieter place than it used to be, and is mostly filled with locals outside peak season. Sit indoors and keep cozy or perch on a red chair outside and watch the bustling street market.
---
4

Cafes Verlet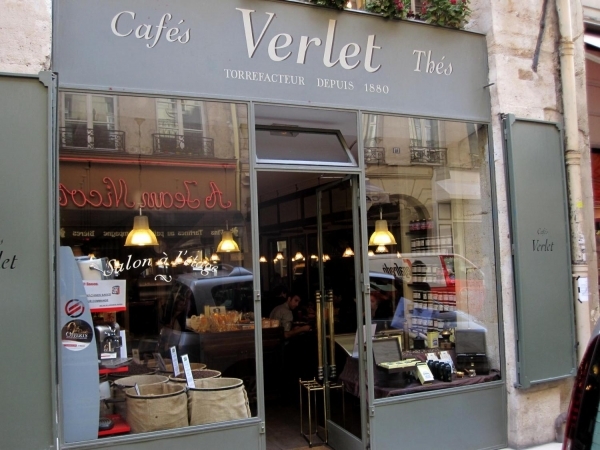 Close to the Louvre, this quaint coffee shop is more than a century old, and its ambience exudes the charm of Paris in days gone by. With more than 20 varieties of coffee to choose from, you can enjoy a coffee with a slice of cake in the upstairs tea room with some enjoyable views to boot!
---
5

Le Bal Café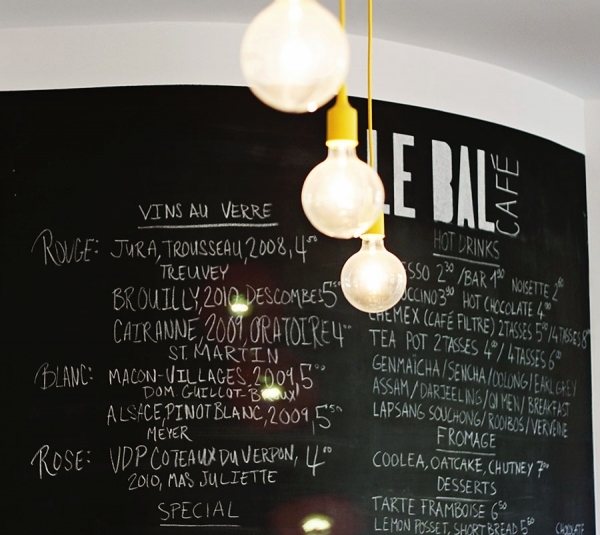 Le Bal gallery has a café downstairs that is chic, modern and the perfect place to meet friends for a coffee. Afterwards, you can browse the ever-changing exhibitions upstairs, showcasing contemporary and classic photographers – this place is heaven for photography buffs! The building itself used to be a restaurant, basement dance floor and hotel in the roaring twenties, attracting a hip, cool crowd who came to party and let their hair down. Today it still retains its cool appeal, and the café is where photography students and hip young things come to enjoy a coffee and pastry.
6

Brasserie L'Olive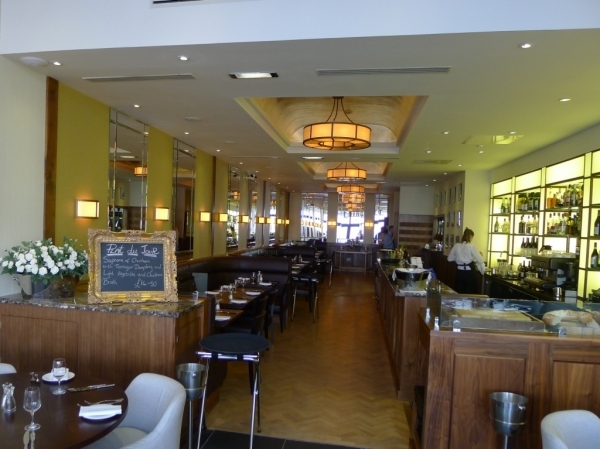 Just around the corner from Marx Dormoy metro station in the 18th arrondissement, you'll find this charming neighborhood brasserie and café, a popular spot with locals for brunch on the weekends. The sunny terrace with views over the market square is the perfect spot for people watching, or head indoors if it's chilly outside and enjoy a delicious coffee, toasted Croque Monsieur or brunch with friends.
---
7

Café Saint Regis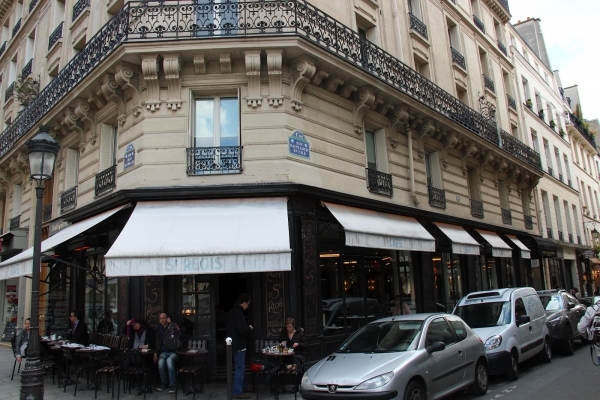 If you're strolling near Notre Dame, head for the Ile St Louis and enjoy exploring its cobbled streets. This little island at the heart of the city is also home to one of my favorite cafes, the Saint Regis. A popular spot with locals, you really should sit outside, even if it's cold – the café itself is a mixture of traditional Parisian charm and contemporary style, and brunch here is amazing! Try the Eggs Benedict with smoked salmon if you're looking for something really tasty, or enjoy a coffee or glass of wine as you people-watch.
Paris has loads of cute cafes to choose from, whether you're into quaint French cafes or contemporary style coffee bars for those who know a thing or two about coffee! You'll spot a cute café on practically every street corner, and trying to visit them all would take forever. Have you been to a café in Paris that isn't on this list?
---
Comments
Popular
Related
Recent