Are you an adrenaline junkie? Then chances are you like to travel and you like to ride roller coasters. The two are a perfect match because there are epic roller coasters across the globe and you can plan your getaways around them. That way you can see the world and ride the best of the best at any amusement park. Here are a few of the top ranking ones to get you started. Hold on!
---
1

The Thunderbolt, Coney Island, New York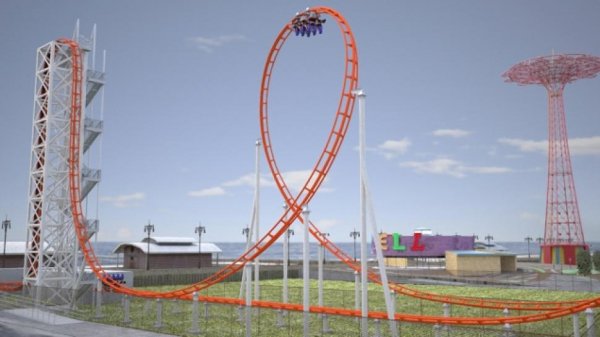 Coney Island is such an iconic place for many reasons, one of which is the Thunderbolt roller coaster. The one standing now is actually a rebuilt version of the original, which started its life in the 1930s. The coaster reaches speeds of up to 55 miles per hour and features a 90-degree drop. Thrilling!
---
2

Kingda Ka, Six Flags Great Adventure, New Jersey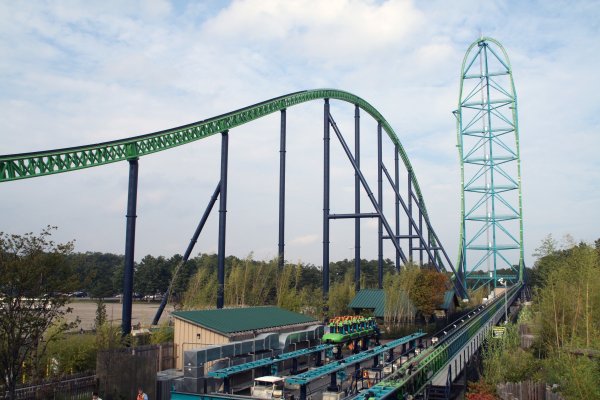 This coaster is the tallest in the entire world at 456 feet. It reaches speeds of more than 100 miles per hour and is over in no time. It will feel like the longest ride of your life though. Get ready to feel your heart jump into your throat. If you are a roller coaster aficionado, this is one not to be missed.
3

Takabisha, Fuji-Q Highland Theme Park, Fujiyoshida, Yamanashi, Japan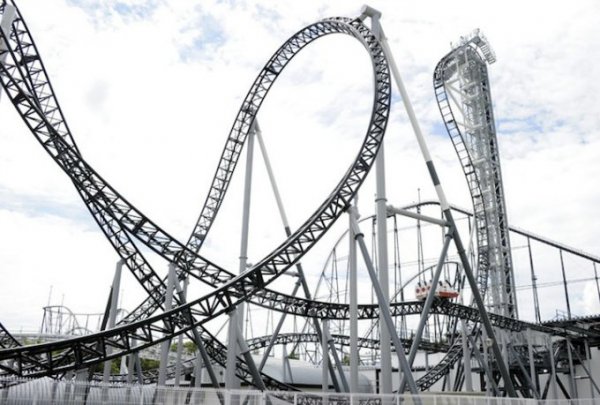 If you love fast, steep drops, this is the coaster for you. In fact, it's ranked as having the steepest drop in the world at a staggering 121 feet. Not only that, but it has breathtaking speeds and a heart pumping track. Think you can handle it?
---
4

Formula Rossa, Ferrari World, United Arab Emirates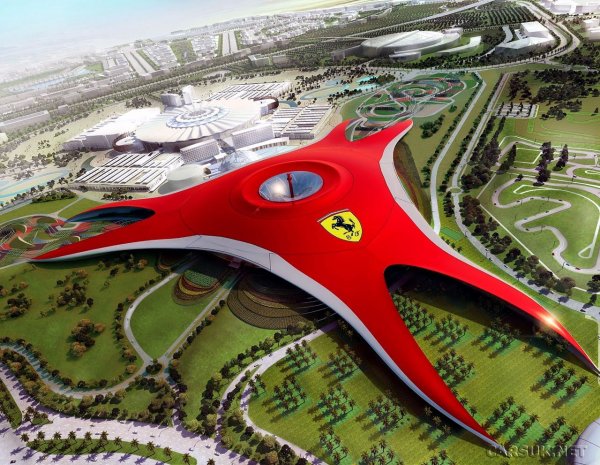 You won't have much time to freak out on this roller coaster because it takes only 90 seconds to cover the 1.3 mile track. It's also ranked as the fastest coaster in the world, reaching speeds that will blow your mind. You will be nervous standing in line, but don't chicken out because you'll be so glad you can add this ride to your list of favorites.
---
5

El Toro, Six Flags Great Adventure, Texas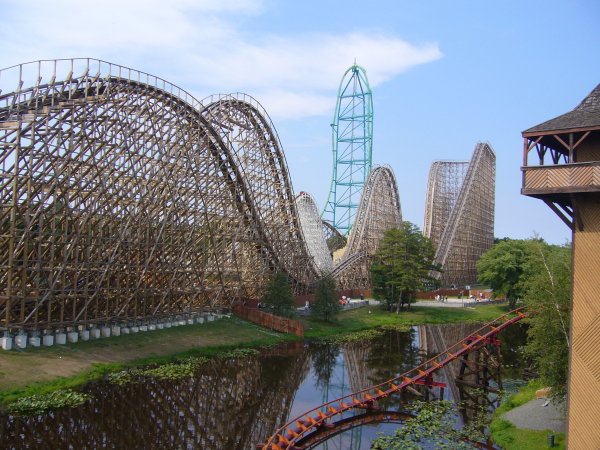 If you love the iconic wooden roller coasters of yesteryear, you are going to want to get in line for this one. It reaches speeds up 70 miles per hour and is loaded with drops, spins and dips that will make your heart beat a little faster. Go ahead – take a ride on the #1 ranked wooden roller coaster in the world.
---
6

Wicked Twister, Cedar Point, Ohio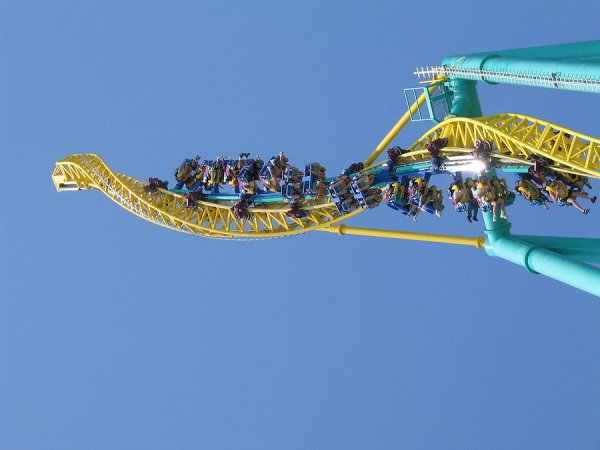 The Midwest isn't just cornfields. Nope! They also have the scariest suspended impulse coaster in the world. Just looking at it might be enough to keep you from getting in line. The ride is fast, steep and will keep you awake at night for days to come. I would say do it any way. You'll be glad you did and you'll have boasting rights for a lifetime.
---
7

Intimidator 305, King's Dominion, Virginia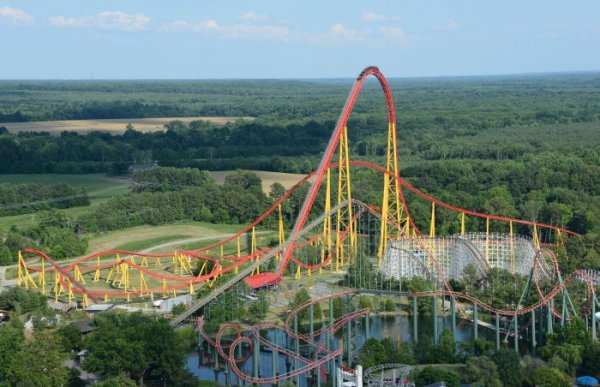 The first drop on this coaster is 300 feet, getting you going right away. The rest of the track will thrill you too with high speeds, angled drops and wind whipping fun. This one has won awards for its awesomeness so you definitely want to add it your roller coaster bucket list.
What's the scariest roller coaster you've ever been on? The Kraken at Sea World in Orlando was pretty much it for me. Are you planning to ride any of these coasters?
---
Comments
Popular
Related
Recent