There is an amazing variety of coffee houses in San Francisco. Whether you are looking for a local place to meet a friend, somewhere to sip coffee and people watch, or listen to live music and poetry, there is a coffee house for you in San Francisco. The coffee houses in San Francisco that are listed here all began here, currently roast here, or serve their brews here.
---
1

Blue Bottle Coffee Company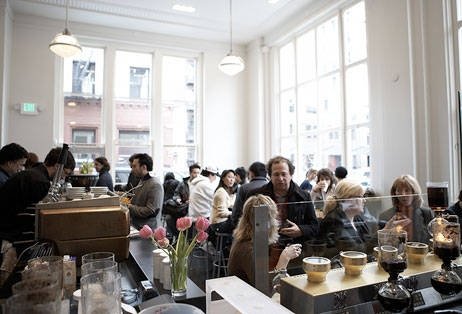 One of the most popular coffee houses in San Francisco is a roasting company which started out in Oakland (in the East Bay, so it's technically not from San Francisco). However, Blue Bottle has steadily grown over the last ten years, and now roasts and serves its brews in the Ferry Building (at the Farmers Markets), and the San Francisco Museum of Modern Art, as well as five other locations in the Bay. For all you New Yorkers out there, Blue Bottle is available at five locations in the Big Apple. Most Blue Bottle cafés offer 'cupping' classes or tasting events, and if you ask the baristas to prepare you something different from your normal cup of joe, they will.
---
2

Fourbarrel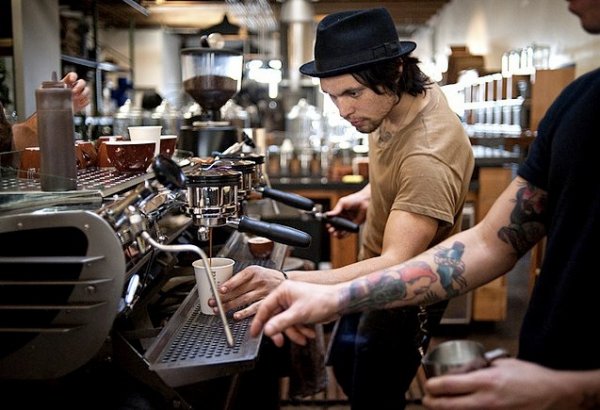 Perhaps one of San Francisco's biggest names in coffee is pouring responsibly sourced blends in three cafés; Valencia Street in the Mission district, Portola district (bordering San Bruno) and Divisadero Street (close to Lower Haight). If you aren't one for coffee, just going inside to see the ceilings that consist of circles of recycled redwood (a native tree of the area), could prove worthwhile. Fourbarrel offers workshops and seminars, just like Blue Bottle, on how to brew better coffee at home and they provide history classes on the bean. You will need to sign up for the classes in advance, though.
---
3

Sweetmue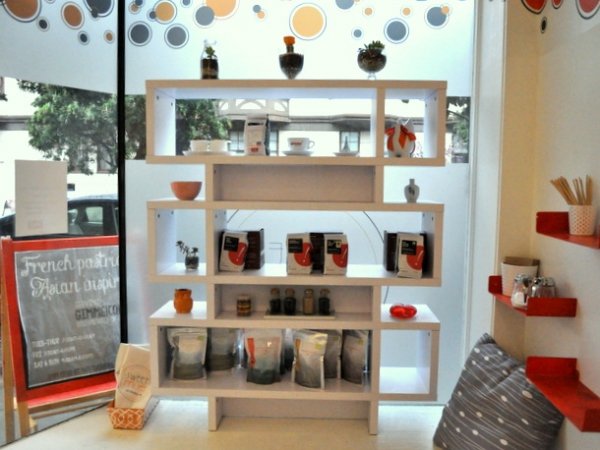 Sweetmue is the original gimme! coffee provider in NorCal. The beans are flown in fresh from the coffee roaster in New York, and their single-brew pour over coffee is what's served in the Sweetmue San Francisco store, located at 3414 22nd Street in the Mission district. You can either start your day pairing your gimme! cup of coffee with a fusion French-Asian pastry (they focus their flavor profiles around vanilla, chocolate and citrus), or you can meet friends for something off their delectable brunch menu.
---
4

Ritual Coffee Roasters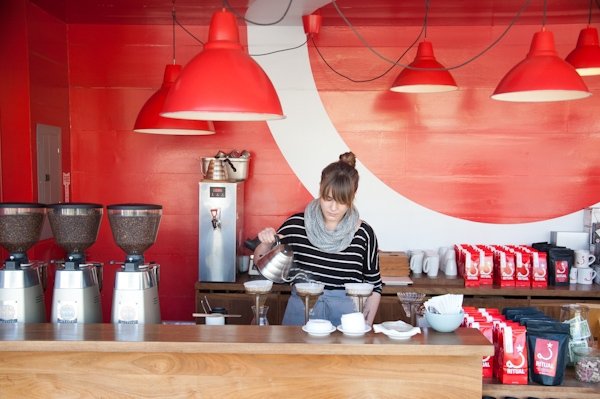 For some people, there was a moment when a simple cup of coffee changed their entire lives, and it is this ethos that is associated with Ritual Coffee Roasters, who opened their doors in 2005 on Valencia Street, in the Mission District. They've since expanded to three more café locations (Bayview, Hayes Valley and Napa), and their coffee is available in grocery stores as well as specialty shops. They are well known for the fact they take great pride and care ensuring that you have the best cup ever. They taste their coffees several times before it leaves their roastery and heads to the different cafés and into your cup.
---
5

Peet's Coffee & Tea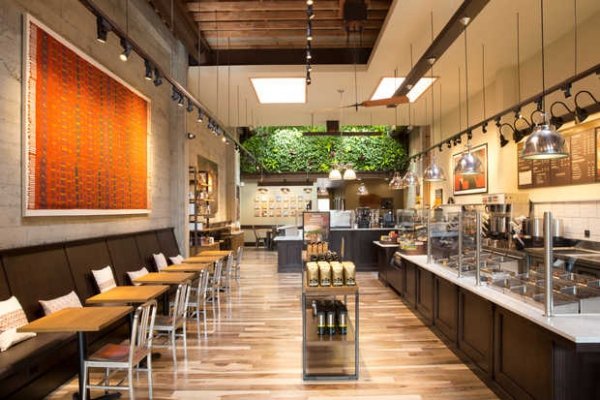 Perhaps the most famous and well-known of all the coffee houses in San Francisco, it started in 1966 by a Dutchman, Alfred Peet, in Berkeley. Its darker arabica coffee beans, such as the French roast, can be found in the flagship store, located on the corner of Walnut and Vine Street in North Berkeley. Between the late '60s and '80s, Bay Area folk would line up outside to buy their weekly roasted beans. Peet's predates the corporate-based Starbucks chain and served as a business model for the Starbucks enterprise. The founders of Starbucks all knew Peet personally and bought their beans from him during their first year of business in Seattle.
---
6

Caffe Trieste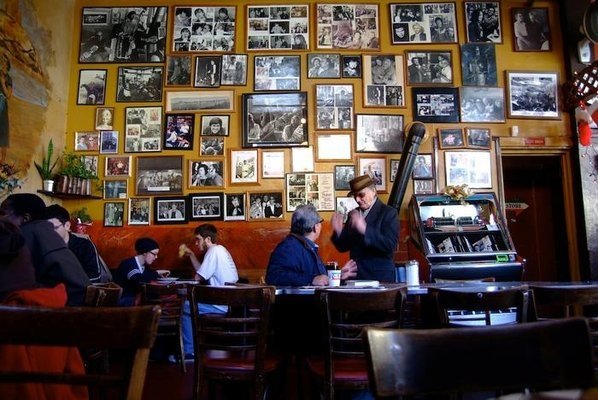 If you're looking for live music or poetry with your caffeine fix, look no further than Italian coffee house, Caffe Trieste, located in North Beach (609 Vallejo Street in between Grant and Columbus Avenue). Local musicians come here to 'jam' each Saturday, making it the perfect place to stop in at after visiting the Farmers Market at the Ferry Building. This was the first espresso-based coffee house on the west coast, having started in 1956, and this family-owned coffee house has been serving up quality Italian espresso coffee ever since.
7

Workshop Cafe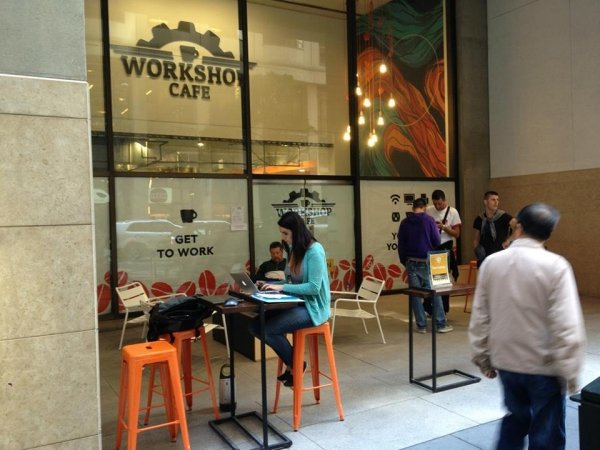 I cannot write about coffee houses in San Francisco without mentioning this amazing invention! The concept began after founder, Rich Menendez, had previously spent a lot of time working in coffee shops, as a Silicon Valley startup junky. It is located within the Financial District, at 180 Montgomery Street, and is a coffee house where you can work, host meetings or just hang out and sip coffees all day. Free WiFi is available, whether you are paying for meeting space or not, and their mobile app allows you to order your coffee and reserve your seats ahead of time, via the concierge. They even offer printing/scanning services should your meeting require.
Whether you are just visiting the city by the bay or living here, these are some of the best coffee houses to visit, and perhaps frequent. What are some of your favorite coffee houses in San Francisco?
---
Comments
Popular
Related
Recent