What do you look for in a hotel? Do you pick according to your budget or the location first? Maybe you want all the amenities? Do you factor in appearance? If you're drawn to color and brightness, you will love these great looking hotels.
---
1

Funky Generator Hostel, Barcelona, Spain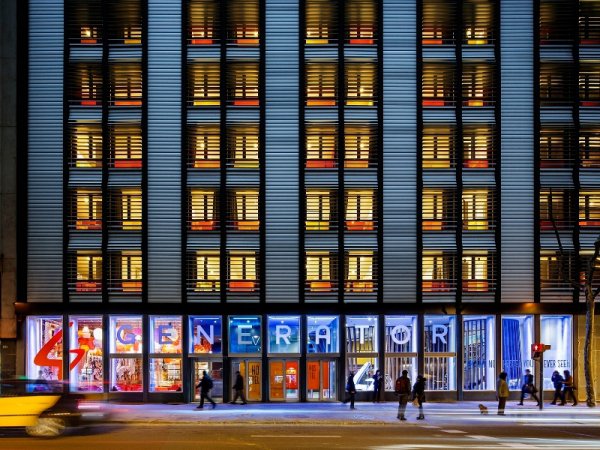 Displaying enormous ceiling heights and colorful artworks everywhere, the Generator Hostel Barcelona offers travelers cheerfully decorated rooms at affordable prices. This wonderful city has more tourist attractions to offer than many other European cities combined and the innovative interiors of this hotel reflect that. Book one of Spain's most colorful hotels via Generator Hostel Barcelona.
---
2

Pastel Colored Saguaro Hotel, Palm Springs, USA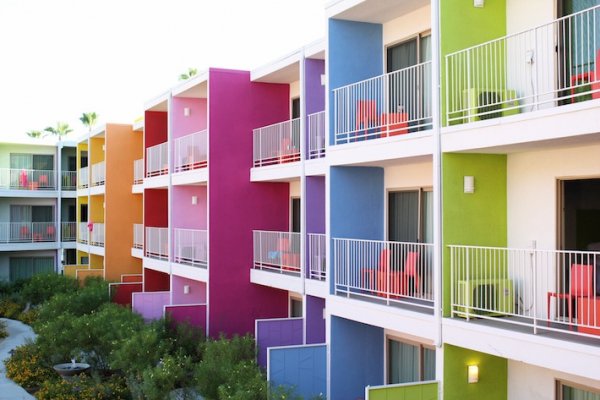 Greeting guests in gentle hues of yellow, orange and pink, the interiors of The Saguaro in Palm Springs were inspired by the area's indigenous desert flowers and plants. Thankfully, you don't have to study botany to make a booking via JDV Hotels.
---
3

Purple Paradise at Casa Del Domo, Las Alamandas, Mexico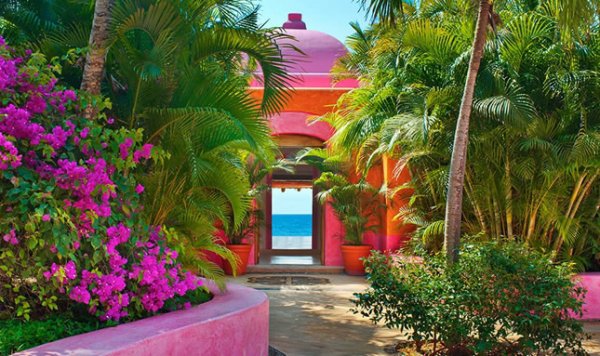 Inspired by Mexico's vibrant colors, Casa del Domo's exteriors and interiors flare up in tints of hot orange to celebrate the sun and vibrant purple hues to resemble the ever-present bougainvillea shrubs that dominate the landscape. Mexico's warm and crystal clear waters are glittering in tints of blue, green and turquoise just across from this resort. Book one of Mexico's most colorful hotels via Las Alamandas.
---
4

Cool and Sophisticated Goli & Bosi Hostel, Split, Croatia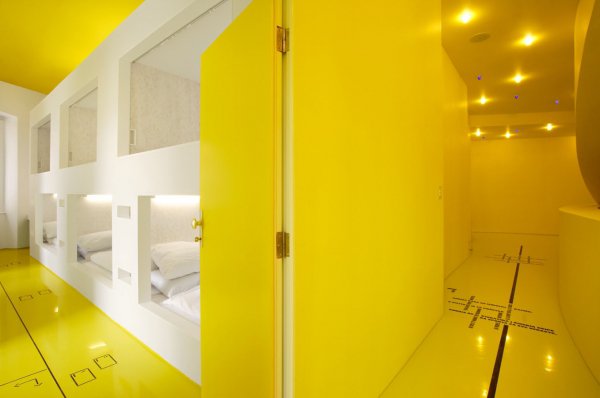 Historic Split used to attract travelers seeking miracle cures from the city's hot sulfur baths. The Goli & Bosi Hostel reminds tourists of this heritage with cool and shiny surfaces in acid yellow, cream and white. Sophisticated and ultra-modern, this colorful hostel can be booked via Goli + Bosi.
---
5

Art Lovers Stay at the Arte Luise Hotel, Berlin, Germany
Berlin is one of Europe's most exciting and popular city break destinations. Brimming with some of the world's finest art collections, Berlin is a Mecca for art lovers. The Arte Luise Hotel reflects the city's rich artistic heritage, providing guests with rooms where each one is decorated by different artists. Reserve your view of Elvira Bach's mural via Arte LuiseHotel.
---
6

Meet Martian Drinking Buddies at the G&V Royal Mile Hotel, Edinburgh, UK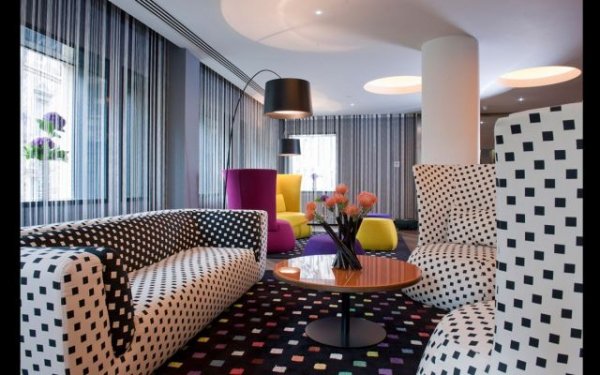 The G&V Royal Mile Hotel certainly qualifies as one of Britain's most colorful hotels. The rainbow-colored, futuristic interior may come as a shock after seeing all that traditional tartan and heather in central Edinburgh, but this is a great choice for sci-fi fans. Sit in this hotel's bar and before long you'll imagine little green men are joining you for a snifter. Not available via International Space Station but can be booked via Gallery - G&V Royal Mile.
.
7

Be Alice in Wonderland at the Fusion Hotel, Prague, Czech Republic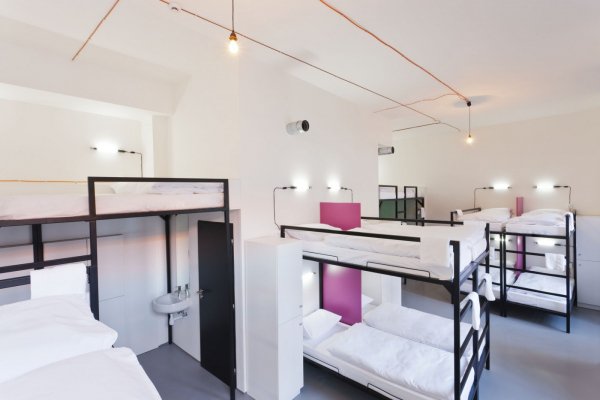 Prague is one of the world's most beautiful cities, a fabulous city break destination with plenty of madcap entertainments. Affordable and brimming with "Mad Hatter" type room designs that will make your inner Alice smile, the Fusion Hotel is also conveniently close to Prague Old Town and the best attractions. Bookings via Fusion Hotels.
---
8

All the Colors of the Rainbow, the Pantone Hotel, Brussels, Belgium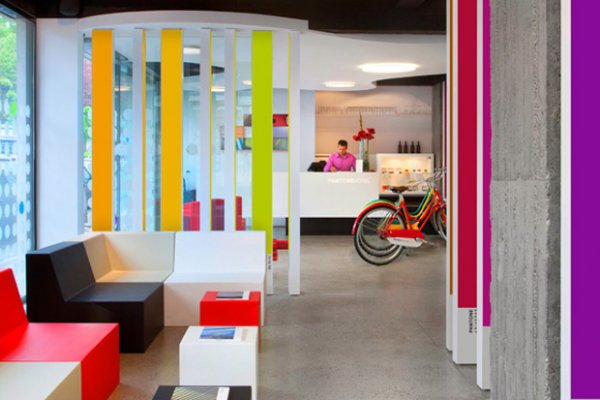 Taking its interior design clues and name from the rich and vibrant shades of Pantone, this hotel in Belgium's capital may easily become your favorite colorful haunt. Room designs strike a careful balance between traditional darker hospitality colors and different shades of white. Book via Pantone Hotel.
---
9

Be Dazzled by the Semiramis Hotel, Athens, Greece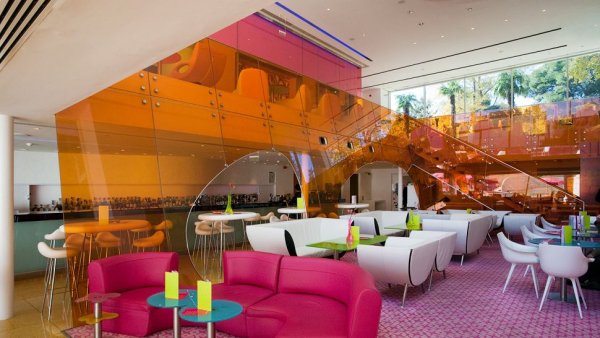 All the colors of a wildflower meadow on Mount Olympus seem to have found their way into the Semiramis Hotel, contrasting nicely with travelers' expectations of Greece's white-washed houses, dazzling blue skies and azure waters. As colorful hotels go, this one will blow your mind's palette. Bookings via Athens Hotels.
I'd love to stay at these arty colorful hotels. Would you?
---
Comments
Popular
Related
Recent