For the Best Vacay of Your Life Book One of These Awesome Bargain Hotels under 100 ...
By Neecey
Your travel budget can take you further if you can get a cheap flight and save money on accommodation. The key really is getting a cheap flight because there are some fabulous hotels under $100 all around the world, and in places that are affordable once you get there. Trust me: in some of these places you can get a good meal for $2.00.
---
1

Art for Art's Sake at the Brody House in Budapest, Hungary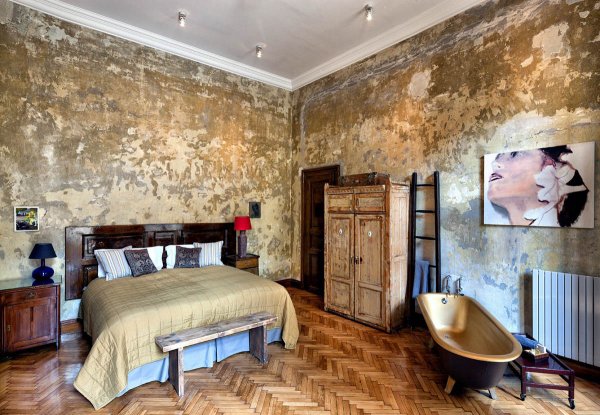 On the top of the list of affordable hotels is this winner of the Best Budget Hotel Award of 2013. Rooms start at under $100, depending on which of the 11 unique bedrooms you choose. Each bedroom is named after and adorned with the work of Brody House artists who may have even used the room as a studio at one time. The common areas feature high ceilings with loads of natural light and, of course, unique artwork and décor.
---
2

Pocket Book Size at El Secreto De Pozos, Pozos, Mexico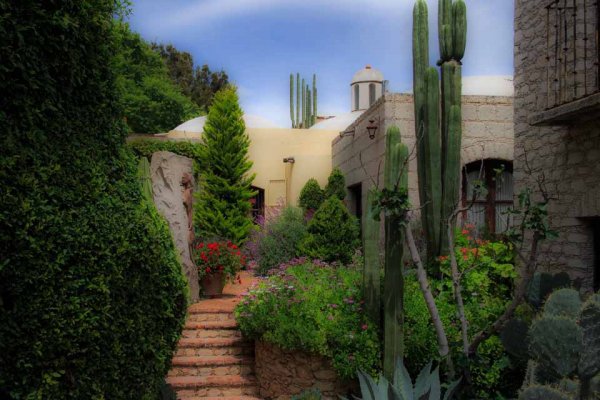 This teeny hotel has only 3 rooms. Each has a wood-burning fireplace, luxury bedding and offers continental breakfast. The vibe is artsy and old-Mexico, with its terracotta tiled floors and exposed beams with locally made furnishings. It's located on the main square of Pozos, so it's close to shops and eateries. But you may not want to leave because the hotel offers in-room massages and access to a temazcal, or sweat lodge.
---
3

Capital Comforts at the Michelberger Hotel, Berlin, Germany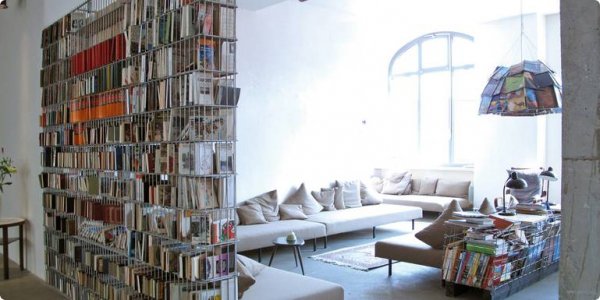 This wonderful budget find is housed in an old factory on the eastern side of Berlin, with 113 guest rooms, a restaurant, bar, and courtyard. The vibe is industrial chic, with lofty rooms that have large windows and colorful exposed cables hinting at the building's industrial beginnings. Rooms have sofas that double as daybeds and mezzanine beds complete with an access ladder and a safety net - just in case.
---
4

It's All in the Name at the Good Hotel, San Francisco, USA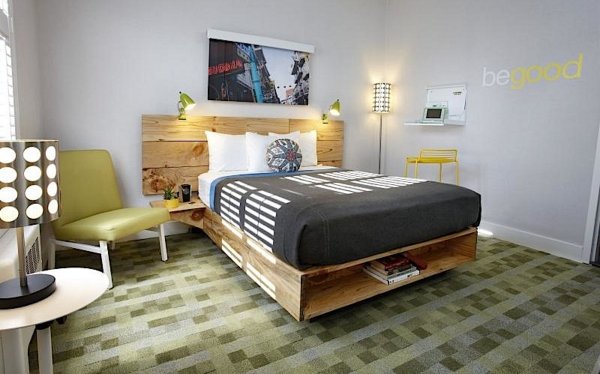 Built in 1911 shortly after the great earthquake, this hotel has a history, but that's not what makes it interesting. It's a model of the sustainable lifestyle. Their mantra, "Renew, Reuse, Relax," is illustrated throughout the hotel - each unique room is furnished with items made from reclaimed and recycled materials, right down to the bedding that's made of 75% recycled soda bottles. Recycle bins are easy to find, and even the toilets are fitted with "Sink Positive" lids. They offer complimentary bikes for getting around the city, a plus because it's located in the trendy SoMa area.
---
5

Sing for Your Supper at the Santa Grand Hotel Lai Chun Yuen, Singapore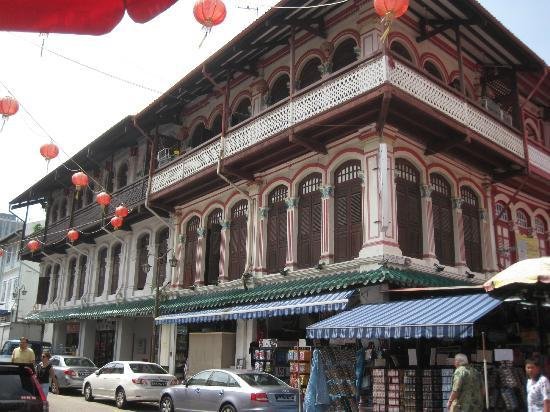 Formerly an opera house in the middle of Chinatown, this hotel takes inspiration from its history. Complete with rich red walls, paper lanterns, and velvety red chairs, it evokes the feel of a lavish theater. However, the rooms are quiet retreats decorated in simple modern designs, and they have balconies and modern appliances.
---
6

Yes, You Can Afford Oh La La at the Hotel Paradis, Paris, France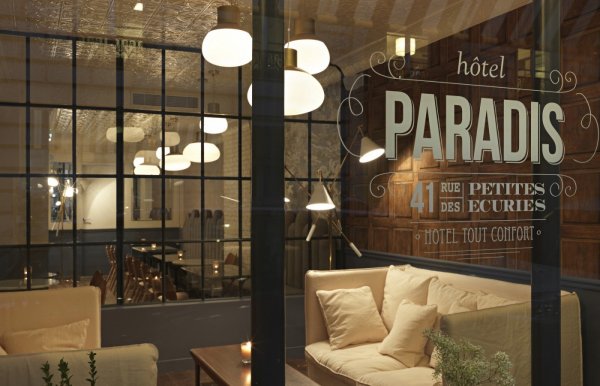 Located near the Opera Garnier, this hotel is located on a quiet, narrow street that assures a quiet place to rest after you've explored the city. Some rooms even have a view of Sacre Coeur or the Eiffel Tower. Richly patterned wallpaper and vintage lamps create an old-fashioned glamorous atmosphere without the exorbitant price.
---
7

Much to Commend the Mini Hotel, Hong Kong, China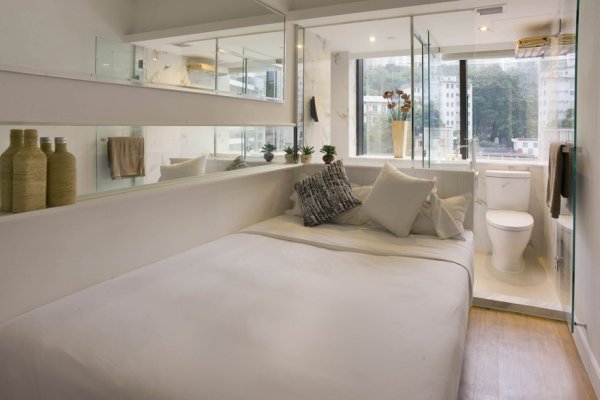 These accommodations are compact, but mostly in name, not in amenities. The rooms are very efficient so they don't feel as small as their square footage would suggest (most rooms are from 80 to 120 square feet). However, the small size isn't for everyone, and often the bathrooms aren't private so you'll have to travel with someone you know well. Its location right in the middle of Hong Kong is a huge convenience and allows easy access to the city.
---
8

Northern Soul at the Nadler, Liverpool, UK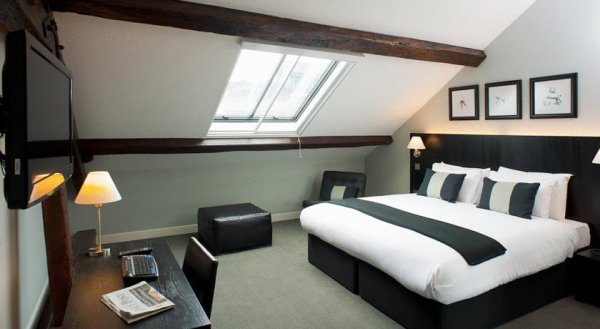 Liverpool, a city placed in our collective memory by the iconic Beatles, has never stopped being a trendsetter in all its 800 years. It can be an expensive place to visit, however, and The Nadler, located in an old cork warehouse from the 1850s, offers a good sleep for cheap. Located on Seel Street, it is right in the middle of the most vibrant part of Liverpool's city center. Rooms come equipped with mini kitchens, HDTVs, and free music.
---
9

Bamboo Beauty at the Sri Bungalows, Ubud, Bali, Indonesia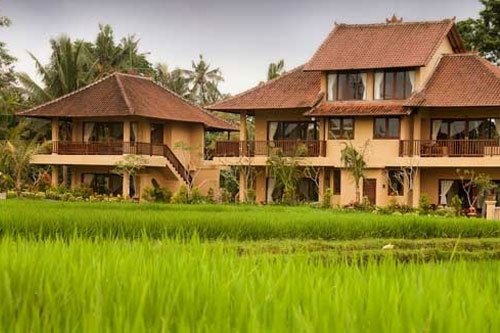 You'll get the true flavor of the tropics here for a lot less than you'd expect to spend. Surrounded by banana and coconut plantations, the bamboo-paneled rooms with thatched roofs will romance you in no time. Close to the Monkey Forest Sanctuary, you'll enjoy the lush green forest while watching monkeys play all around you, or head down to the Ubud market (only 5 minutes away) and pick up a few souvenirs.
Are you ready to go search for cheap flights now? Where's your dream destination?
More
Comments
Popular
Recent