If you ever have the chance to go to Japan – simply do it! Trust me when I say it is totally affordable and you will simply have the best time of your life. From dancing robots shows to singing toilets, Cat Cafes, Karaoke and to die for Ramen, Japan is a roller coaster ride full of crazy surprises and non-stop fun. I have traveled all round the globe, but Japan was the only country to blow my mind and have me begging to return. So if you are thinking of going to Japan or have already booked your flights, here are my top 10 things to do in Japan…
---
1

Robot Restaurant, Tokyo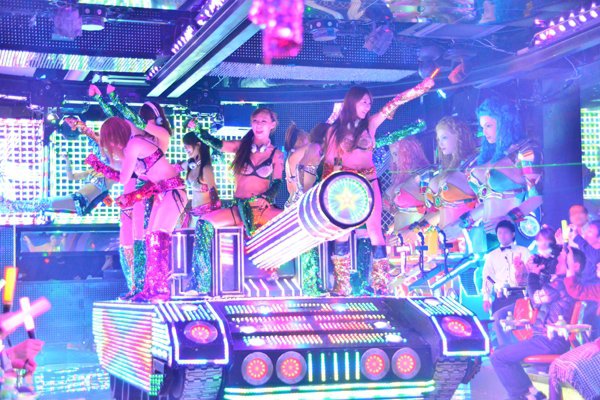 What could be better for some evening entertainment than robots fighting against bikini clad women to save the planet earth? Chuck in a load of neon lights and some popcorn and you are all set-up for a good time. Nestled in Shinjuku, this is the perfect show to get you warmed up for a night in Golden Gai, over 100 tiny bars, nestled in narrow streets. You would be hard pressed not to have a fun time.
---
2

Crazy Cafes, Tokyo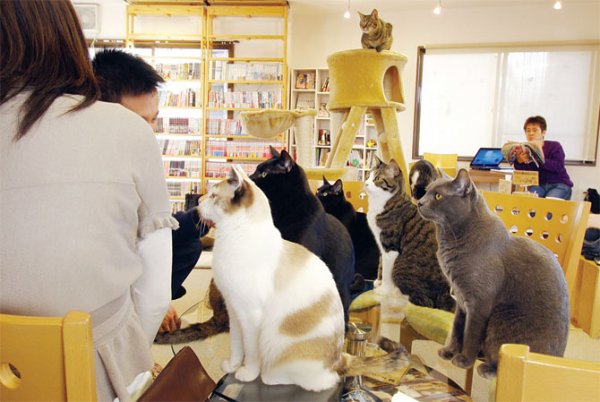 Specialty cafés are only found in Japan. There are Cat Cafés where you can cuddle cats while sipping green tea, or you can go to a Maid Café where Japanese girls dressed as maids can take your picture and give you a hug if you need a pick-me-up after a long day. When there are so many other unique options, why go to Starbucks?
3

Relax in an Onsen, Hakone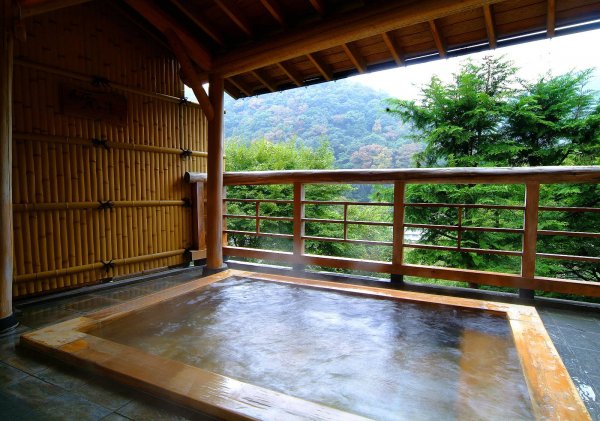 Head to Hakone (aka Spa Town) to seek out delightful hot tubs overlooking the lush green mountains. Once you get over the embarrassment of being naked (bikinis are not allowed), you will simply love Japan's spa culture. I went to a few onsens, each one had a range of steam and sauna facilities and were set in tranquil surroundings. After a day of hiking, you will love being able to strip off and soak away the day.
---
4

The Red Gates, Kyoto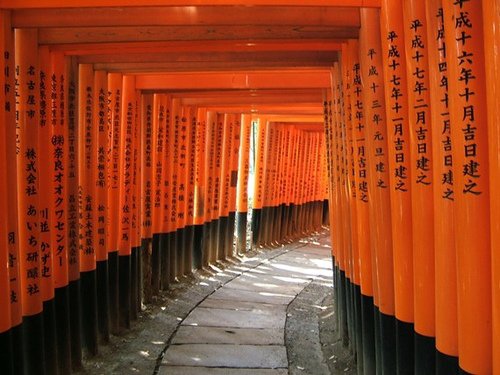 Otherwise known as the Fushimi Inari Shrine, Kyoto's famous red torii gates are a destination on all tourists' lists. The bold red gates snake through the lush green forest of Kyoto marking a gentle hike that is magical and memorable. Once you have taken 200 photos of yourself simply enjoy the peace of these remarkable gates, which are a symbol of the wonder of Japan.
---
5

Delicious Ramen, Kyoto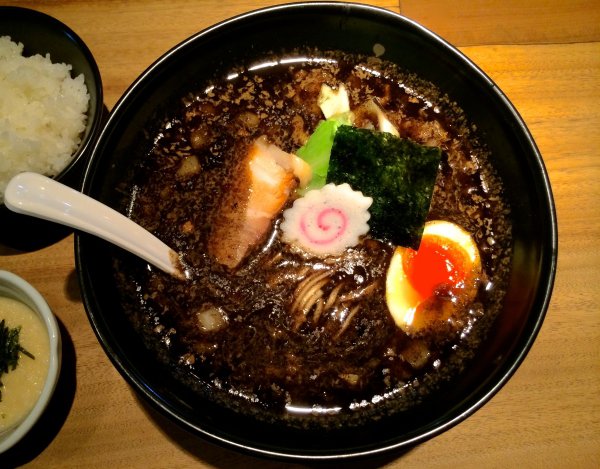 If you are a foodie like me then you need to add Kyoto Gogyo to the top of your destinations. The reason there is a queue for this place is because the Ramen is fantastic; they serve the best noodles I have ever eaten in my life. The presentation of the dish was impeccable and the smokey flavour of the broth was out of this world. I came to Japan to eat tasty food and this placed delivered.
---
6

Temples and Deer, Nara
Away from the hustle and bustle of city life is peaceful Nara. Famous for its huge bronze Buddha Todai-ji, Nara will provide you with temples and tradition in a garden filled with cute little deer. Complete your day trip by kicking back with a green tea ice-cream, the perfect treat for a sunny day.
---
7

Photos and Hiking, Miyajima Island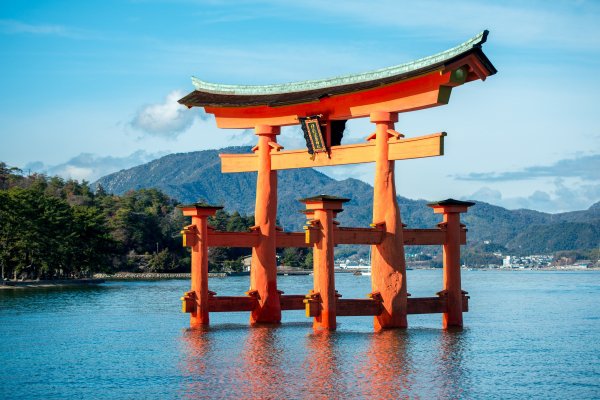 Miyajima is one of the most photographed spots in Japan, and it's famous for its Red Shrine that seems to float on the sea. Be sure to put on your hiking shoes and climb up this great mountain to get unbeatable panoramic views of the island. After your climb, reward yourself with succulent fresh oysters, a local food tradition.
---
8

Relax in a Ryokan, Kinosaki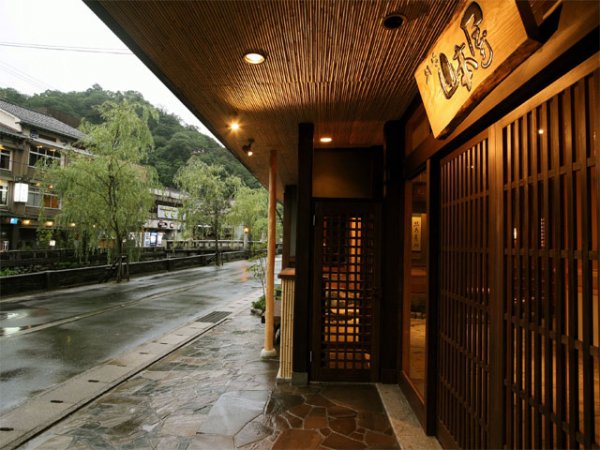 Another famous spa town not to be missed is Kinosaki. Book in advance to enjoy a Ryokan guesthouse experience where you can change into a Yukata and eat a traditional multi-course dinner before sleeping on a futon. In the morning, stroll around the canal visiting different Onsen.
---
9

Live It up in Dotonbori, Osaka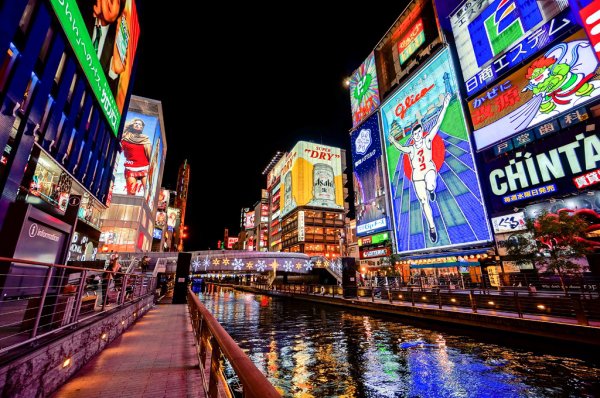 Finish your trip by shaking it out in the neon lights of Dotonbori. When I originally pictured how Japan would be, this was the image of bright lights, gaming machines and fun that I conjured. Try out the Pachinko machines (a popular pinball game) before heading to one of the many restaurants that offer tasty delights such as Yakitori (meat on sticks) or Shabu-shabu (meat cooked in a soupy broth).
---
10

Everything else, Japan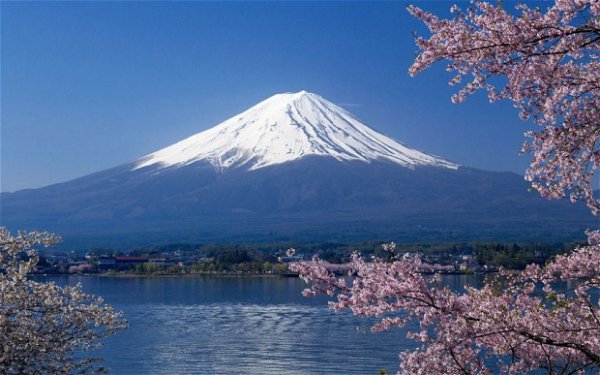 Other things you need to try in Japan include taking a bullet train (Shinkansen), experiencing modern musical toilets, singing as loud as you can at the Karaoke, climbing Mt Fuji, viewing the cherry blossoms, eating Onigiri (rice balls) for your packed lunch, buying a drink from a vending machine (less boring than it sounds), eating world famous Kobe Beef and spying a glimpse of a geisha in Kyoto.
The great thing about Japan is that it is a country that is so unique to anywhere else. From traditional temples and Geisha girls to the Pachinko pinball craze and whole malls filled with Manga paraphernalia, wherever you end up in Japan you will be sure to be amazed and surprised by what you see. One day I visited a museum dedicated to Star Wars and the next I was awed by the wonder of Mt Fuji. This is a country of old and new, nature and technology standing tall, side by side. Japan could be the most exciting place to be in the world right now, and should be in the number one spot on your Wanderlust holiday list. Are you ready for Japan?
---
Comments
Popular
Related
Recent