I live in a beautiful, unique and totally stunning part of the world and as a local, I know about a lot of hidden gems in Tasmania, including lots of special places that aren't necessarily on a tourist's map. There are so many great things to discover in Tassie, and it was so hard to narrow it down to just nine, but here they are - the best hidden gems in Tasmania. You should definitely add them to your list!
---
1

Crescent Bay, Tasman Peninsula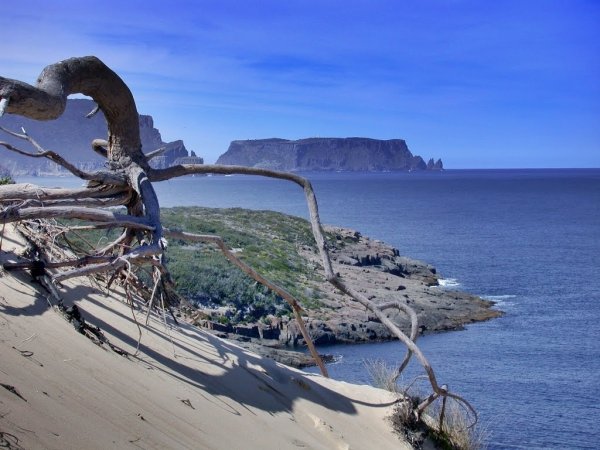 Crescent Bay takes the number one spot in my list of hidden gems in Tasmania, not only because it is stunning, but because there are so many people, even locals, that simply don't know it exists! Not only is there a beautiful bush walk around the bay, but the beach itself is totally breathtaking! With picture-perfect blue water and gorgeous sand, you'll be in heaven. Crescent Bay is definitely worth a visit, and deserves to be much more well-known than it actually is!
---
2

Tahune Forest Airwalk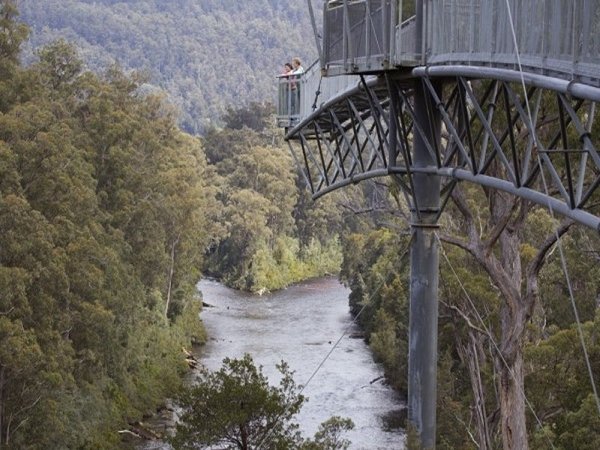 If you're not scared of heights, the Tahune Forest Airwalk is definitely something you should add to your list of must-dos. This walk is suitable for people of any walking ability, and is the perfect thing to do if you really want to see what Tasmania has to offer in the way of its unique and beautiful environment. On this walk, you stroll along a huge bridge-like structure above the treetops - amazing!
---
3

QVMAG, Launceston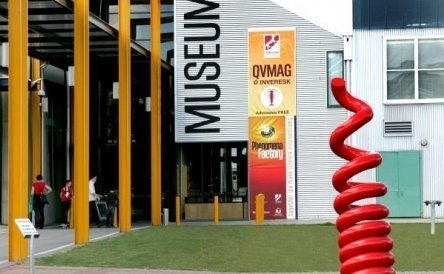 QVMAG, or the Queen Victoria Museum and Art Gallery, is my favourite museum in all of Tassie. It's Australia's biggest regional museum and is home to some enormous dinosaur skeletons, a historically accurate Blacksmith's workshop, an awesome interactive Phenomena Factory, a planetarium and heaps more! QVMAG is a great way to spend a rainy (or sunny!) afternoon in Tasmania.
---
4

The Nut, Stanley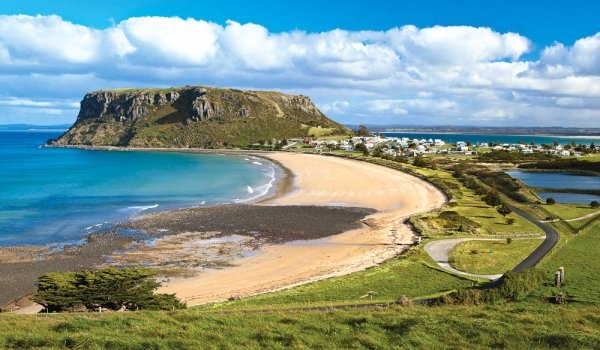 The Nut may not exactly be hidden, considering it's a small mountain, but because it's out of the way, not many people venture out enough to visit it. This is a shame, because it is, in my opinion, one of the most beautiful parts of Tasmania! The Nut isn't just pretty to look at either - there's also a short walk around the summit that gives you stunning views of the ocean. You can choose to walk up a series of steps to reach the top, but I would definitely recommend taking the chairlift, it's great fun!
---
5

Alum Cliffs, Mole Creek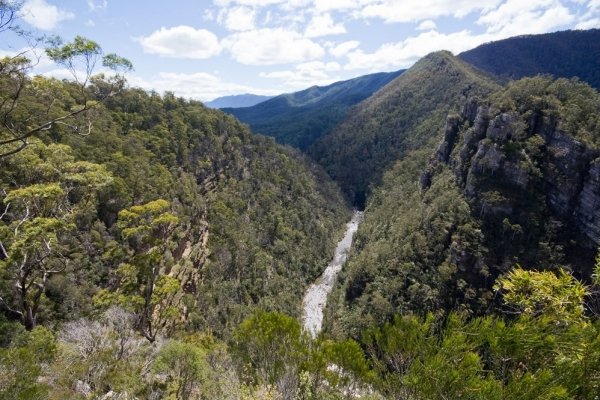 Mole Creek is the small (read 'tiny') town in which I grew up, and I have visited Alum Cliffs countless times. I never get sick of it! You take a short 15 minute walk through a forest, and come out at a phenomenal lookout which gives you an awesome view of the Mersey River flowing under the cliffs. I can't recommend this walk enough, it is my absolute favourite.
---
6

Cataract Gorge, Launceston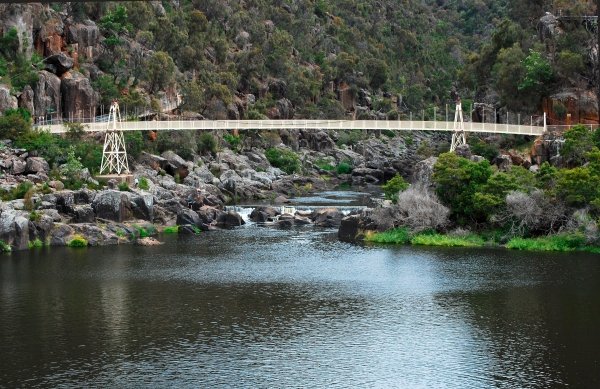 If you're in the area of Launceston, you can't leave without a trip to the Cataract Gorge. It's a little bit of wilderness in the middle of a city, boasting great walks both long and short, a cafe, a suspension bridge, a swimming pool, a restaurant, more than a few peacocks and the world's longest single-span chairlift! No matter what kind of things you're in to, you'll find something to tickle your fancy at the Cataract Gorge, it's a great place to relax and spend the day.
---
7

City Park, Launceston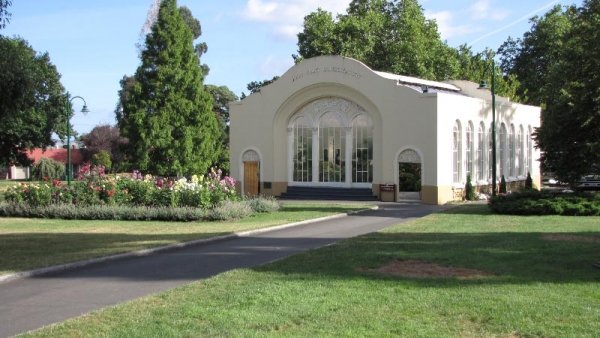 City Park is one of the loveliest parks I have ever been to, and I've travelled around the world! There is just something so calming about City Park, and it's the perfect place to sit and eat lunch or lounge around on a warm day! If you go during the right time of the year then you'll be able to see the resident Macaque monkeys! The gorgeous conservatory is definitely worth a look, too.
---
8

State Cinema, Hobart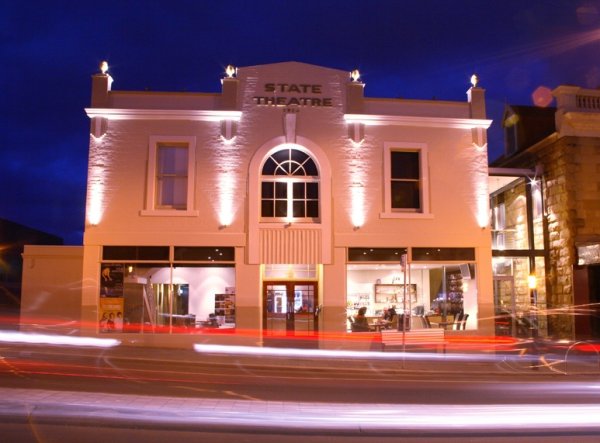 As far as independent, art house cinemas go, the old State Cinema in Hobart is definitely one of the best. Here you can watch a range of different movies from Hollywood blockbusters to groovy indie movies while sitting on comfy chairs and sipping wine. The rooms are cozy and small, so there are never many people watching the same movie at once. If that doesn't sound like the best moviegoing experience then I don't know what does.
---
9

Bicheno Blowhole, Bicheno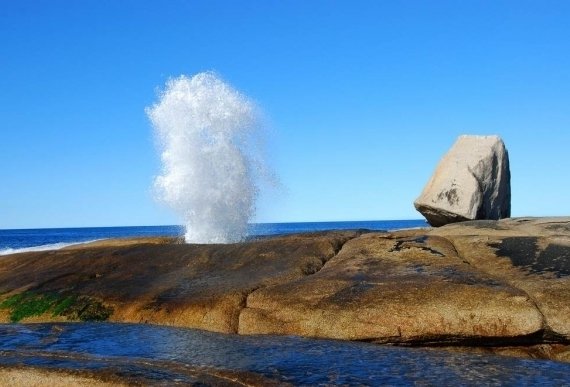 You'll definitely need your camera for this one - the Bicheno Blowhole, while it might be a bit of a trek to find, is totally worth it. If you look for a huge boulder in the shape of a diamond then you're in the right place! This blowhole is known to regularly shoot twenty or so metres into the air, making for a very impressive picture! The blowhole is most impressive on a windy day, but if you're lucky you'll see it whenever you're in the area!
Tasmania is home to some spectacular scenery and great things to do, so if you're visiting Australia, definitely make the effort to come down and visit some of these hidden gems. I hope you enjoy them just as much as I've enjoyed growing up around them! Have you ever visited Tasmania? What was the best thing you did while you were here?
More
Comments
Popular
Recent