As summer reaches its pinnacle, I'm sure a lot of people are looking for fun vacation ideas, so they can get away from their daily lives before August becomes September. Well, worry no longer. From glam vacations to roughing it in the woods, I've found tons of ideas for you to consider! Getting away from it all will be easier than ever – all you have to do is pick out your favorite from this list of fun vacation ideas, book your trip, and be on your way!
---
1

Hit a Water Park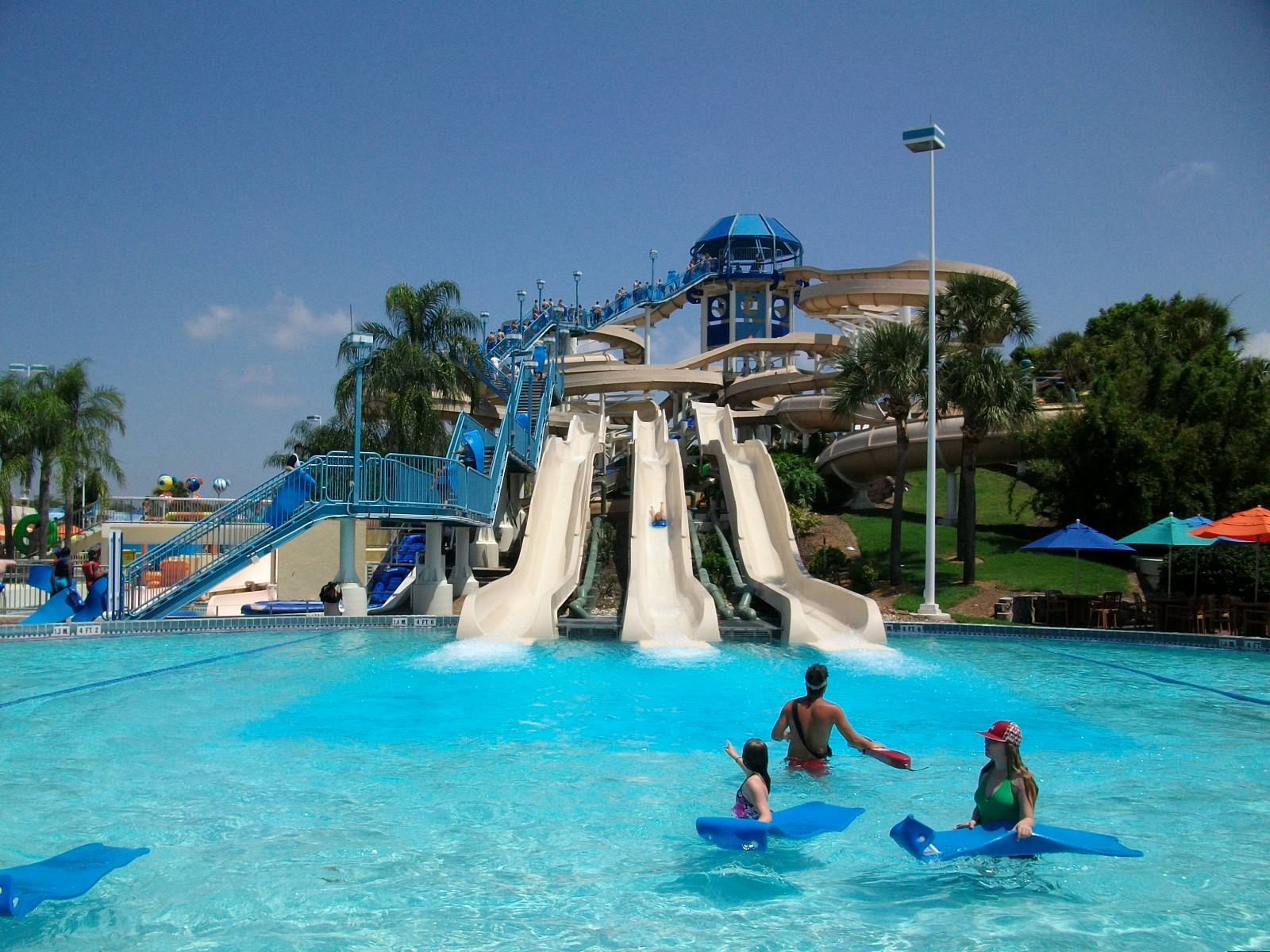 With temperatures cresting 95 on the average, you're going to want to spend a lot of time around some cold water this summer. One really fun vacation idea is to head somewhere there's a water park. It could be a park attached to a larger amusement park, or one of those ginormous water villages that are all about the pools, chutes, and slides!
---
2

Go to an Amusement Park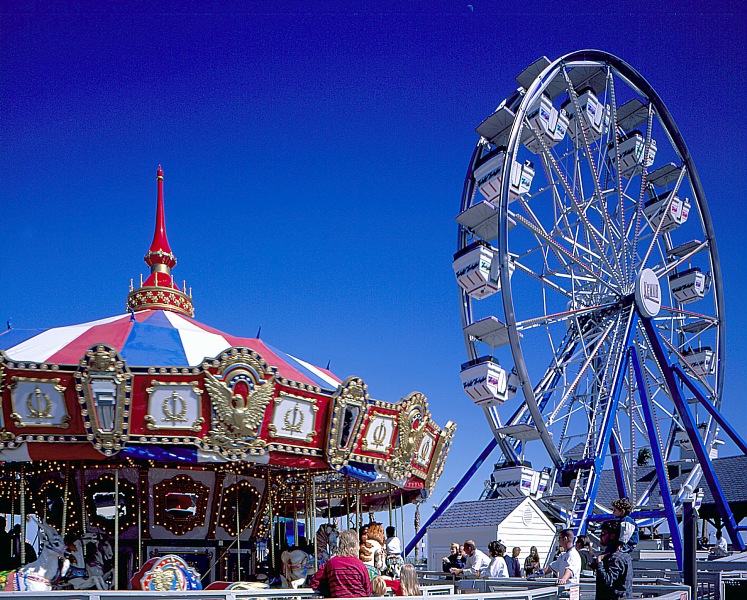 Amusement parks themselves make amazing vacations. I know standing in line is awful, but if you time it right, you won't have to suffer from the lines or the heat. It's fun to go to an amusement park maybe three or four hours before it closes down. The lines are shorter, the weather is cooling down, and let me tell you, there's nothing like riding a roller coaster as dark comes down. That's trippy!
3

Boogie to the Beach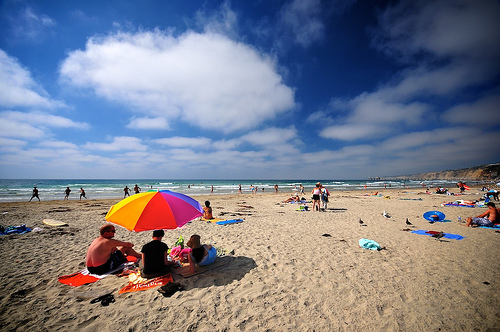 Nothing beats the beach in the heat of summer. If you start burning up, all you have to do is jump into the ocean! The nice thing is that a lot of beach towns, from the California coast to the Jersey shore, have fantastic boardwalks as well. Then, of course, there are the beaches in Florida; with a trip there, you can hit the Magic Kingdom, too!
---
4

Go to the City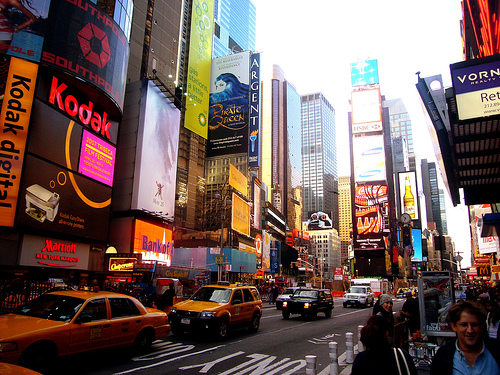 It doesn't matter what city, just go to a city that you love or that you've never visited. Fun vacation ideas don't have to be planned. You can take a trip to NYC, LA, Dallas, London, or Paris, and just let it flow. There are plenty of things to do in any of these places – just make sure to stay at a hotel that has a pool!
---
5

Ride the Range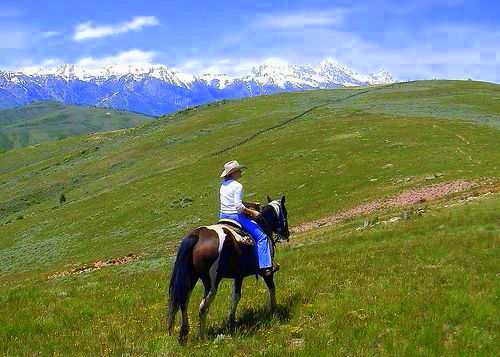 Horse ranches are actually becoming extremely comfortable vacation spots. I can dig that; what could be better than a vacation spent riding horses and hanging out? So far as animals go, though, there are tons of places you can visit if that's your fancy. At Sea World, the orcas will even help keep you cool!
---
6

Go Camping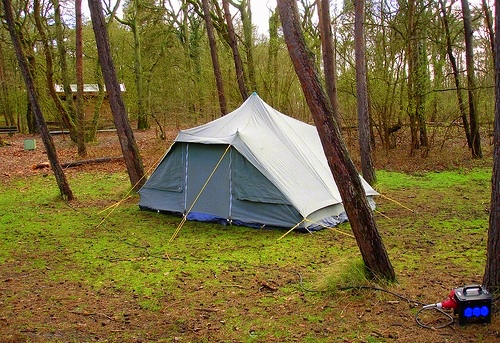 Another fun vacation idea is simply going camping. If you choose the right location, next to a river or a lake, you'll have no trouble staying cool. If you don't necessarily want to stay in a tent, try to find a place that rents cabins. There's nothing like spending sultry summer nights in a spacious, airy cabin!
---
7

Go Abroad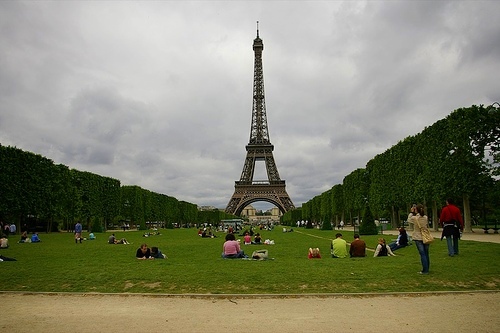 It's the perfect time of year to really splurge and take a trip somewhere over seas. Europe, Asia, even down to South America; all those places ensure you can enjoy a really exotic vacation. Depending on the locale, you may also be able to get some stellar travel deals!
I hope reading about these fun vacation ideas have inspired you to make some plans of your own. You're sure to have a good time! I'm going up to Maine for my vacation, to spend a week on the coast. What are your plans for the big V? Comment below and let me know!
Top Photo Credit: TotalPhoto (Leon)
---
Popular
Related
Recent