Welsh castles are available in hoards over here. I've been living in Wales (on and off) for around 12 years now, and I am pretty sure most people are within 10 miles of a castle regardless of where they live. Or at least it seems that way! A lot of Welsh castles haven't received much attention in recent years, which means they have essentially become stumps in the ground. Those that have been preserved are astounding!
---
1

Pembroke Castle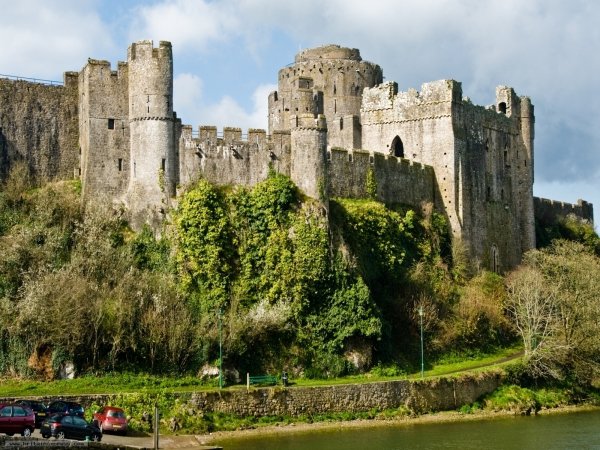 Fans of the Tudors and The White Queen should love Pembroke Castle! It was the birthplace of Henry VII, and the place where Margaret Beaufort lived during her first marriage and while she was under protection. I live about an hour away from Pembroke Castle, and it is easily one of the most popular Welsh castles. You can even enter the room where Henry VII was born!
2

Castell Coch
Castel Coch is basically "Red Castle" in Welsh. You can see this kooky looking little castle as you drive into Cardiff. I haven't been there myself, but I have seen it featured on a few TV programs. It is one of the older castles in Wales, as most were built in the medieval period. It is in pretty good shape, but doesn't have that same medieval/early modern feel many others do.
---
3

Harlech Castle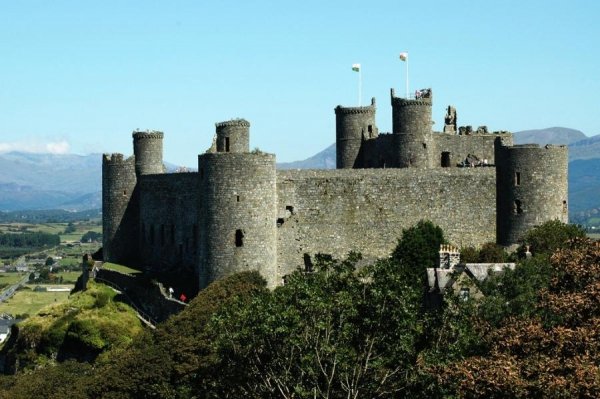 Harlech Castle sits on a huge rock and looks out on everything around it. To me, that makes it feel a little like Hogwarts. It is secluded from the rest of the locality's surroundings, making it a little magical. This castle was built in the 13th century, and is still in amazing shape! Not much of the interior remains, and it really is quite weird walking up flights of stairs with nothing to the side of you but countryside!
---
4

Chirk Castle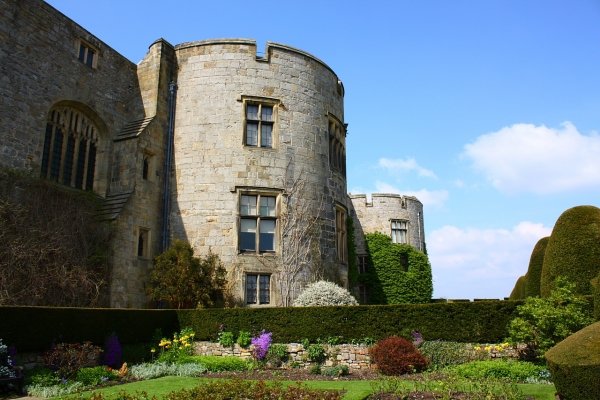 Chirk Castle is another astounding medieval castle that is in really good shape despite its age. It was one of the first castles Edward I took over when he overthrew Wales, which means it has a bit of a contentious history between the English and the Welsh. Unlike a lot of castles here in Wales, it was lived in through to the 19th century. This means a lot of state apartments remain, allowing you to see what life was like for castle dwellers in the early 19th century.
---
5

Raglan Castle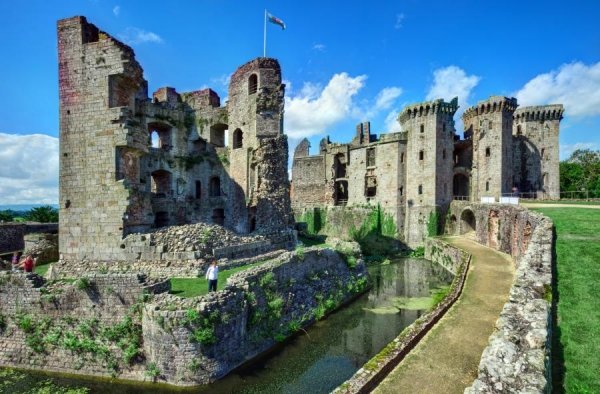 Raglan Castle is one of the few castles in Wales to retain Tudor styling. This was the castle where Henry VII hid with his Uncle Jasper from Edward IV's forces. Much of the interior no longer remains, which is a little sad. However, I think it is a great place to go and visit on a sunny day! It is still possible to walk up to some of the upper floors and through the courtyards.
6

Caerphilly Castle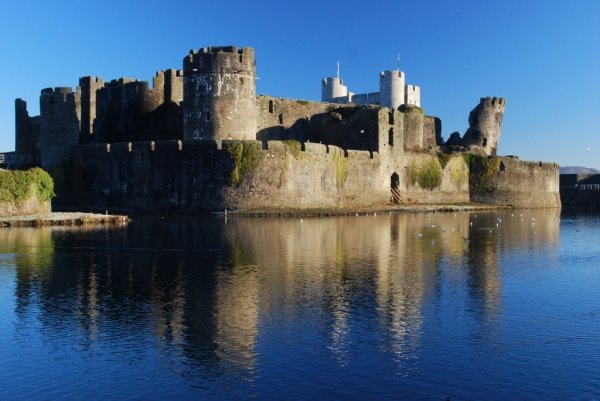 Caerphilly Castle has a HUGE moat surrounding it. A lot of castles still have their moats in place here, and in England, but they don't fill because of climate changes and manmade flood barriers. During the recent floods here in Britain, a lot of them filled up again! It's a pretty scary indicator of how bad the weather is getting. Anyway, Caerphilly Castle is a great place for a visit during the winter or summer. A lot of the inner and outer structures remain, and this is rumoured to be the place where Margaret Beaufort's first husband died from the plague.
---
7

Oystermouth Castle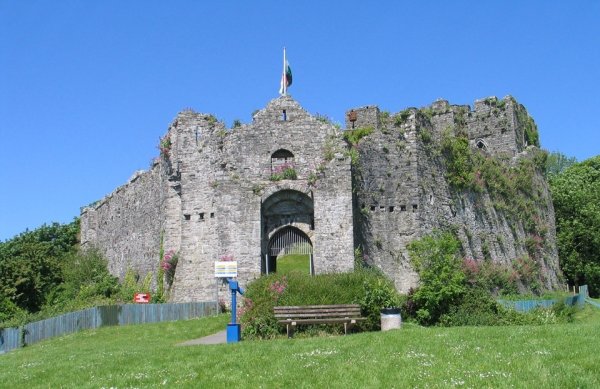 And finally, one of the closest castles to me! Oystermouth is only open from April to September, but it does host little Halloween events every October. It's quite creepy for kids to experience Halloween in an actual castle. To me, this castle feels like a large version of the Secret Garden. The flora around it is so pretty!
After doing a little more reading, I found out that there are around 400 castles in Wales! Some of them are literally stumps in the ground, but that is a generous one castle for every 5000 people. It is a real shame that they haven't been kept in better shape, but many were abandoned in the medieval and early modern eras after the English took over many lord titles and land here. If you have a favorite castle here, or anywhere for that matter, what is it?
---
Comments
Popular
Related
Recent