Who knew that there were so many haunted places in Scotland? Man, oh man is Scotland one lovely country! But, as we have seen before, even the most beautiful things cannot escape tragic history, hauntings, and paranormal phenomena. Enter: Scotland! Huge green spaces, fantastical historic sites, and loads of haunted places in Scotland make for an interesting mixed bag of opportunity that you cannot miss!
---
1

Abbotsford House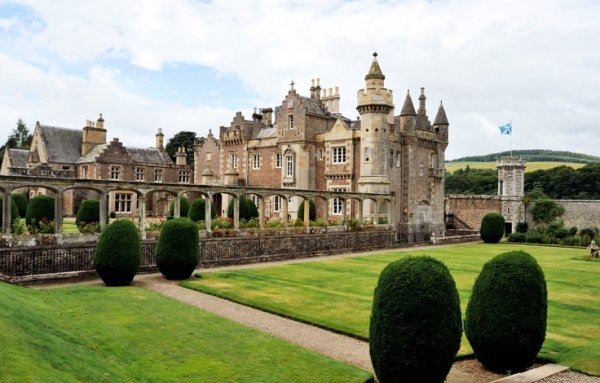 Abbotsford House is one of many beautiful and reported haunted places in Scotland that you have to see to believe. This gorgeous home was designed and built for the owner/occupant poet and novelist, Sir Walter Scott. The home has a history of spooky tales that date back to the experiences of Scott himself. Scott reported hearing construction noises in the middle of the night only to see no evidence or explanation of such racket. Scott believed the disturbance to be that of his recently deceased design assistant. Years later, in 1832, Scott is reported to have died of exhaustion in the home. Visitors to the property have reported seeing Scott's ghostly image watching from a dining room window.
---
2

Rosslyn Chapel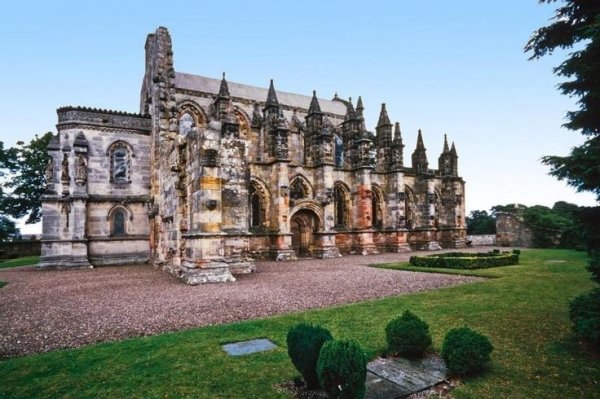 Perhaps you already know about Rosslyn Chapel. Many others of us only heard about it from the Da Vinci Code novel/movie. Nevertheless, it is a wonderful structure with beautiful architecture and amazing haunted tales. There are a number of legends surrounding the castle such as a ghostly flame with the power to predict death. Visitors report seeing the apparition of a carving apprentice who was murdered on the grounds by his teacher. Yikes! The spooky tales do not end there. Visitors also report seeing a black knight on horseback as well as sounds and sights of Knight Templars.
3

Borthwick Castle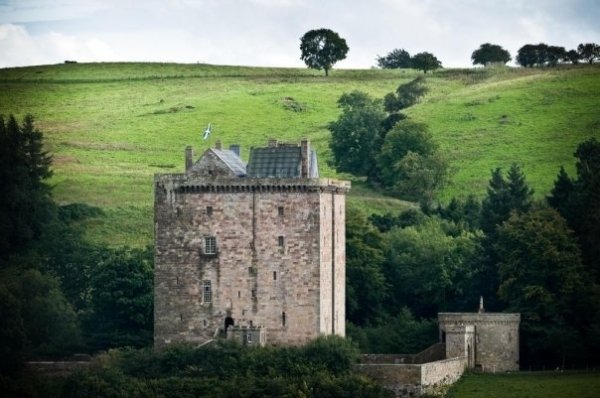 Death is sad enough, but it is especially so when it involves a child. Borthwick Castle is reported to be one of the best-preserved medieval castles in Scotland. Built around 1430 for Sir William Borthwick and family, the castle has seen much tragedy over its many years. A servant girl, pregnant with the child of a Borthwick laird, was killed in the Red Hall when the pregnancy was discovered. Her ghost is seen frequently accompanied by temperature changes, crying, and scratching sounds. Visitors report also seeing the apparition of a long dead chancellor. Burned alive for stealing from the family, the chancellor's ghost is seen on a spiral staircase.
---
4

Edinburgh Castle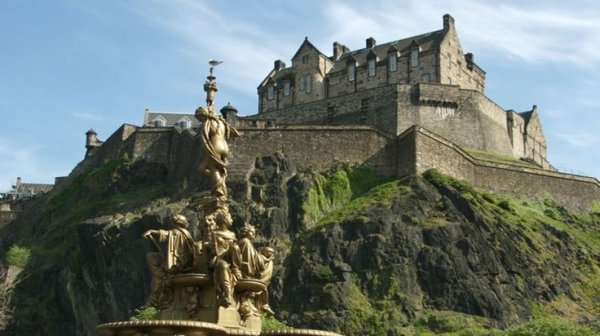 One of, if not the most, haunted places in Scotland is Edinburgh Castle. Built nearly nine-hundred years ago and sitting high atop a non-active volcano, this castle fortress has seen many centuries of conflict, death, and murder. Each year, large numbers of tourists visit Edinburgh Castle and many report experiencing ghostly activity ranging from hearing disembodied voices, seeing shadowy figures, and feeling ghostly hands touching them and pulling their clothes. A castle tour will take you into the dungeons that is alive with ghostly activities of its long dead prisoners. Visitors also report hearing the haunting sounds of a lost piper and headless drummer. Although both have been dead for many centuries their ghosts continue to haunt the castle.
---
5

Glamis Castle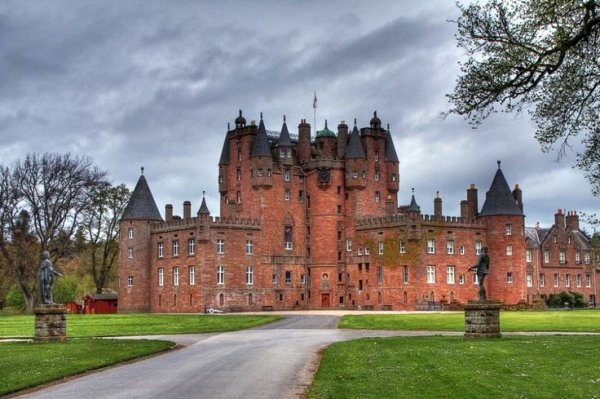 This beautiful and imposing structure was home to the family of the Queen Mother, but it currently serves as home to ghosts and spirits of people who died long ago. Visit Glamis Castle and you may experience any of a number of reported paranormal events like hearing unexplained sounds in the night or seeing apparitions roam the halls. Visitors report seeing the ghost of the lady in white. The lady in white was burned at the stake upon accusation of practicing witchcraft. Visitors also report seeing the ghosts of children roam the halls and the apparition of an old woman cross the grounds at night.
---
6

Fyvie Castle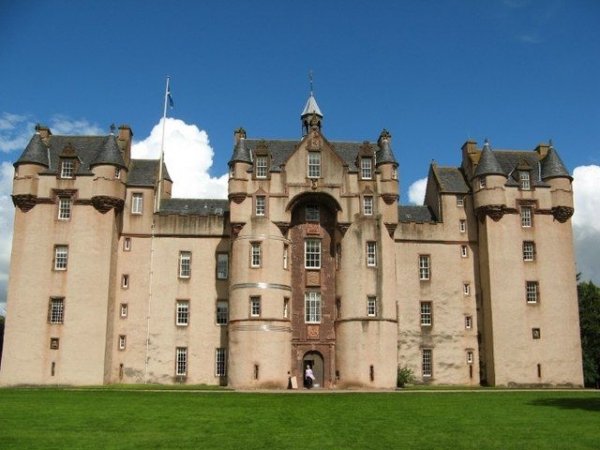 The story surrounding this beautiful castle is very sad. Parts of Fyvie Castle date back to the twelfth century. That is quite a lot of years of activity and tremendous history. There are many stories about the haunted history of Fyvie Castle. Visit the castle and hear tales of the ghost of the Green Lady also known as Dame Lillian Drummond. She who was starved to death by her husband, Lord Seaton, and still haunts the castle today. In fact, visitors and occupants have reported seeing her ghost and hearing the sounds of a long-dead trumpeter and drummer for over two hundred and fifty years.
---
7

Dunstaffnage Castle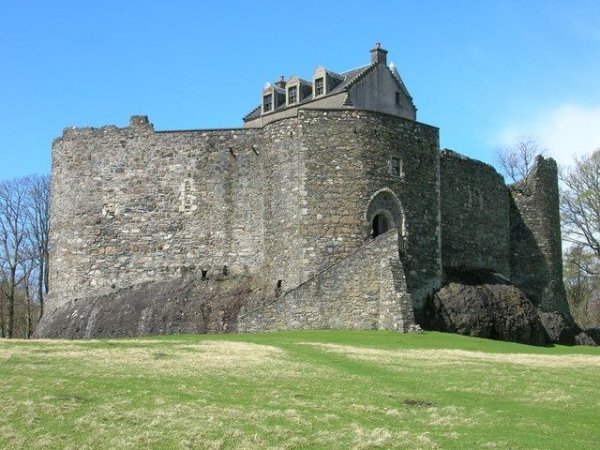 Dunstaffnage Castle is absolutely stunning! It looks like the structures you would imagine while reading period novels or see on postcards about medieval history. This massive structure located on the west coast of Scotland, is more than thirteen hundred years old! Once the home of Scottish nobility, it is now a tourist destination and home of the ghostly lady dressed in green. Her ghostly expressions are said to signal times ahead: a smile means good fortune whereas crying signals trouble. Visitors also report experiencing poltergeist activity at any time, but especially so when the lady in green shows up!
There are lots of interesting places to visit in Scotland, many of which may be haunted as well. This list of seven is just a sampling of locations. Have you ever been to Scotland? Do you know of any other interesting places we should know about? Please share with us in the comments section.
References: mysteriousbritain.co.uk
---
Comments
Popular
Related
Recent