If you've limited summer vacations to your traditional local beach, then my dear, it is time to learn about some new places to go on summer vacation in the US. I will admit, there is a nice feeling about returning to the same beach year after year for vacations. Most of us resonate with traditions on a deep level, especially when it comes to vacations. Yet, there is also something invigorating about trying one new place each year to see parts of the country you have never been before! The following 7 places were all included in the top 22 best places to travel in the US by Travel and Leisure magazine. I chose 7 that were trendy, popular with most age groups, and filled with fun things to do. Check out these places to go on summer vacation in the US and be sure to let me know if you have any favorites!
---
1

Chicago, IL

If you think the beach is one of the only places to go on summer vacation in the US, think again! No, there's no ocean breeze in The Windy City, but there are plenty of fun things to do! You can actually still find lake shores where people love to soak up the sun, play volleyball and stay by the water if you are interested in that type of thing though. Chicago is pedestrian friendly, filled with top-rated tasty restaurants, endless shopping venues, and incredible sightseeing opportunities. Take advantage of the warmer months to visit the northern areas of the US when it's not below freezing out! You'll have tons of fun, and find amazing new things to see and do.
---
2

San Francisco, CA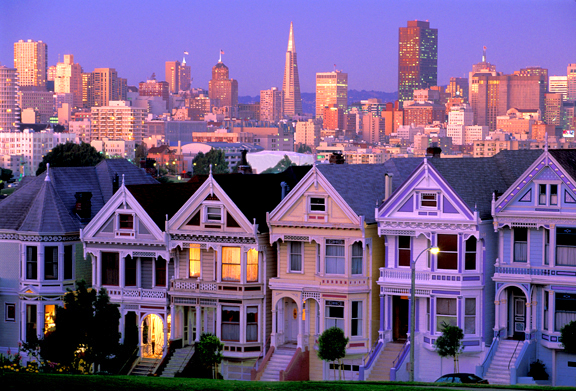 This city comes as no surprise as a great place to visit in the summer. California is nearly synonymous with exciting travel opportunities, and this city takes the cake on places to visit. San Francisco is filled with beautiful beaches, awesome tourist spots like the city's famous zoo, and it is also one of the most gorgeous places to go sightseeing. The pictures alone make me want to live here! Many people also find it cleaner than other areas in the popular surfing state. Pack your bags and head west to this gorgeous city, as I'm sure you won't be sorry!
---
3

Nashville, TN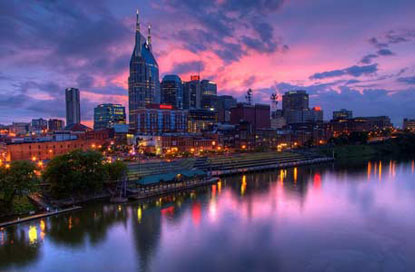 As a southern gal, I've always wanted to visit this famous city so many people love. Nashville is full of nightlife, and plenty of things to do in the daytime too. Sightseeing, concerts, summer festivals and plenty of sunshine make this place a top tourist site in the summer time. Even better is the fact that Nashville is also rated one of the most affordable travel destinations in the US. As a girl who always watches her budget, I can't wait to take a trip down south to this music city!
---
4

Los Angeles, CA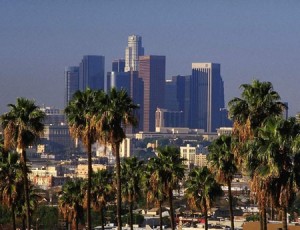 Los Angeles comes as no surprise to most of us as one of the top rated cities to visit in the US during the summer. For starters, it is filled with beaches, amazing restaurants, Disneyland and of course, luxury shopping! I've been to LA once before and it was one of the most amazing experiences I've ever had. Sightseeing in nearby Hollywood is also a plus! Do yourself a favor and put this top-ranked city as a must-see for one of your summer vacations. Just be sure to bring a jacket! Most visitors, myself included, are surprised to find the summer a bit cool, cloudy and even foggy most days in LA. It doesn't mean you can't still visit the beaches though. Just be sure you bring something besides your bikini to wear!
---
5

Kansas City, MO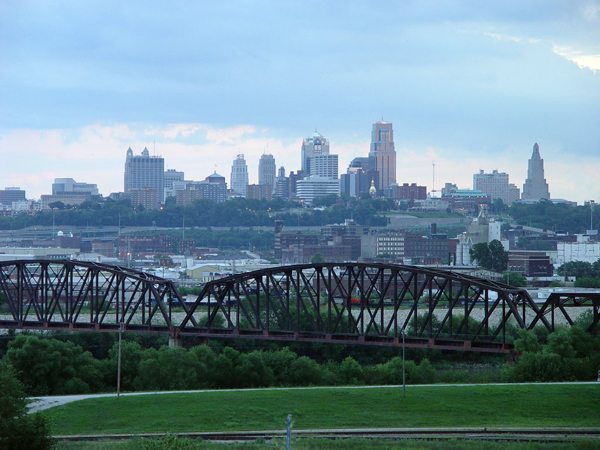 If you're more of an artsy, BBQ and vintage shopping fan, this city is for you! Kansas City ranked second in the Travel and Leisure survey of the best US cities to visit for the summer season. Why so? Kansas City is filled with barbecue, festivals and tons of vintage shopping outlets. It is also filled with plenty of sunshine, making it a great warmer area to visit in the summer.
---
6

Charleston, SC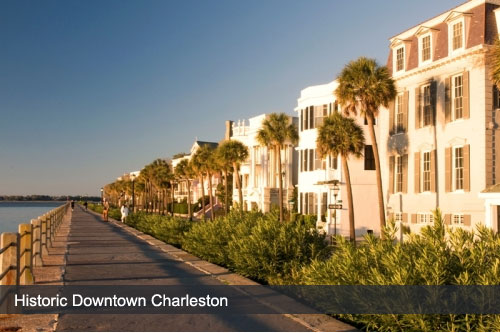 I had to include my home state here and I'm not the only one who loves Charleston! It is ranked as one of the best beach areas, shopping areas, and eating areas in the entire country and also ranked highly for its nightlife arena. Charleston is filled with southern class, excitement, amazing food and incredible places to shop, including the famous marketplace where local vendors sell their unique goods. Charleston is also a prime historical site filled with gorgeous sites, experiences and buildings. It is great place to sight see and the streets alone are beautiful for strolling down. Be sure to bring your camera! You're also sure to be greeted and treated well in this city as it is ranked highly for friendliness.
7

Baltimore, MD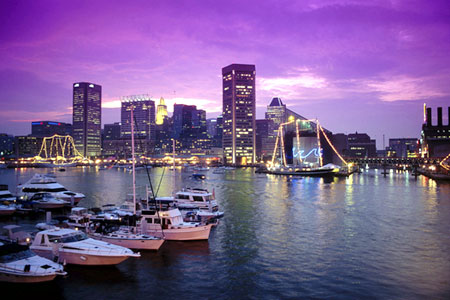 I have always wanted to visit this city, mostly because it is home to great waters, harbors and boating areas. It is also a top rated visiting site for summertime due to unique shopping areas, local crabbing attractions, amazing food and plenty of nightlife. Baltimore is ranked highly in affordability as well, making it great if you're on a budget. Experience this northern harbor city this summer and enjoy the fresh crab, boating, homemade pizza, and plenty of fun on the water.
Summer time is a great time to try somewhere new to visit. Anytime you visit a new area, be sure to get maps online, and make a list of things you want to see. Also, check the weather! You don't want to pack a suitcase filled with the wrong thing or get stuck without an umbrella if rain is an issue. Have you ever been to any of these popular US cities to visit in the summertime?
Sources: travelandleisure.com
---
Comments
Popular
Related
Recent