7 Spring Break Staycation Ideas ...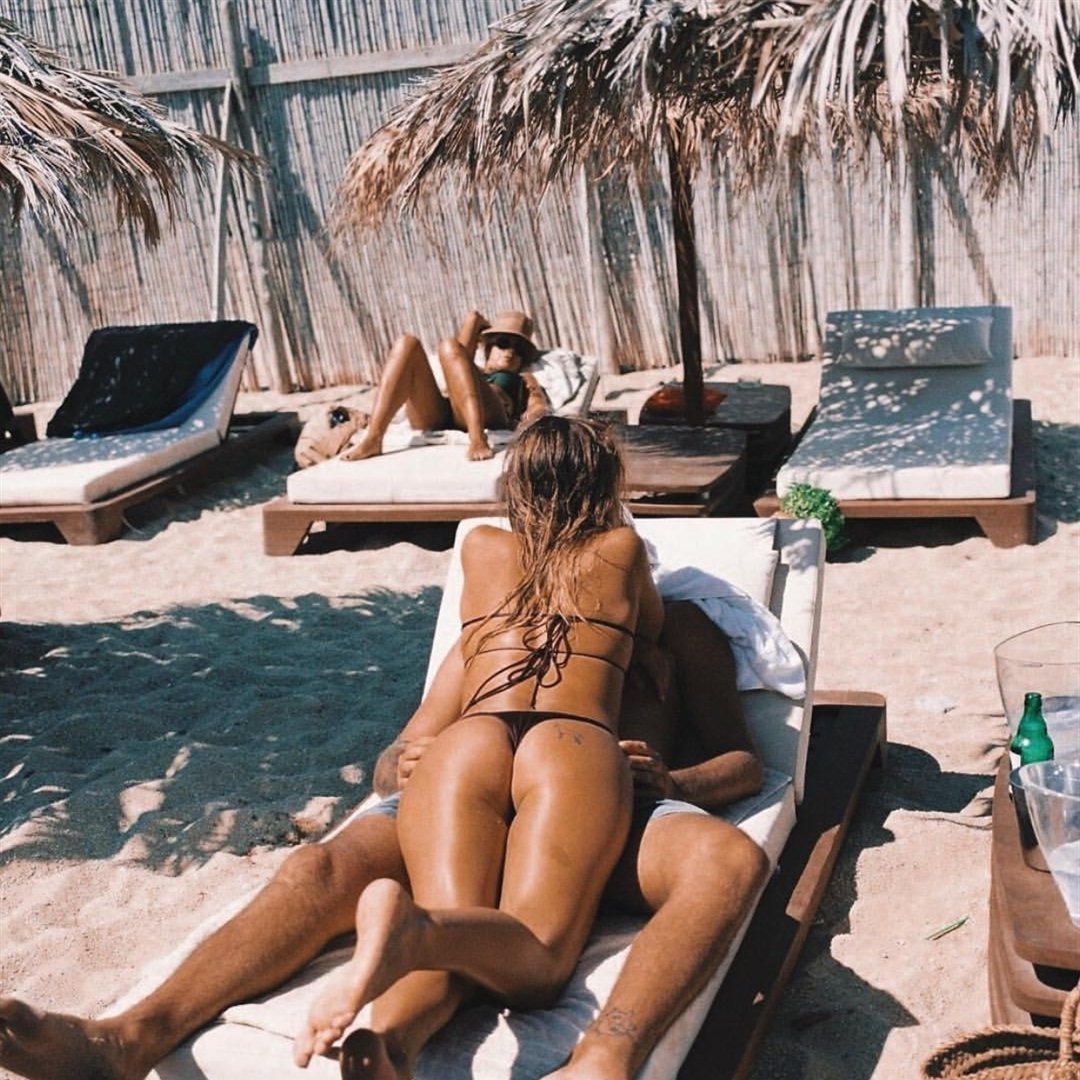 If you are dying to go on vacay but are stuck at home, you might be in the market for some spring break staycation ideas. The perfect staycation combines the sights, sounds, and activities of an exotic vacation, but all in the comfort of your home. With the right staycation ideas, you can travel the world without stepping outside your door.
1.

Spa Day

What better way to start this list of staycation ideas than with one that lets you pamper yourself all day? A Spa Day is a great way to spend part of your spring break because it gives you the much-needed R&R you deserve after midterms. Start with some manicures and pedicures, and you can't forget the face masks and hair masks. Trust me, it will leave you feeling like a whole new person and is the perfect way to unwind during the break.
2.

The City of Love

If you are dreaming of Paris but stuck in your living room, you are in need of a Parisian themed staycation! Get all dolled up in your cutest sundress, turn on "La Vie En Rose" by Edith Piaf, and drink tea while watching Funny Face featuring Fred Astaire and Audrey Hepburn. It is the perfect thing to get you in that Parisian mood, even while you're still in the States.
3.

London Calling

Need more of Europe to really satisfy that staycation need? Well hop over the pond to Great Britain, while you stay in your pajamas. This is one of my particularly favorite staycation ideas because of the great music you can listen to while on your British adventures at home. Pump up those jams from the British Invasion of the '60s, like The Rolling Stones, The Beatles, and who could forget the song "London Calling" by The Clash? Hang up some Union Jack flags and enjoy some fish and chips with Earl Grey tea to dine like a Brit. And for your staycation entertainment, try an action movie like James Bond or a comedy like Pirate Radio.
4.

Asian Adventure

If you are thinking more Eastern for a staycation idea, incorporate some Asian culture into your day for an exotic adventure. As someone who loves Chinese food, I can't turn down an excuse to eat spring rolls and orange chicken. Decorate your living room with Chinese paper lanterns and make sure to have plenty of red (it is a sign of good luck in Chinese culture). And if you are looking for some South Korea tunes to start dancing to, make sure to pop in the ever so popular hit "Gangam Style" by Psy to get the Asian dance party started.
5.

A Day at the Beach

What would a list about spring break staycation ideas be without including a day at the beach? Now if you don't actually live by a beach, no fear. There are plenty of ways for you to get the sun (maybe not the sand) and the full beach experience. On a nice sunny day outside, fill up a baby pool with water, get your favorite magazines ready, and turn on some beach worthy tunes. Dip you feet in the pool and pretend you are lying on the most exotic beach in the South of France. And don't forget the sunscreen! Sure it may not be as great as the real deal, but at least you don't have to deal with all the messy sand.
6.

Pretend Tourist

I don't know about you, but I spend so much time exploring other cities, I forget to explore the one I am already in. Look up fun and wacky things to do in your city that you have never tried before. A lot of it may be free or at least relatively cheap. Make a list of all the fun things you can do in your area, ranging from quirky museums to an outdoor park where you can go canoeing. There are so many awesome things right down the street from you that you can try!
7.

Road Trip Scavenger Hunt

This is something I have always wanted to do. Gather up your friends and split into two or three cars. Each car is armed with a list of weird things to capture on camera on your road trip scavenger hunt. This list can be a funny license plate or some weird stop sign graffiti. Don't be afraid to get creative. Then each team spends about 3 hours driving around and getting pictures of as much stuff on the list as possible. And the best part is celebrating the winner at your post-scavenger hunt barbecue. May the best team win!

Spring break can sometimes seem boring if you are stuck at home, but there are actually so many ways to pass the time. You can explore a new city from the comfort of your bedroom. Pamper yourself with a much deserved spa day. You can even get competitive with a friendly scavenger hunt. As long as you are having fun, you're having a great spring break. What did you think of these staycation ideas? What are your ideas for a spring break staycation? What staycation idea sounds the most fun to you?

{{#comments_count}} Show Commnents ({{comments_count}}) {{/comments_count}}