I had some misconceptions about the sights of Texas, gained mostly from TV and the movies. I'm so glad I chose to do this article because I now know there is far, far more to the second largest US state than I ever imagined. So pull on your cowgirl boots and hitch a ride through some of the great sights of Texas.
Table of contents:
1

Krause Springs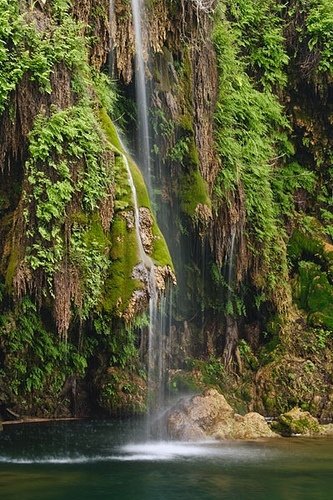 Via Day Tripping: Krause Springs in ...
I always had a vision that Texas was a hugely dry state dotted with big cities. I've learnt that there are some stunning natural sights of Texas.
2

Dinosaur Valley State Park, Glen Rose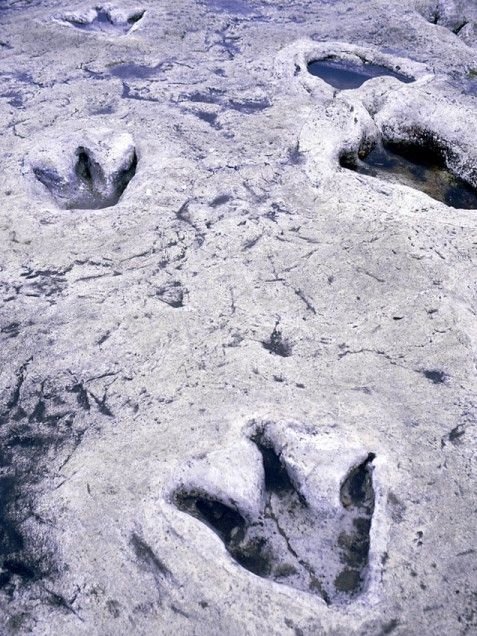 Via 40 must-see places to take ...
Wade right up to giant footprints made by duck-billed dinosaurs, three-toed meat-eaters and brontosaurus types.
3

Jacobs Well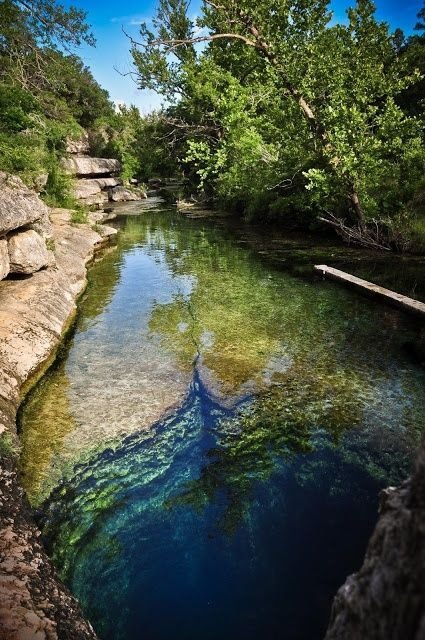 Via 50 Of The Most Beautiful ...
There are lots of natural swimming holes in Texas. Jacob's Well is a karstic spring in Hill Country flowing from the bed of Cypress Creek.
4

Boquillas Canyon, Big Bend National Park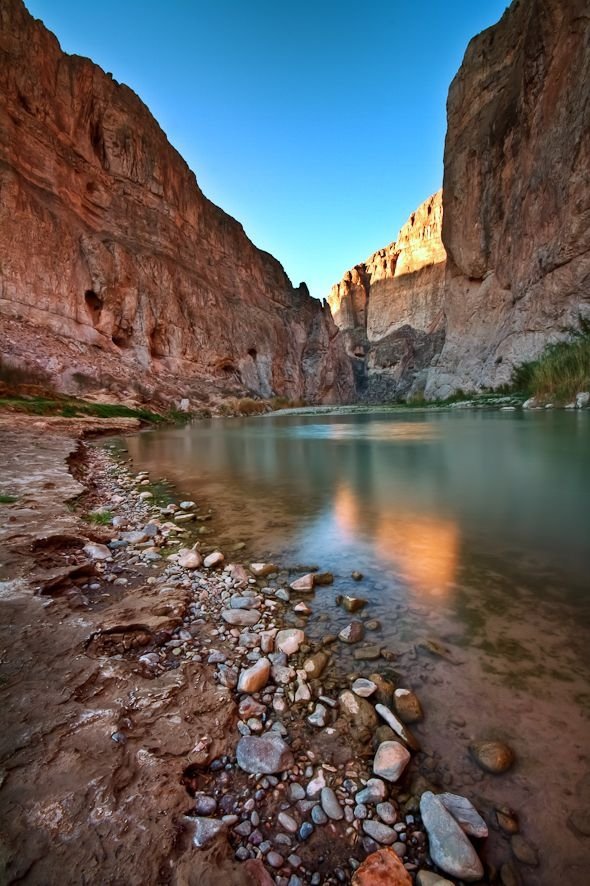 Via Boquillas Canyon, Texas - Anne ...
This canyon straddles the Texas/Mexico border.
5

Dallas Zoo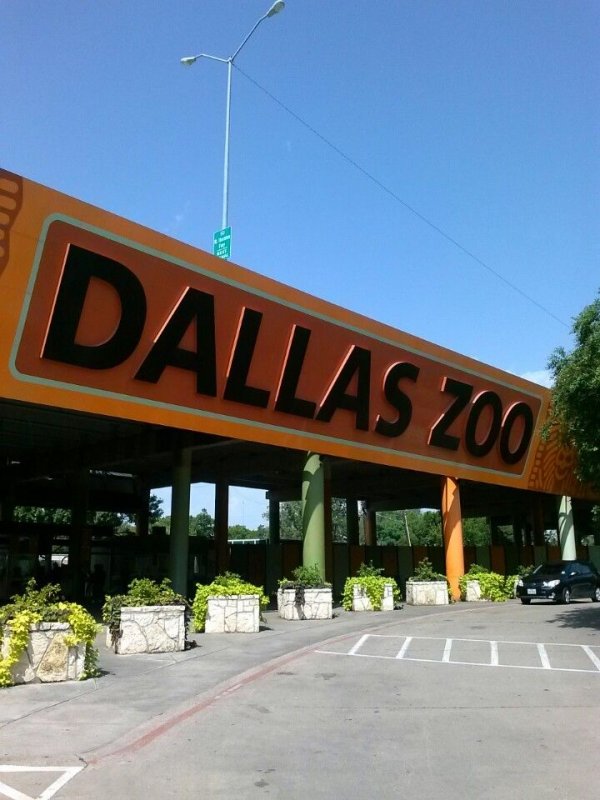 Via 31 Fun Things to Do ...
There are also zoos in Fort Worth, Houston and San Antonio which also has an aquarium.
6

Longhorn Cavern State Park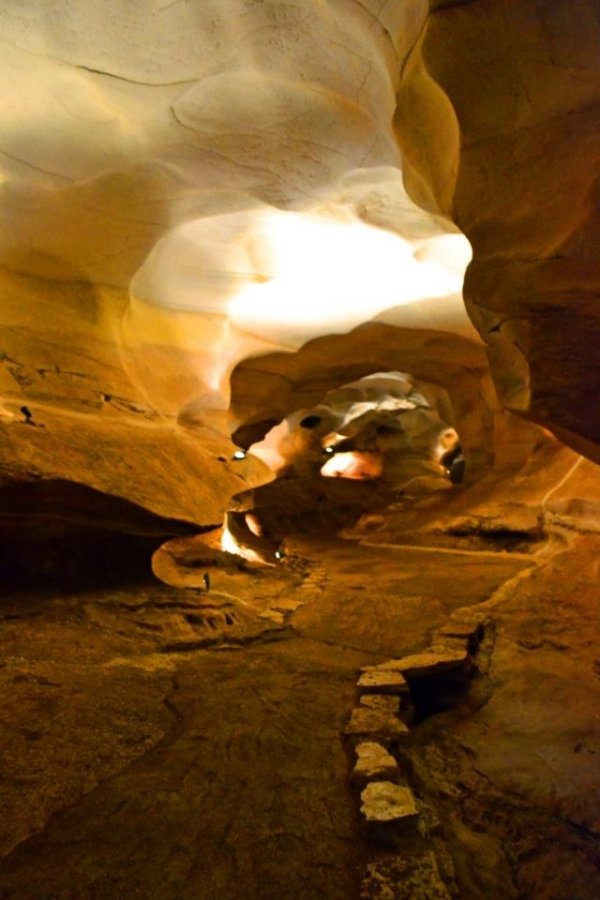 Via 35 Things Everyone Should Do ...
During prohibition in the 1920s, Longhorn Cavern was used by Burnet County residents as a speakeasy.
7

Stockyards, Fort Worth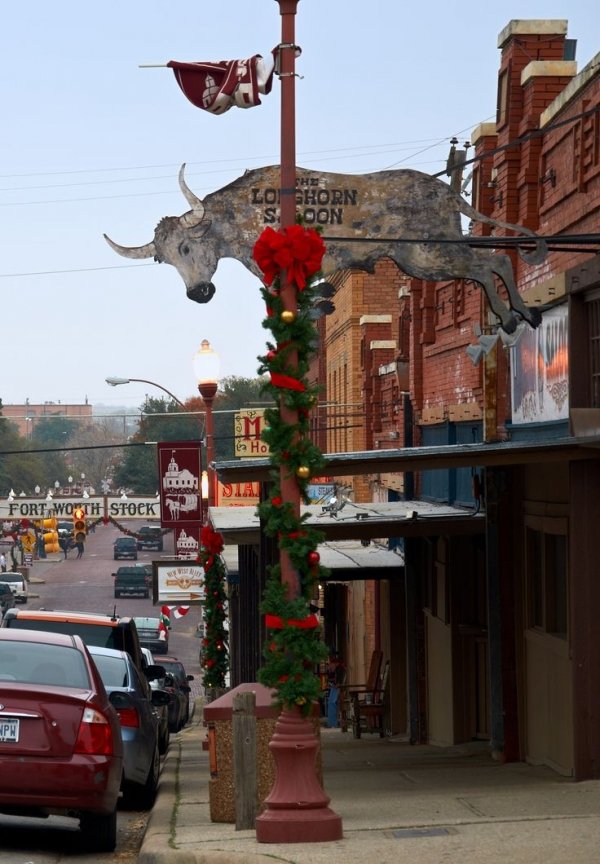 Via Picasa Web Albums - Andy ...
The Stockyards consist of mainly entertainment and shopping venues that capitalize on the "Cowtown" image of Fort Worth.
8

Gorman Falls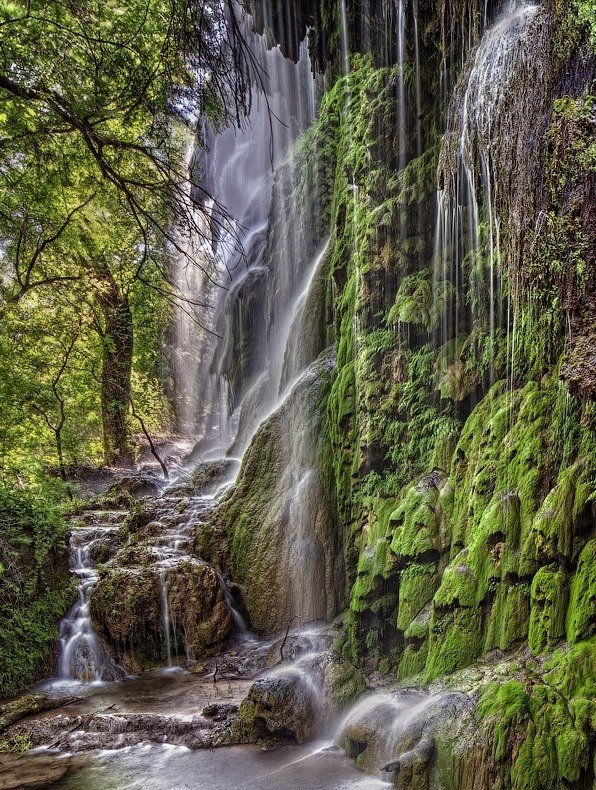 Via Road Trips - Timeline Photos ...
A lush oasis, hidden in Texas Hill Country
9

Galveston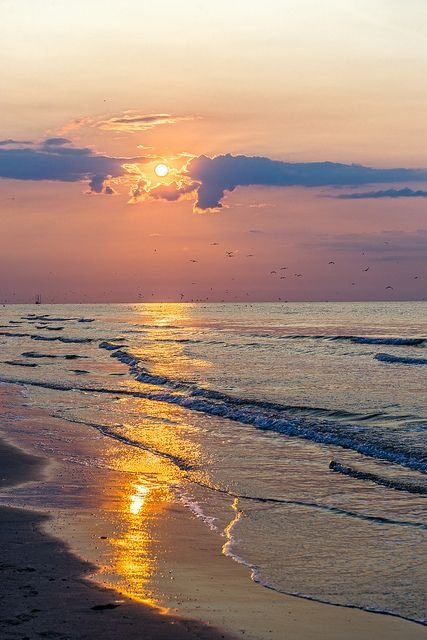 Via 3 Bedroom Condo Rental in ...
Some gorgeous beaches are among the top attractions of Texas.
10

The Alamo, San Antonio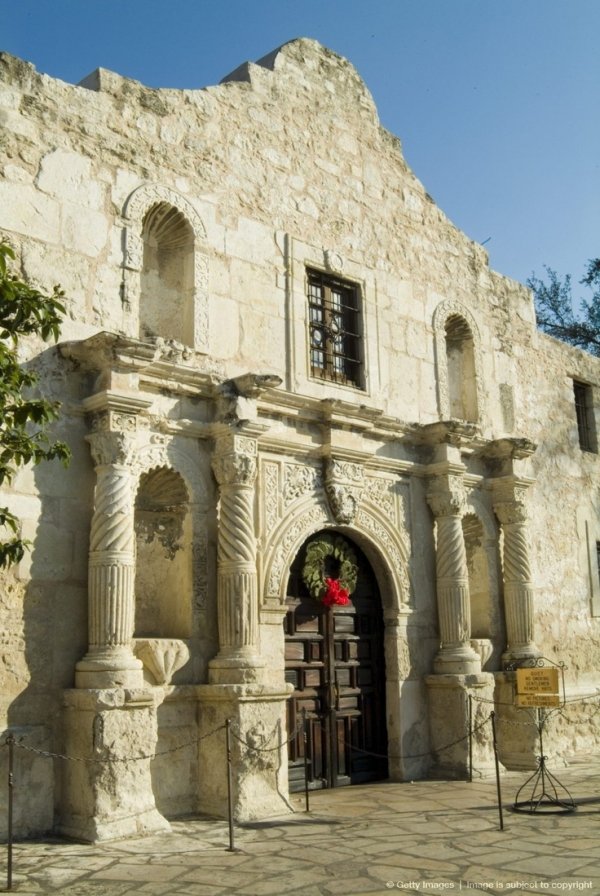 Via Yahoo Image Search
The site of one of the most famous battles on US soil.
11

Texas Hill Country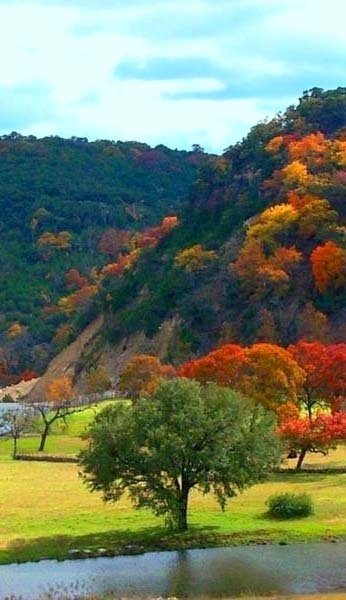 Via A Texas Hill Country Roadtrip
The Texas Hill Country is a twenty-five county region of Central and South Texas.
12

San Antonio River Walk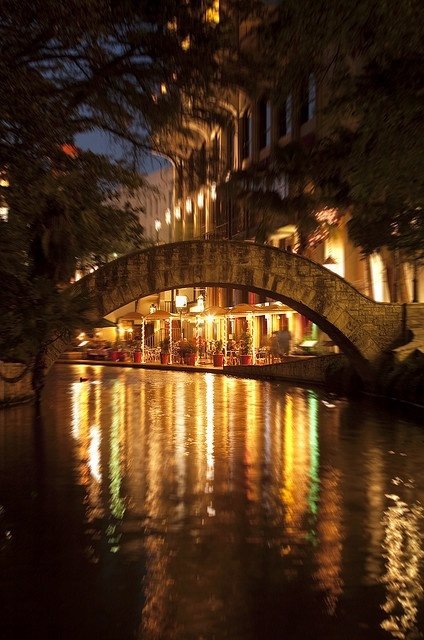 Via River Walk at Night
The River Walk is a network of walkways, one storey beneath the streets of Downtown San Antonio.
13

The Aquarium Restaurant, Kemah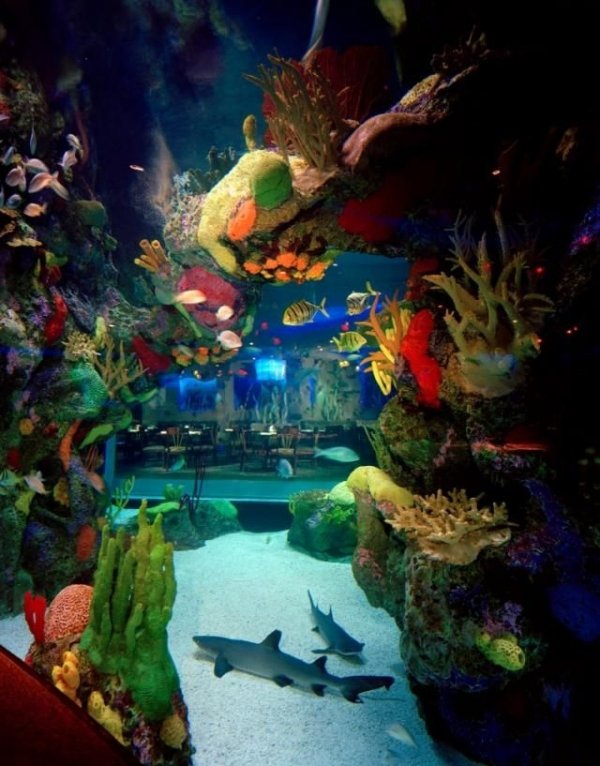 Via Come on to Kemah! | ...
A restaurant that is home to 50,000 gallon aquarium! Wow!
14

Cowboys Stadium-Arlington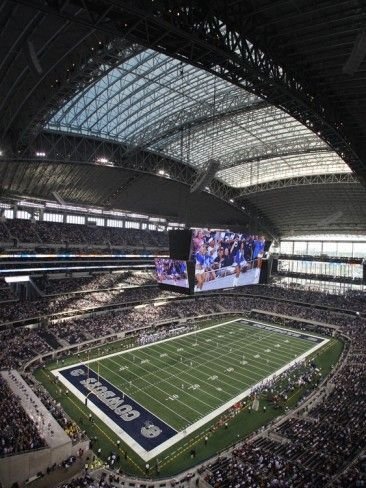 Via Dallas Cowboys--Cowboys Stadium: Arlington, TEXAS ...
The impressive stadium was opened in 2009.
15

Gruene Hall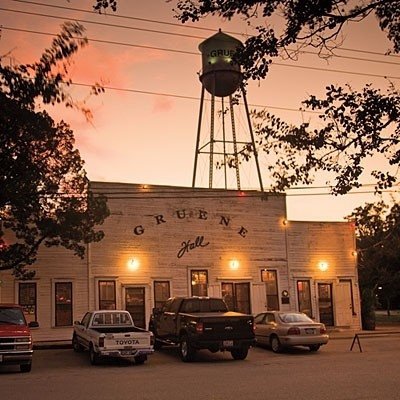 Via Travel blog
The oldest dancehall in Texas.
16

South Boulevard, Houston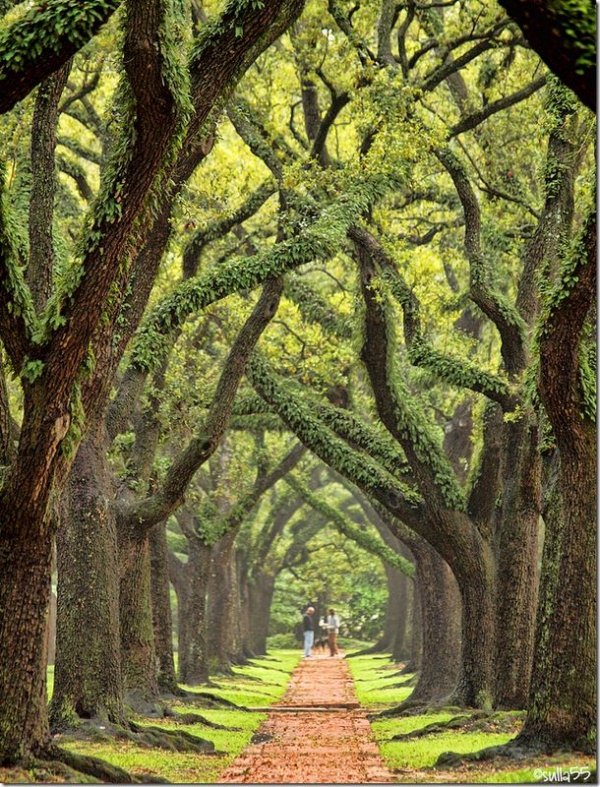 Via cotedetexas.blogspot.com
A stunning oak avenue.
17

Blood Lake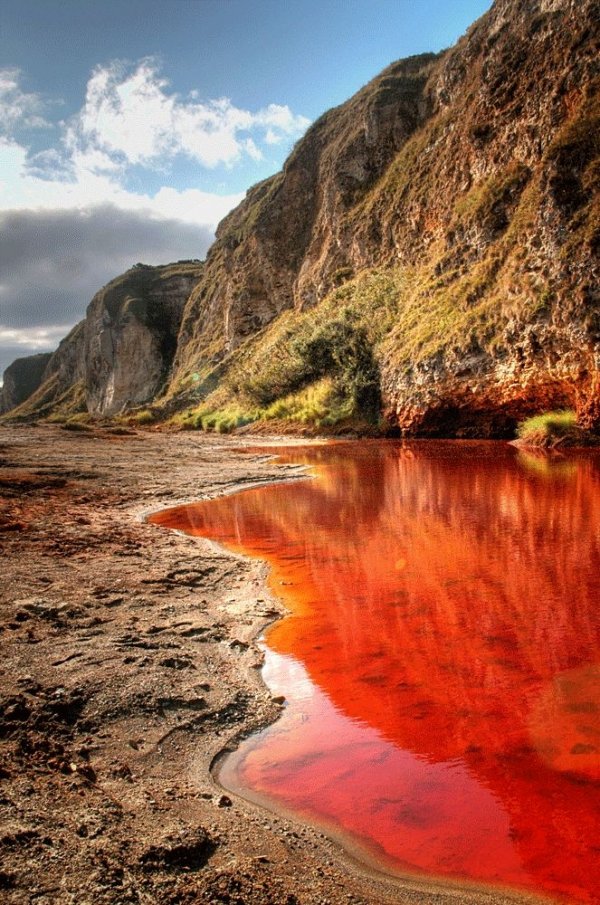 Via theswash.com
Sadly, the blood lake is not one of the permanent sites of Texas. The lake suddenly turned red after a drought and a proliferation of bacteria. The lake is actually OC Fisher Reservoir in San Angelo State Park in West Texas.
18

Texas BBQ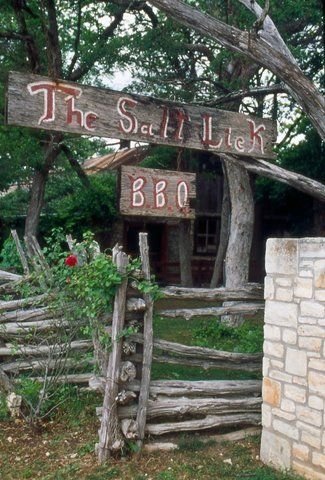 Via 13 Things You Should Do ...
It's essential to eat barbecue in Texas.
19

The San Jacinto Monument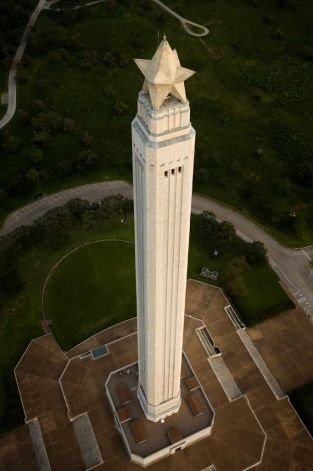 Via 5 facts on how Texas ...
The monument on the Houston Ship Channel marks where Sam Houston defeated Mexico in 1836
20

Enchanted Rock State Park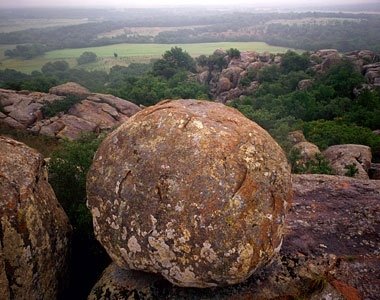 Via Photo of Austin on Concierge.com
A great place to do some rugged hiking.
21

Lonesome Highway, Guadalupe Mountains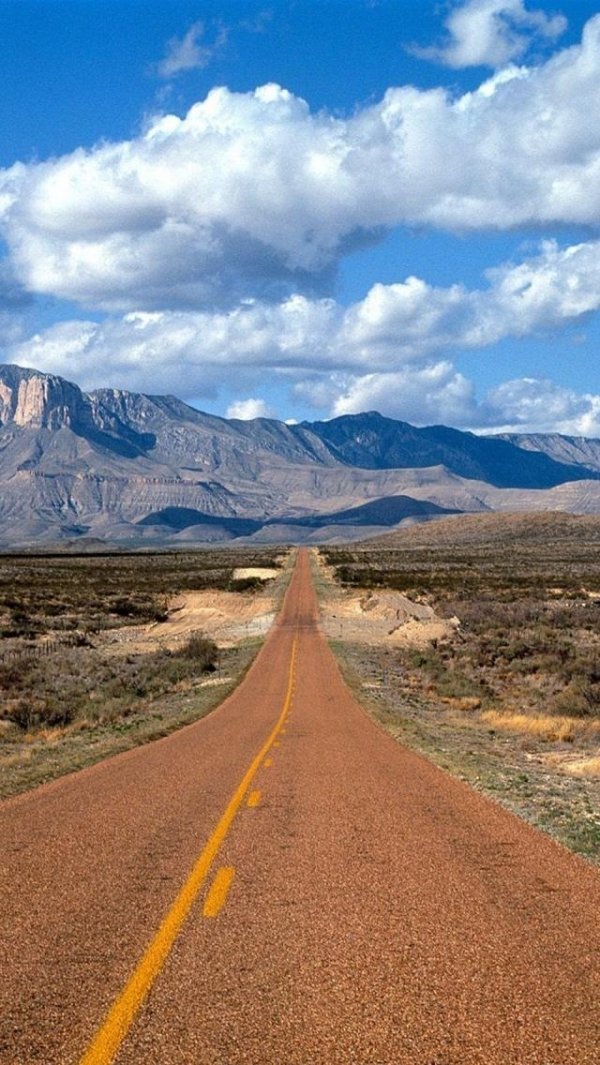 Via Road trip
My idea of a great road trip.
22

Giant Justins, San Antonio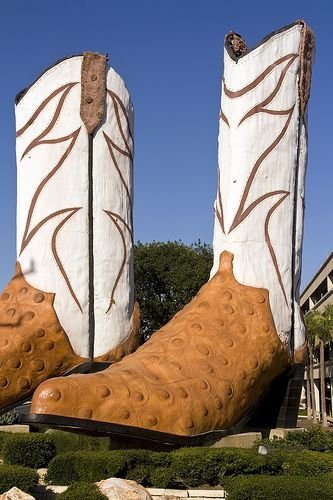 Via The World's Largest Pair Of ...
The World's Largest Pair of Cowboy Boots - 40 feet tall and 35 feet wide.
23

Open-air Chapel, Gruene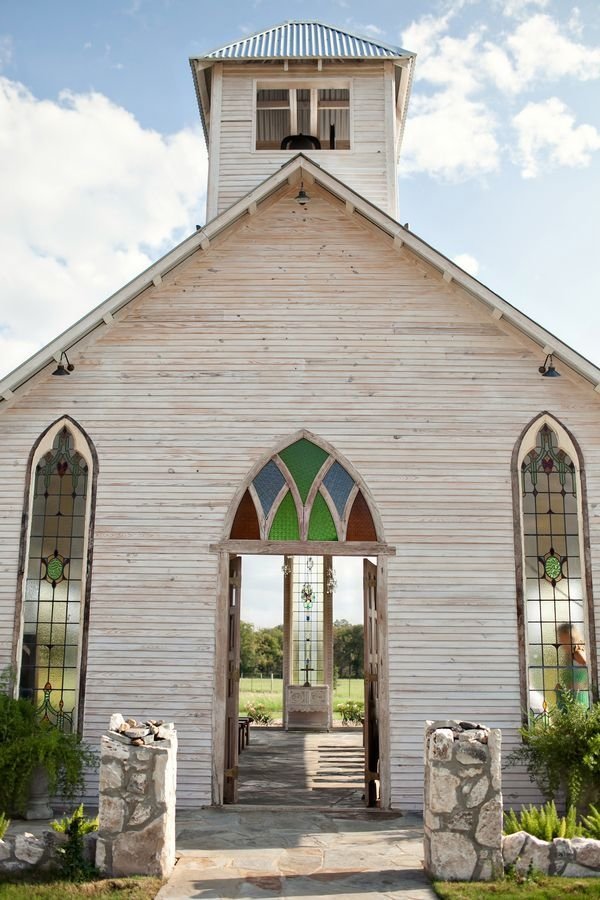 Via Lindsey & Justin: A Handmade ...
This quaint open-air chapel is the focal point of Gruene Estate, which also features a rustic reception pavilion and historic accommodations.
24

The Cross of Jesus, Groom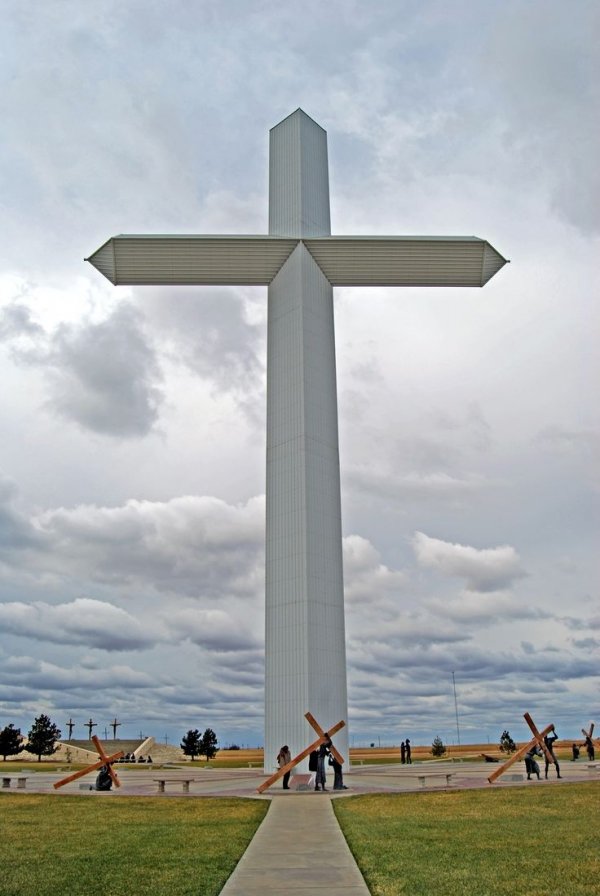 Via The Cross of Jesus, Groom, ...
The story of the crucifixion of Jesus is spelled out step by step in graphic sculpture
25

Fredericksburg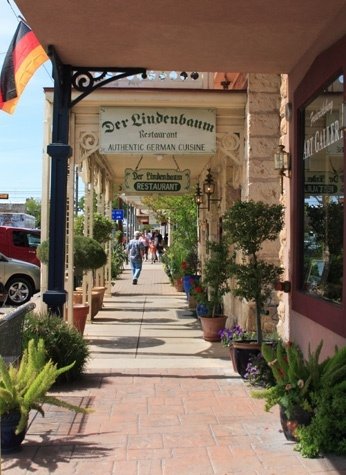 Via Texas Lavendar2
A beautiful Hill Country town with great German food, quaint shops, and wonderful vineyards. It's so German they even have an Oktoberfest.
26

Big Tex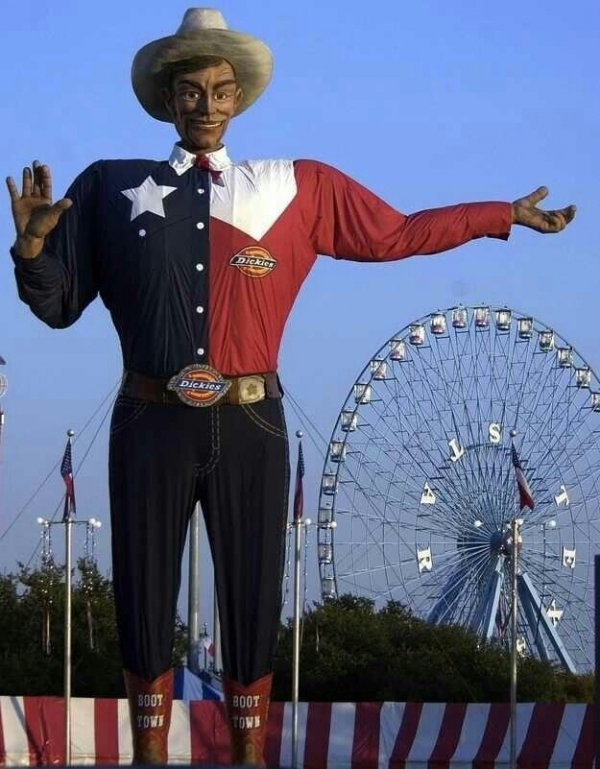 Via Texas
The symbol of the Texas State Fair.
27

Fort Davis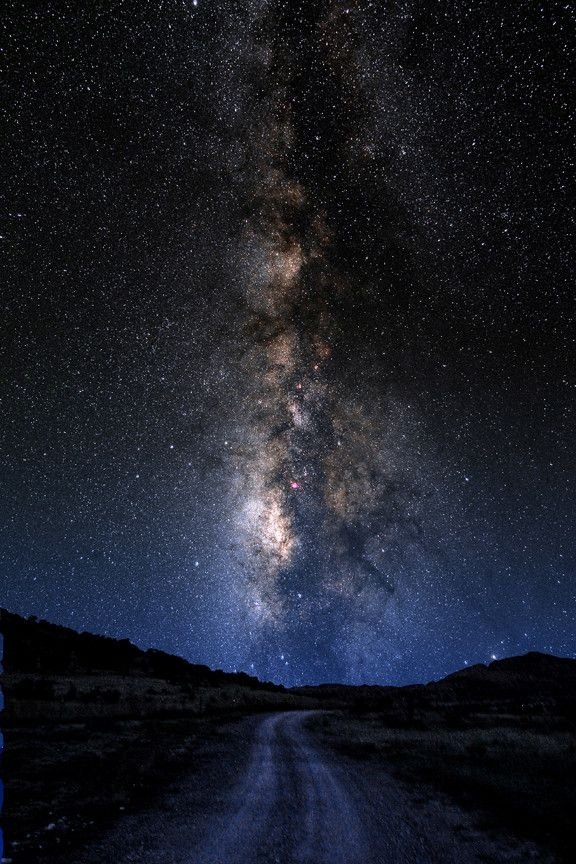 Via Texas Got It Right!
One of the darkest sky areas in the United States.
28

South Padre Island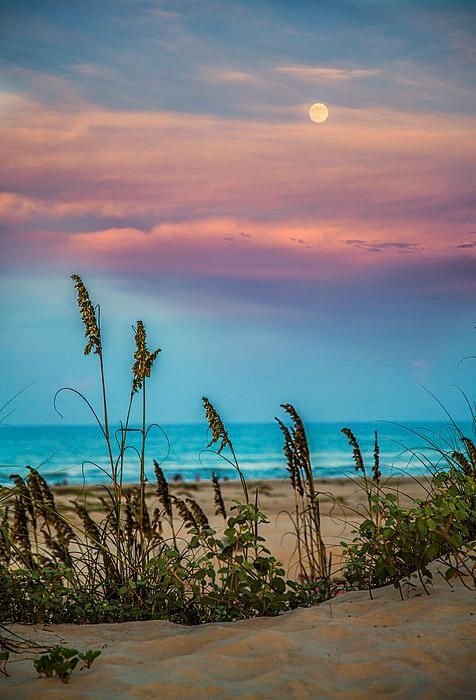 Via The Moon And The Sunset ...
The island is a popular destination for Spring Break.
29

The Narrows, Hill Country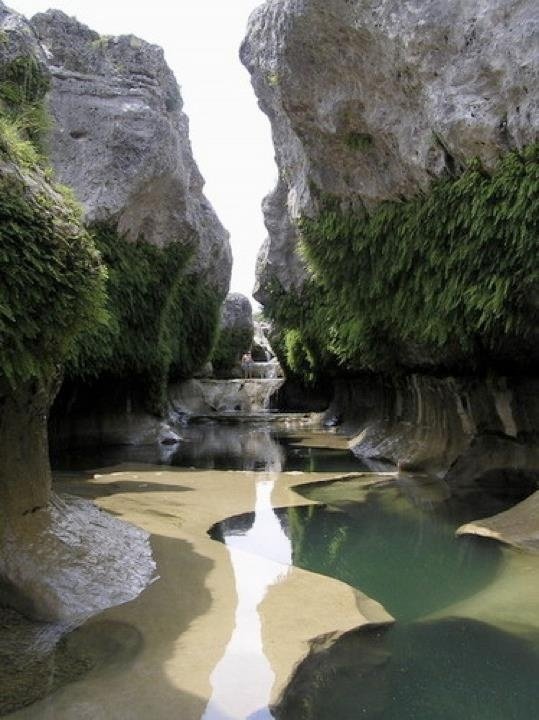 Via The Narrows, Texas Hill Country
The river cuts through an exposed coral reef dating from the Late Cretaceous period
30

Palo Duro Canyon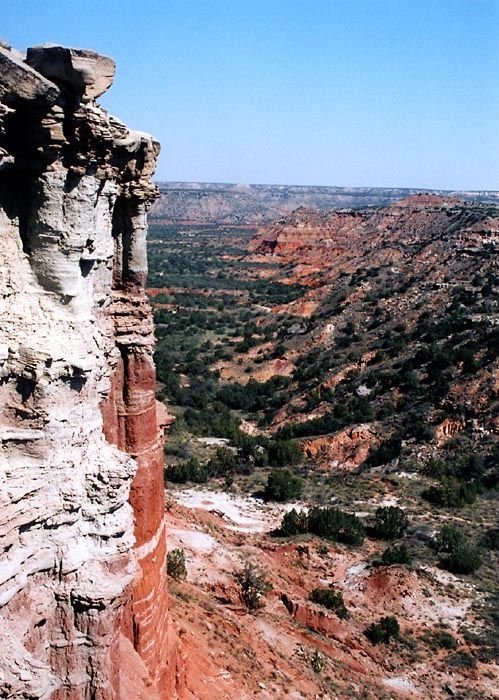 Via Texas Got It Right!
The second largest canyon in the US after the Grand Canyon.
31

Majestic Theater, San Antonio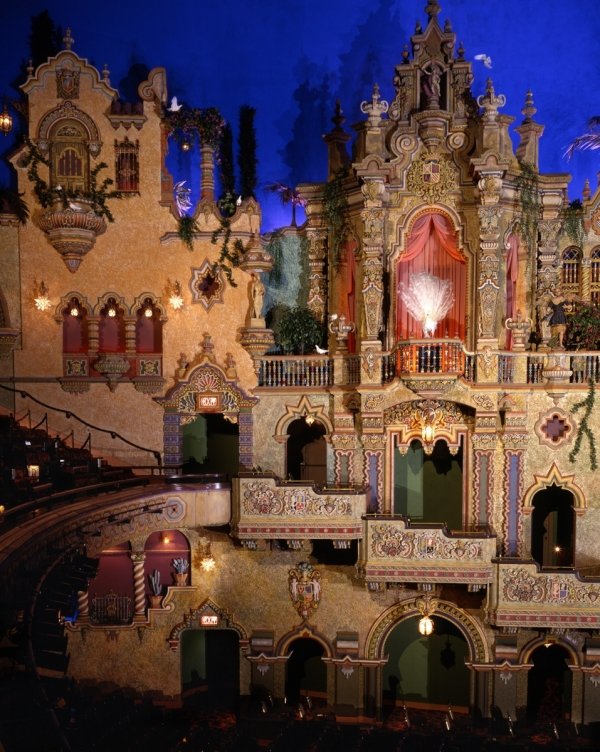 Via S.A. trainer on 'Regis,' Pelley's ...
The Majestic Theatre is San Antonio's oldest and largest atmospheric theatre. It was once the second largest movie theater in the US.
32

Longhorns under Pecan Trees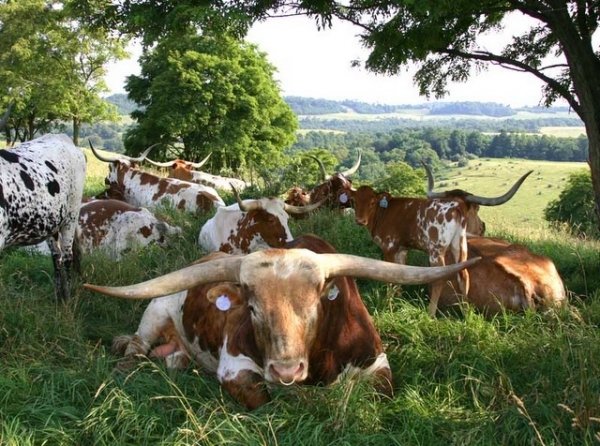 Via Texas Got It Right!
This is one of the most redolent sights of Texas.
33

Rainforest Conservatory, Houston Museum of Natural Science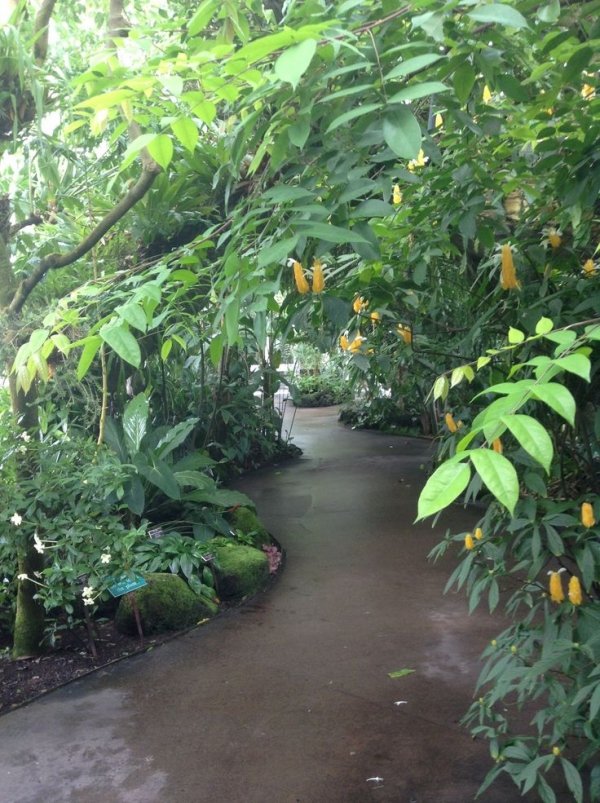 Via Rainforest Conservatory
Take a break from dry heat of Texas in the humid heat of the rainforest.
34

Trail of Lights, Zilker Park, Austin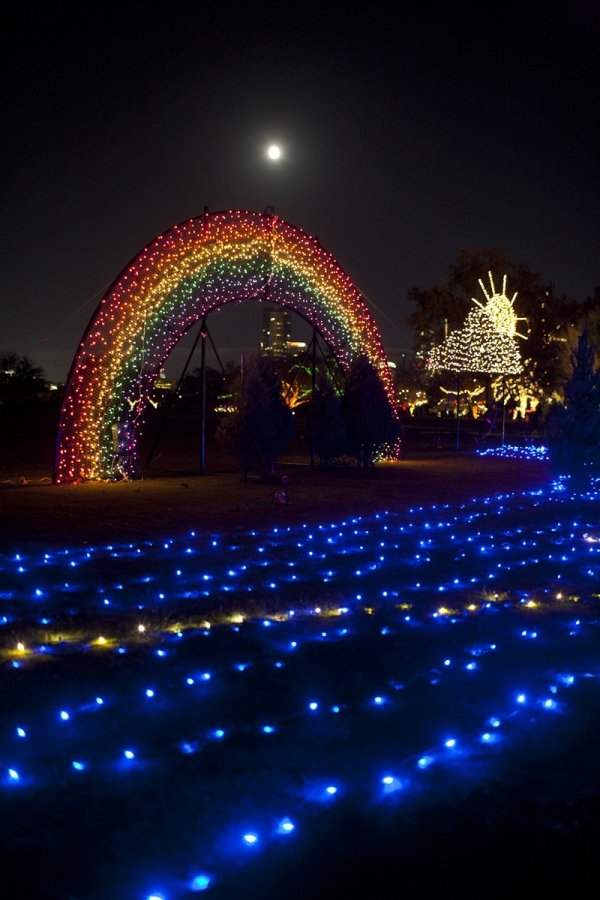 Via Austin Trail of Lights - ...
The Trail of Lights winds through 1.25 miles of the park which is the crown jewel of Austin's public green spaces.
35

USS Lexington, Corpus Christi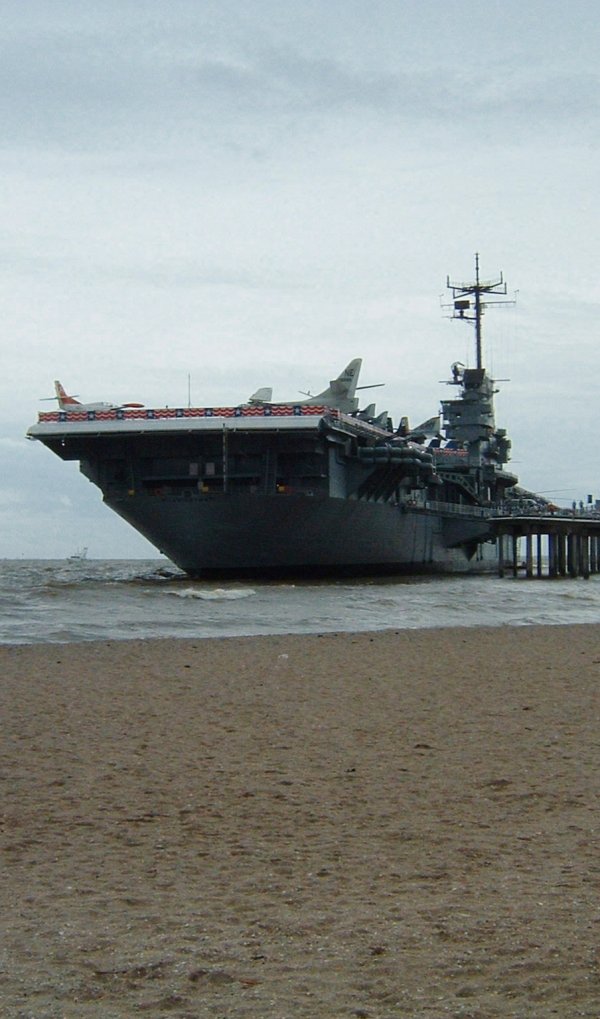 Via Picasa Web Albums - Andy ...
The historic aircraft carrier is now a museum.
36

Margaret Hunt Hill Bridge, Dallas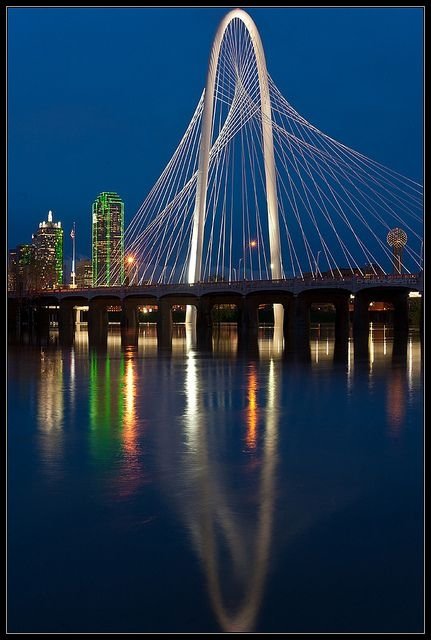 Via ::reflect::
Although only opened in 2012, it has already become one of the iconic sights of Dallas.
37

Water Gardens, Fort Worth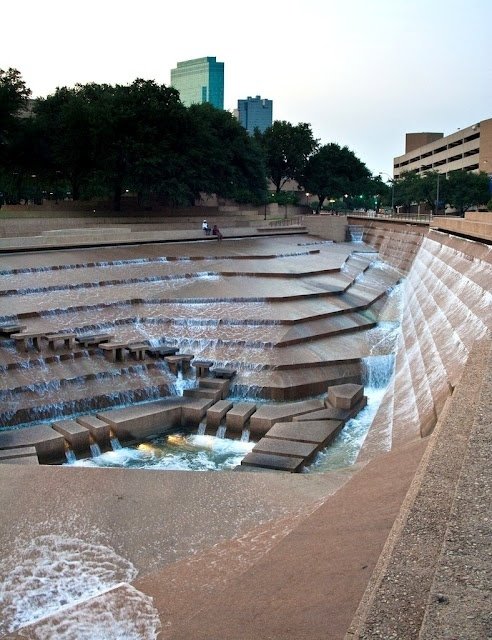 Via pin.tattoomaster.lv
Magnificent construction. The site was used in the sci-fi movie Logan's Run.
38

Chapel of Thanksgiving, Dallas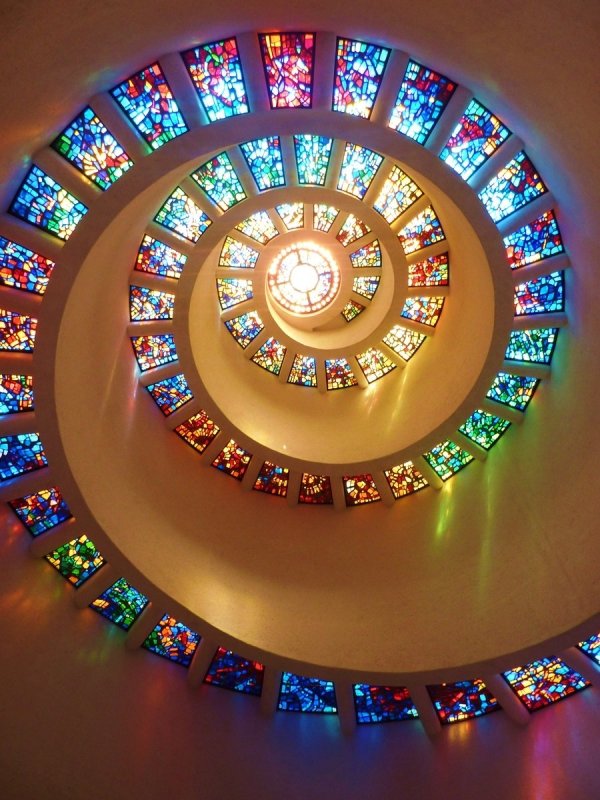 Via Chapel of Thanksgiving 06 by ...
The 'Glory Window' is one of the largest horizontally mounted stained glass pieces in the world.
39

Galveston Island Pleasure Pier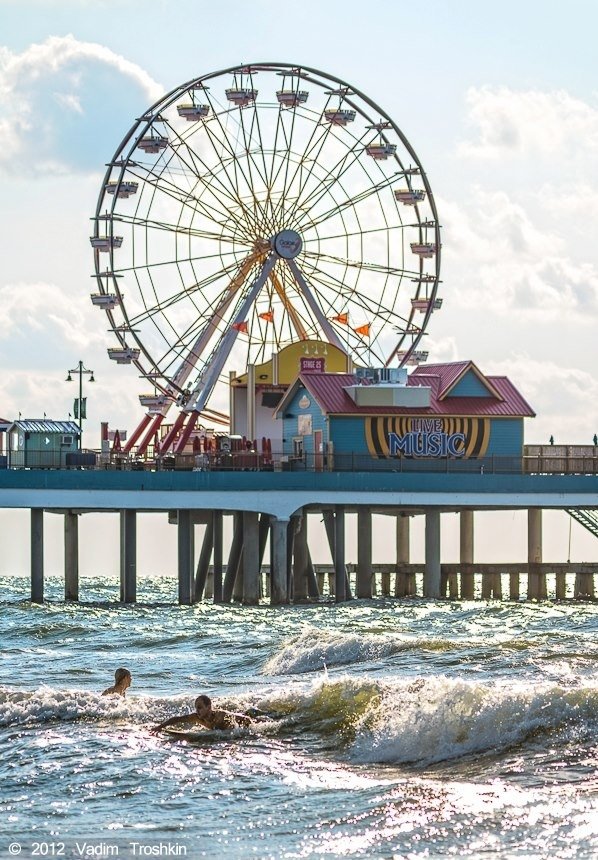 Via GALVESTON.COM: Galveston Island Historic Pleasure ...
Waterfront fun and entertainment like no other Gulf Coast destination
40

Lyndon B. Johnson Space Center, Houston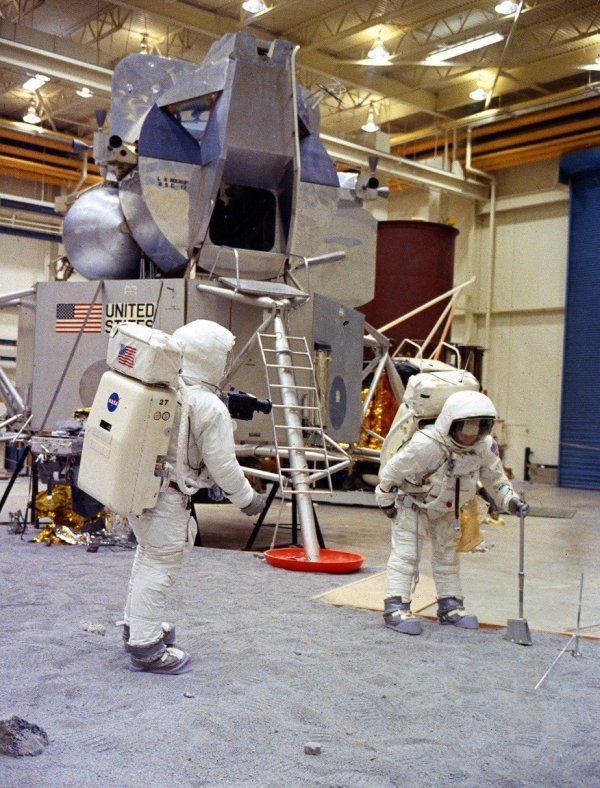 Via Lyndon B. Johnson Space Center ...
Houston we have a problem! You have too many attractions to choose from!
41

Oil Derrick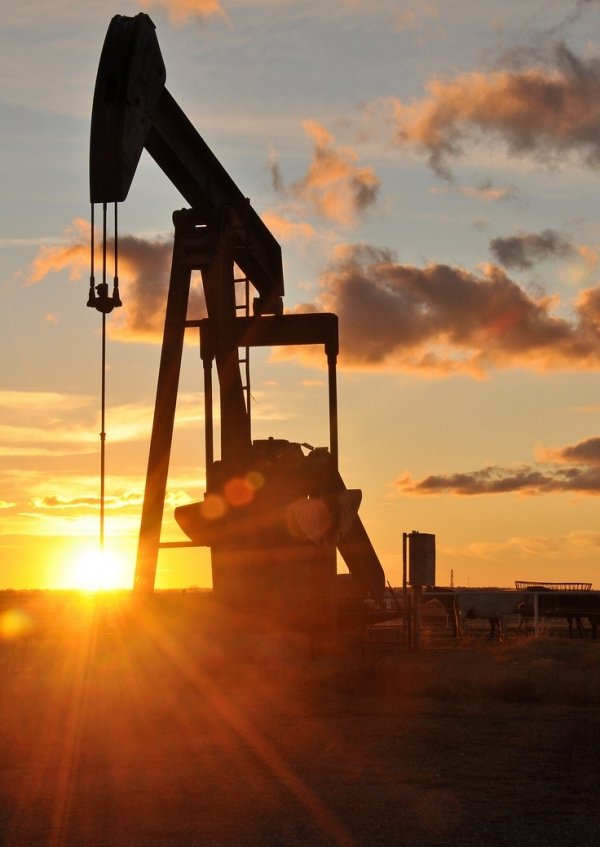 Via Welcome to tammyferrenphotography.com
One of the sights of Texas we always think of.
42

Bluebonnet Fields, Ellis County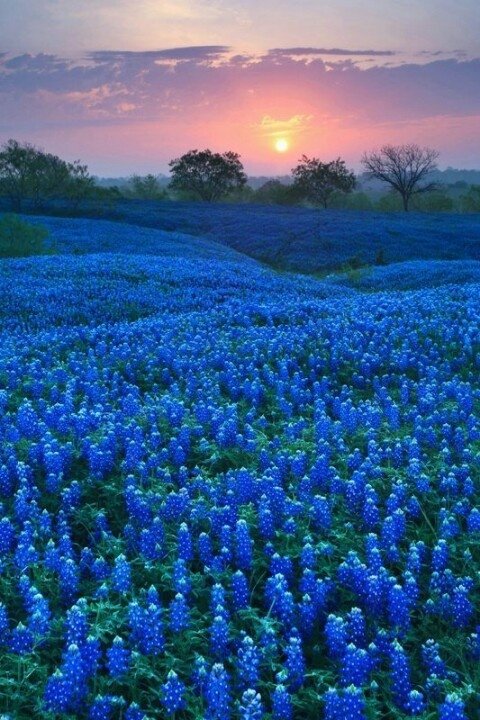 Via Places I want to see!
A variety of lupin, bluebonnet is the state flower of Texas.
43

The Sixth Floor Museum, Dealey Plaza, Dallas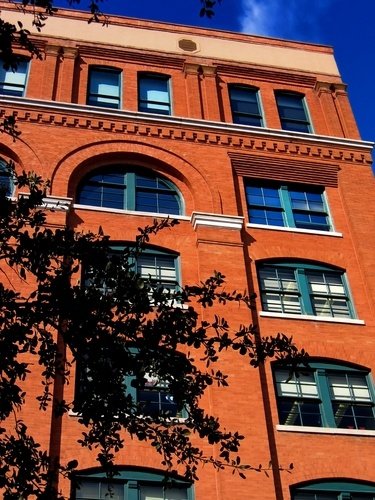 Via Pictures of Texas | PlanetWare
The shot that was heard around the world was fired from here on November 22, 1963. The site of the assassination of President John F. Kennedy.
There's a fantastic variety of sights of Texas - not surprising given that the state is bigger even that France! I hope I captured a good flavor of the attractions here. What did I miss?
Please rate this article