8 Ridiculously Expensive Adventure Vacations ...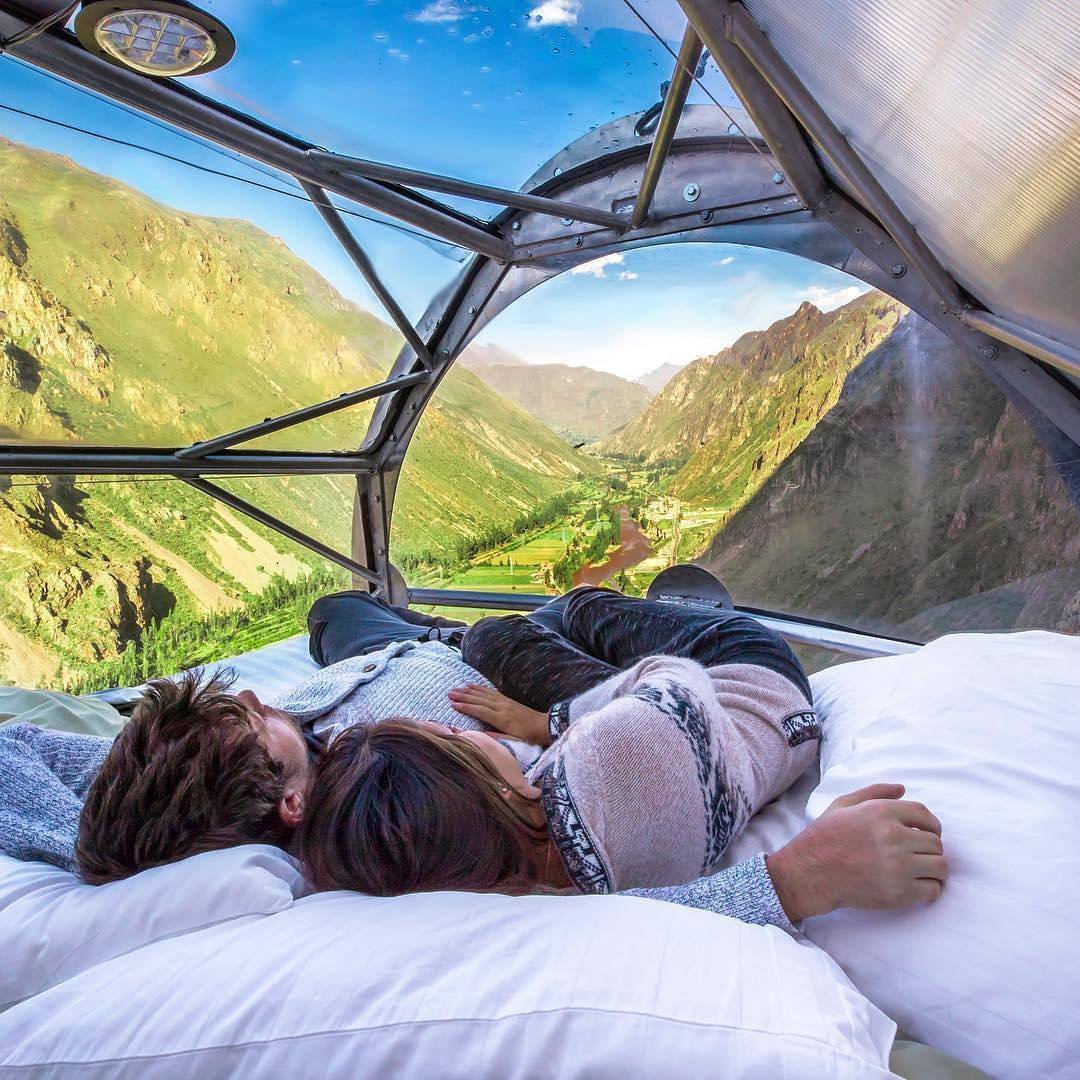 Adventure vacations are something we might only dream of. Sometimes it's a little bit fun, as well as masochistic, to have a look up ridiculously expensive adventure vacations without any intention of going on one. It's a bit like window shopping in the most expensive designer clothes stores – enjoying the prospects of something only the crazily rich can afford but still being able to have a look in entirely for free. Take a look at these 8 Ridiculously Expensive Adventure Vacations and enjoy fantasizing about going on trips you only see in the movies…
The most expensive and adrenaline-fuelled skydive available is the Everest Skydive. You jump out of an airplane over the world's most iconic peak and soak up spectacular views over the snowy mountainous landscape during freefall. This skydive adventure would be an exhilarating once-in-a-lifetime opportunity.
Conquering the Final Degree' is an intensely challenging, relentless and hostile adventure vacation. It is offered by Abercrombie & Kent's Extreme Adventures, and tests your strength, stamina and perseverance (as well as your wallet). You are required to fight your way through heaps of snow and ski on the snow that covers the South Pole for eight hours a day. The area covered is the final 70 miles of the Antarctic desert – this is an extremely rare and precious adventure holiday that allows you to touch one of the most hostile areas of Earth.
3.

Extreme Skiing, Norway
Skiing in Norway's Arctic Fjords holds the world's last unavailable ski areas. The snow is largely untouched, providing seamless and pristine ski conditions over gorgeous landscapes. This adventure vacation is extremely expensive, but it would be if you ski down pristinely powdery snow-fields towards your own private boat that takes you to your next skiing destination.
4.

Through the Eyes of the Condor
Helicopter trips are expensive, but Blue Parallel's 'Through the Eyes of the Condor' is a luxurious helicopter trip around Latin America. Each trip is tailor-made and prices can range between $71,000 and $132,000 (yikes!). This counts as one of the world's most expensive adventure vacations and costs so much because each trip is bespoke and depends on areas covered and how many hours you spend in the helicopter. However, you do get to experience incredible aerial views of wildlife in the Galapagos Island, Atlantic beaches in Uruguay and Patagonia.
Trekking the Great Himalaya Trail in Nepal is $31,680 per person, making it a ridiculously expensive adventure vacation. Very few people are able to walk this trail due to its inhospitable nature. There is also a full Nepal Traverse that takes roughly five months to complete and covers 1,700km of the extremely long and high alpine track. En route, however, the trekkers are able to view all of Nepal's 8,000 meter peaks – sounds incredible, scary, and expensive!
6.

Fly Fishing, the Maldives
A very expensive fishing trip in the Madives makes the list. People can go to the Island Hideaway, the only resort that offers fly-fishing off of the islands. Because of this rarity, a week's fishing trip can cost up to $50,800. Another reason why the price is so high is you able to catch some of the biggest edible fish around, such as huge tunas or marlins.
7.

Personal Safari, East Africa
Any wildlife lover with a cool $175,000 going spare can indulge in the animal adventure vacation of a lifetime. Escorted by Oscar-nominated Alan Root, you'll fly a safari and receive a documentary of your trip. The wildlife filmmaker will take you tracking the big 5 as well as host a few visits to some of the most remote tribal villages of East Africa.
8.

To Infinity and beyond
I've saved the most out-of-this-world ridiculously expensive adventure vacation till last. Literally out of this world, Sir Richard Branson offers an incredible adventure into space. Around 450 people have already booked their seats on the WhiteKnightTwo and SpaceShipTwo spaceships to experience an exhilarating 3-day journey into our galaxy. Passengers give up $201,300, depart from Spaceport America, the 'Virgin Galactic Gateway to Space', and take the longest trip possible to go out of this world…
So there you have it, some of the world's most expensive adventure vacations available. The prices may make you sick, or genuinely interest you if you can afford to go on some of these exhilarating vacations. They are rare, usually private, memorable and life-changing. Those lucky few who can experience some of these 8 Ridiculously Expensive Adventure Vacations are probably very much envied, but at least for us more humble folk it's always nice to learn about some of the world's most fascinating places. If you could afford it, would you like to go on any of these vacations?
Top Image Source: pinterest.com
{{#comments_count}} Show Commnents ({{comments_count}}) {{/comments_count}}