If you are itching for an adventure maybe it's time to take heed of these once in a lifetime adventure trips. Now I love a trip to the spa and I adore sipping banana daiquiris on a deserted dream beach – but sometimes in life I need to shake things up, work up a sweat and go on a challenging adventure trip. Adventure trips are extremely beneficial, combining elements of the mind, body and soul. They provide time so you can reflect on your life, whilst boosting your confidence with achieving something physically challenging. No doubt you will also make new friends and see some stunning scenery on the journey. Embrace your wanderlust and prowl through these once in a lifetime adventure trips.
1

Trek to Everest Base Camp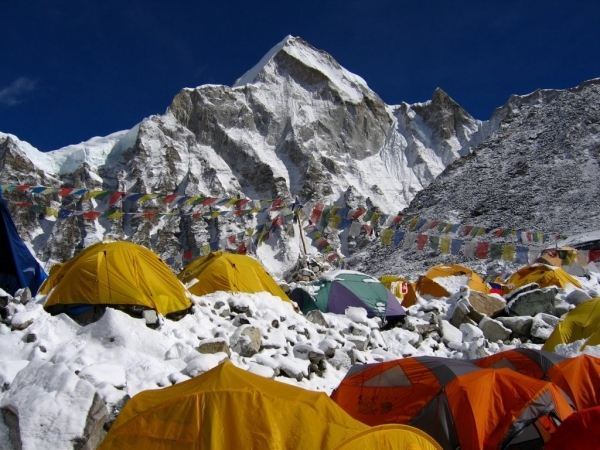 This tops my own personal listof adventure trips I want to take! The views on this 15 day trek will simply take your breath away. This challenging hike takes you on an unforgettable journey through the Himalayas until you reach what feels like the top of the world: Everest Base Camp. Your guide will lead you on the trail past little tea houses, a Buddhist Monastery and of course majestic snow-capped mountains. You will find it hard not to fall in love with this beautiful country and the friendly locals who live here. This journey is not for the faint hearted, so make sure your pack warm clothes and be prepared that you might experience mild altitude sickness. Other than that simply place one foot in front of the other and walk your way to paradise. You may also be interested to check out Annapurna Circuit which takes a slightly different route through this scenic landscape
2

Cycle around Cuba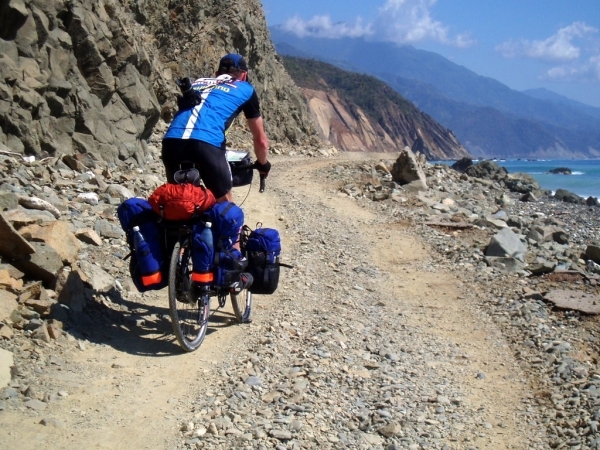 Get down and dusty cycling around cultural Cuba. This adventure trip is less full-on allowing you to soak up the Havana vibes and succulent lush beaches and tropical flora, whilst cycling your way around the country. Why not stop off to see a tobacco plantation or make time for a sip of rum? This cycling trip will getting you doubly high, as you get your fix of adrenalin and local coffee - you won't be disappointed by the buzz.
3

Learn to Surf in Costa Rica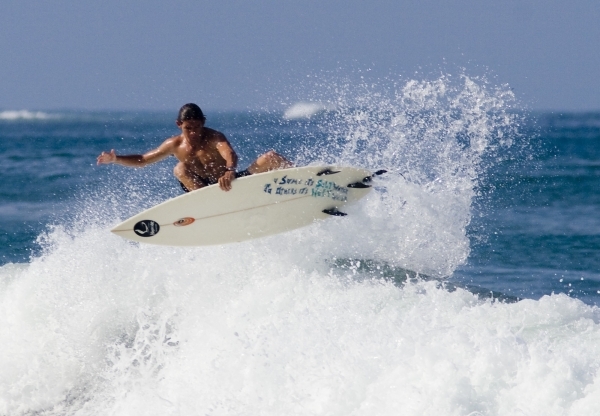 Forget getting a tan - cover yourself head to toe in zinc as you learn to ride the waves at Surf Camp in Costa Rica. Surfing in a great skill to master, and as you battle and tangle your way in the waves you will soon get defined abs and sea salty curly locks. Surfing is a great way to get in touch with the natural elements. Once you have exhausted yourself on the beach you will want to explore the turtles, jungle and bountiful ecosystem that this beautiful country boasts.
4

Hike through Yosemite National Park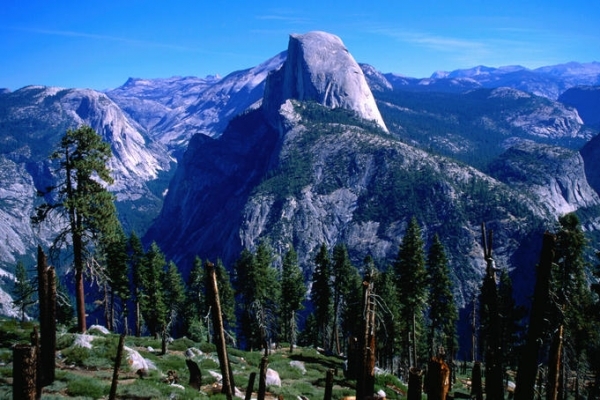 Yosemite National Park host some amazing natural wildlife and unforgettable landscapes. Nestled in the Sierra Nevada Mountain range, your trail will take you past cascading waterfalls, granite cliffs and giant sequoia trees. Make the most of your adventure by camping in the park and being independent in this vast wilderness. Just remember to watch out for bears, and check the guidelines of what to bring before setting out on your trip
5

Learn to Dive in the Great Barrier Reef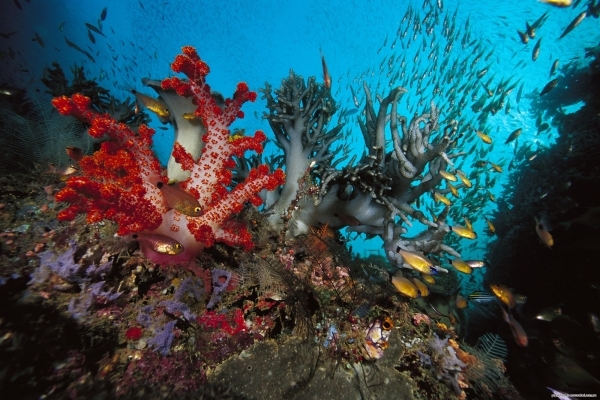 Learning to become a qualified diver is an intensive 4 day course which teaches everything you need to know from setting up your equipment, what to do if you run out of air and how to identify different fish species. Add the Great Barrier Reef, Australia's answer to an underwater playground and you will be in scuba nirvana. The reef has the most diverse collection of corals in the world and is teeming with thousands of different fish species including damselfish, angelfish, triggerfish and clownfish. With so much happening under the water, just make sure you remember to come up for air.
6

White Water Rafting in Nepal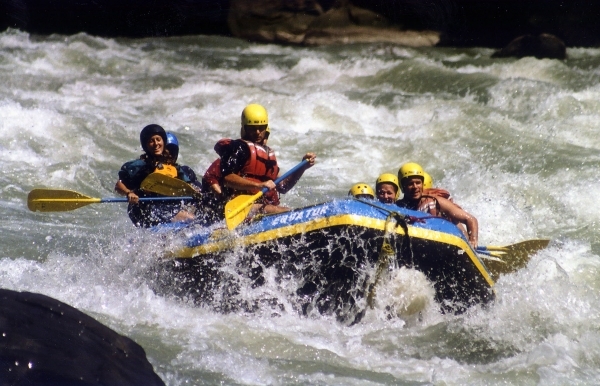 Get wet and wild as you bounce and paddle your way down the Sun Kosi River in Nepal. The magnitude and beauty of this winding river will capture your imagination, but don't get too comfortable taking in the sights, as rafting this river is action packed. The great thing about this trip is that you don't need previous rafting experience, as the guides will soon you have you up to speed with rafting technique. After a hard day of paddling you will get to unwind in campsites a hundred miles away from the humdrum of the city.
7

Climb Mt. Kilimanjaro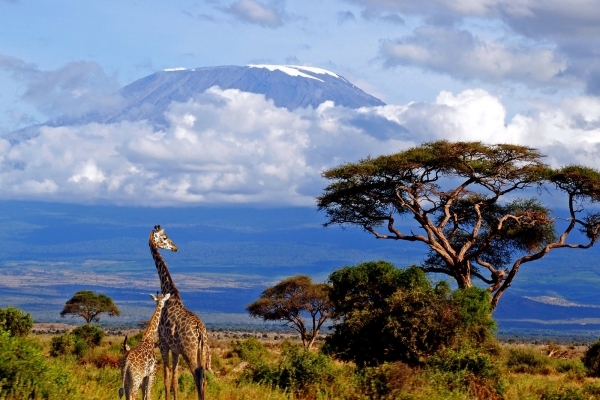 Climb higher than the clouds on this eight day hike in Tanzania. Famous for being the highest point in Africa, Mount Kilimanjaro is a free standing mountain that looks over the grassy Savannah. You will steadily climb up the mountain through different areas of vegetation, starting with lush green jungle and finishing on a cold icy peak. This hike is enhanced by the dedicated local guides and Sherpa that laugh, joke and sing songs of Africa as they run up and down the trail.
If you are anything like me, you will be wishing you could win the lottery so you can sign up to all these trips and more. I admit these suggestions can seem somewhat pricey but you would be surprised at how beneficial taking a once in a life time trip can be. These trips have the potential to change your outlook on life and make you stronger for the future. Sometimes it can feel like we are consumed with the minor details in life; taxes, boyfriends, diets and the rest. Taking a once in a lifetime adventure trip provides you with an opportunity to look at the bigger picture, test yourself and reset your priorities. I would highly recommend that everyone takes a trip that helps them think about what really matters to them. Which trip would you take?