The weather outside might be frightful, so why not turn your thoughts to summer vacation and check out some indoor water parks in the US you might want to visit this year. Of course, there's nothing to stop you from enjoying a visit or two to US indoor water parks during the colder months, it has always just seemed more like an activity for a sunny day. There's a multitude of excellent indoor water parks in the US and here's a small sample:
---
1

Wilderness Territory Waterpark Resort, Wisconsin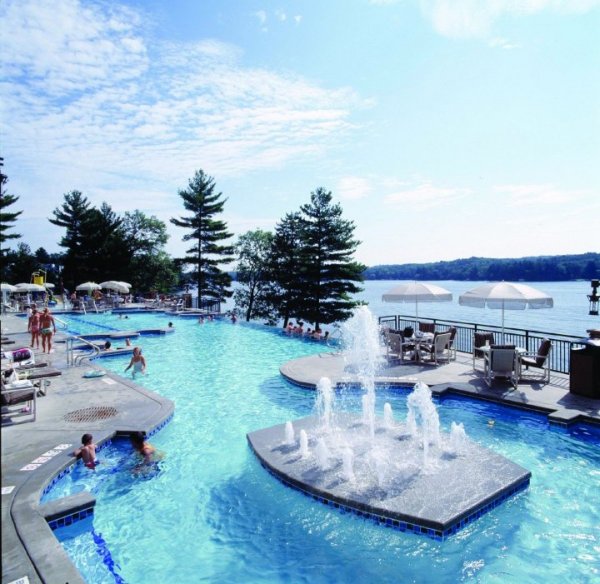 When it comes to indoor water parks in the US, America's largest resort is located in the Wisconsin Dells and covers 600 acres. Along with 500,000 square feet of indoor and outdoor water parks, the resort offers multiple accommodation options, including hotel rooms, cabins, condos and villas. Think 12 football fields of water can hold you? Your pass gives you access to all parks on property.
---
2

Avalanche Bay, Michigan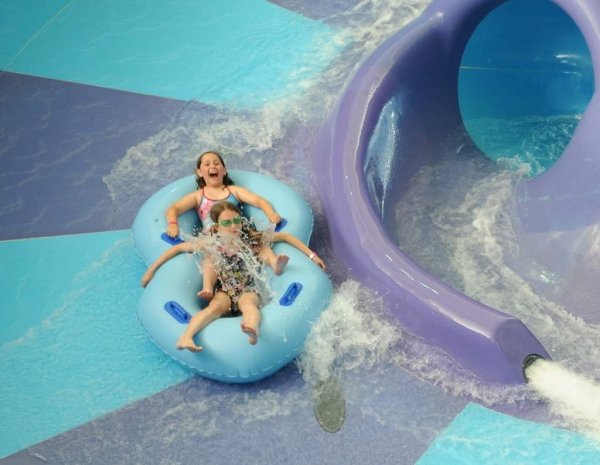 Avalanche Bay in Boyne Falls, Michigan is the most thrilling of US indoor water parks, with 88,000 square feet of slides, rides, climbing walls, river rafts, kids pools, and, best of all, a surf simulator. Providing adventure for the whole family, Avalanche Bay has earned Trip Advisor's 2012 certificate of excellence.
3

Schlitterbahn Galveston Island Waterpark, Texas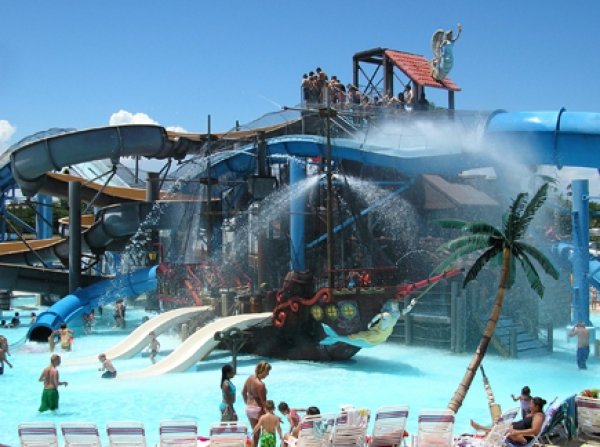 Thanks to the accommodating island location, Schlitterbahn Galveston Island Waterpark offers year-round heated-indoor waterparks on South Padre Island and in Galveston, Texas. In South Padre you can stay on the beachfront, swimming in both the Torrent River and in the Gulf. In Galveston you can play in the World's Best Indoor Waterpark, voted best for six straight years. Everything from the Guada-Loopy Tube Chutes to the Boogie Bahn is open all year round.
---
4

Kalahari Resorts, Ohio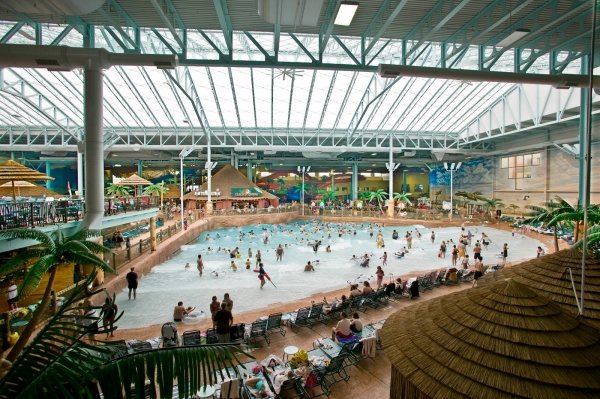 Featuring an intense mix of slides, rides and adventure-filled fun, Kalahari Resorts is a grand experience for the whole family. Kalahari Resorts offers both an Indoor theme park and an outdoor waterpark, showcasing hundreds of attractions for children of all ages. Along with the their US indoor waterparks , Kalahari exceeds all expectations by providing visitors with various amenities, fantastic dining options and championship golf.
---
5

Great Wolf Lodge, North Carolina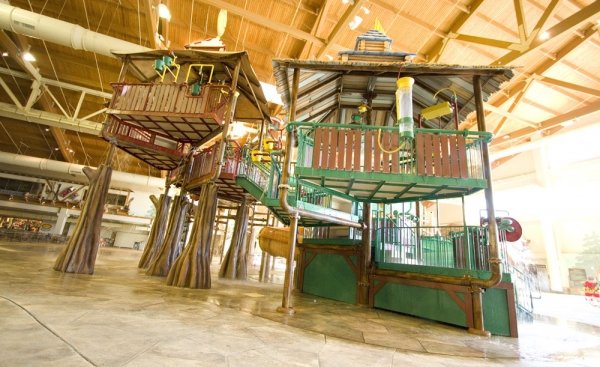 A family-friendly waterpark, Great Wolf Lodge in Charlotte boasts 80,000 square feet of excitement in an 84-degree indoor water park. Whether looking for the heart-racing plunge of a mile-high slide or a kiddie pool for the little ones, Great Wolf Lodge caters to those who love to splish and splash and have an all-around fabulous time. The fun doesn't end at the water's edge. Battle a dragon with your chosen MagiQuest wand before gathering your family round the Grand Lobby fireside for Story Time. And they all lived happily ever after.
---
6

Wilderness, Tennessee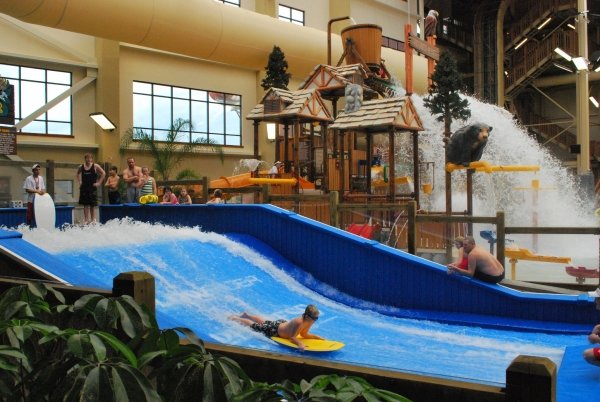 Appearing as though there is no indoor to this indoor waterpark, the Wild WaterDome's invisible roof gives the impression that you're perpetually outdoors at Wilderness waterpark in the Smokies, Tennessee. Imagine how it will feel to swim inside a balmy indoor waterpark, while rain or snow cascades all around you. You might even lay out and soak up the rays, thanks to the Foil Tech glass roofing.
---
7

Arrowwood Resort and Conference Center, Minnesota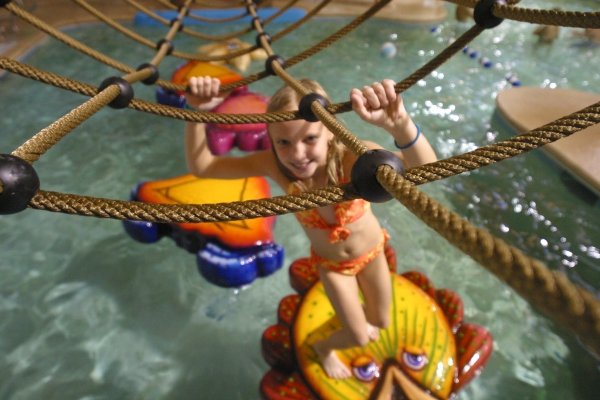 Touting 38,000 square feet of water park fun, Alexandria, Minnesota's indoor water park, with its daring rides and water activities, will make you feel like a kid again. Kids of all ages are overjoyed to splash through the Calypso Cabana and to be splashed by the 500-gallon splash bucket.
---
8

Splash Lagoon, Pennsylvania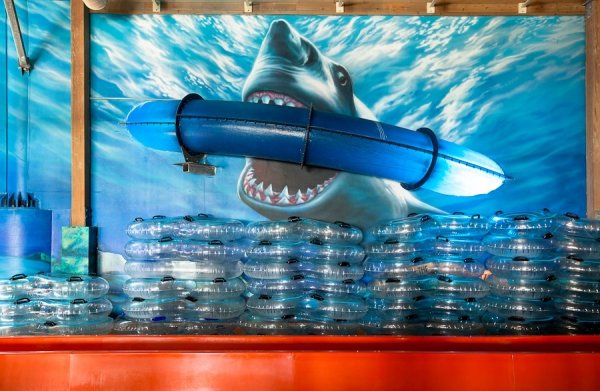 Holding 200,000 gallons of the good stuff, the Wild Waters Wave Pool at the Splash Lagoon Water Park in Erie, Pennsylvania is the largest of the eastern US indoor water parks and just one of many attractions which draw folks to Splash Lagoon. The Tiki Tree House boasts twelve levels and five stories of activities, while the Aqua Tumbler will tumble you up, down and around. Your kids will be begging to have just one more go on the Black Hole or the Python Plunge. You won't ever want to leave.
---
9

Castaway Bay Resort, Ohio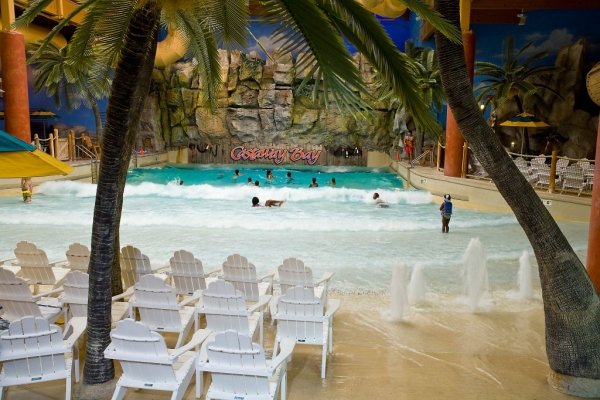 The paradise of Castaway Bay in Sandusky, Ohio averages a balmy 82 degrees every day of the year. The enormous waterpark and resort offers accommodations, dining options, and all attractions required of one's dream vacation. The island atmosphere is complete with lagoons, huts, and, most essential of all, palm trees.
There's a whole host of US indoor water parks so there's bound to be one near you, or one in a place you'd like to go on vacation. They are great fun and usually pretty cheap for a whole day of entertainment. Are any on your plans for your next vacation?
---
Comments
Popular
Related
Recent