17 New Tourist Attractions for 2016 ...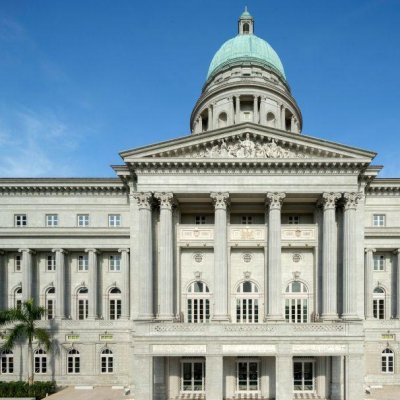 With another year here tourists, travelers and holidaymakers can get excited about all the new attractions opening and vying for their attention. New museums, theme park rides and art installations ... the new tourist attractions opening in 2016 are an eclectic set.
1.

The Louvre Museum in Abu Dhabi, UAE
Saadiyat Island, located just off the coast of Abu Dhabi, is about to become not only a showplace of Pritzker Prize winning architect Jean Nouvel, but will house major works by the likes of Manet and Gauguin. In addition, it will have permanent collections of ancient artifacts, such as Chinese Buddhist carvings. Scheduled to open the latter half of 2016, the outpost of the famous Parisian Louvre Museum will feature lace-like cutouts on the domed roof using traditional Emirates roofing techniques, which cast lacy patterns on the floor below.
2.

Mamma Mia! the Party, Stockholm, Sweden
Fans of ABBA, and even those who have never heard of the Swedish musical group, will find this new attraction a lot of fun. Part restaurant, part disco, part audience-participation, this attraction will open in January of 2016 inside the Grona Lund amusement park. It features a Greek style taverna where diners can eat yummy Greek concoctions as the story of Mamma Mia unfolds around them. The diners can choose to take part in the show. This disco-dining experience is headed by the legendary Bjorn Ulvaeus, of ABBA fame.
3.

Shanghai Disney Resort, Shanghai, China
Disney's newest resort opens in Shanghai in spring of 2016. It will feature the traditional Magic Kingdom Park with an Enchanted Storybook Castle that is supposed to be the largest one to date. There will be 6 themed lands, including the beloved Treasure Cove and Pirates of the Caribbean attractions. The Garden of the Twelve Friends will incorporate the Chinese animals of the zodiac depicted by Disney characters. Outside the Magic Kingdom, the entertainment district will have restaurants, shopping and nightlife. The Shanghai Disney Resort is promised to be much larger than the current Hong Kong Disneyland.
4.

FIFA World Football Museum, Zurich, Switzerland
This huge 3500 square foot museum will open in spring of 2016, much to the delight of football (soccer) fans. Fans will be treated to a history of the game with a timeline, then go into the hall of fame and a cinema. Aficionados can play a giant football pinball machine, and take in the vastness of the world's biggest collection of football books. Tucked away in the basement is the star of the show, the World Cup Trophy itself.
5.

Monnaie De Paris, Paris, France
Created in the year 864, the Paris Mint is the oldest French Institution. It is currently experiencing a "metalmorphosis," a multi-phased remodel of its huge location on the West Bank of the Seine. It will feature contemporary artists, art workshops, and ancient coinage, reflecting its original purpose and a mint. Gastronomic fare includes Guy Savoy's flagship restaurant, MetaLCafe. Eventually, there will be passages connecting the left bank to the right bank. This UNESCO World Heritage Site will also feature a restored 1690 townhouse built by Jules Mansart, publically visible for the first time.
6.

National Gallery, Singapore
Although Singapore already has several world-class museums, the National Gallery surpasses them. Occupying two of Singapore's most historical buildings - the former Supreme Court and the former City Hall - the giant gallery space features Southeast Asian Art from the 19th century onward. The buildings, painstakingly restored, will offer over a thousand pieces of art in what used to be courtrooms and council chambers. The 5th floor has been converted to a rooftop garden, offering views over the Padang towards Marina Bay.
7.

Smithsonian National Museum of African American Culture, Washington DC, USA
Scheduled to open in 2016, this museum is being constructed on the National Mall on a 5-acre tract next to the Washington Monument. On its opening, it will be the first national museum devoted to African American culture, life, and history. The 10-story structure will house artifacts from all over the nation, including a Jim Crow-era segregated railcar, banners from historical demonstrations, and Harriet Tubman's 1876 hymn book.
8.

The Cobra's Curse, Busch Gardens, Tampa, Florida
This new coaster ride is the only one of its kind in the world, and it opens in 2016. The spin-coaster features a vertical lift, and whisks its riders off to exciting adventures. You'll take a trek across the Serengeti Plain, explore the mysteries of an Egyptian archaeological excavation, and meet a giant, 80 foot cobra.
9.

Bask, Gili Meno, Indonesia
You might not expect this luxury villa-resort to be connected with anyone famous, but you'd be wrong! David Hasselhoff, or "The Hoff" for short, is the face behind this development in Gili Meno. Famous for his stints on both Baywatch and Knight Rider, The Hoff is more closely associated with Germany in recent years, having met unexpected fame there as a singer. However, you may catch a glimpse of Hoff-man while visiting, since he is eyeing a three bedroom villa of his own at the Bask. The Bask will feature private white-sand beaches, a beach club, a world-class restaurant, a spa, and underwater sculpture park.
10.

Navy Pier, Chicago, Illinois
The industrial decline of Chicago has been counteracted somewhat by the upswing in tourism, thanks to some careful planning. Beginnings of this shift can be seen in The 606, an elevated path and parkway that opened in mid 2015. But bigger-scale attractions are in the works for 2016. Remodeling starts in January of 2016, with renovations slated to be completed by the pier's centenary. The revamping includes a newer, bigger version of the historic Ferris wheel that was removed from the Navy Pier in 2015, and measures nearly 200 feet. There's also a new food court with seating that allows unrestricted views of the waterfront.
11.

Frozen Ever after, Epcot Center, Florida
In 2016 every little girl's dreams will come true when they climb on board and get transported to the land of the Disney movie "Frozen". Located in the Norway Pavilion, the ride takes its guests to the kingdom of Arendelle during its biggest party, the Winter Festival. Featuring music and characters from the film, this adventure promises cutting edge technology, and happy, wonder-filled faces.
12.

Surf Snowdonia, Wales, UK
While Snowdonia has plenty of natural wonders to keep nature lovers happy, the impressive natural landscape is being increasingly supplemented by man-made facilities. Along with sharp hills, pristine water and lush valleys, you'll find Europe's longest zip line and a massive underground trampoline center. The most impressive feat, however, was the creation of a nearly thousand feet long artificial surf lagoon that creates surfable waves every 60 seconds.
13.

The Wizarding World of Harry Potter, Universal Studios, Orlando, Florida
Although an opening date is still unknown, this attraction is scheduled for some time between May through July of 2016. Hop on board the Forbidden Journey Ride, equipped with your 3D goggles and sense of adventure. Travel through the classrooms and hallways of the famous Hogwarts, then soar up to a quidditch match above the castle. Be sure not to miss the replica of Hogsmeade Village, which will offer fare from food carts and restaurants as well as gift stores.
14.

The Slide at Queen Elizabeth's Olympic Park, London, UK
This new attraction descends from the Arcelor Mittal Orbit sculpture (the tallest in the UK, and part of a permanent legacy to London's hosting of the 2012 Summer Olympic Games) and lowers you to the ground below at breathtaking speeds (at least for a slide) of 15 miles per hour. This pace is maintained for 580 feet as London's skyscape flashes by you, visible through specially constructed transparent panels. The slide opens in the spring of 2016, and it will sure beat the heck out of taking the stairs.
15.

First Cliff Walk, Grindelwald, Switzerland
This summit trail features alpine views and lush, verdant valleys visible from panoramic viewing platforms. You'll get an up-close and personal view of the Swiss Alps as you meander through spectacular waterfall areas and gentle rolling pasturelands. The trail, accessible year round, boasts a zipline over 2600 feet long, with a vertical drop of more than 670 feet. Just in case the walk wasn't thrilling enough!
16.

Mako, Sea World Orlando, Florida
Take a trip to Sea World in the summer of 2016 and you will meet a new 200-foot-tall Roller Coaster named Mako. Why Mako? Because, in keeping with the theme of the park, Makos are one of the oceans's fastest sharks, and this roller coaster will be Orlando's tallest, fastest and longest. Reaching speeds of over 73 miles per hour, it whips around on an astonishing 4,760 feet of track. Part of a shark-themed two-acre plaza, guests will also learn about the impact humans have on sharks and the role sharks have in the environment.
17.

Skull Island: Reign of Kong, Universal Orlando, Florida
If it seems like Florida's got a lot of new stuff to visit this year, it does. Opening in the summer of 2016 in the Lands of Adventure, this ride will honor a film icon known in practically all corners of the world: King Kong. Guests will climb on board large vehicles and shuttled through huge doors into the land of Kong, complete with creepy temple structures. Careful, because you'll have to fight off hostile natives and other terrors too scary to talk about.
They all sound terrific. Whatever your vacation style, there's bound to be something here that's whetting your appetite. Are you putting any of these on your must-visit list?
{{#comments_count}} Show Commnents ({{comments_count}}) {{/comments_count}}