If you travel because discovering world cuisines is your passion, you should also ensure that your accommodation is suitable so, foodie hotels in Europe are necessary to know about when booking your trip. Staying in gourmet hotels adds something special to a food-themed trip although it might discourage you to discover other places if the food is that good. Check out this delicious list of foodie hotels in Europe and let me know if you could resist them.
1

The Nimb Hotel, Denmark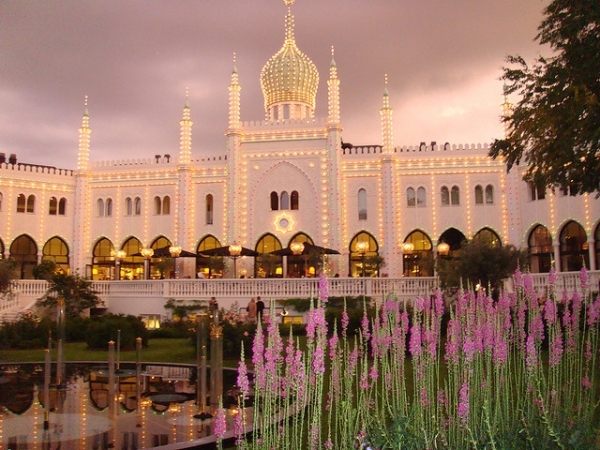 Denmark doesn't easily trip off the tongue as a major food destination but let's not forget that Noma, the world's best restaurant for two years running 2011, 2102 and in the top 10 for 8 years, is in Copenhagen. The Nimb Hotel also in the Danish capital might not have that kind of pedigree but it is among the best foodie hotels in Europe. Boasting a Michelin star, Restaurant Herman showcases the best of what's new in Danish cuisine. For something a little less formal, the chefs in the Brasserie will provide local delicacies such as pike with dill and pickled salsify. And if you can get yourself out of the hotel, the charms of Copenhagen including the Tivoli Gardens and the Little Mermaid will delight you.
2

Ballymaloe Farm, Ireland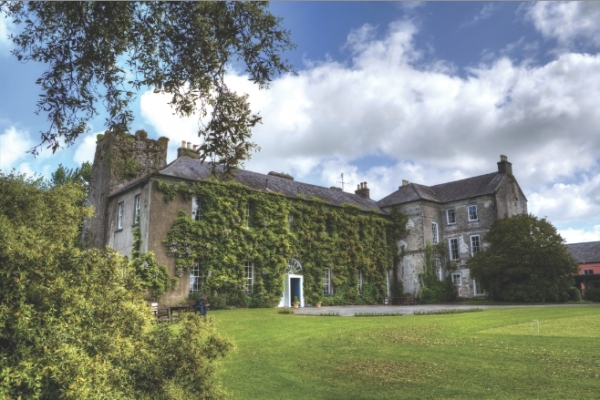 There has been a working farm on this site since 1405 and mornings start with a taste that people have enjoyed through the centuries. Local eggs and jams are served alongside local oatmeal each morning and as well as tasting the amazing food, you can learn how to make it. Rachel Allen – a celebrity chef on UK TV – runs the school alongside her mother in law. Lessons range from single day workshops to twelve week courses for those who are well and truly hooked. In between time in the kitchen and restaurant, you can enjoy the gorgeous countryside of East Cork.
3

Le Manoir Aux Quat'Saisons, England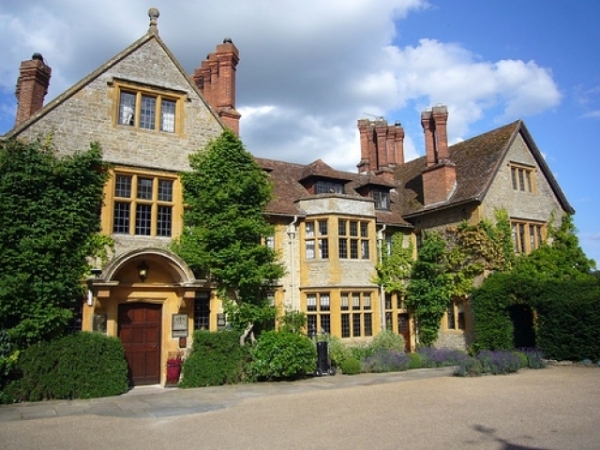 As it was founded by Raymond Blanc, it is understandable that this beautiful country house in Oxfordshire has been awarded 2 Michelin stars and has been proud to have held them for over 25 years. As well as top class accommodation and fantastic food, there are cooking classes that allow wine tasting and let you into the secrets of the special dishes served in the hotel. This is one of the ideal choices of hotels for food lovers. As well as lovely Oxfordshire, you can be in central London in about 40 minutes, where you can sample some of the world's best restaurants.
4

Hotel Marques De Riscal, Spain

Designed by Frank Gehry and set in the Rioja region of Spain, it is not surprising that wine features heavily in any stay here. It can be tasted onsite or at any of the local vineyards that the hotel can arrange for you to visit. There are two restaurants so depending on how you feel, you can dine in the Restaurante Marques de Riscal if you want a formal experience, but other times you can be casual in the Bistro 1860. Wherever you choose you will be in the good hands of Francis Paniego who was the first chef cooking Riojan cuisine to be awarded a Michelin star. To make sure you never have wine out of your mind there are treatments in the spa that use wine. Examples are Merlot body wraps and Cabernet body scrubs. And if you can be bothered to venture outside, there's plenty in the glorious Rioja countryside to feed your soul.
5

Le Moulin De Mougins, France

Just 15 minutes from Cannes, for some time the biggest event for Le Moulin de Mougins was that Picasso had died here. Now, far more people interested in food than art that visit Mougins and here they get to enjoy one of the lovely foodie hotels of France that boasts 2 Michelin stars. Culinary schools are provided and the specialities are wine tastings and learning how to make pastry – maybe not in that order though! The village itself is beautiful and will only enhance the dining experience and then of course, the stunning Côte D'Azur is on the doorstep.
6

Intercontinental London Park Lane, England

It wouldn't be right to miss London off a list of foodie hotels in Europe and this one is under the stewardship of Theo Randall – widely recognized as the best chef of Italian food in Britain. That's quite a feat given the number of celebrity Italian chefs there are in London. Randall mixes rustic Italian with British standard fare to produce a range of delectable and mouth watering dishes no Italian food lover can resist. Parents are able to leave their children baking cookies while they enjoy a Bellini brunch so it has become a popular place to go and means adults don't have to miss out on foodie hotels if they're taking a trip with the kids.
7

The Grand Hotel Europe, Russia

Don't go thinking there is not much in the way of gourmet when it comes to Russian cuisine – this St Petersburg gem belies that totally. If you want some name dropping on the menu try Dostoyevsky for one, Rasputin dined in the breakfast room and musicians as diverse as Tchaikovsky and Elton John have been there. As would be hoped, the cuisine is Russian and the aptly named Caviar Bar and Restaurant is the place to find the only vodka sommelier in the country. Add a wine cellar and this completes what is said be one of the best European foodie hotels.

This really is just a tiny selection of the fabulous hotels for food lovers in Europe. Whether you want somewhere that serves quality food and it's your destination that is your main concern, or whether you want the full-on foodie experience, cooking classes and all, there are some brilliant locations all over the continent. Do you have a favourite foodie destination?