As a lover of the diversity that the European culture has to offer, I firmly believe that getting the opportunity to witness utterly fantastic sights in Germany would be phenomenal. Filled with scenic landscapes and magnificent castles, Germany is steadily becoming one of the top visited countries in the world. It's difficult to choose which city features the most beautiful attractions, as each seems to have been carved from stone. However, if you are deciding between places with history embedded into their very core, you should look no further than these impressive sights in Germany.
---
1

Romantic Rhine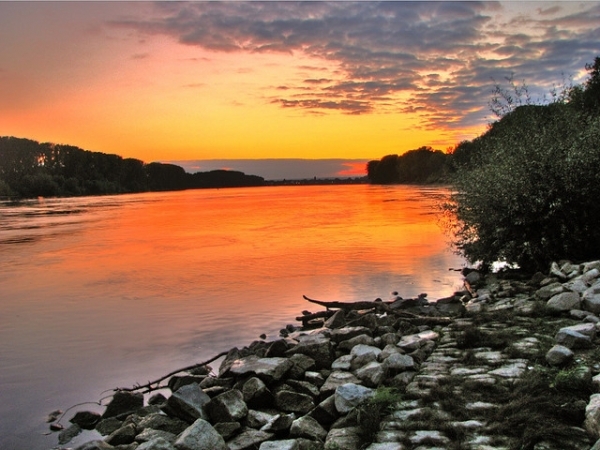 The name of this river valley alone makes it one of the sweetest sights in Germany to check out. The Romantic Rhine (comprised of the river valleys of the Middle and Lower Rhine) is at the top of the list simply for the fact that it offers plenty of opportunities to see a multitude of castles built during the medieval period. According to Touropia, "Tourism generated here after aristocrat travelers brought much attention to the area during the Romanticism period of the 19th century so that the location became known as the Romantic Rhine." With over 40 castles littered throughout the land, it is no surprise that the Romantic Rhine has become a favorite among tourists and locals alike.
---
2

Bavarian Forest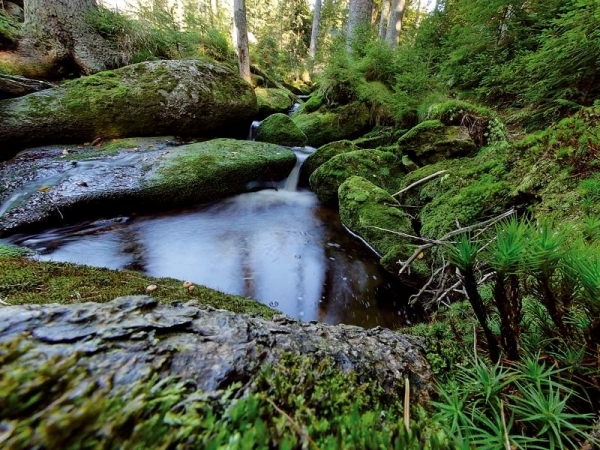 With the reputation of being one of the oldest parks in the country, Bavarian Forest is definitely a sight that you have to put on your checklist. The idea of being surrounded by fresh air in an open enclosure is highly gratifying. Whether you are a fan of skiing or prefer to go hiking, the Bavarian Forest boasts different activities that are accessible to anyone.
Trendinig Stories
More Stories ...
3

Bavaria – Oktoberfest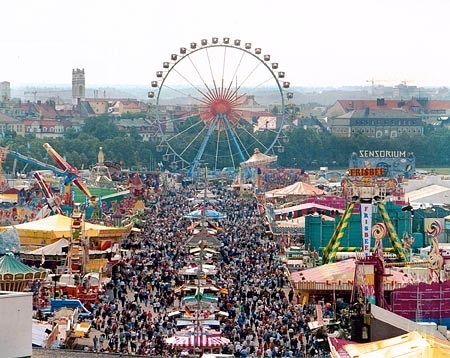 While this next option ties into the previous point, it is definitely more of an activity as opposed to a natural attraction. The concert series known as Oktoberfest generates a substantial amount of foot traffic to Bavaria. Whether you are visiting because you are a social drinker or simply want to enjoy the atmosphere, taking the time to travel to the beautiful region of Bavaria in general is an experience that I feel you will not forget (or regret).
---
4

Neuschwanstein Castle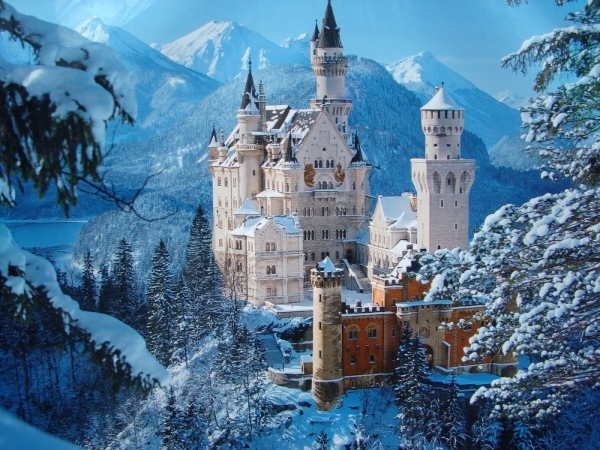 No trip to Germany would be complete without the experience of seeing this magnificent castle at least once. With its glorious (not to mention spacious) rooms and picturesque structure, it is definitely my favorite spot on this list. After making a bit of a trek up a hill, I am certain that you will be in awe of its beauty. I couldn't stop thinking of this castle as somehow being the inspiration behind the famous castles in fairy tales.
---
5

Brandenburg Gate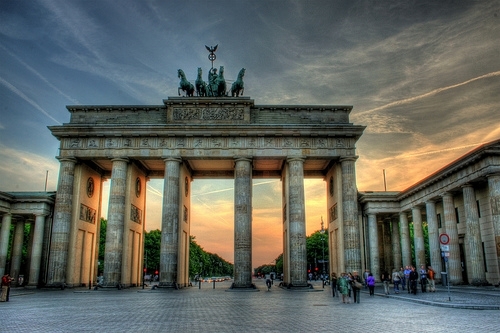 The amount of historical landmarks in Berlin, Germany is truly astonishing. The artistry exhibited in this structure is truly stunning. Brandenburg Gate is one of the most popular tourist stops in Berlin. It isn't hard to see why it is often hailed as a representation of all the beautiful city has to offer.
---
6

Holocaust Memorial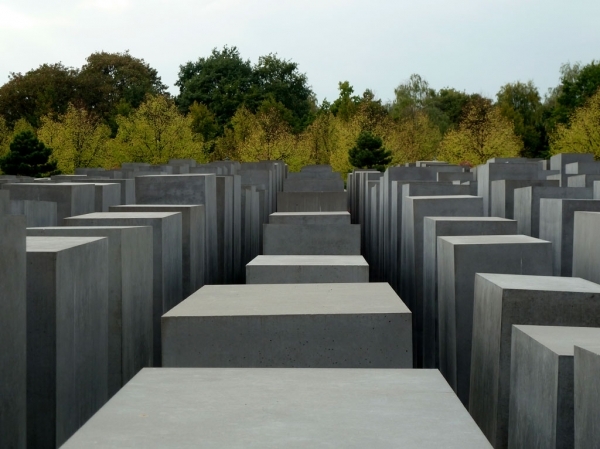 Additionally, it is certainly worth mentioning that at the forefront of Berlin's landmarks is the Holocaust Memorial. Being able to explore this dedication to the lives lost and essentially connect with the victims through the knowledge of their story is incredibly powerful.
---
7

Hohenschwangau Castle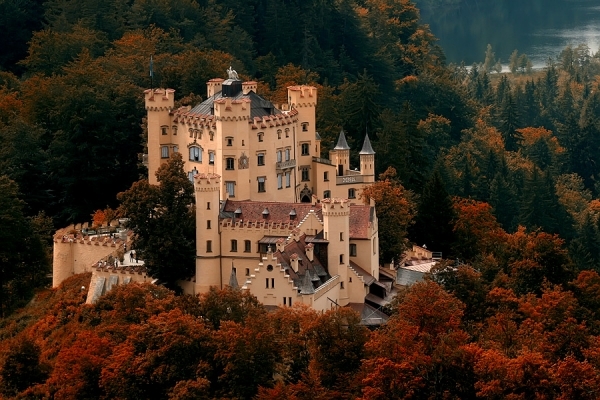 I will admit that I am an avid fan of any type of architecture that shows complexity was implemented in its design. That being said, I've found that German architecture certainly cannot be rivaled, as evidenced by this brilliant castle where King Ludwig once resided. With beautiful castles such as these still in existence today, Instagram lovers will be unable to resist documenting every moment spent in their glory.
---
8

Museum of Modern Art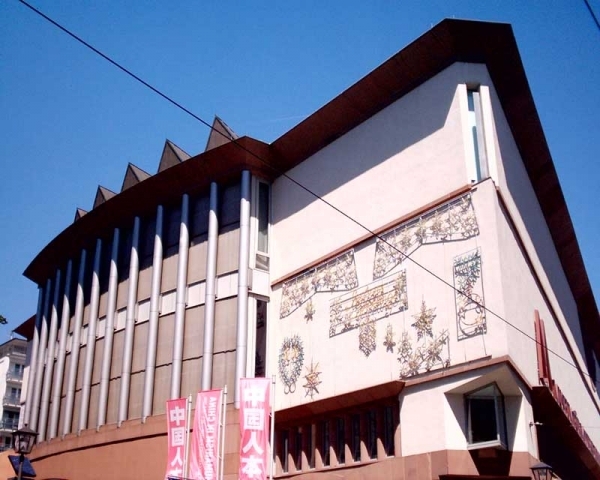 Located in Frankfurt, Germany, the Museum of Modern Art is definitely a sight that you will not want to miss! Hosting art from talented and famous artists such as Andy Warhol, this museum features astonishing exhibits. For instance, with the work of Franz West on display, visitors are encouraged to become "hands-on" viewers by participating in this interactive gallery.
---
9

Semperoper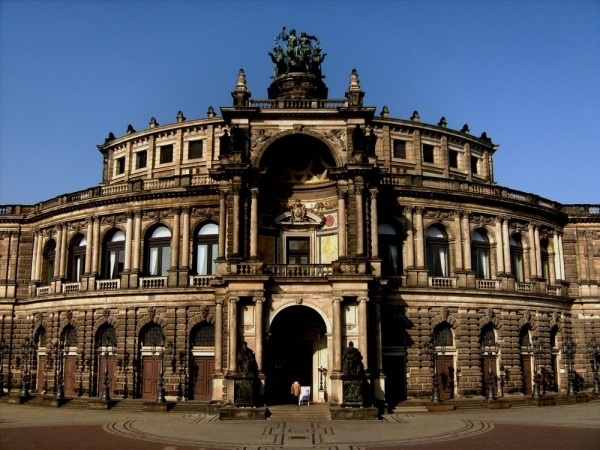 Lastly, as a devout music fan, I would recommend taking the time to visit one of the most renowned opera houses in Europe. Located in Dresden, Germany, the perks of visiting the Semperoper include enjoying the wonderful music provided and being amazed by its overall features.
These intriguing sights in Germany will be certain to catch your attention, especially if you have the means to travel. I will never cease to be stunned by the beauty of Germany's countryside. What are your top sights to visit in Germany? Have you ever been to any of the lovely castles Germany has to offer?
---
Comments
Popular
Related
Recent