When you think of winter festivals, so often it's Thanksgiving, Christmas, and New Year and everything to do with snow, snow, and more snow. But, for sure, not everywhere around the world has these traditions and while we're enjoying the frosty winter in the US and Europe, elsewhere it's summer. If you want to embrace the world of winter festivals, check out this selection. You might find yourself jetting off somewhere exotic for a very different wintertime experience.
---
1

Up Helly-Aa, Lerwick, Scotland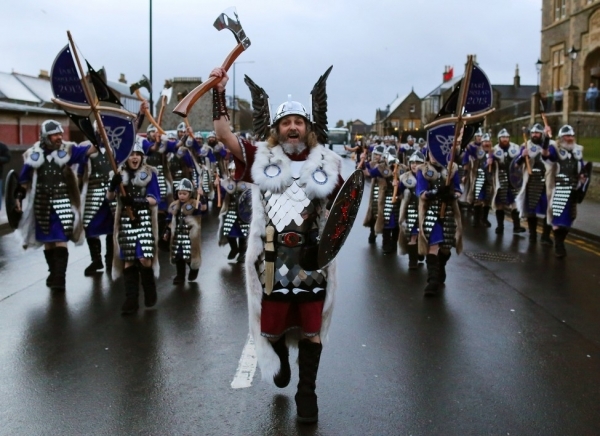 This one is possibly one of the craziest winter festivals. The whole town of Lerwick, the capital of the Shetland Isles, dresses up as Vikings in celebration of the islands' history. The festival includes a ceremonial burning of a life size Viking long ship and is a good 'ol knees up, with 11 hours of dancing, drinking, singing, and performing. As a visitor you won't be able to join in the procession that is reserved for the locals, but you will be able to have a couple of drinks while you're watching - that nip of Scotch will keep the chill away. The atmosphere is so lively and it's such a great day out, you'll be crazy to miss it on the 31st of January 2014.
2

Ice and Snow Festival, Harbin, China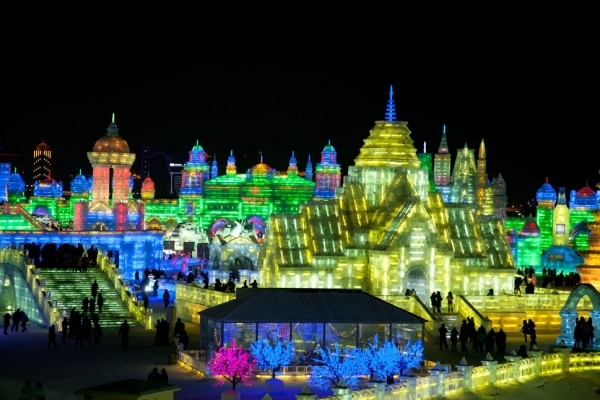 Of course there are winter festivals with a snow theme all over and you'll need a warm hat, scarf, and gloves when you visit the Ice and Snow Festival in Harbin, China. The Ice and Snow Festival draws in crowds from all over the world with its variety of cultural, athletic, and artistic events. The festival is a great place to visit, with spectacular colors, lights, fireworks, and many activities to get involved it. You can sign up for the figure skating competition, or you can chill out and enjoy a theatre performance. Whatever your taste, the Ice and Snow Festival will have something you'll love, even if you decide to just soak up the atmosphere and take some stunning photos of the scenes. The festival runs from 5th January to 28th of February 2014 and is definitely one of the winter festivals to go in your diary.
---
3

Mevlana Festival, Konya, Turkey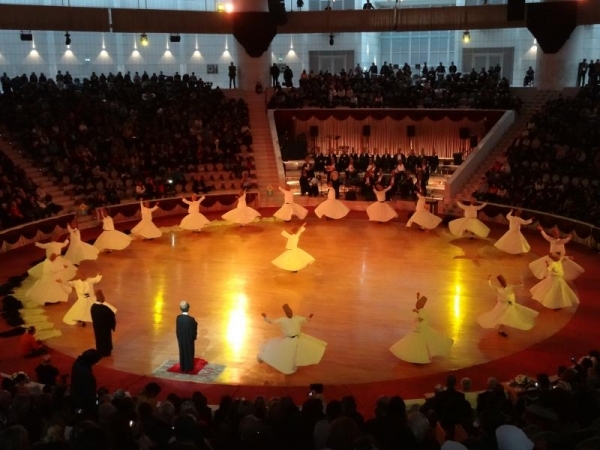 This lesser known festival is held over the course of a week and celebrates the well beloved and respected poet, Celaleddin Rumi. The festival follows Rumi's view that worship and union with Allah can be achieved through the medium of dance. Worshipers dress in flowing robes and skirts to take part in the dance, creating a truly enchanting scene which draws over a million witnesses each year. The festival takes place from the 10th to the 17th of December each year.
---
4

Bikaner Camel Festival Rajasthan, India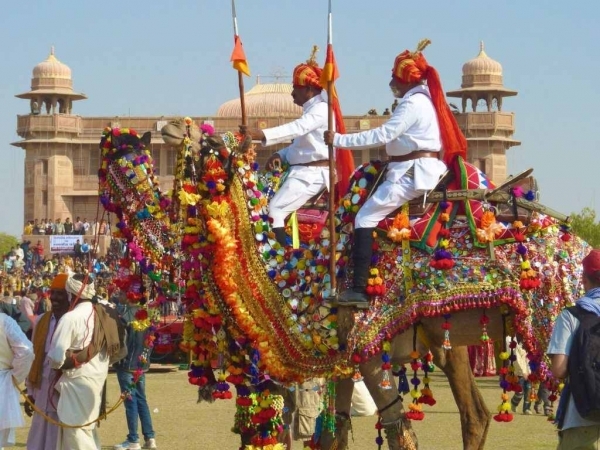 Yes, this really is a festival dedicated to everything camel! Camels, camel decoration, racing camels, and even dancing camels... Stay with me, it is a lot more exciting than it sounds. An hour out of the city and into the desert, there is music, competitions, racing, and as the sun sets there is even more fun to be had with fire dancers, jiving music, fireworks, and dancing. Don't miss this one. Cheering on camels with a crowd is probably the most alternative of the winter festivals to enjoy. The festival is over 2 days from the 18-19th of January in Bikaner, Rajasthan.
---
5

La Tamborrada, San Sebastian, Spain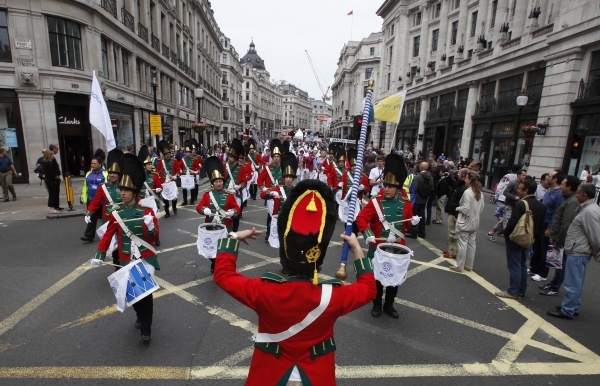 What better way to beat the winter blues than with the beat of a drum? For a whole 24 hours the popular seaside town of San Sebastian is filled with uniformed marchers parading the streets to the sound of drumbeats, all in homage to their patron saint Donostia de San Sebastian. Go along on the 19th of January 2014 and bring a tambourine, bongo, some maracas, or anything that will join in to make the beat.
---
6

Bodhi Day, World over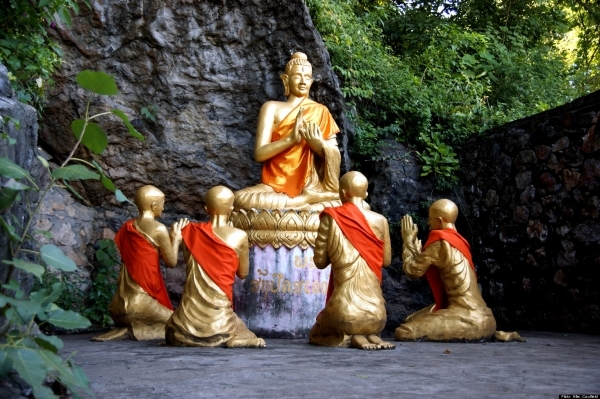 If all the noise of the La Tamborrada isn't your thing, or the drinking in Scotland doesn't take your fancy, why not join the peaceful celebration of Buddha's awakening? The festival is called Bodhi Day and commemorates Buddha's achievement of Nirvana. It is a day of reflection and calmness for everyone taking part. People decorate their houses with strings of colored lights and decorate ficus trees. Join in and celebrate this most peaceful of winter festivals on the 8th of December.
---
7

Full Moon Party, Koh Phangan, Thailand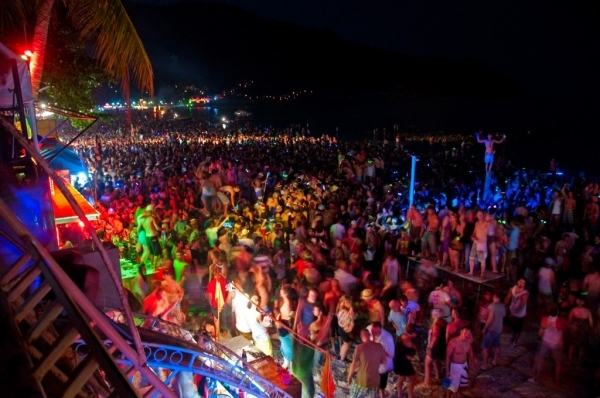 White sandy beaches, palm trees, music, and dancing - what more could you need? The full moon party has over 12 sound systems entertaining 30,000 people on New Year's Eve. There are usually a couple of well known DJs in the mix, gracing the shores with their tunes and entertaining the party animals of the beach. There are Full Moon Parties all over South East Asia (and some in Australia) throughout the year, but if you want a really memorable New Year's Eve, head to Koh Phangan and party, party, party!
---
8

Fiesta Grande, Andacollo, Chile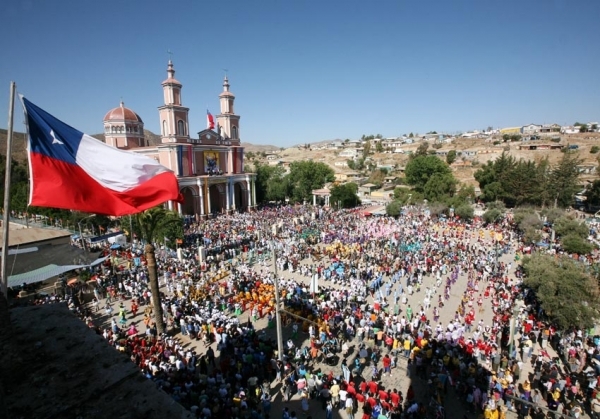 Usually Andacollo is a quiet Chilean mining town, however once a year it comes alive, filled with groups of dancers celebrating the miracles of Virgen del Rosario, patron saint of the miners. There's everything at this festival, music, traditional and ceremonial dances, horse racing, cock fighting, and drinking and feasting on fantastic foods. If you want a different way to celebrate Christmas and enjoy one of the most colorful winter festivals, head for Andacollo for the 24th to the 26th of December.
---
9

Thaipusam Festival, Kuala Lumpur, Malaysia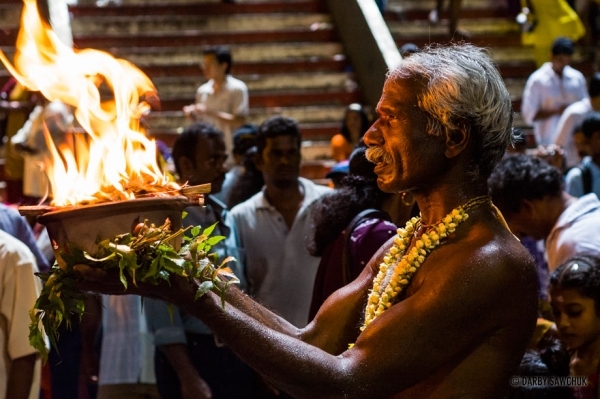 Millions of people go along to this colorful event each year. It is a festival in which devotees show their faith through a number of means. Some join in a procession and climb all 272 steps to the shrine of Lord Murugan (a Hindu god), and others carry pots of milk rested on their heads to symbolize their love and loyalty to the God. Some believers even go as far as piercing their skin through their cheek and tongue, or carrying frameworks which are connected to them through hooks in their backs. Go to this winter festival on the 7th February 2014 and witness the devotion of the believers. It's a wonderfully spiritual event and you are sure to see some amazing (and sometimes disturbing) sights there.
Aren't there some fantastic and diverse winter festivals? Which one takes your fancy?
---
Popular
Related
Recent