Backpackers aware – you don't always have to head to Thailand or Machu Picchu, because there are some wonderful backpacking loops in the US. I often think the USA is overlooked as one of the great backpacking destinations of the world. Maybe it's the sheer size of the place, or that it is more associated with road trips and theme parks. Maybe some backpackers will change their minds when they learn of these backpacking loops in the US, especially for those who appreciate the sheer beauty of nature.
---
1

Wonderland Trail, Mount Rainier National Park, Washington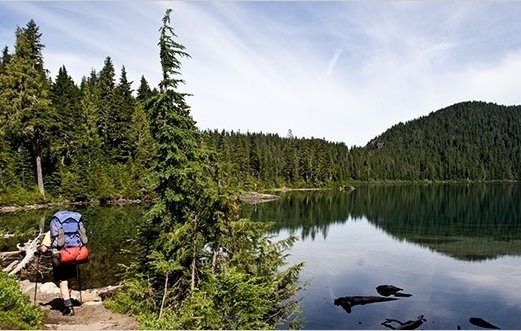 With a name like 'Wonderland Trail,' it's no wonder this backpacker's paradise ranks as one of the best backpacking loops in the US. Established in 1915, Wonderland is a well-maintained and easily-navigated trail, which offers several options for refueling along the way...which you will need, as the trail takes most around ten days to complete. Covering 93 miles of 21,000 foot ups and downs, you won't be disappointed in the glorious scenery, which includes dark forests, wildflower meadows, many a waterfall, and plenty of wildlife for the animal-lover. The major highlight of Wonderland Trail is known as The Mountain by Northwesterners.
---
2

Outer Mountain Loop, Big Bend National Park, Texas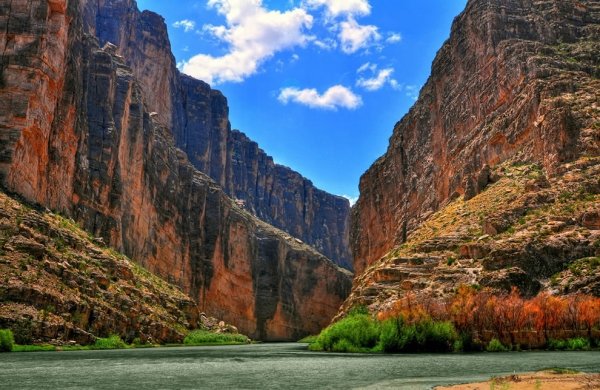 If you're looking for a long solitary walk, Outer Mountain is your loop. As one of the least-visited large parks in the continental US, you'll likely find yourself quite alone in Big Bend's mesas, mountains, piñon woodlands and arroyos. The Outer Mountain is a multi-day 30-mile route, beginning in Chisos Basin and continuing on through Homer Wilson Ranch and Juniper Canyon. The heat and the ruggedness of the trail make the loop physically exerting, so you must be sure to pack enough water. But it's worth the effort, as the quiet solitude, vibrant desert sunsets, and diamond-encrusted night skies are not easy to come by elsewhere.
3

North Circle Route, Glacier National Park, Montana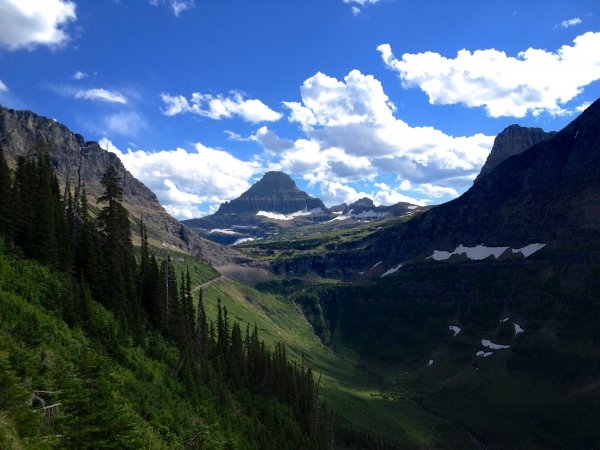 It is estimated that the glaciers of this spectacular park may disappear by 2030, so get in here while the gettin's good. The North Circle is one of the best backpacking loops in the US, and has been around since 1915. The loop was first established to connect hotels and tourist camps which were operated by the Great Northern Railway. Starting at Logan Pass, you will continue along the Highline Trail under the Continental Divide, take a brief detour to gasp at Grinnell Glacier, run alongside an old stone chalet and over Fifty Mountain Pass, and crawl through Ptarmigan Tunnel, a passageway stretching 75 feet through the Ptarmigan Wall.
Longtimemoonwoman
my back yard 😍...
---
4

Grafton Loop Trail, Mahoosuc Mountains, Maine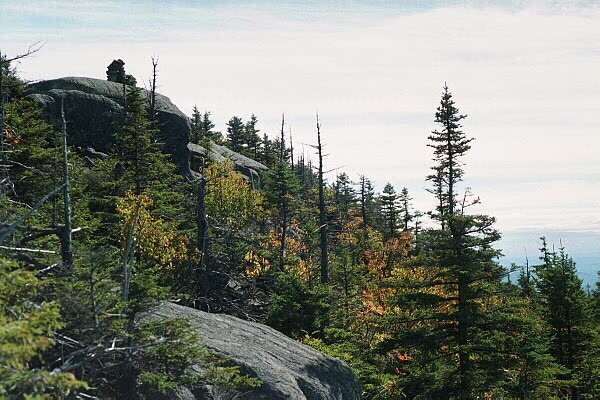 Recently finished in 2007 by the Appalachian Mountain Club, Grafton Loop Trail covers a 40-mile route around Grafton Notch, which follows forests full of Spruces, nine peaks, granite walls, and some fantastic swimming holes, where you can stop off for a refreshing breather. You may even see a moose out in that wide wilderness. As this lightly used trail is best in September, launch your hike then, in the absence of bugs and the presence of crisp mountain air.
---
5

Three Sisters Loop, Three Sisters Wilderness Area, Oregon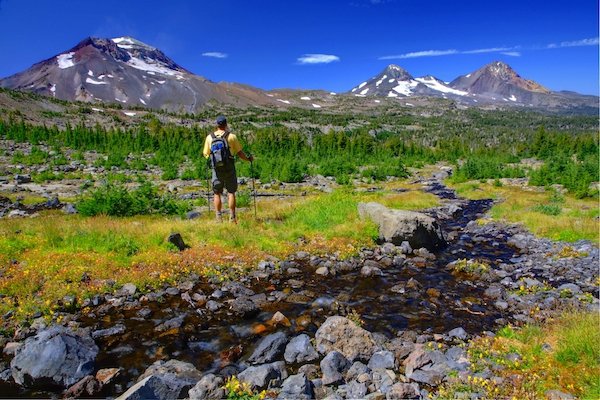 The three sisters are quite tall; in fact, at just over 10,000 feet, their sibling rivalry makes them the third-, fourth-, and fifth-largest peaks in Oregon. But this 40-mile circuit is a larger family portrait, including the Little Brother, The Husband, and The Wife. A number of alpine meadows and crystal mountain lakes complete the family reunion, while the area's volcanic features, like pumice flats, cinder cones, incredible lava flows, and glassy obsidian are perhaps the odd duck cousins of the trail. The small elevation changes of the Three Sisters Loop make it a great alternative to some of the more difficult trails.
---
6

Hazel Creek/Forney Creek Loop, Great Smoky Mountains National Park, North Carolina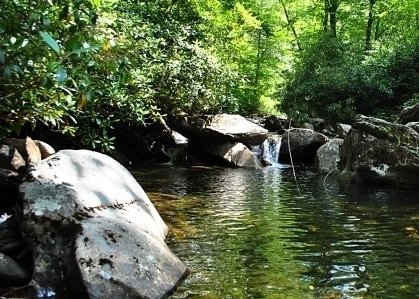 As America's most-visited national park, the Smokies can be rather crowded. However, the Hazel Creek/Forney Creek Loop is located on the North Carolina side, where only 15% of visitors venture. Being so, you'll have this 57-mile loop almost all to yourself, which means you can prance through the brilliant colors of fall, skinny dip in one of the trail's many swimming holes, and eat blackberries to your heart's content. If you start at the park's high point of Clingmans Dome (6,643 feet) and follow the Appalachian Trail, you'll drop toward Fontana Lake, which boasts stunning turquoise waters.
---
7

Four Pass Loop, Maroon Bells-Snowmass Wilderness Area, Colorado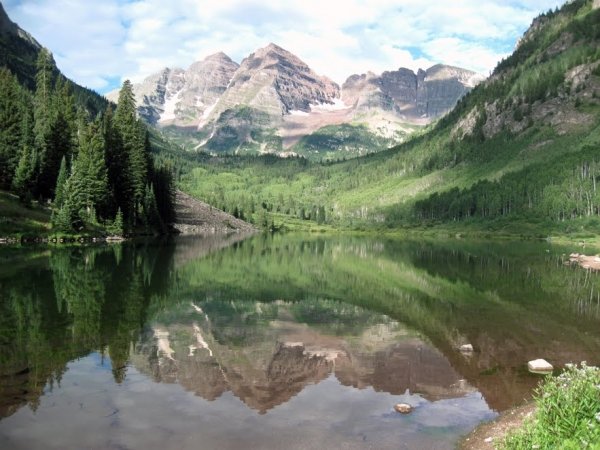 With incredibly photogenic pyramidal mountains, this 26-mile route encircles them and includes four 12,400-plus-foot passes along the way – Buckskin, West Maroon, Trail Rider and Frigid Air. Known for its striated red rock, flowery meadows, steep valleys, and craggy jagged mountains, Colorado's quintessential landscape can all be found along Four Pass Loop. The loop takes two or three days to complete, but you should include one more to relax alongside picturesque Snowmass Lake.
Do you agree? Do you think these US backpacking loops make it one of the great backpacking destinations?
---
Comments
Popular
Related
Recent